AB InBev issued a press release on their quarterly results before the market opened.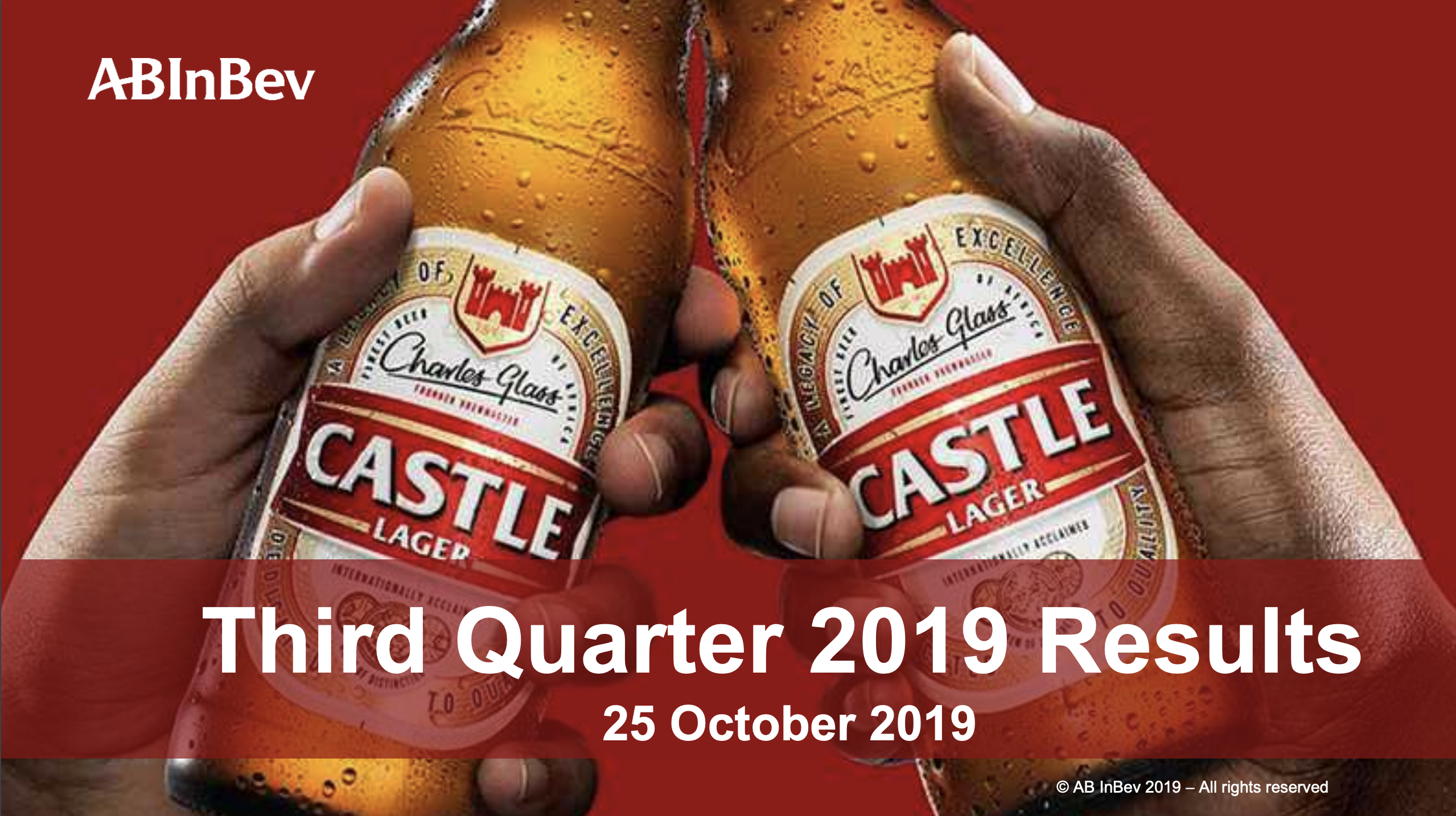 The two most important headlines of the quarter were probably the listing of Budweiser APAC on the HKEx and implementation of price increases in South Korea and Brazil that drove volume declines.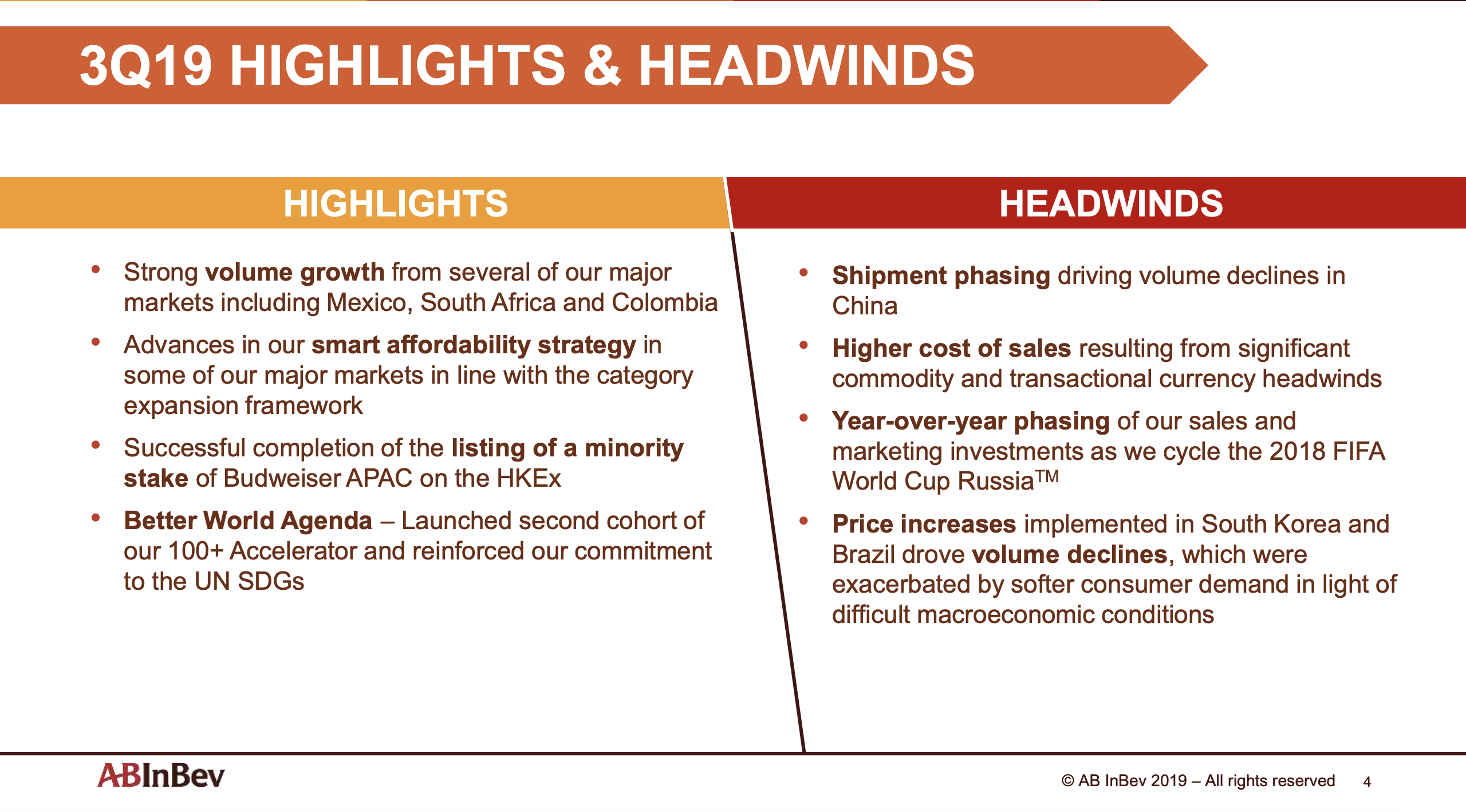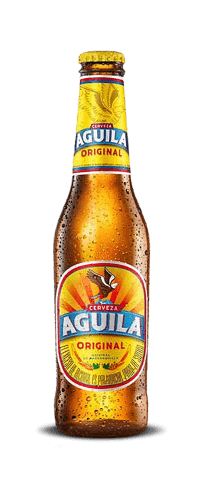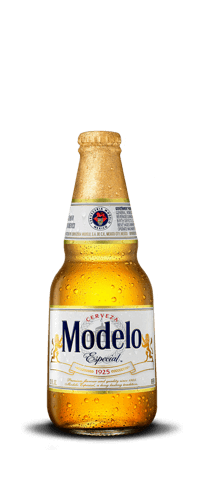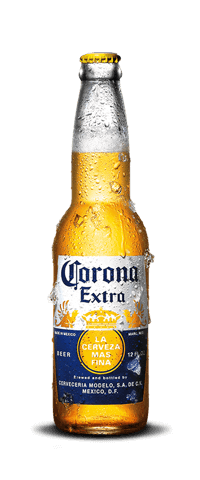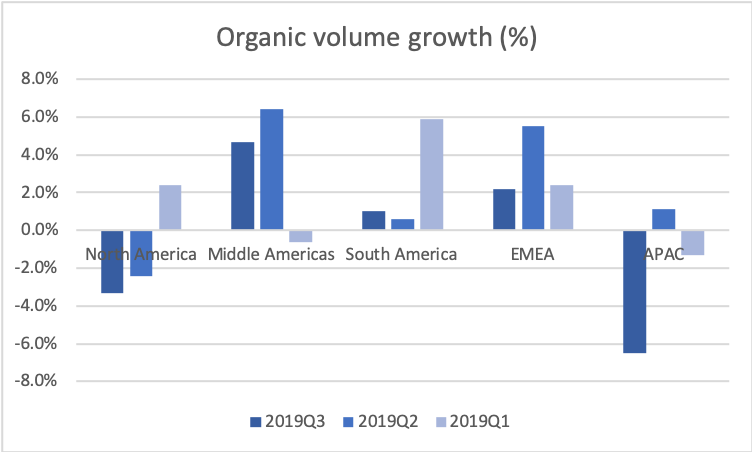 Whereas revenue and revenue per hectolitre were up, volume was down and EBITDA margins contracted.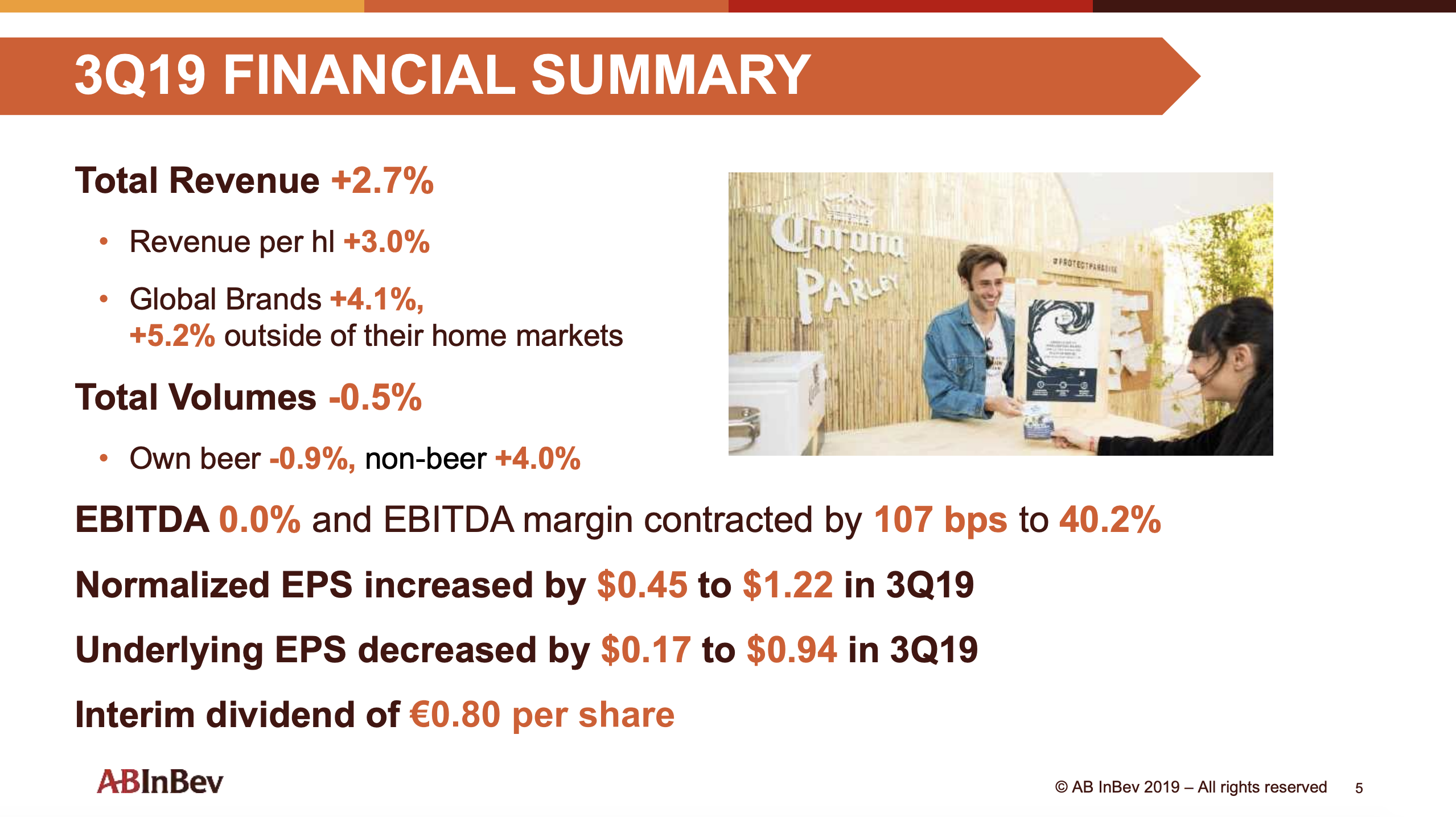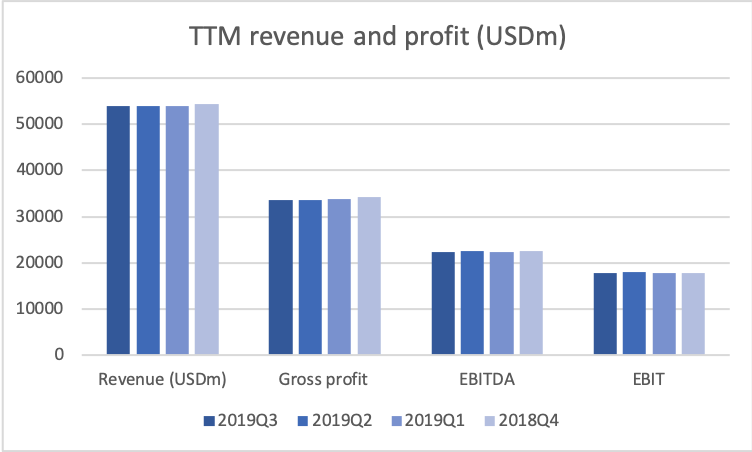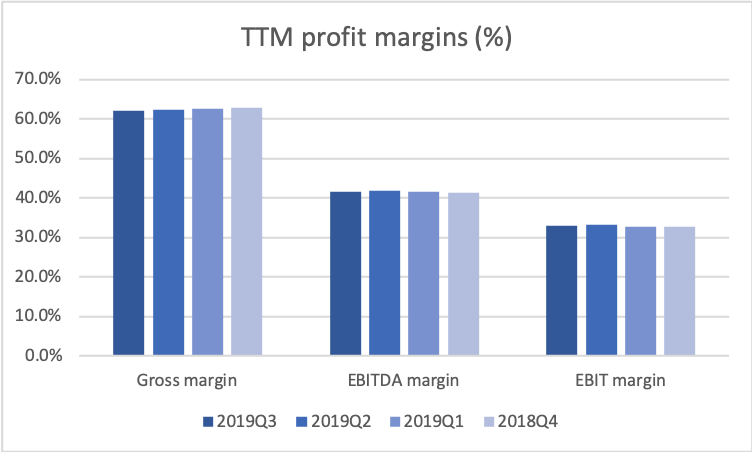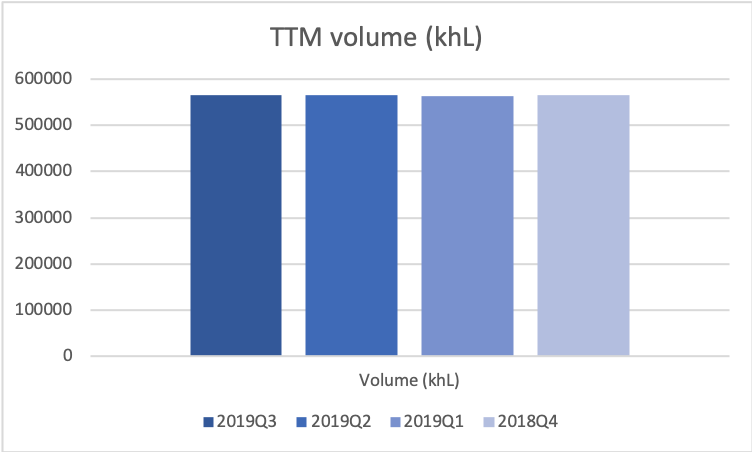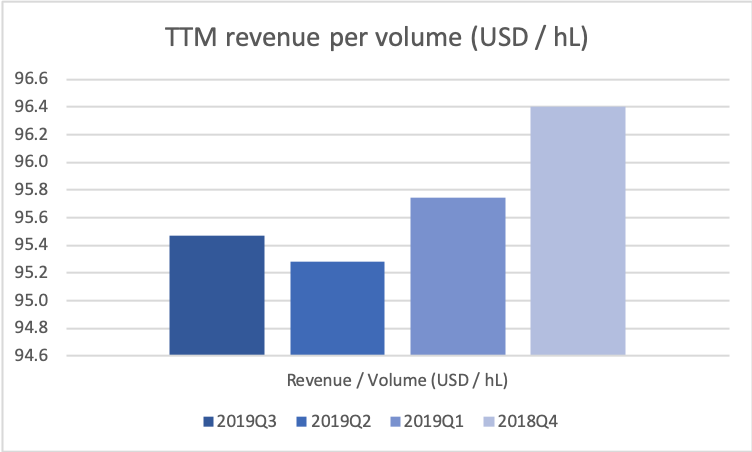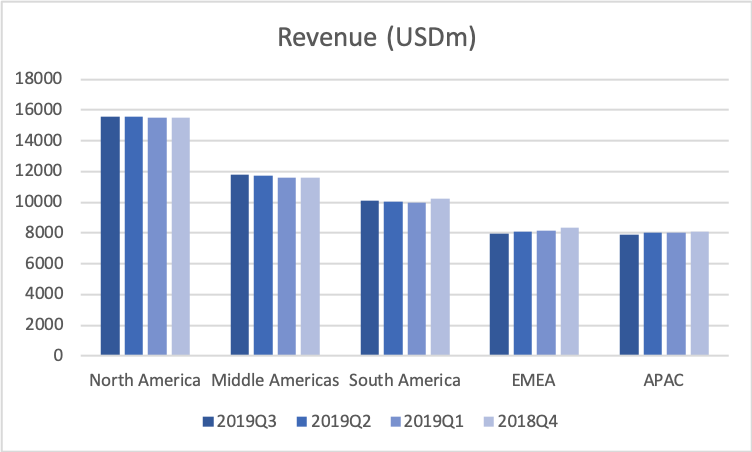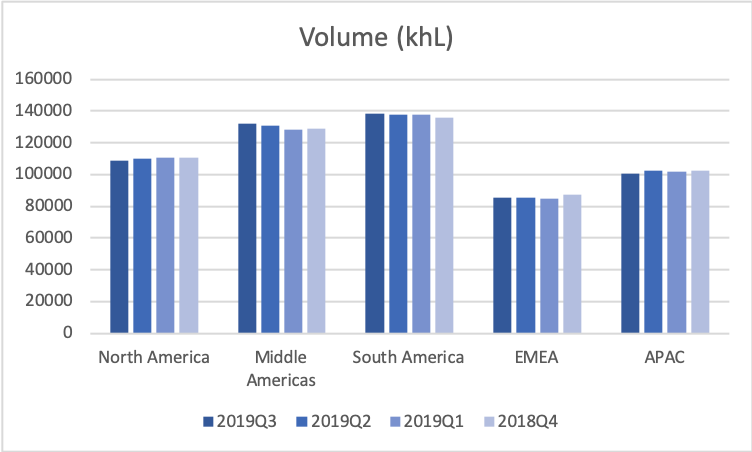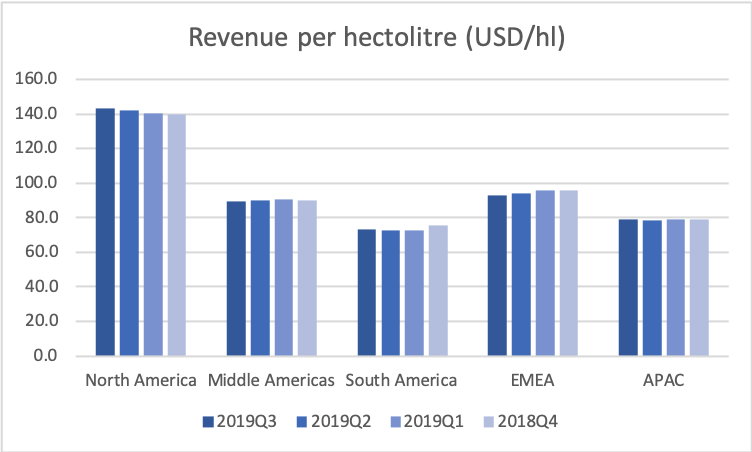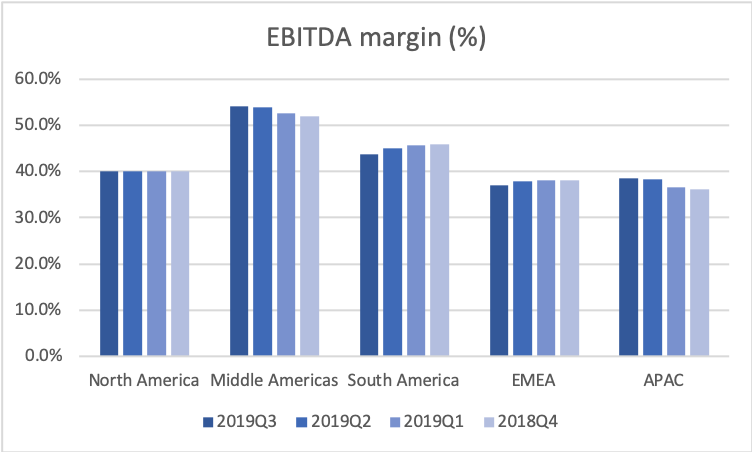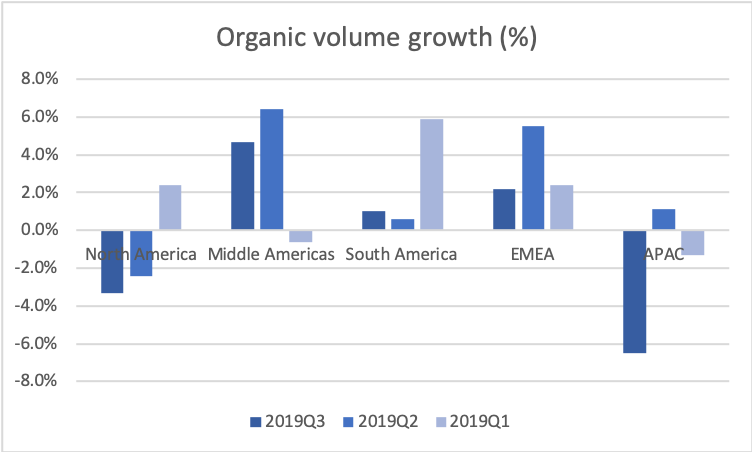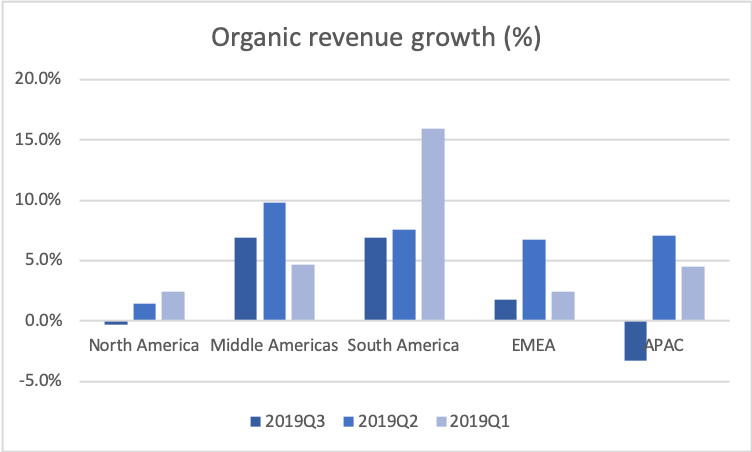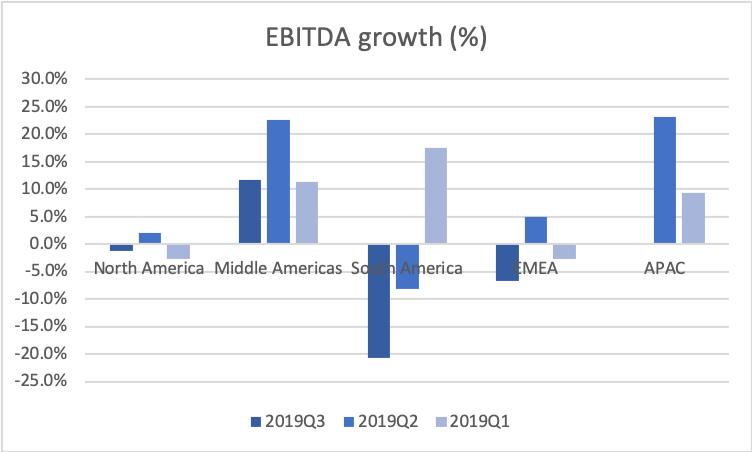 The proceeds from the listing of Budweiser APAC was used to reduce debt and AB InBev is on track to reduce the debt to 4 times normalized EBITDA before the end of the year; one year earlier than the prior guidance. Deleveraging to approximately 2 times EBITDA still remains the commitment.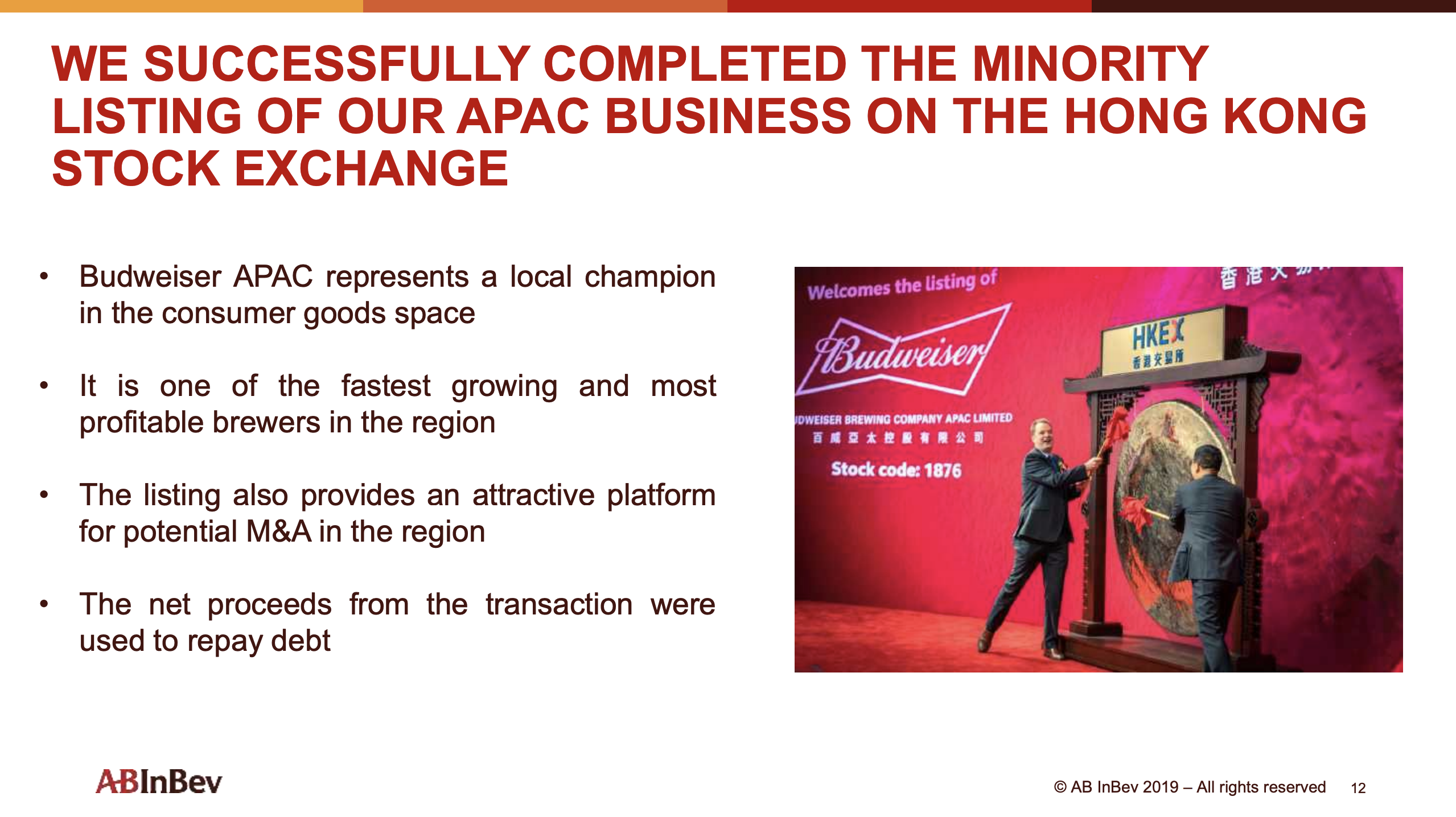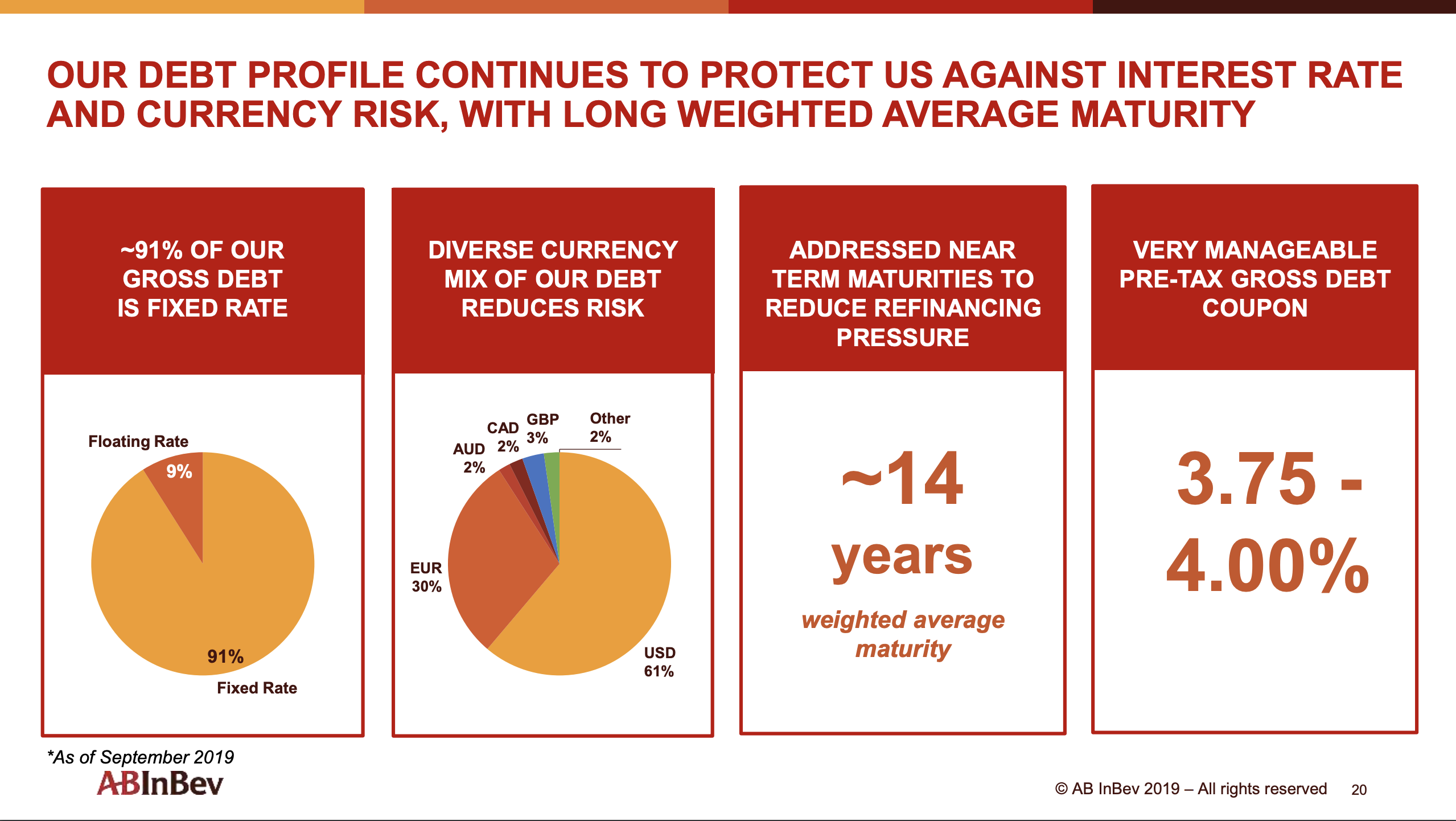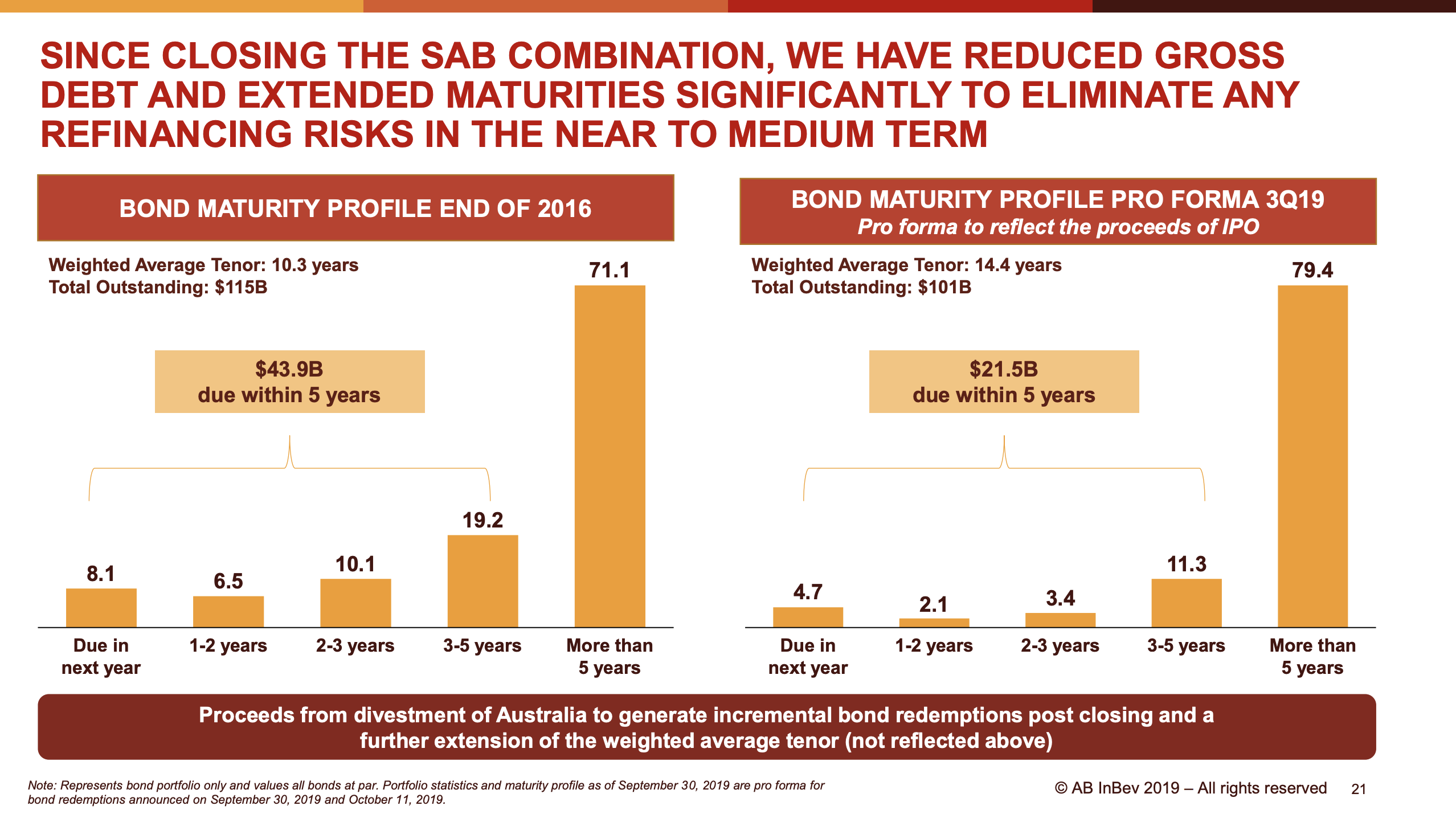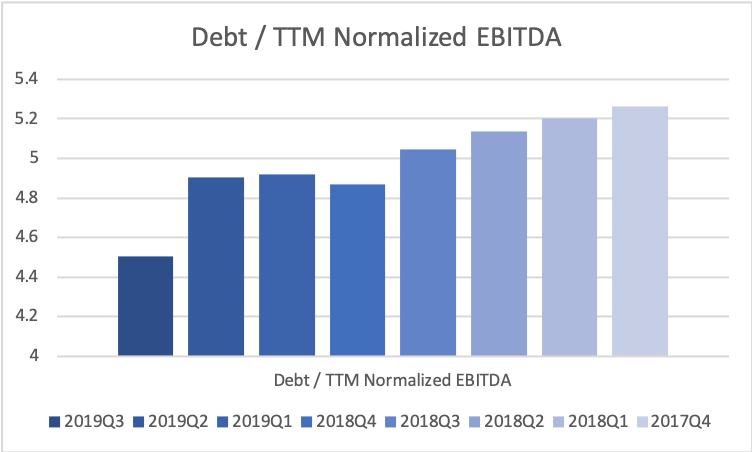 Comparison of breweries
AB InBev continues to have the strongest operating margins in the industry because of their strong brands and their economies of scale. For example cost synergies of USD3.2B have been realised three years after the acquisition of SABMiller.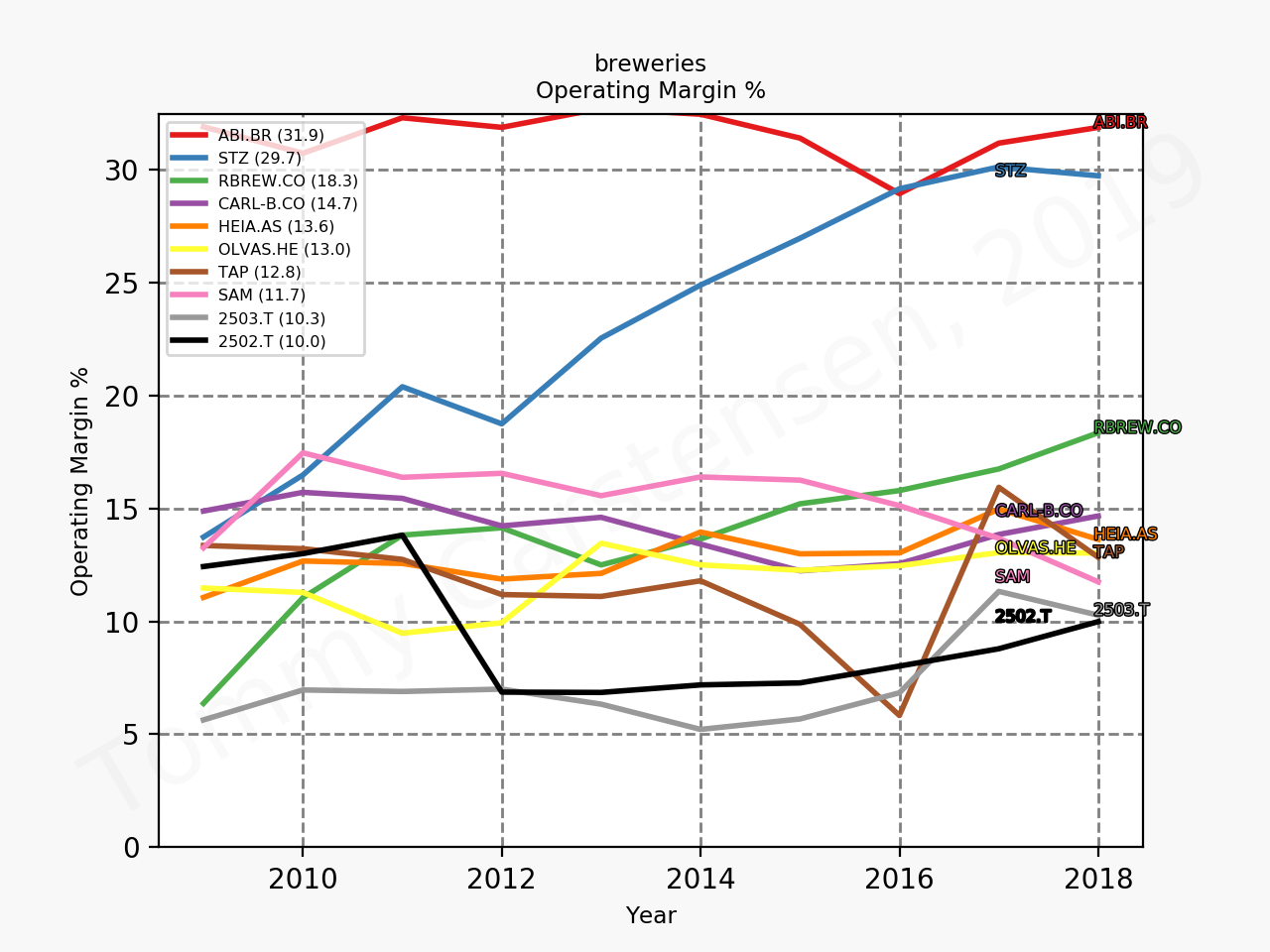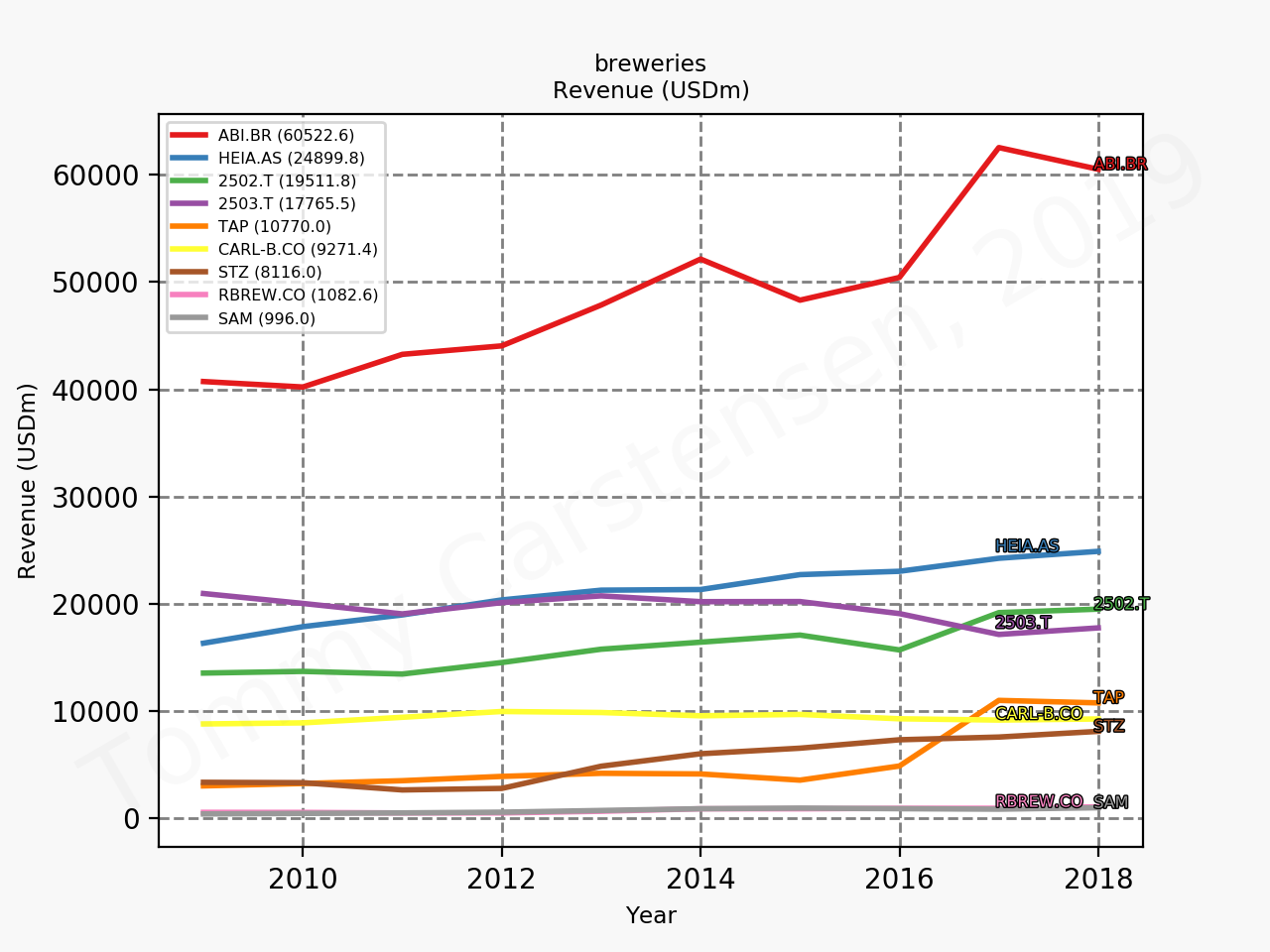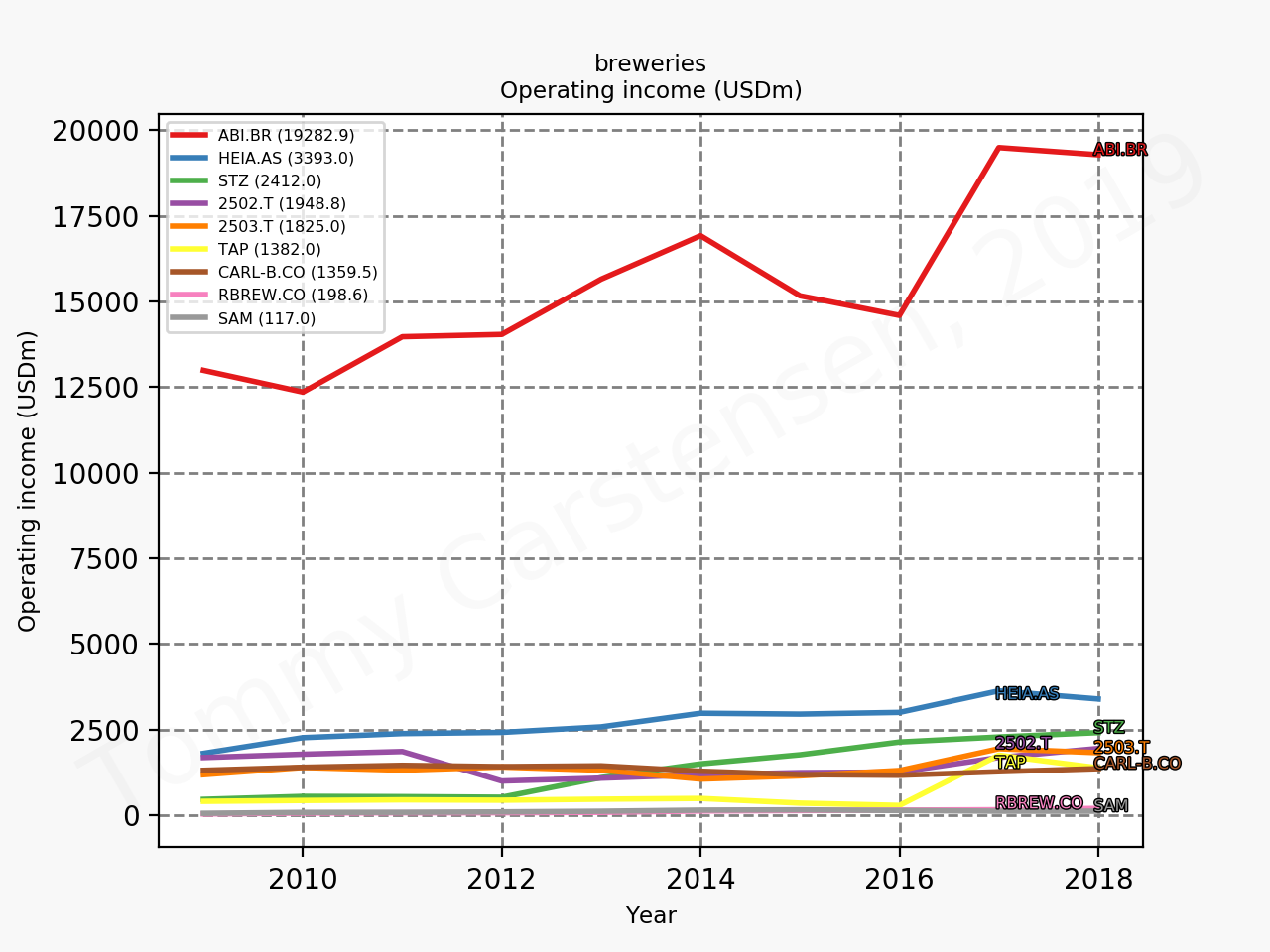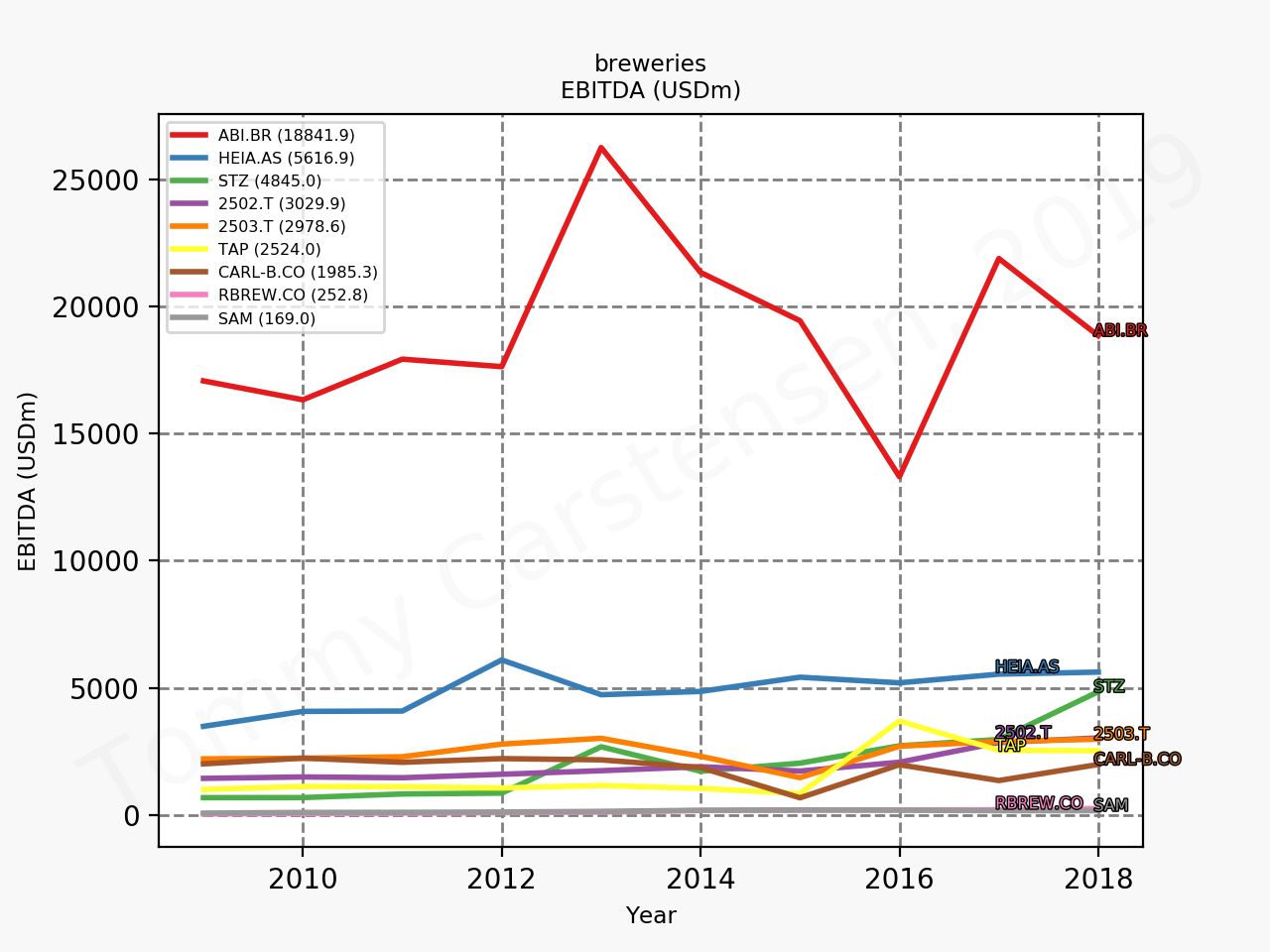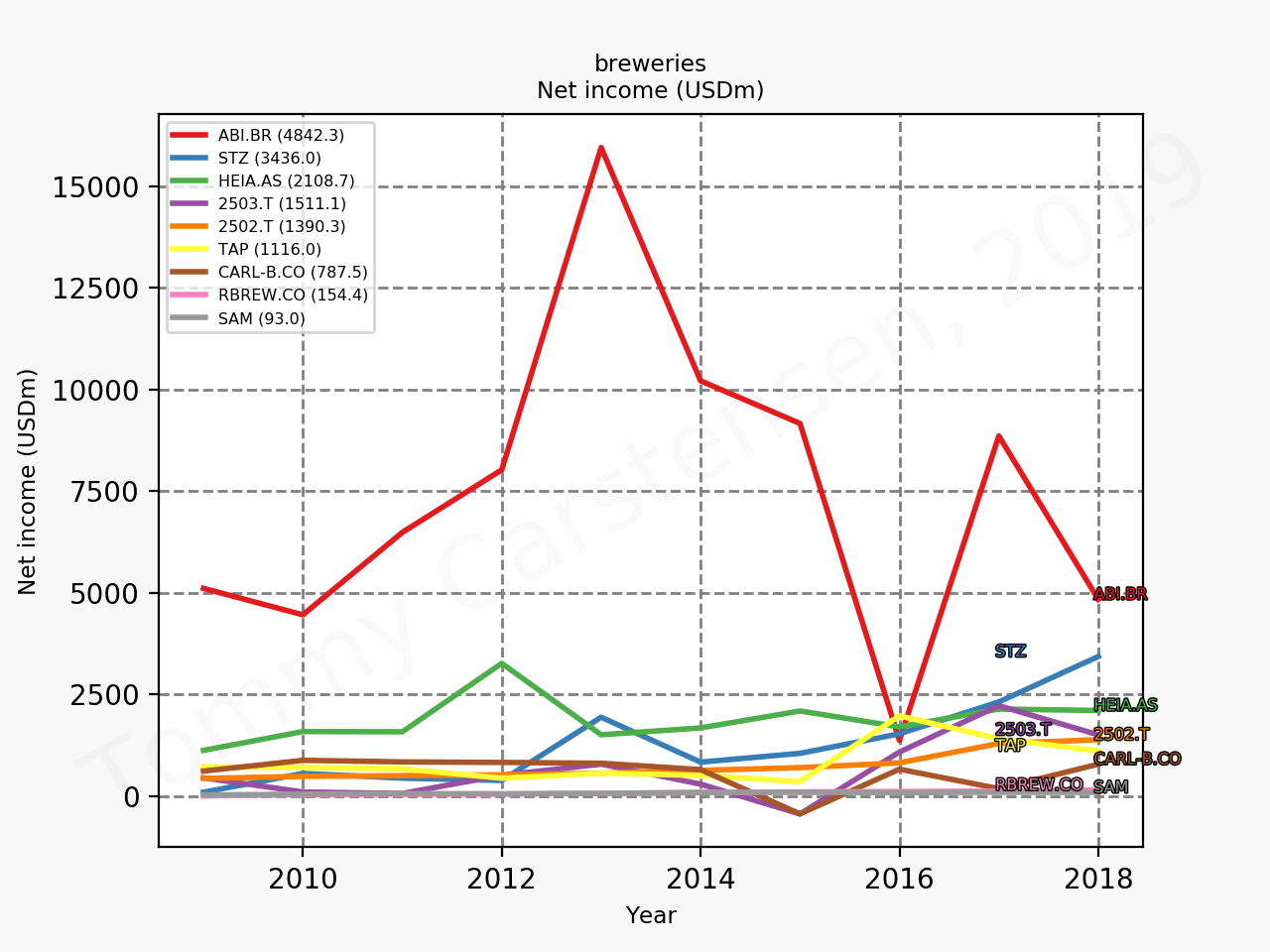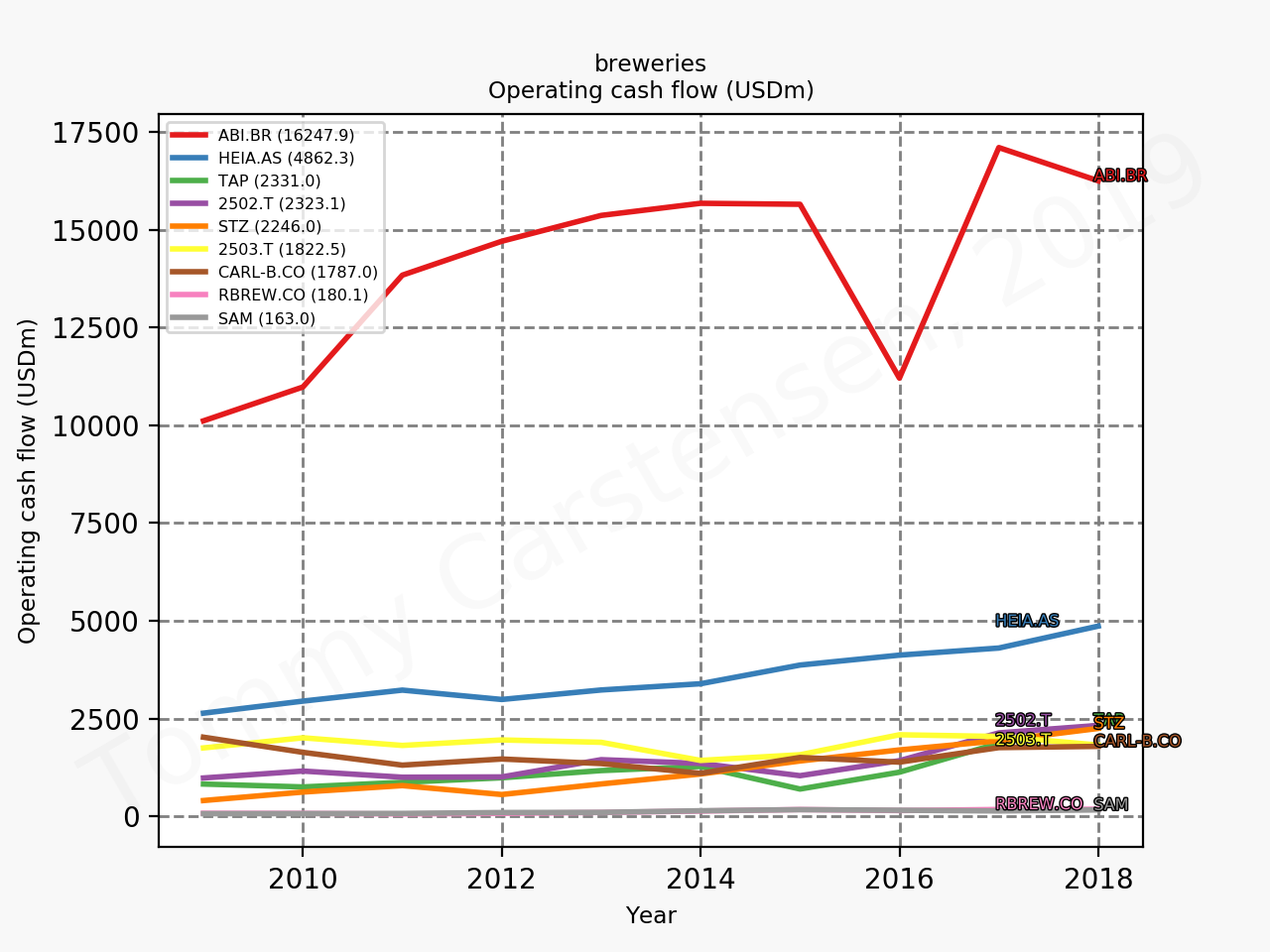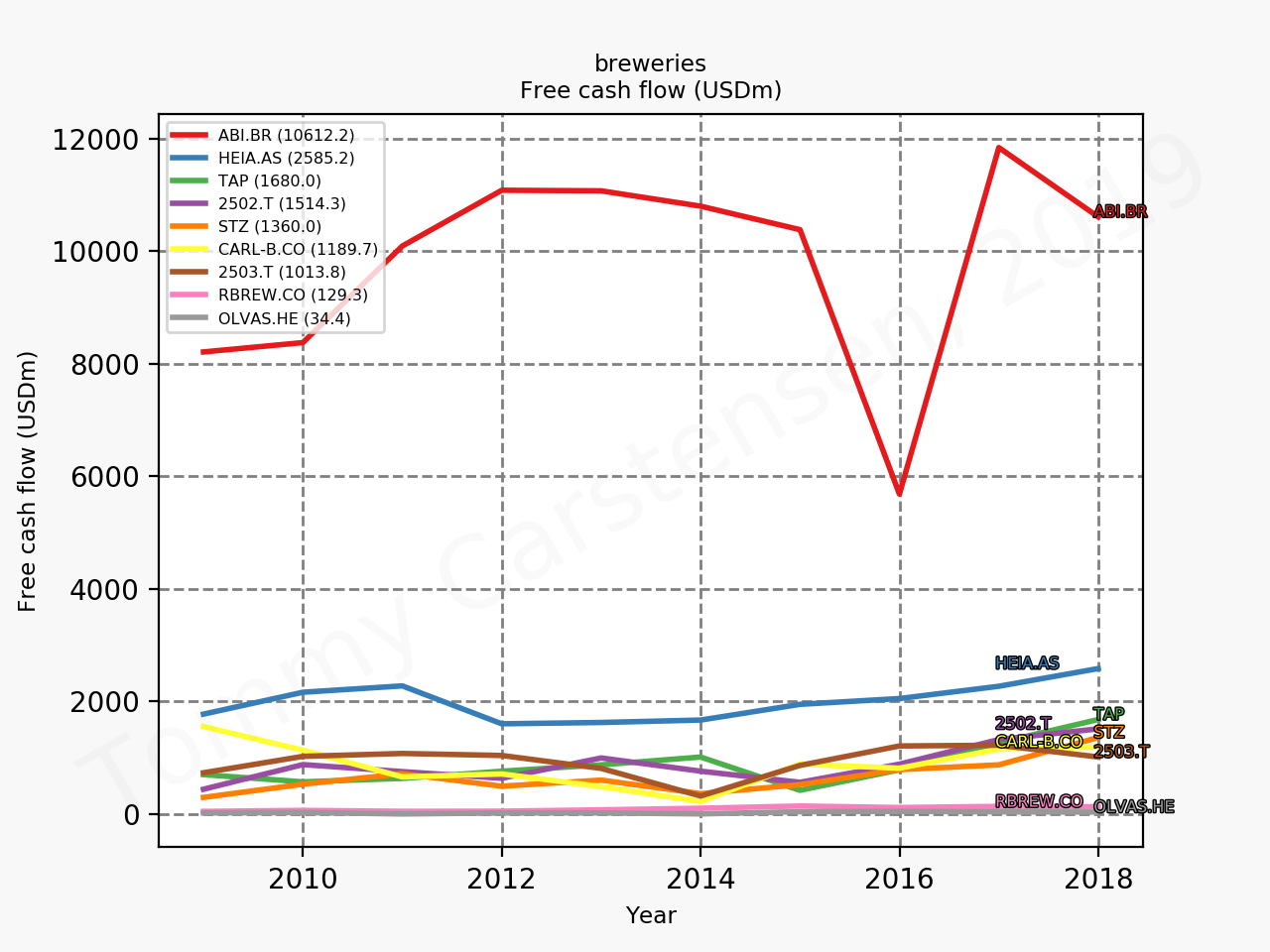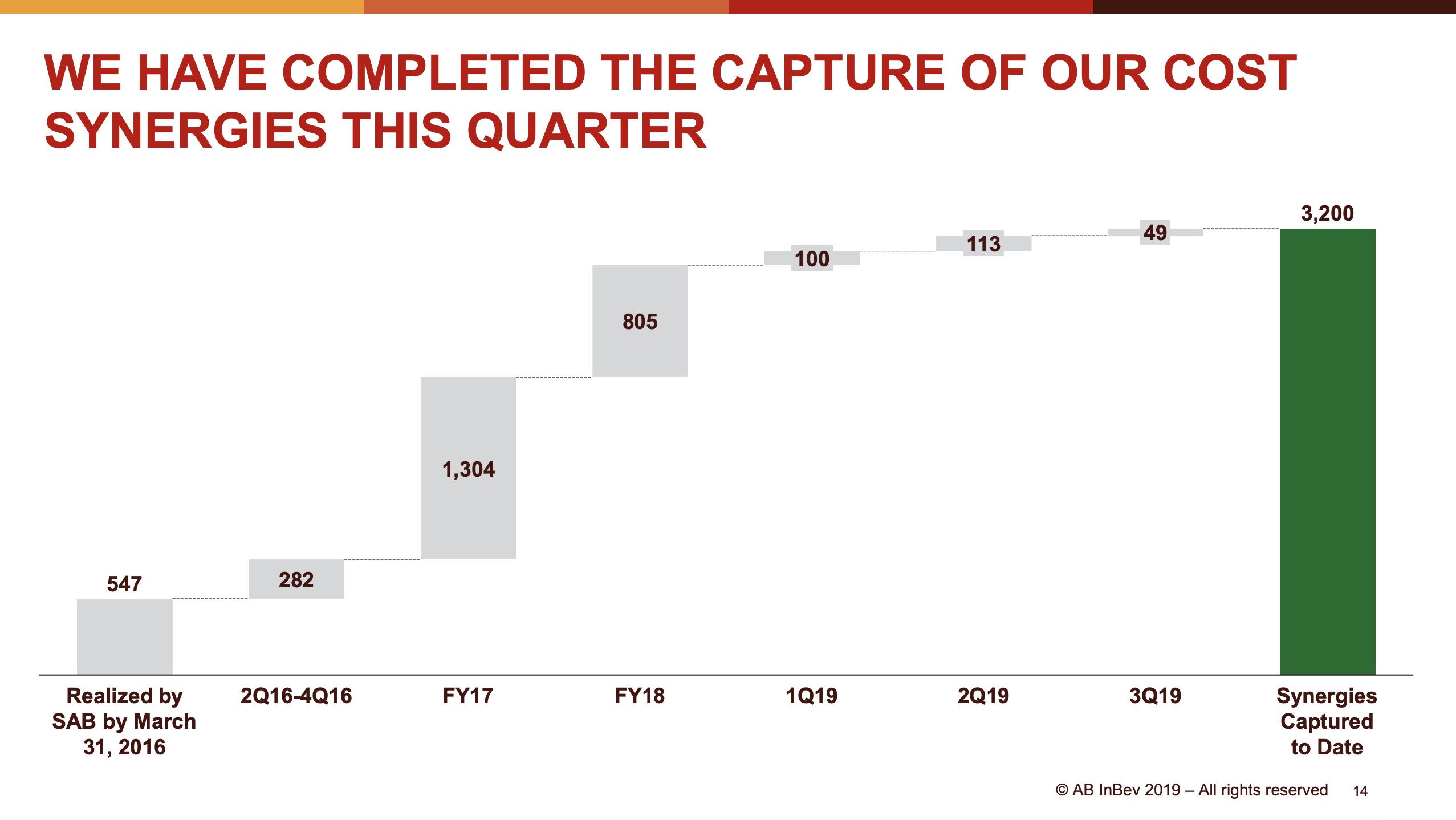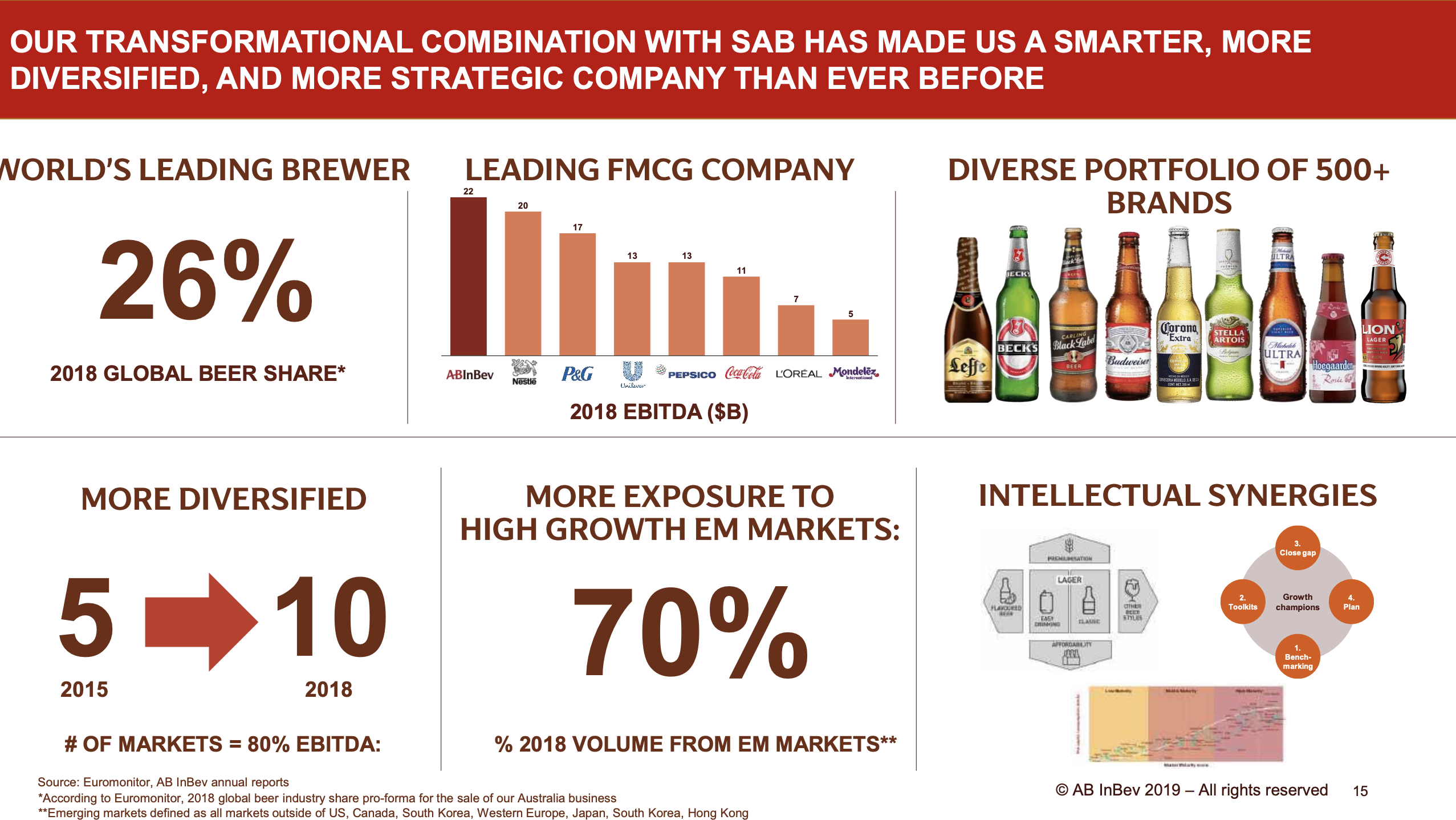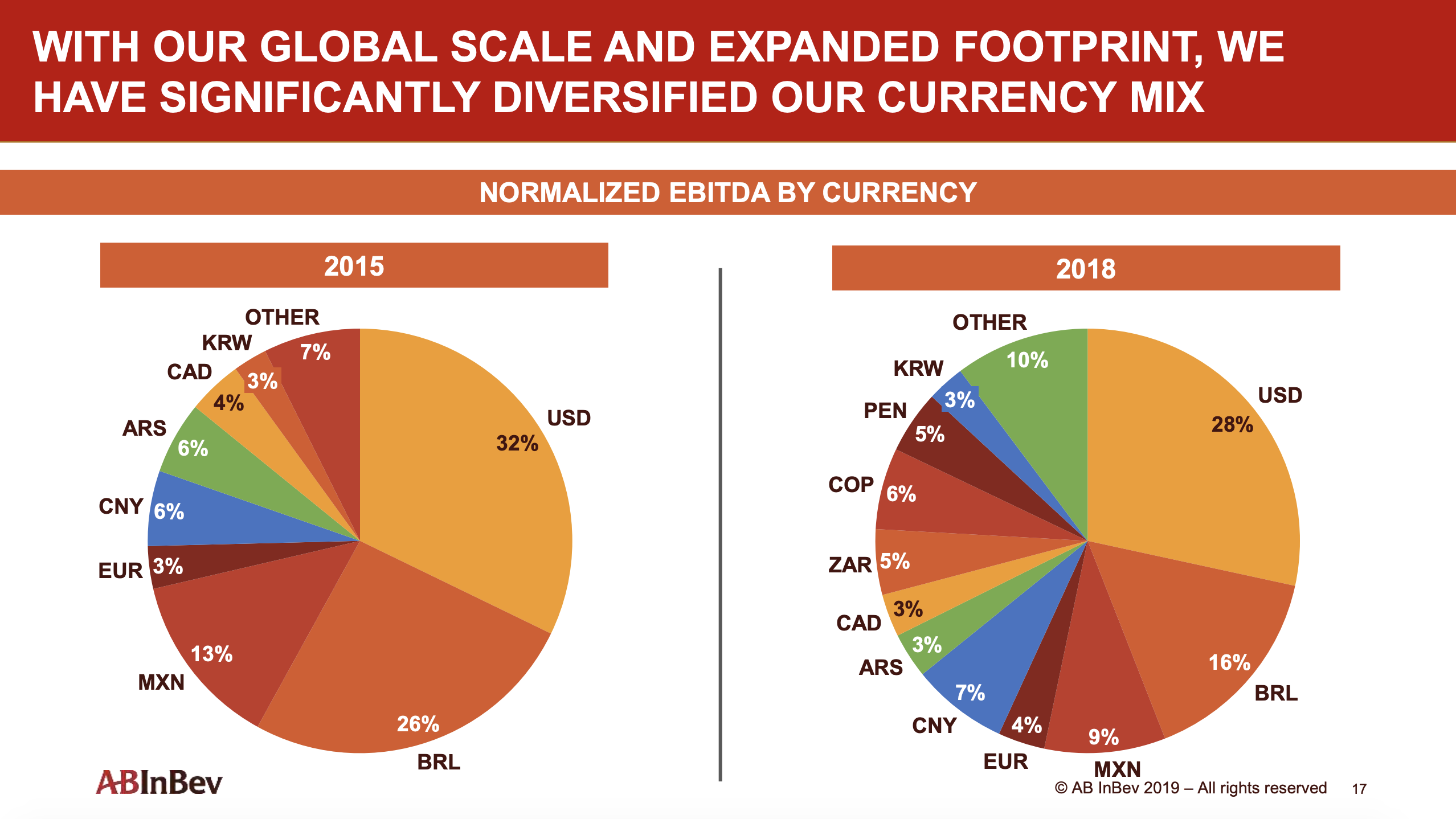 Interbrands 2019 report
Interbrands released their report on the 100 top ranked brands in the world on the 17th of October. AB InBev is featured on the list with two of their brands; Budweiser (#32) and the rapidly growing Corona (#79).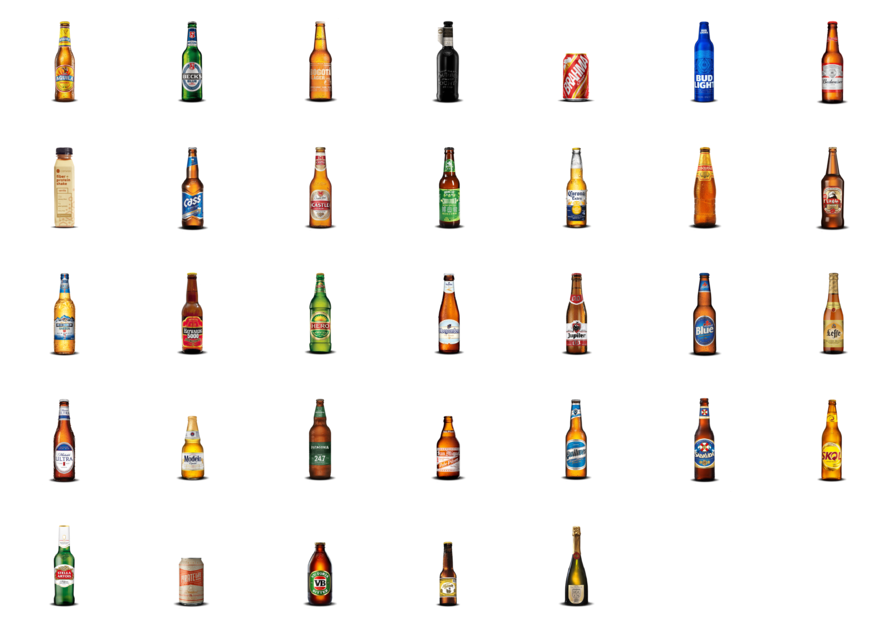 Media coverage
Reuters – AB InBev loses $13 billion in value as beer drinking slows in Brazil and South Korea
Bloomberg – Beer Giant AB InBev Loses $20 Billion in Market Value
CNN – Budweiser brewer hit by slumping sales in China
Financial Times – AB InBev scales back annual profit target after quarterly miss
Bloomberg – The King of Beers Is in a Bind
WSJ – Budweiser Brewer Issues Profit Warning, Sending Shares Sharply Lower
2019-10-24 Bloomberg – Budweiser APAC Posts Sharp Profit Drop
2019-10-06 CNBC – Budweiser wants to take on China, the world's largest beer market where local brews rule