Novo Nordisk sales and operating profit grew at 12% and 9%, respectively, at constant exchange rates. The FDA approved the once-weekly injectable anti-obesity drug Wegovy® (semaglutide) on June 4th.

The figures below summarize the global sales for Novo Nordisk by geography, by drug and by drug class. All geographic markets have experienced growth, but Victoza® and Levemir® have curbed growth in the US.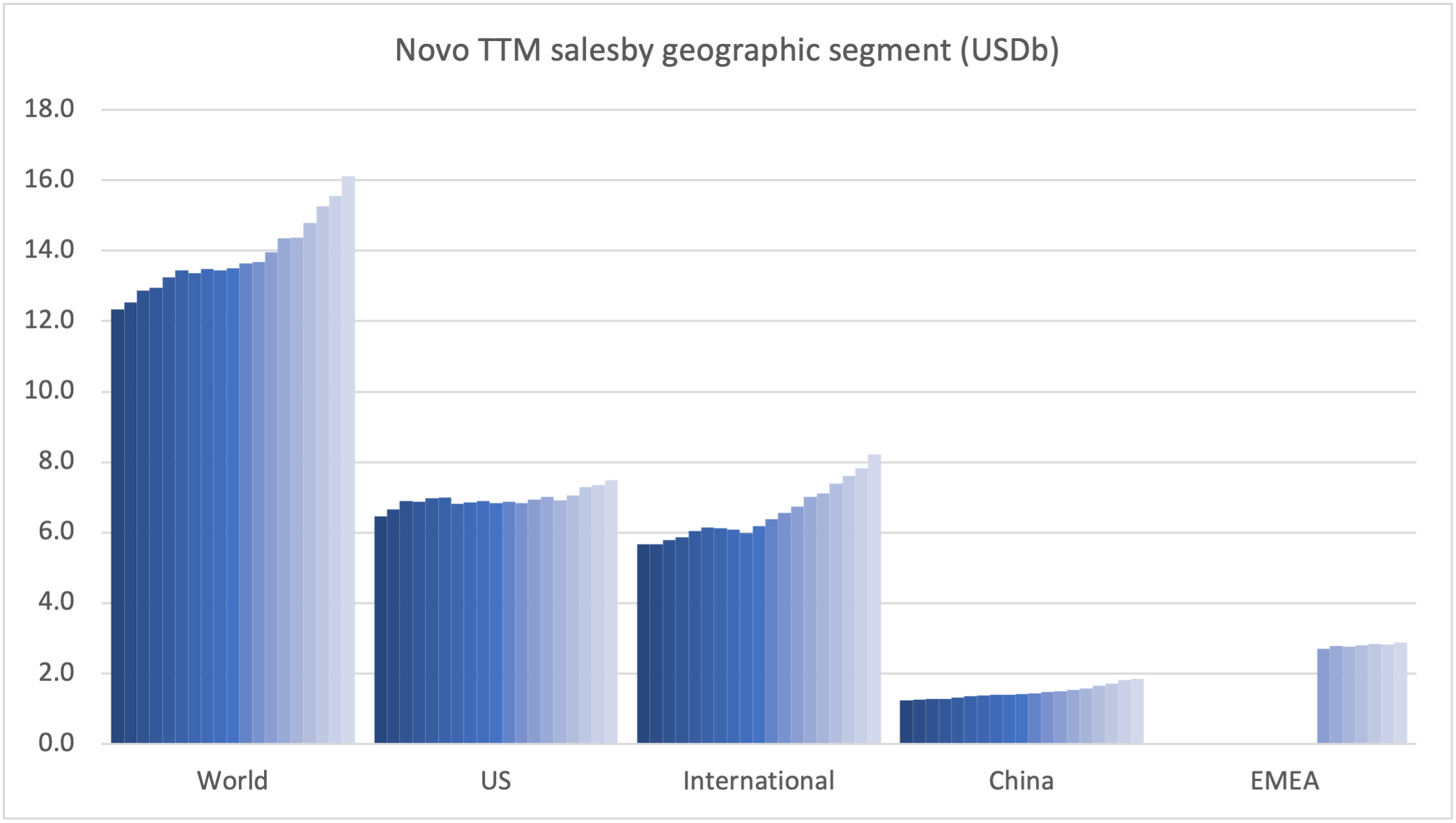 Within the injectable GLP1 class Ozempic® sales continue to grow at the expense of Victoza®. Within the insulin class Tresiba® sales continue to grow at the expense of Levemir®, although it is less pronounced than within the GLP1 class.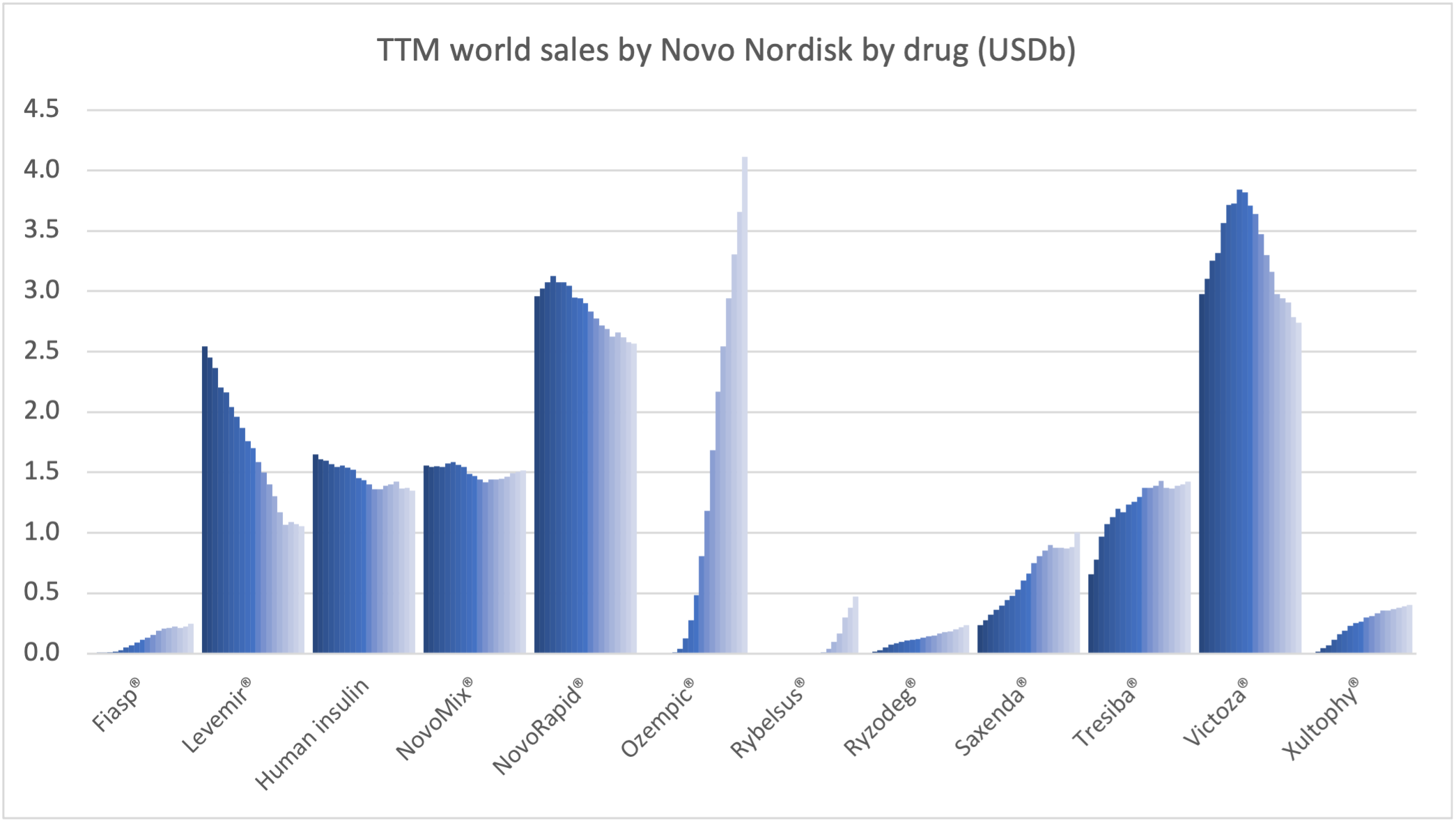 Novo Nordisk can attribute the majority of its growth to the GLP1 class.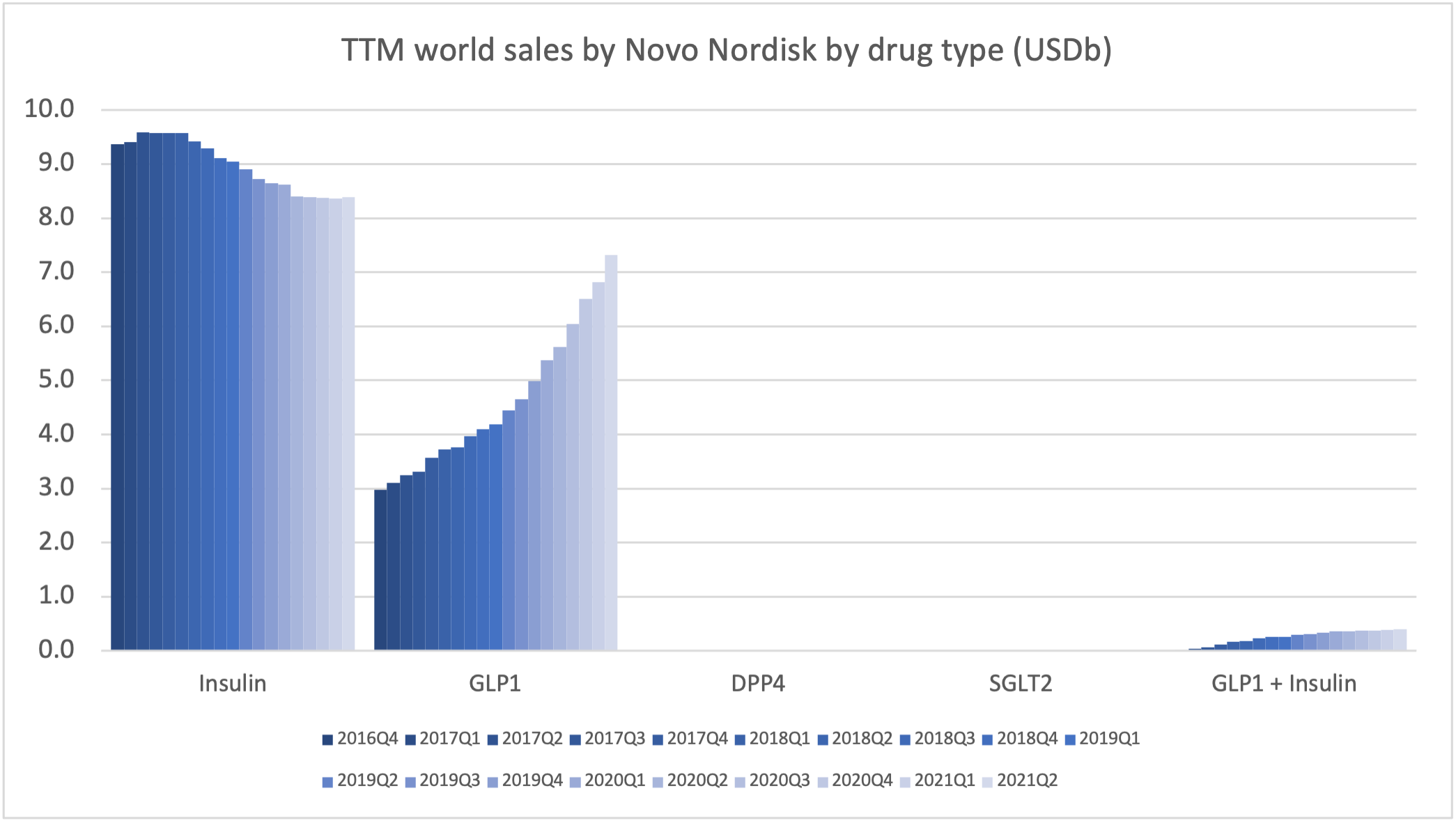 Diabetes
The global GLP1 market share has increased from 49.1% to 51.5% led by Ozempic® in all markets, whereas the insulin market share has decreased from 44.6% to 43.9%.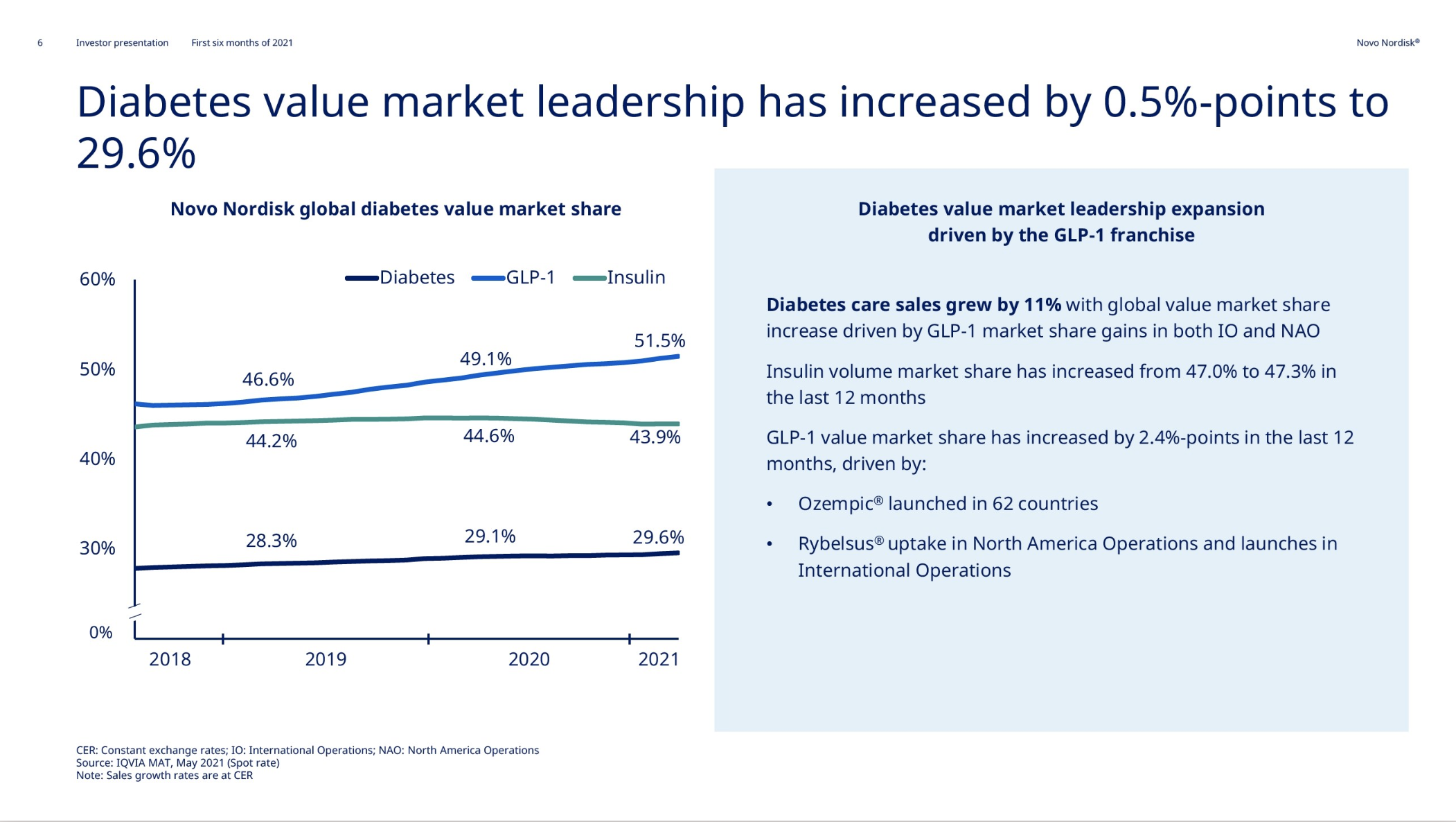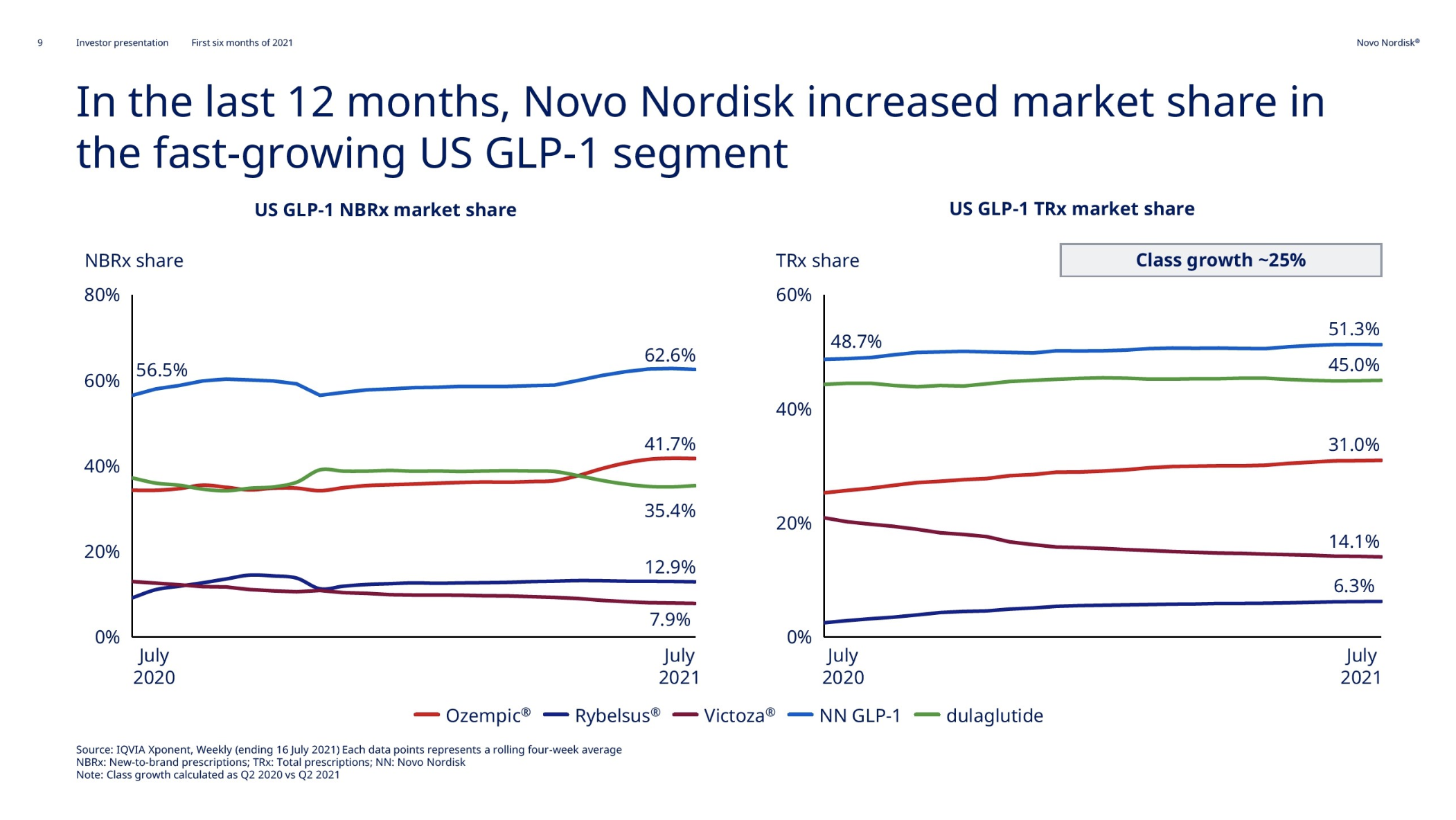 Novo Nordisk and Eli Lilly continue to see growth thanks to the GLP1 class (Ozempic® and Trulicity®), whereas sales of Januvia® at Merck and Lantus® at Sanofi is deteriorating.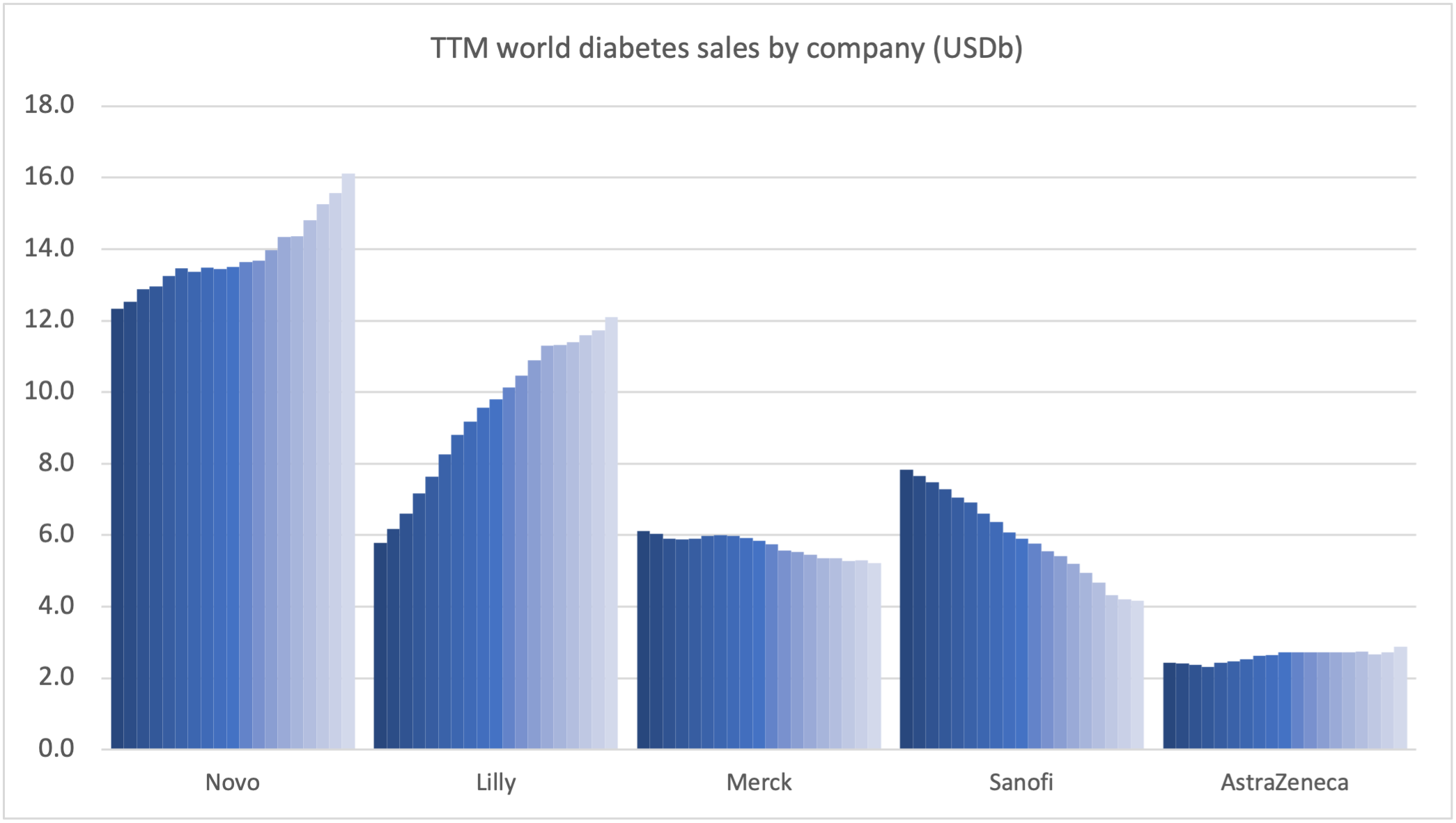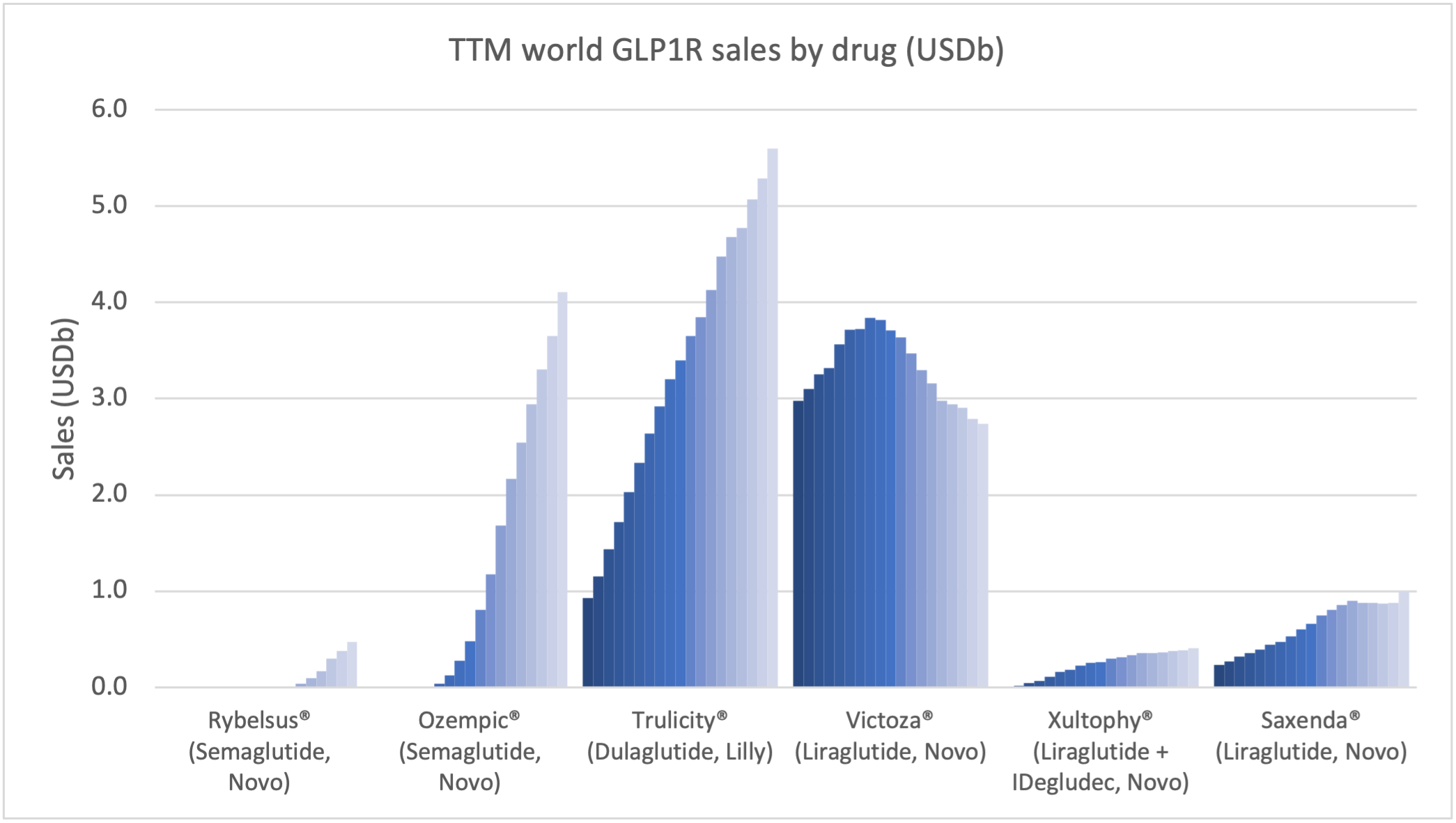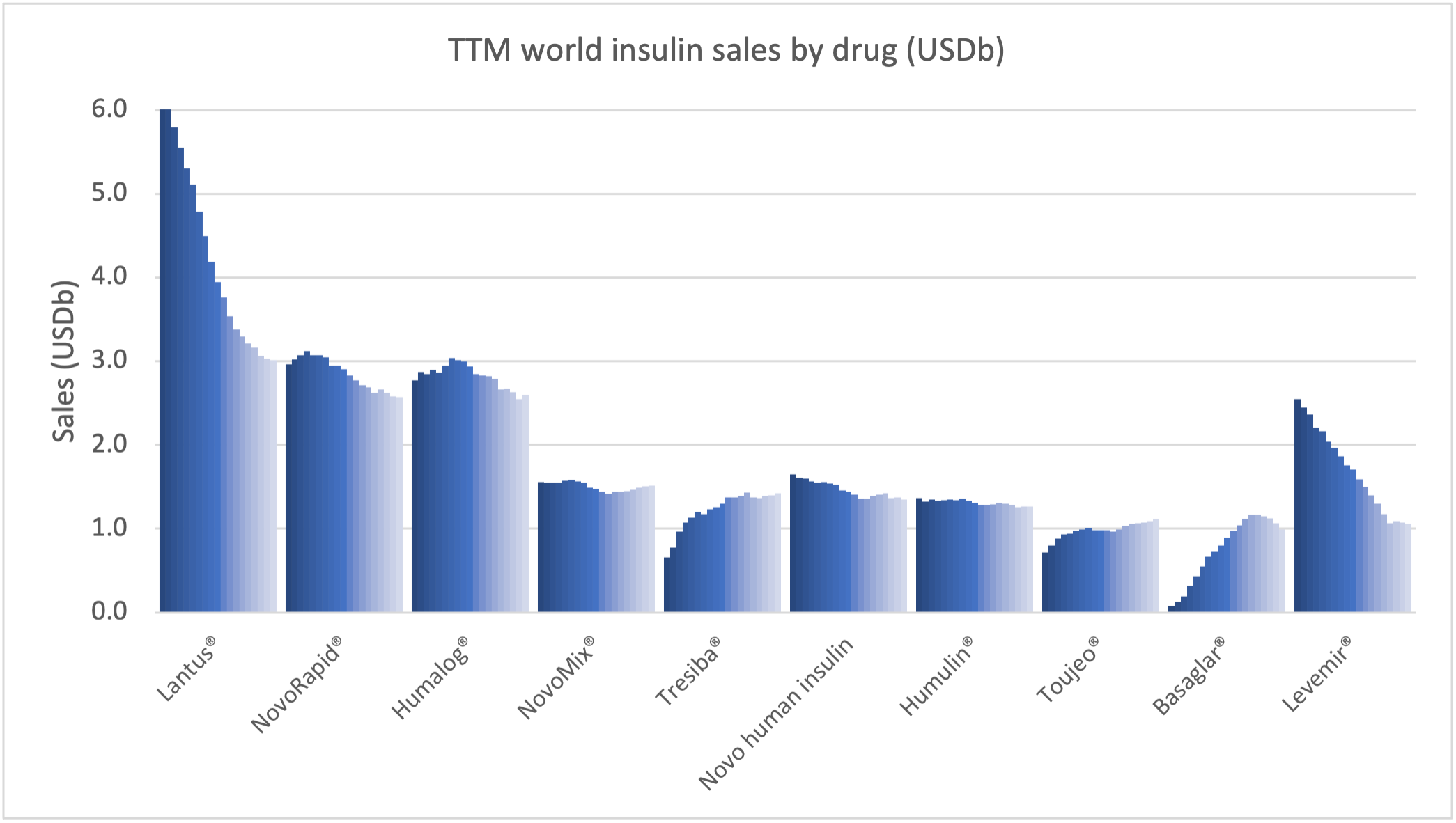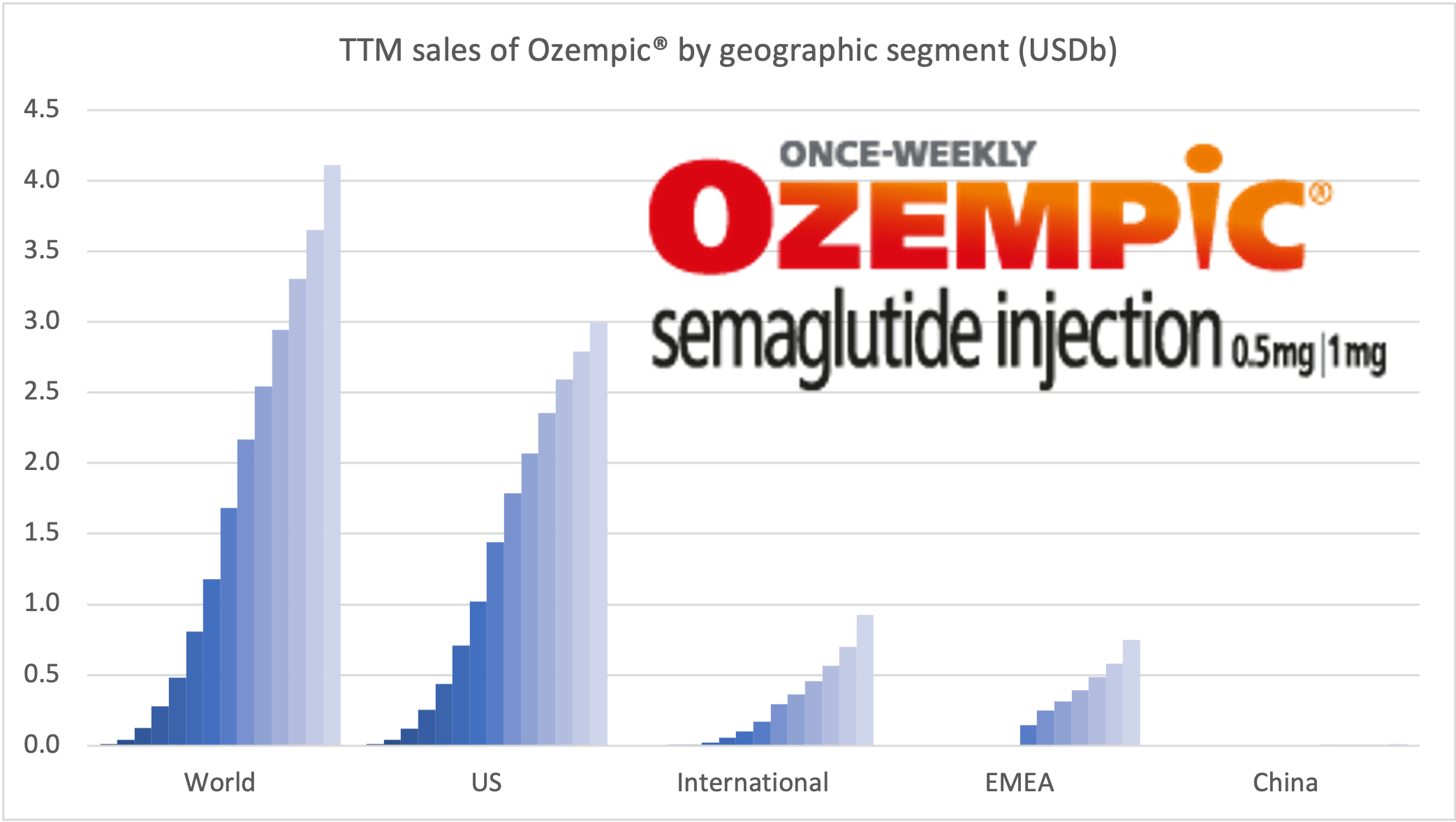 Obesity
The FDA approved Wegovy® – once-weekly injectable semaglutide – on June 4th. Wegovy added more than 8,000 prescriptions within the first five weeks; it took Saxenda® (once-daily injectable liraglutide) 4 years to achieve the same. The STEP trials showed semaglutide to be superior to liraglutide in terms of weight loss. Wegovy® might cannibalize Saxenda®. However, 50% of Wegovy® prescriptions (TRx) are new to the anti obesity medication class in the US.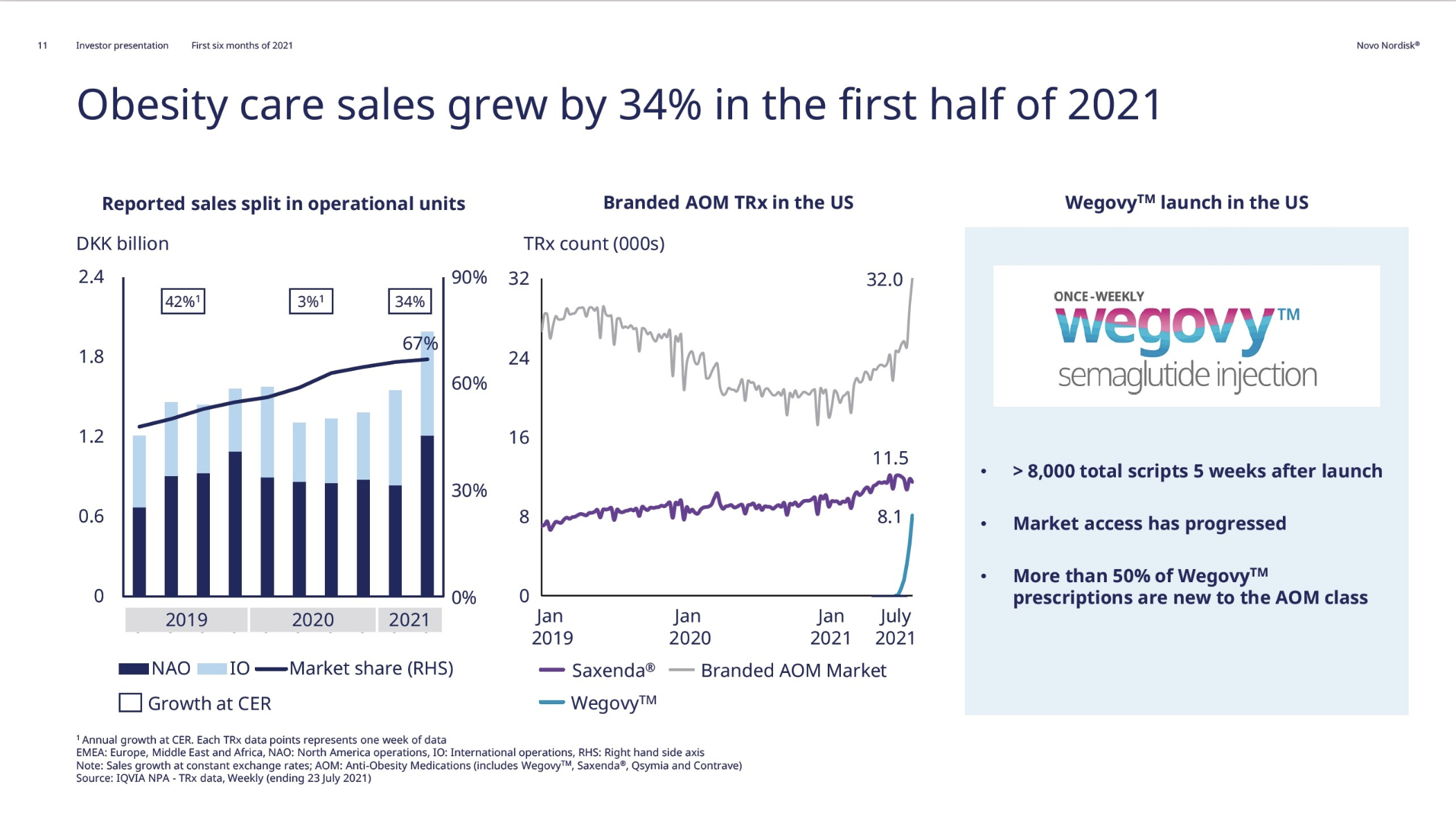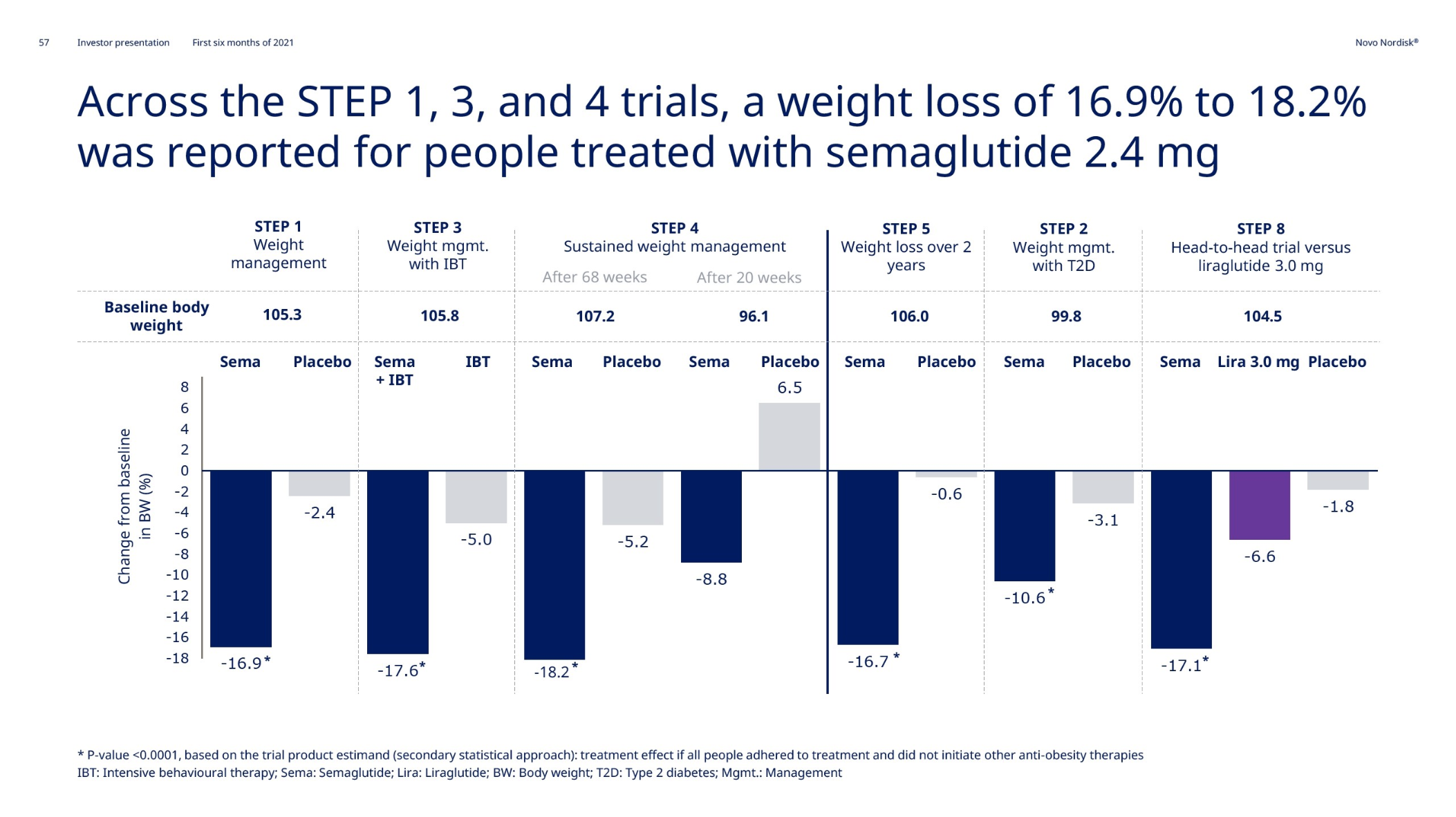 Final Remarks
Novo Nordisk is not cheap at a forward P/E of 30. And the current share price does probably not offer the best entry point, but it's worth remembering that Novo Nordisk has various moats and advantages. It is protected by high barriers to entry for biosimilars, has a long history of organic growth, has a focused approach with diabetes, obesity and cardiovascular diseases, has low costs and has little debt to name just a few.