Novo Nordisk has gained market share in diabetes (29.2%), GLP-1 (49.9%) and insulin (44.5%).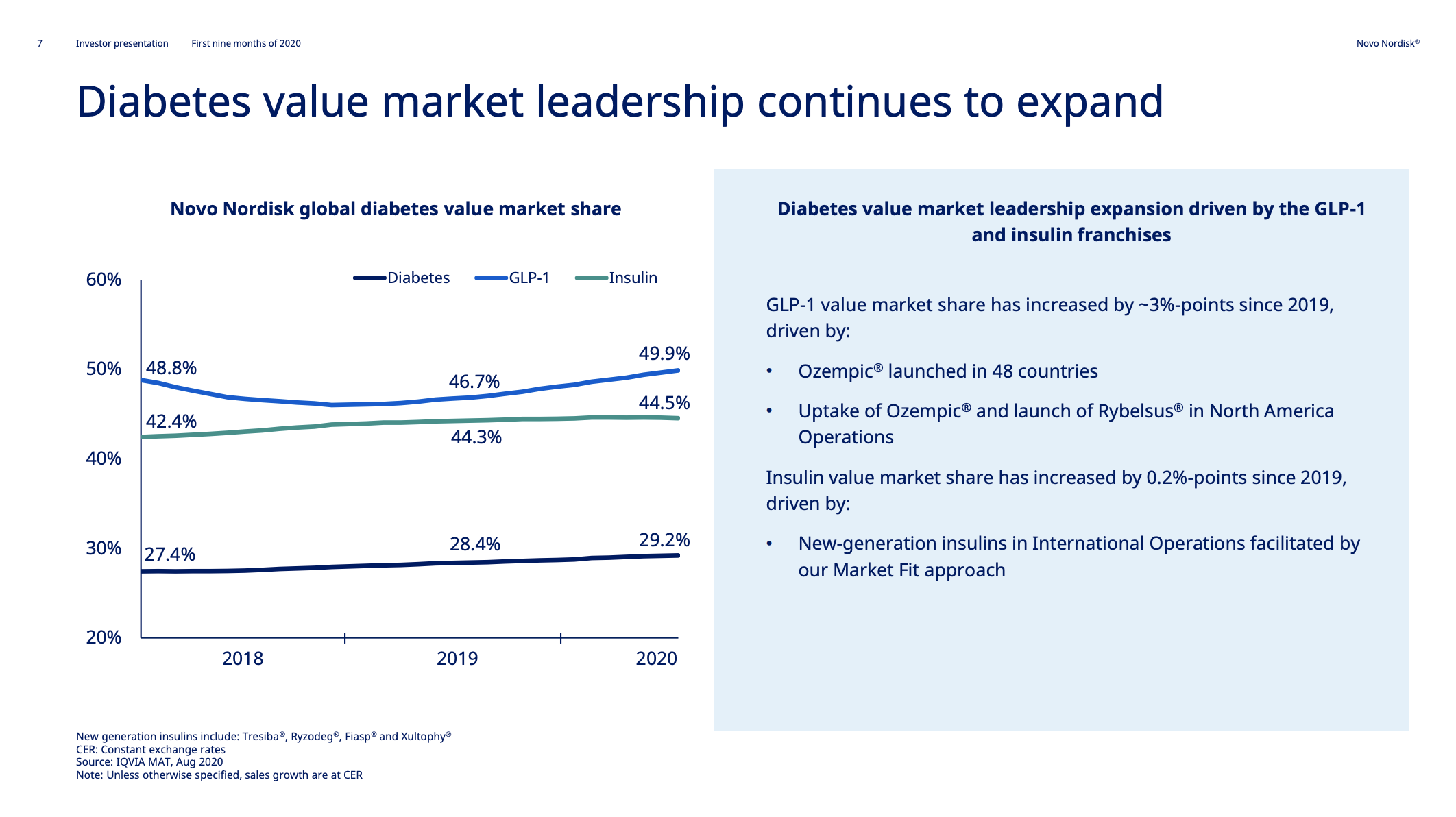 The gain in market share has happened with a change in market value in the US as a backdrop; i.e. GLP-1 up and insulin down. As a consequence approximately 70% of sales in the US did not exist 5 years ago.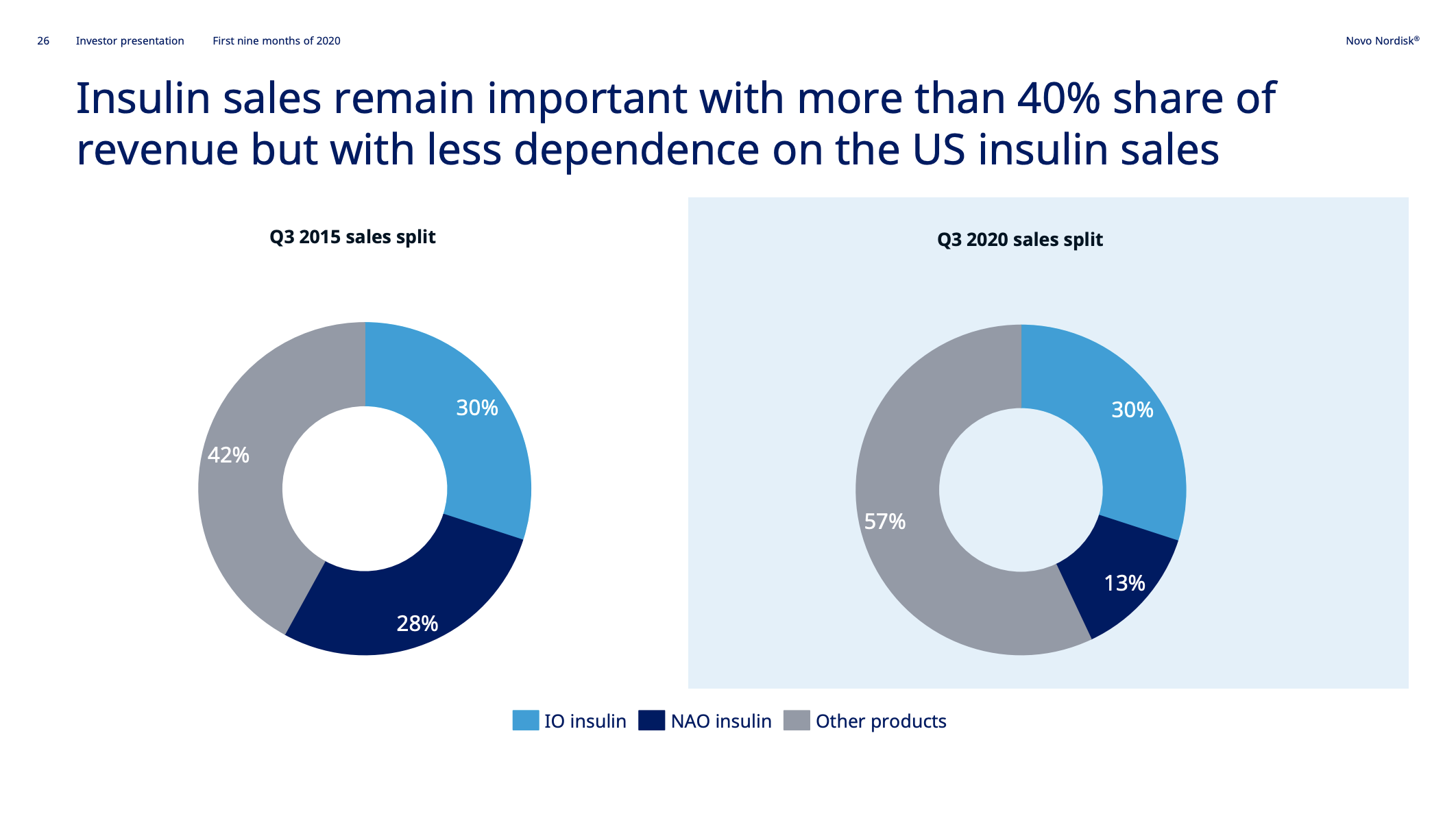 Diabetes and GLP-1
In the US Novo Nordisk GLP1s command a 60.2% NBRx and 49.6% TRx market share, which is driven by Ozempic® (once weekly injected semaglutide) and Rybelsus® (oral semaglutide).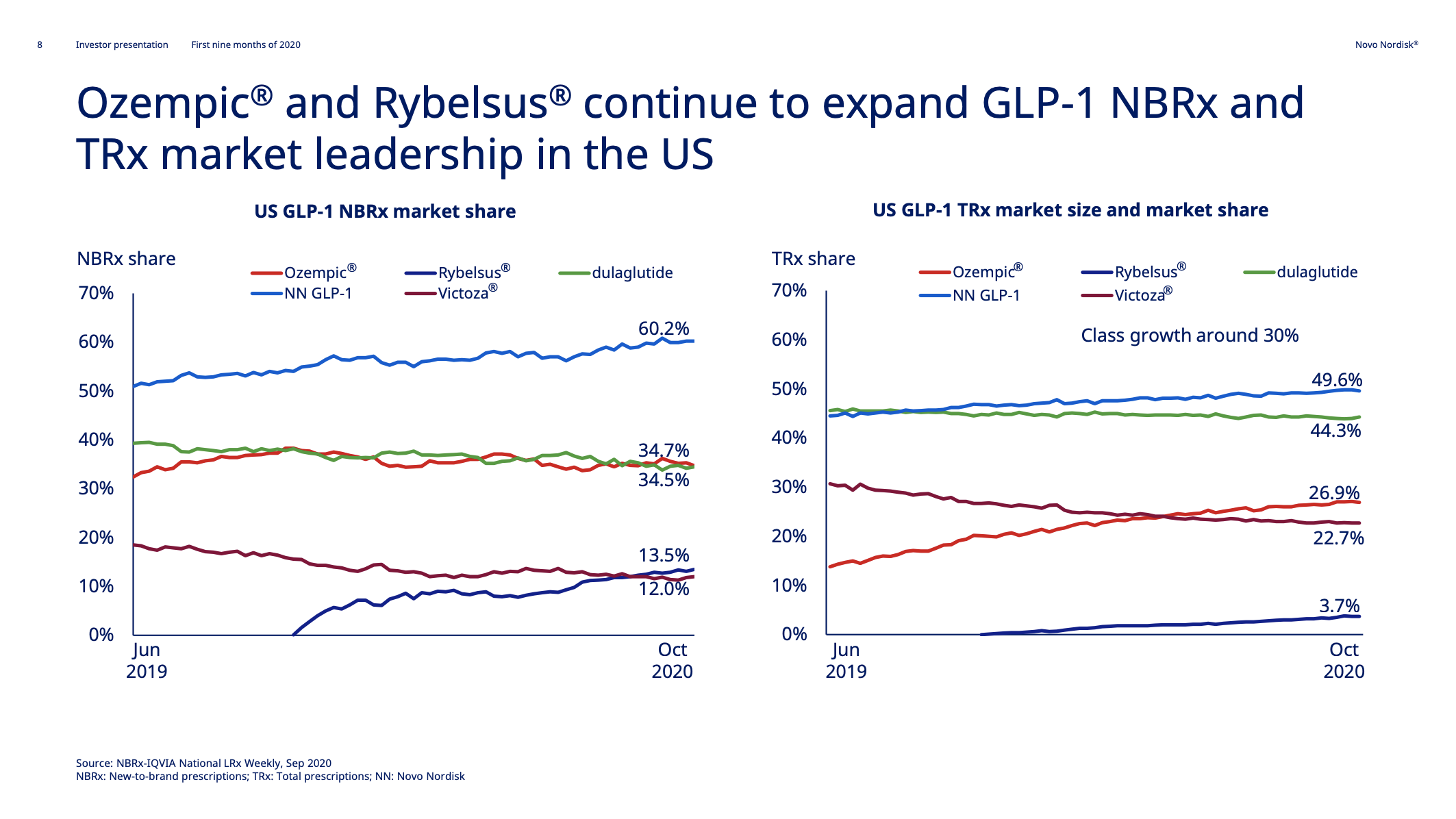 The uptake of Rybelsus® has however been curbed by COVID-19, but market access in the US is now approximately 85%.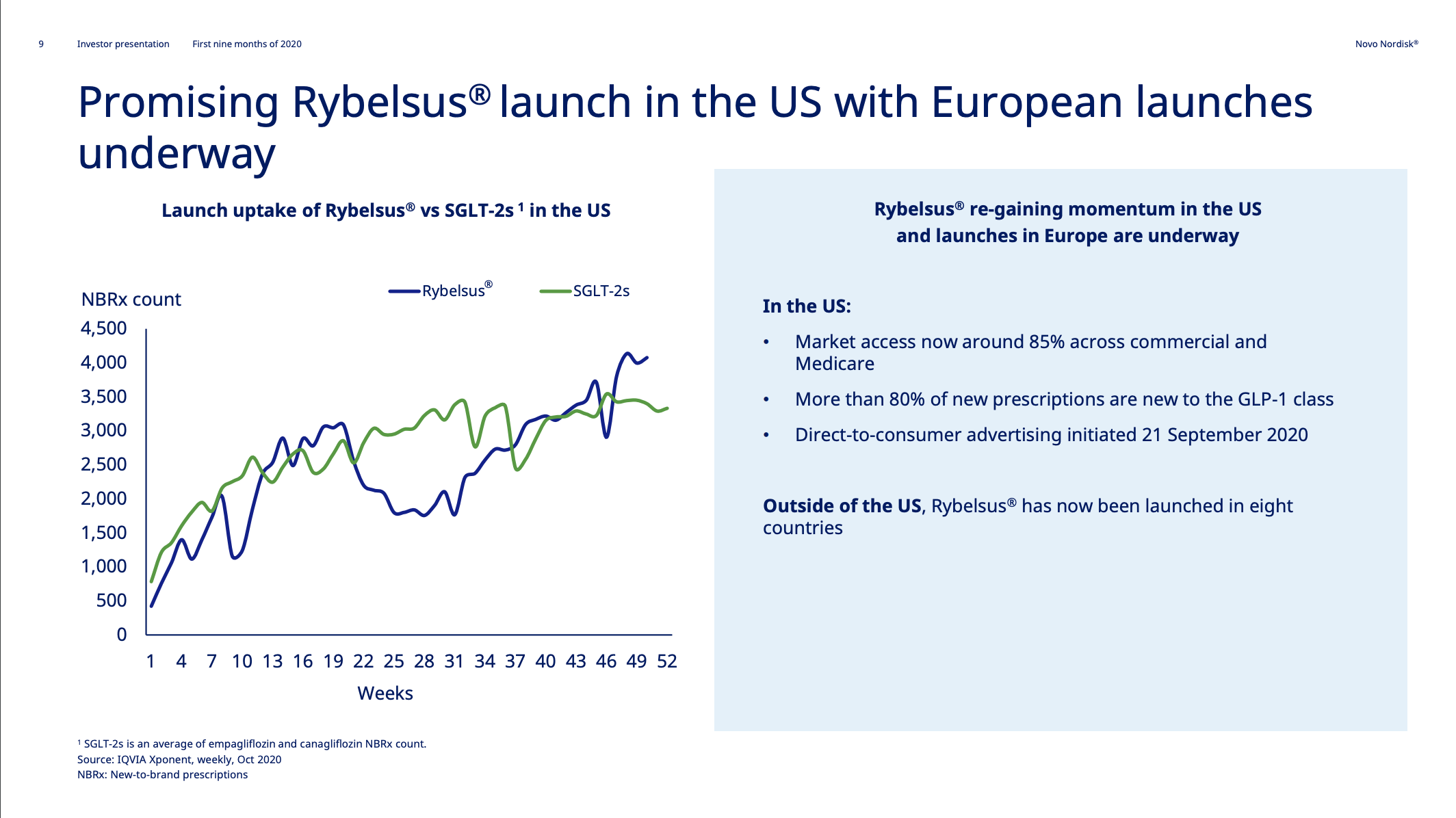 In a similar fashion sales of Trulicity® have increased by 9% but it has lost market share as a proportion of both prescriptions and market value.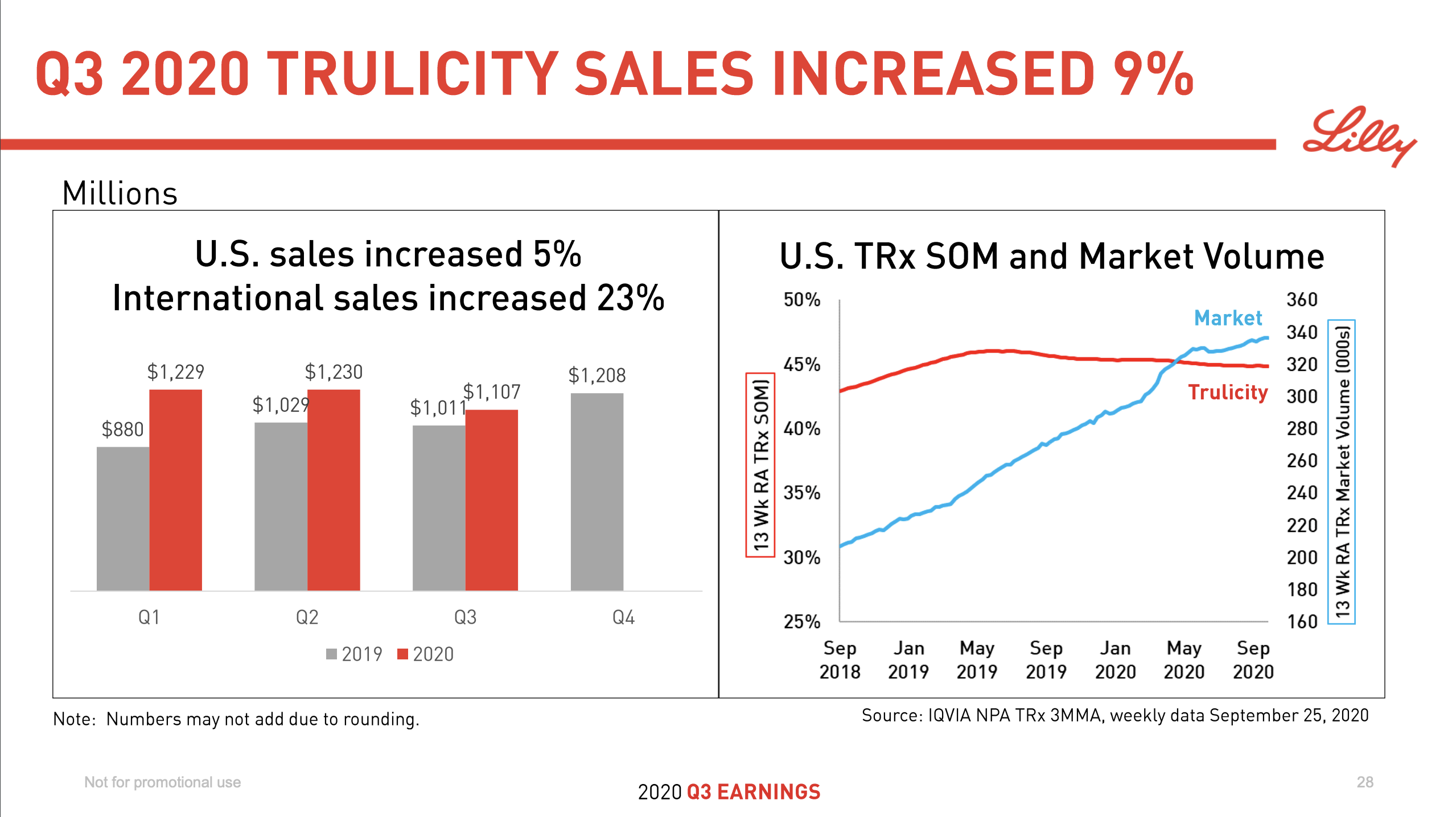 Ozempic® might face competition from Tirzepatide in the future.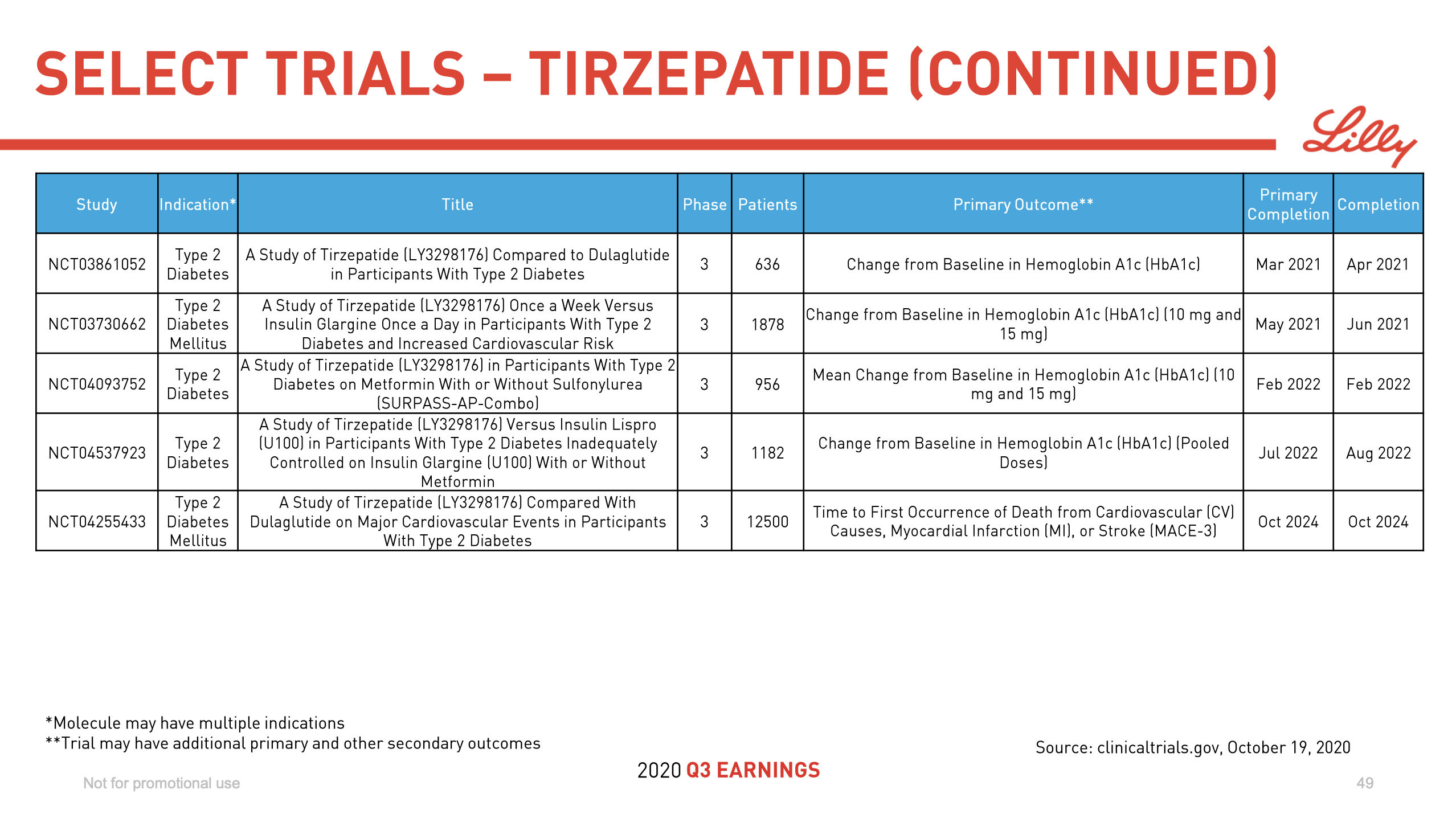 Diabetes and insulin
As already mentioned insulin is deteriorating rapidly in the US, which is thanks to biosimilars such as Basaglar® and Admelog®.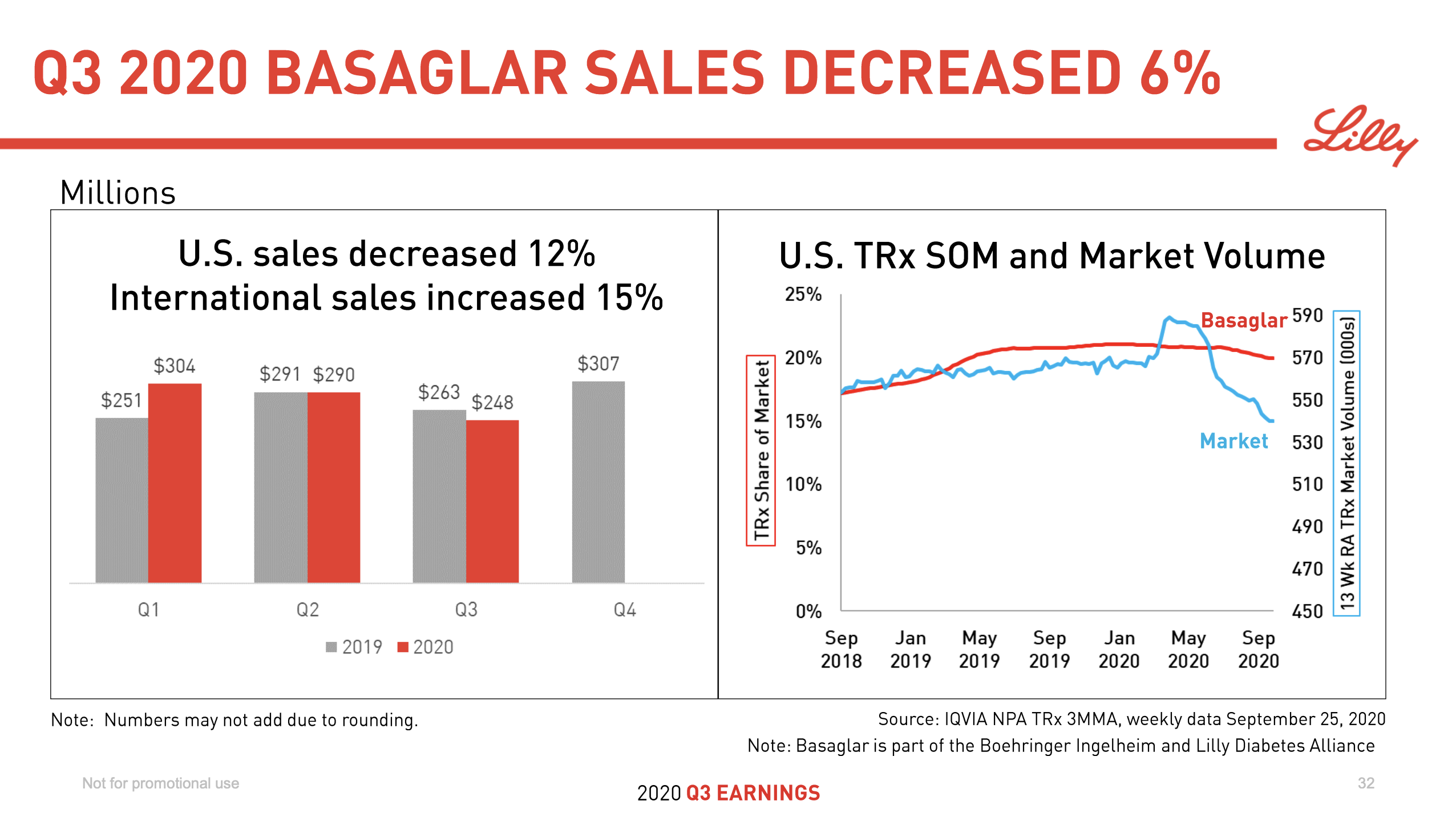 Insulin icodec phase 3 clinical trial results might be available in the second half of 2021.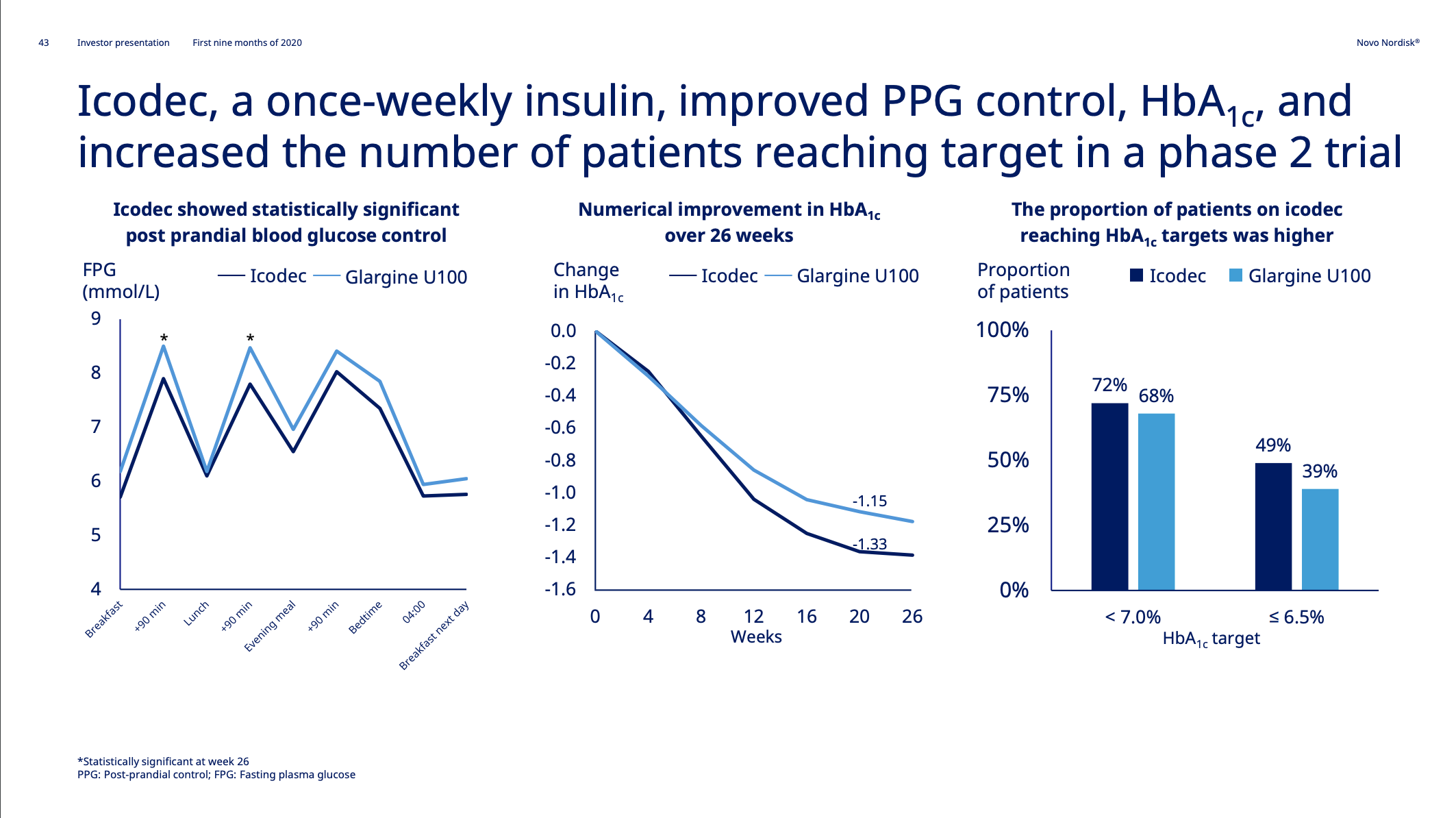 The glucose sensitive insulin NN1845 has been added to phase 1.
Obesity
The uptake of Saxenda® has been put on hold by COVID-19 as demonstrated by the reduction in new prescriptions and sales.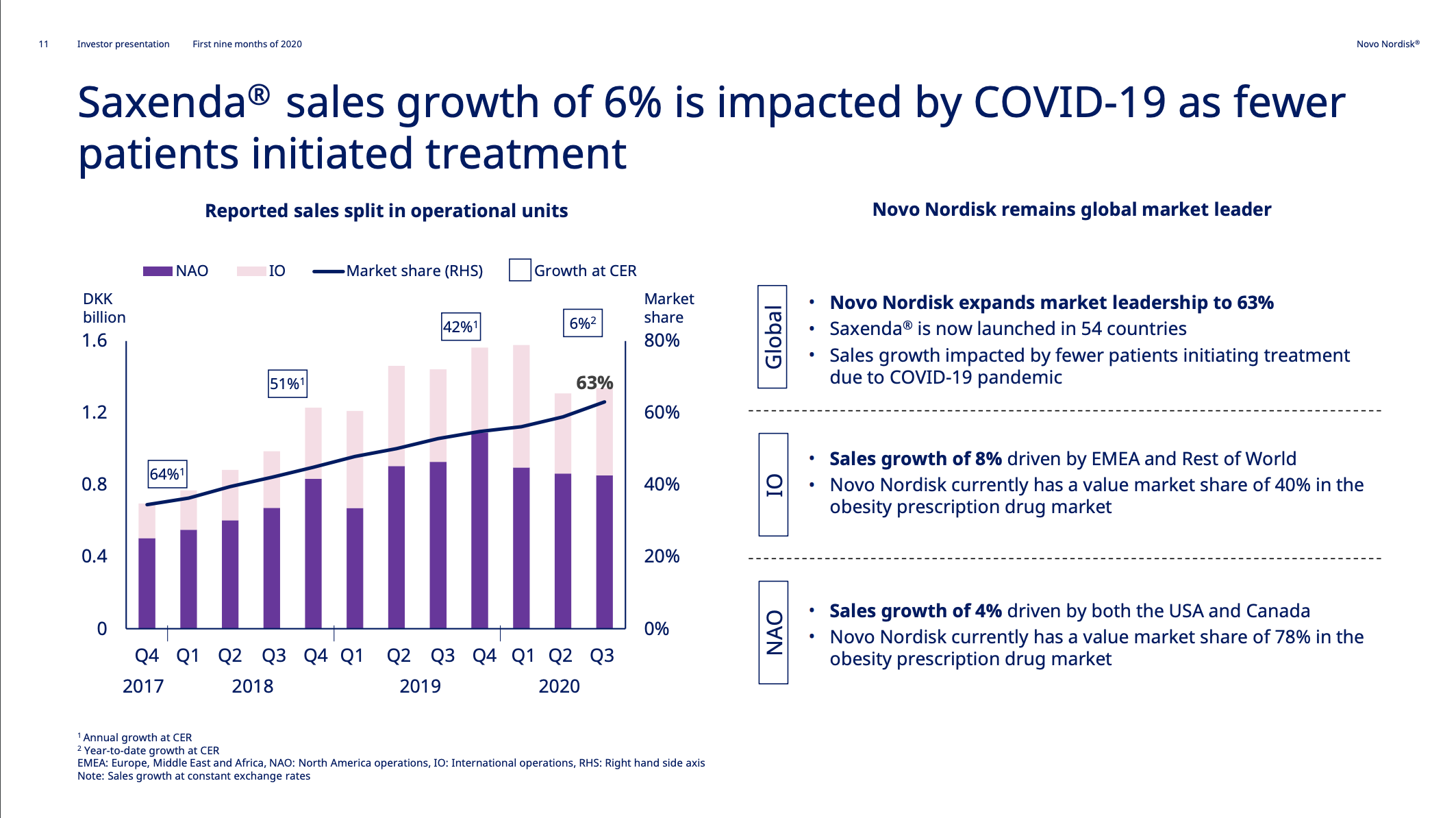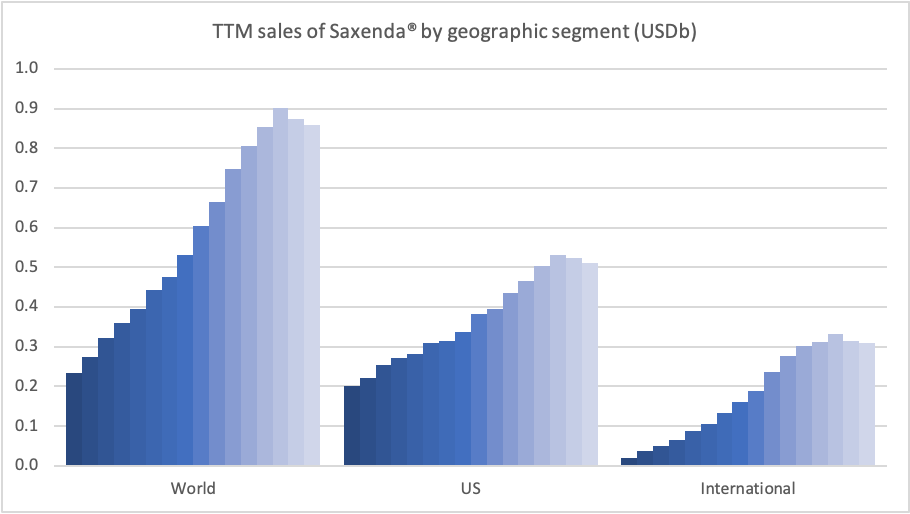 A decision on injected semaglutide for obesity is expected in Q4 or Q1. Getting oral semaglutide approved for obesity would be the next logical step. Eli Lilly is expecting their phase 3 primary endpoint results on Tirzepatide for obesity in June 2022.