Amazon issued a press release on their third quarter results after the market closed.
Revenue increased by 24% to $70B, but operating income was down and margins for AWS and North America contracted.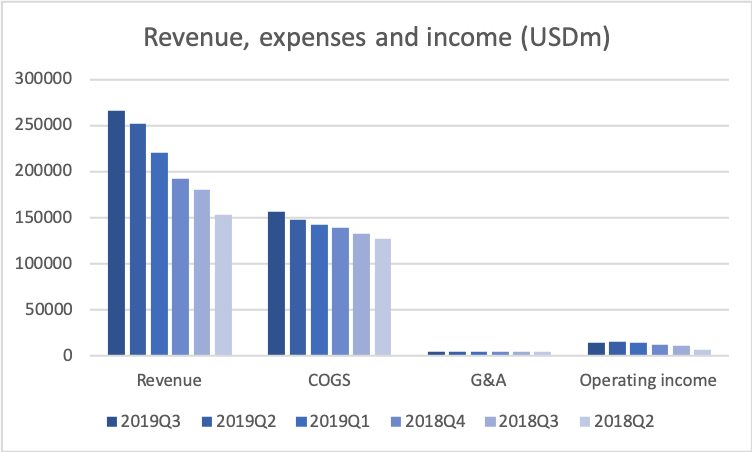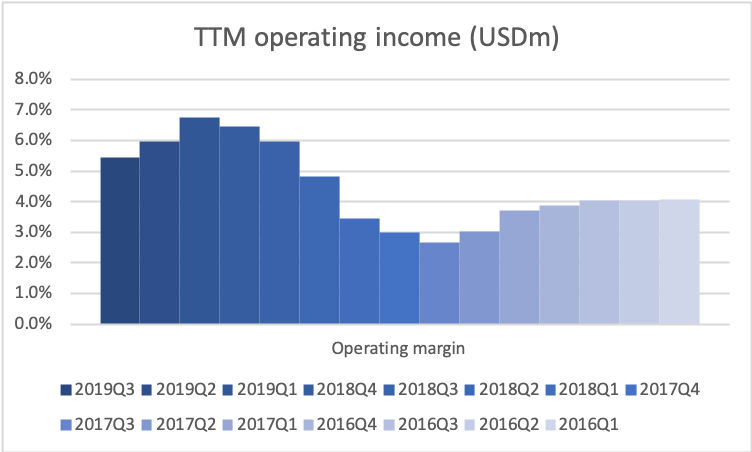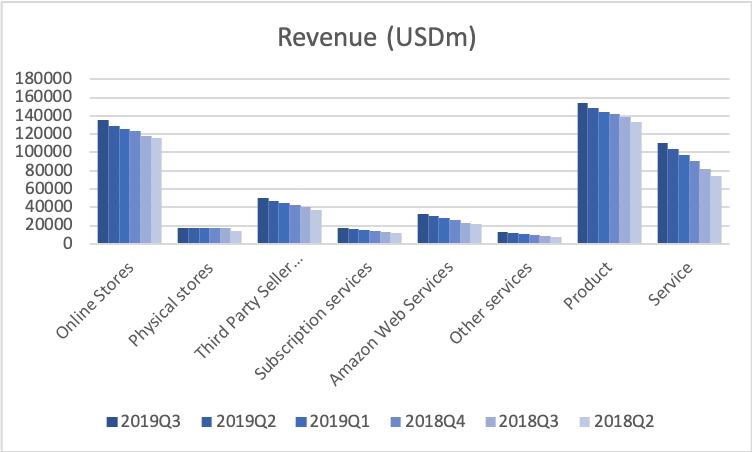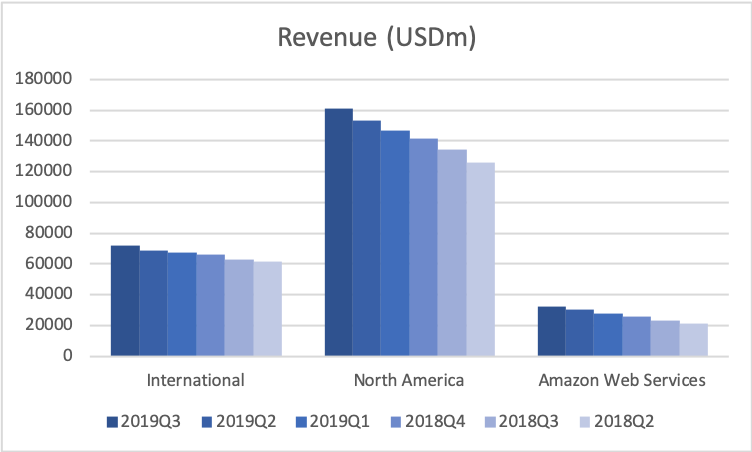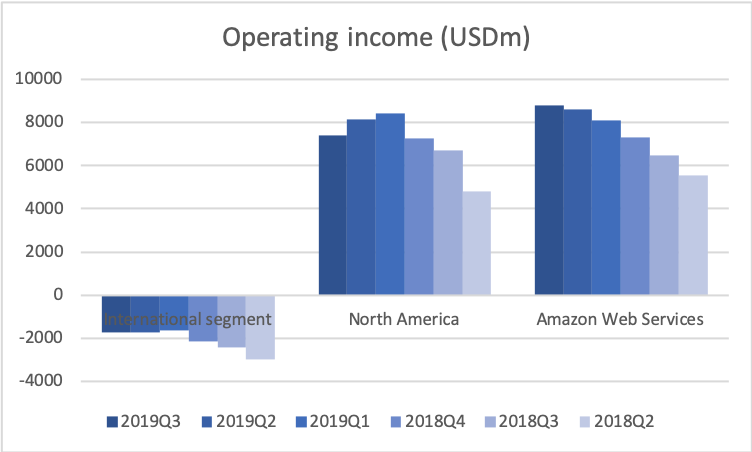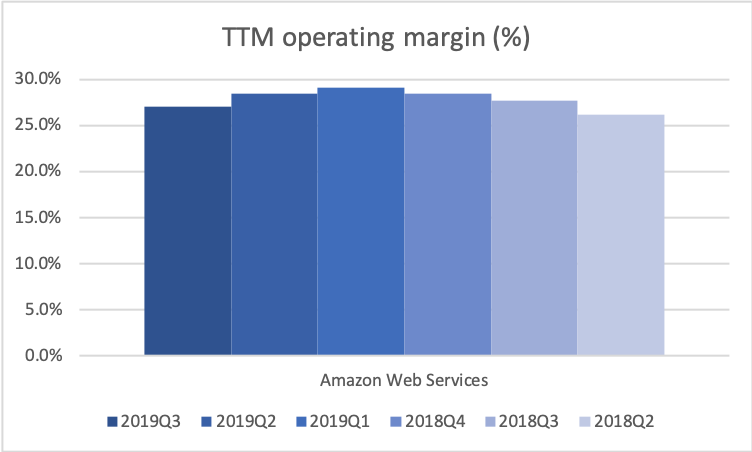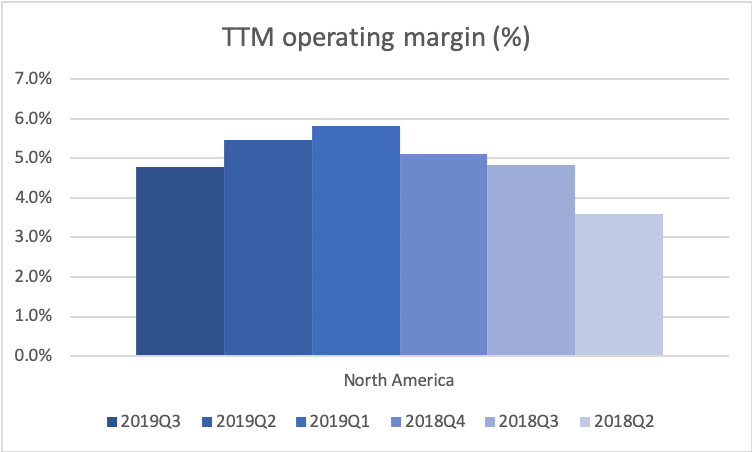 In terms of cloud Microsoft Azure grew 59% YoY in the previous quarter. Microsoft is definitely catching up, and there might be a kink in the armour of Amazon.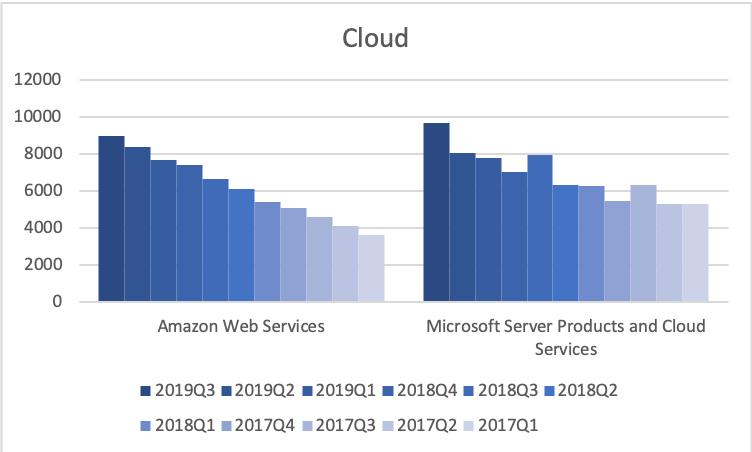 Media coverage
Reuters – Amazon's gloomy holiday forecast misses estimates, shares fall 7%
Bloomberg – Amazon's One Sure Thing Starts to Look Shaky
Forbes – Why Amazon's Costly One-Day Shipping Bet May Pay Big Dividends
New York Times – Amazon's Profit Falls Sharply as Company Buys Growth
CNBC – Amazon clobbered after a miss on the bottom line and soft guidance
CNBC – Amazon's cloud business reports 35% growth in the third quarter, trailing estimates
14Oct Morningstar – How Do You Value Amazon Heading Into 2020?