BorgWarner ($BWA) is to acquire Delphi Technologies ($DLPH) to strengthen its propulsion systems leadership.
The all-stock transaction happens at a time, when both companies are trading at low multiples. $DLPH is up ~60%, whereas $BWA is down ~7%.
Below is a summary of the segments of the two S&P500 companies and some of the powertrain manufacturers of the auto parts industry.
Aptiv ($APTV) spun off their Powertrain Systems segment into Delphi Technologies ($DLPH) in 2017. Tenneco ($TEN) acquired Federal-Mogul ($FDML) in 2018.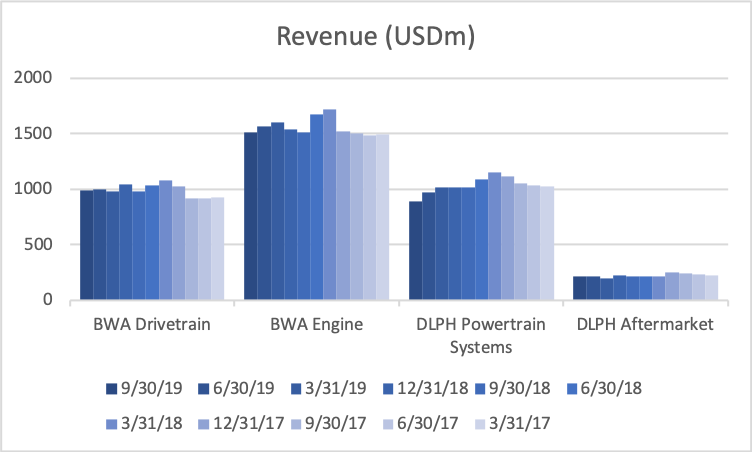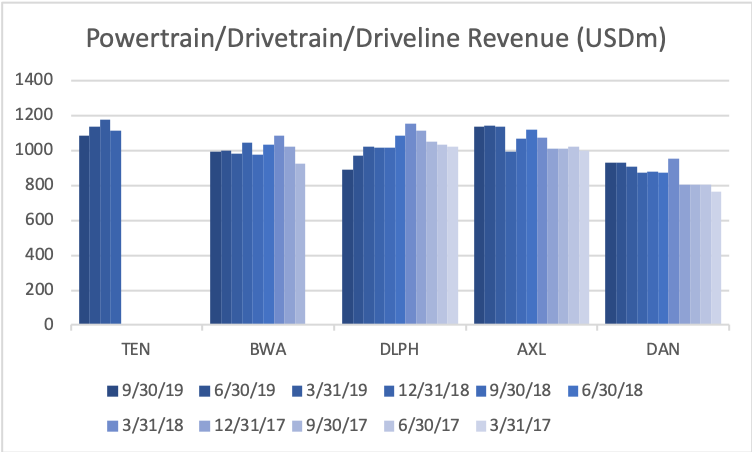 Reuters – BorgWarner to buy Delphi Technologies in $3.3 billion auto parts deal
Bloomberg – BorgWarner to Buy Delphi for $1.5 Billion in Auto-Parts Deal
Bloomberg 2020-01-28 – BorgWarner Is in Talks to Acquire Delphi