Bank OZK [$OZK] issued a press release after the closing bell on its quarterly results accompanied by the following comment from the CEO George Gleason.
"We are very pleased to have once again delivered financial metrics among the best in the industry for the quarter just ended. We continue to maintain our focus on our strong credit culture and consistent discipline, which are paramount in this interest rate and competitive environment. Our excellent team of bankers have us well positioned for continued success as we remain focused on delivering long-term value for our shareholders."
Total interest income was down QoQ, which is unusual for Bank OZK. As a consequence the net interest income before provision for loan losses was also down QoQ and YoY.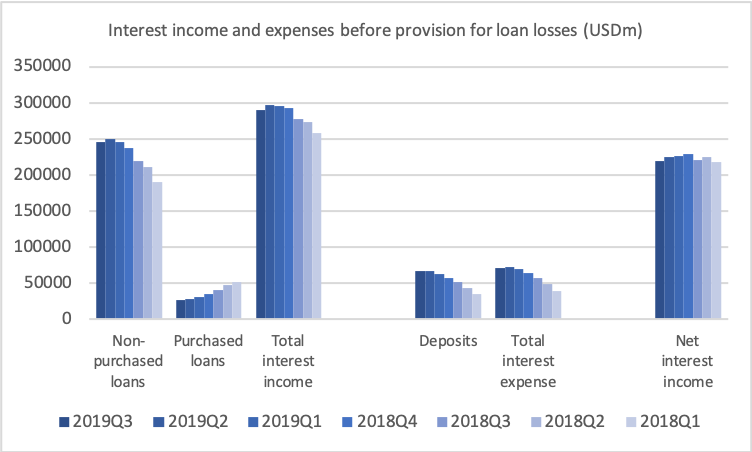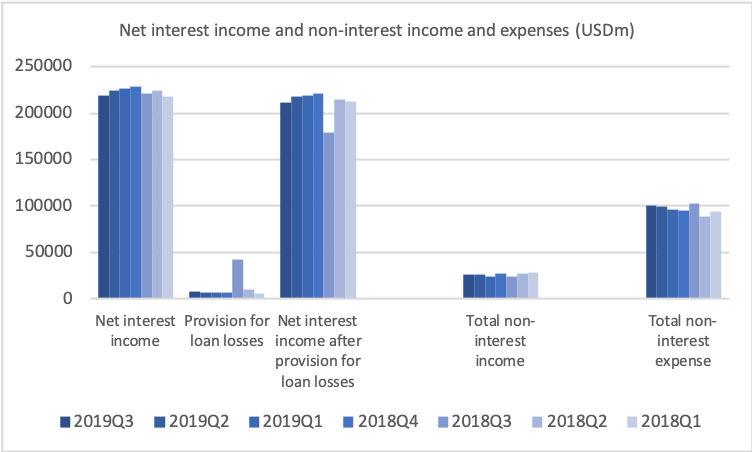 The stock price traded lower in the after hours. Is it then time to sell Bank OZK given the recent small kinks in the armour such as the provision for loan losses in the third quarter of 2018 and the reduced net interest income in the current third quarter of 2019? Probably not.
The bank is a dwarf in terms of assets compared to other regional banks that are members of the S&P500.
But the bank has some of the best metrics in terms of key metrics such as return on assets (ROA), return on equity (ROE) and net profit margin.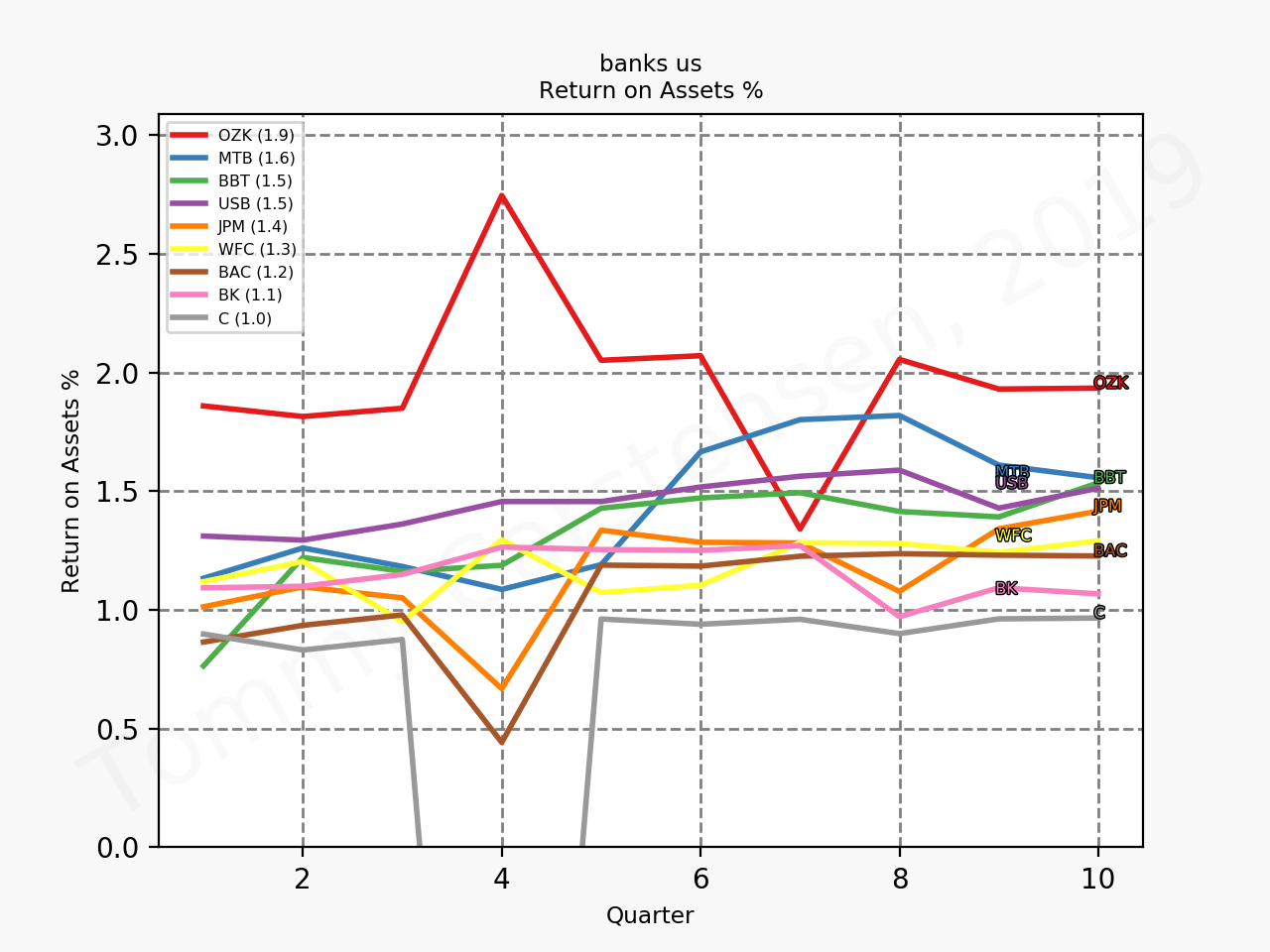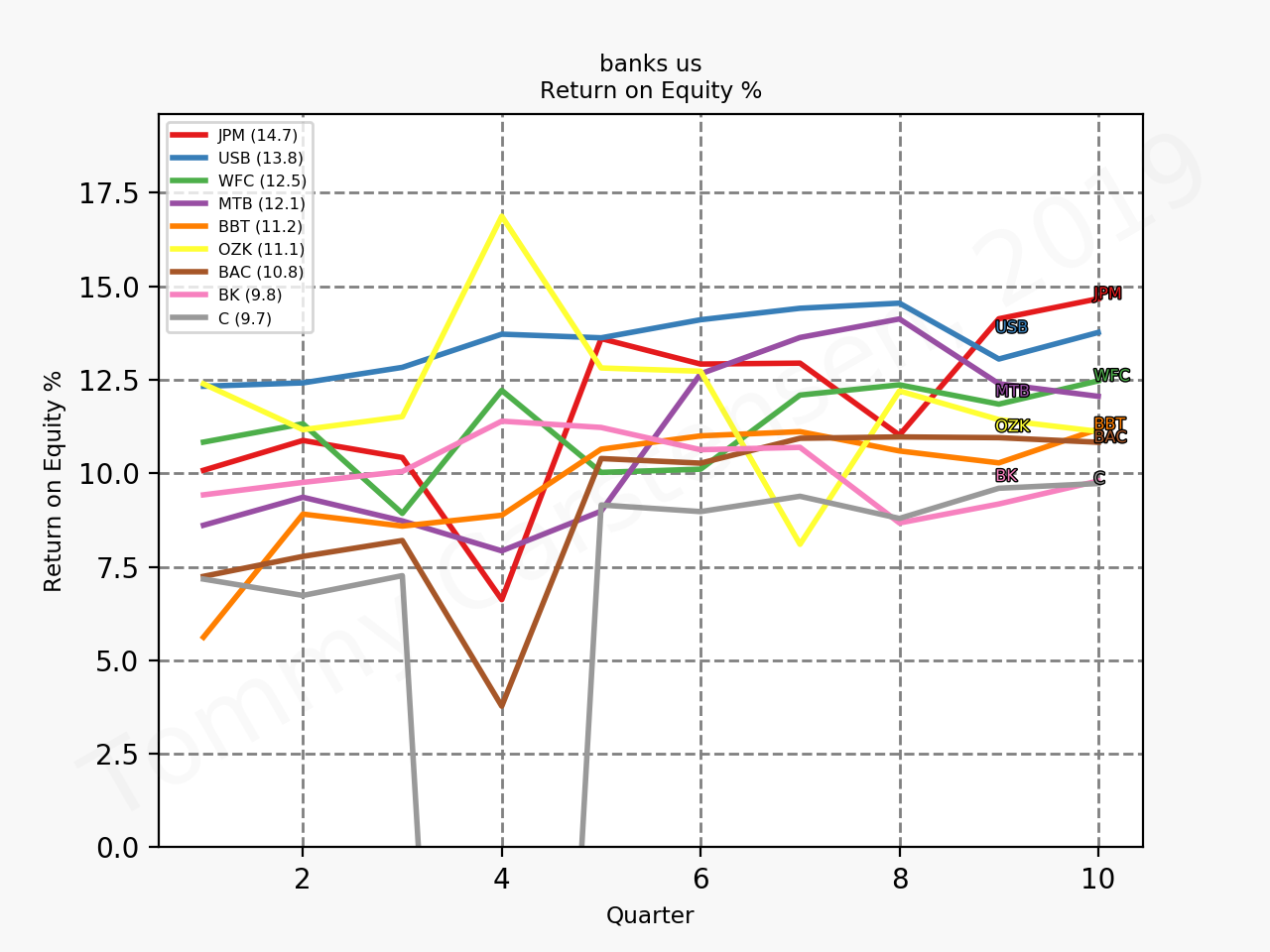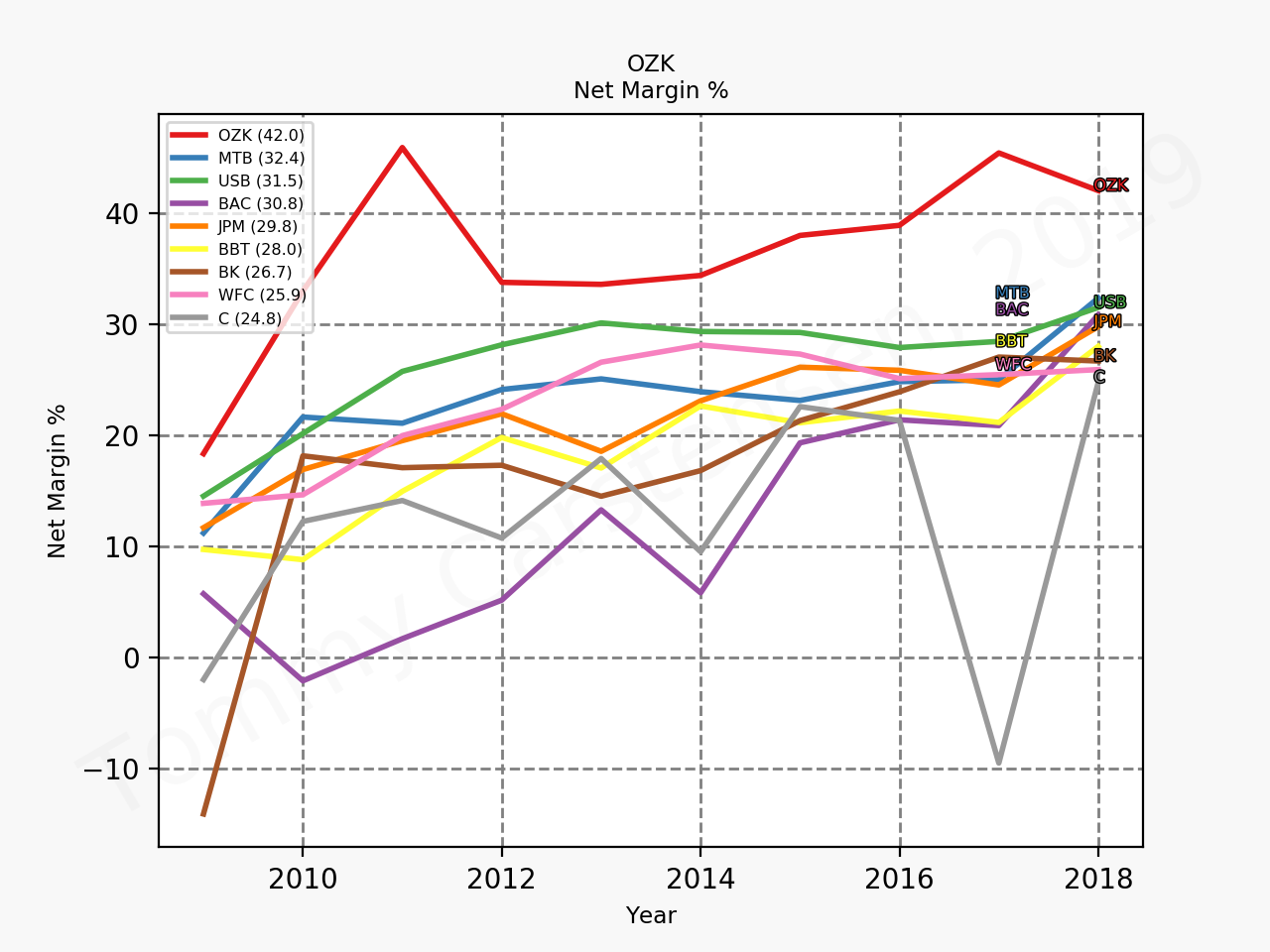 And the bank has in the past grown revenue at a faster pace than other banks.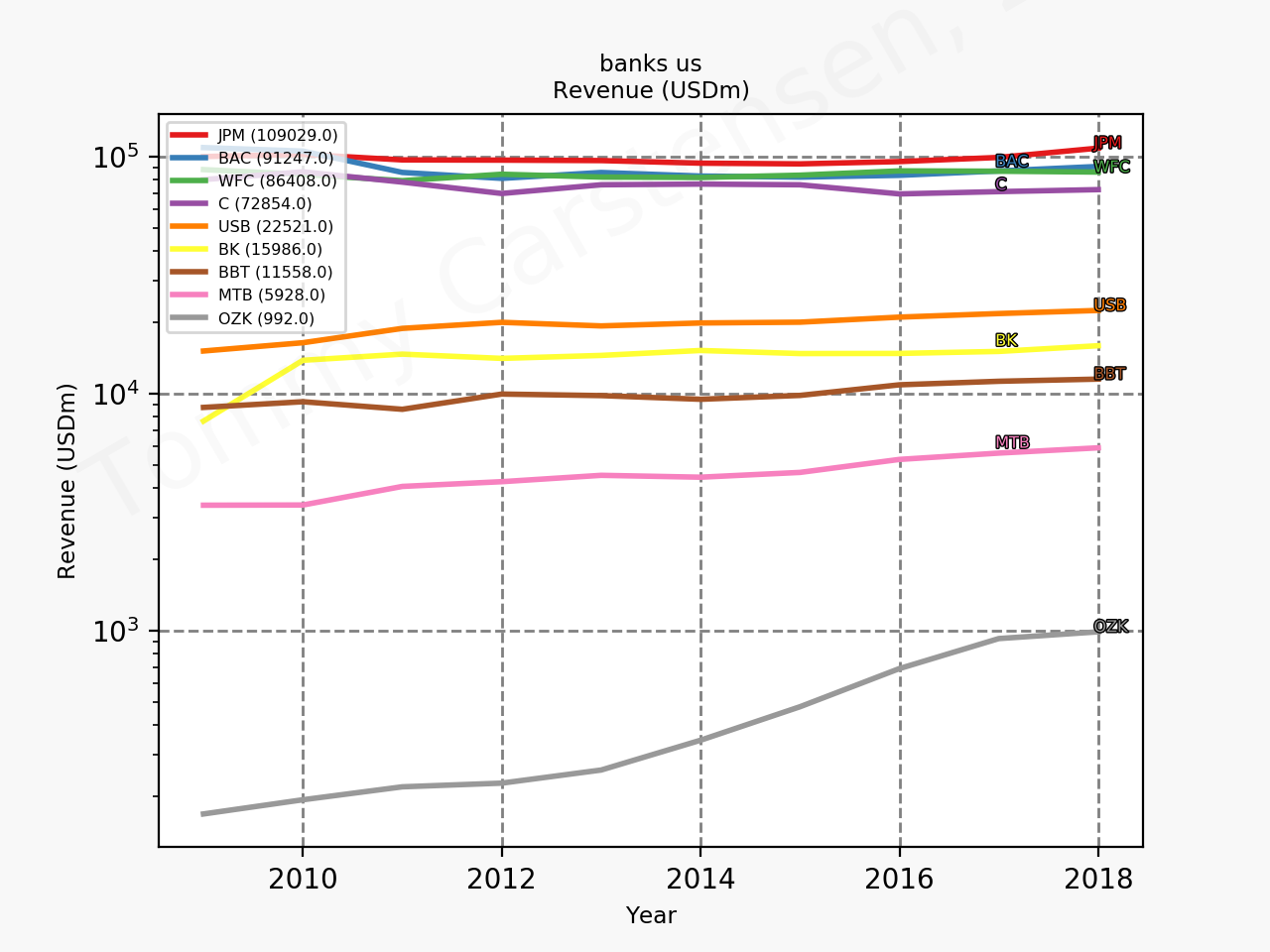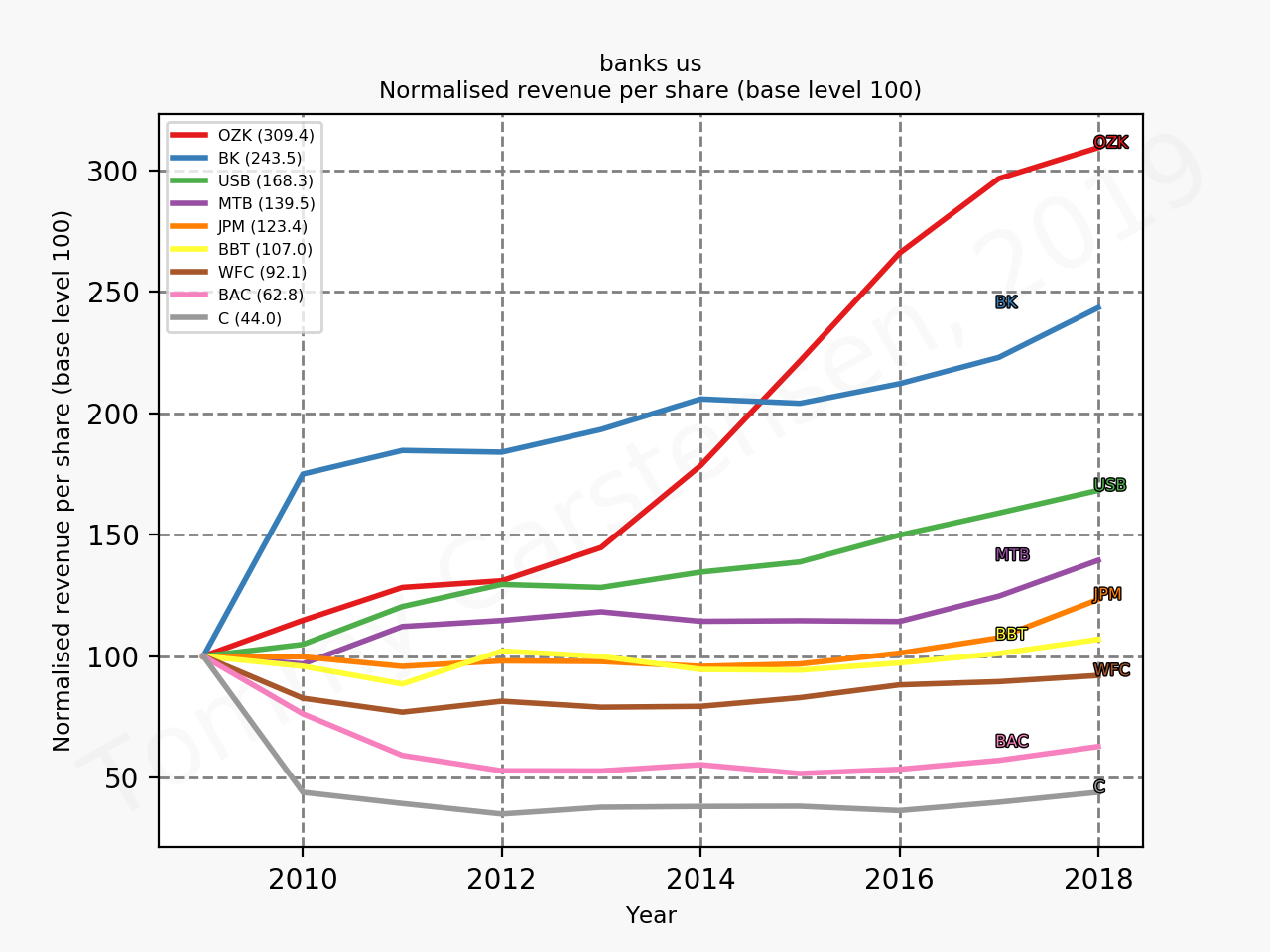 And the bank has one of the absolutely lowest efficiency ratios in the industry.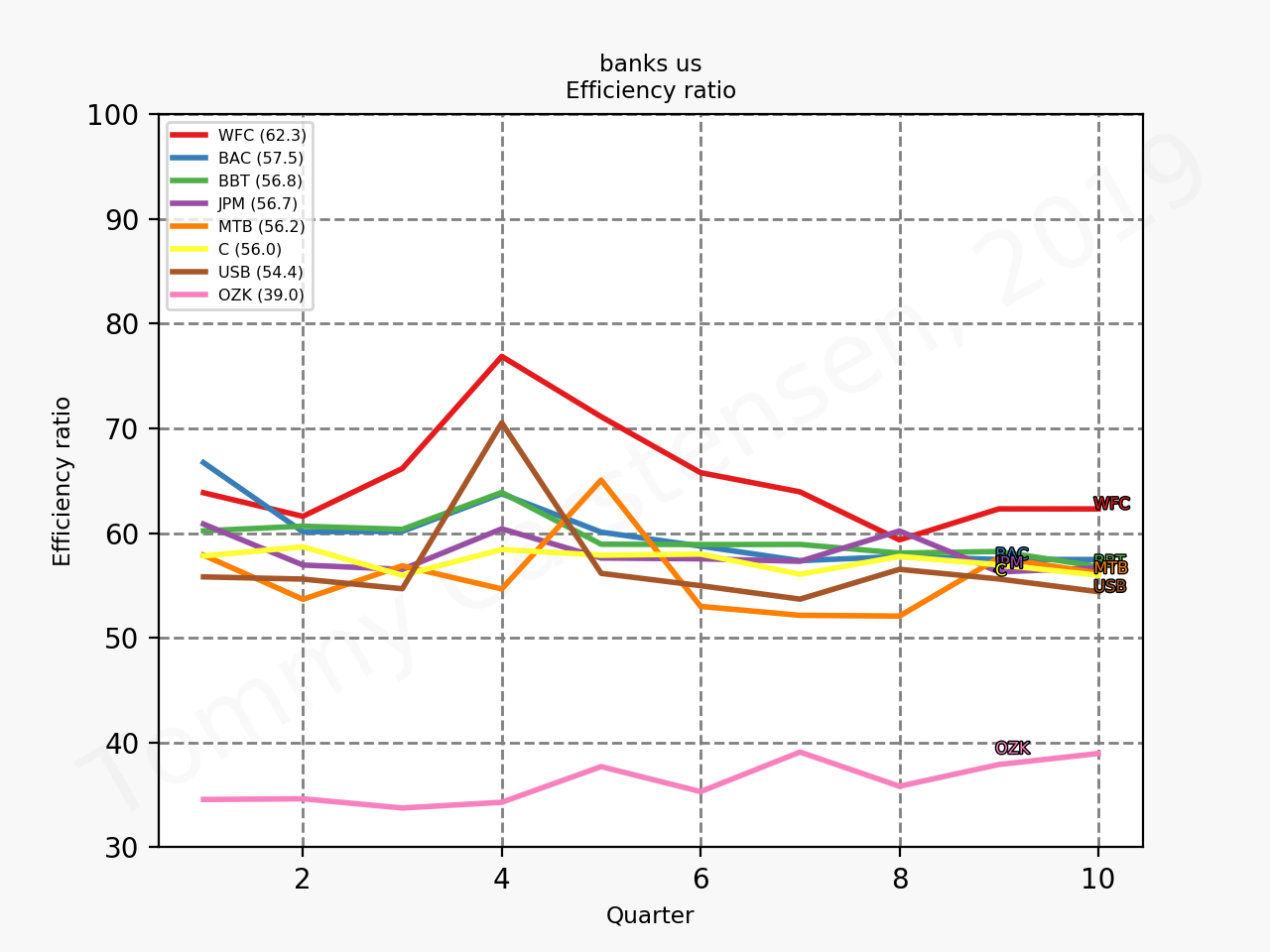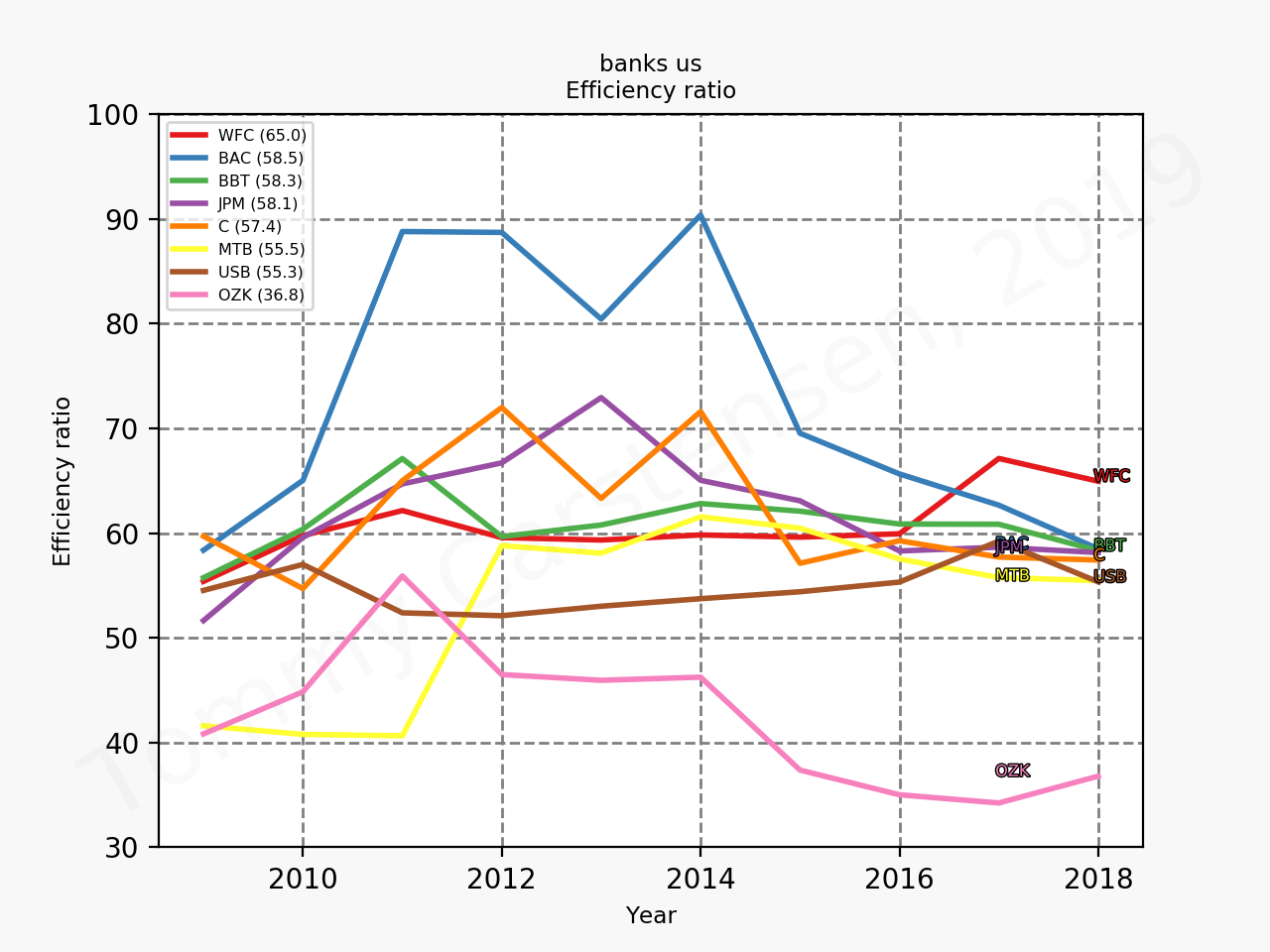 On the other hand the bank dilutes shareholders and it might be advisable, if the bank gradually shifts the free cash flow to buybacks instead of repeatedly hiking the dividend every quarter and by ever greater increments.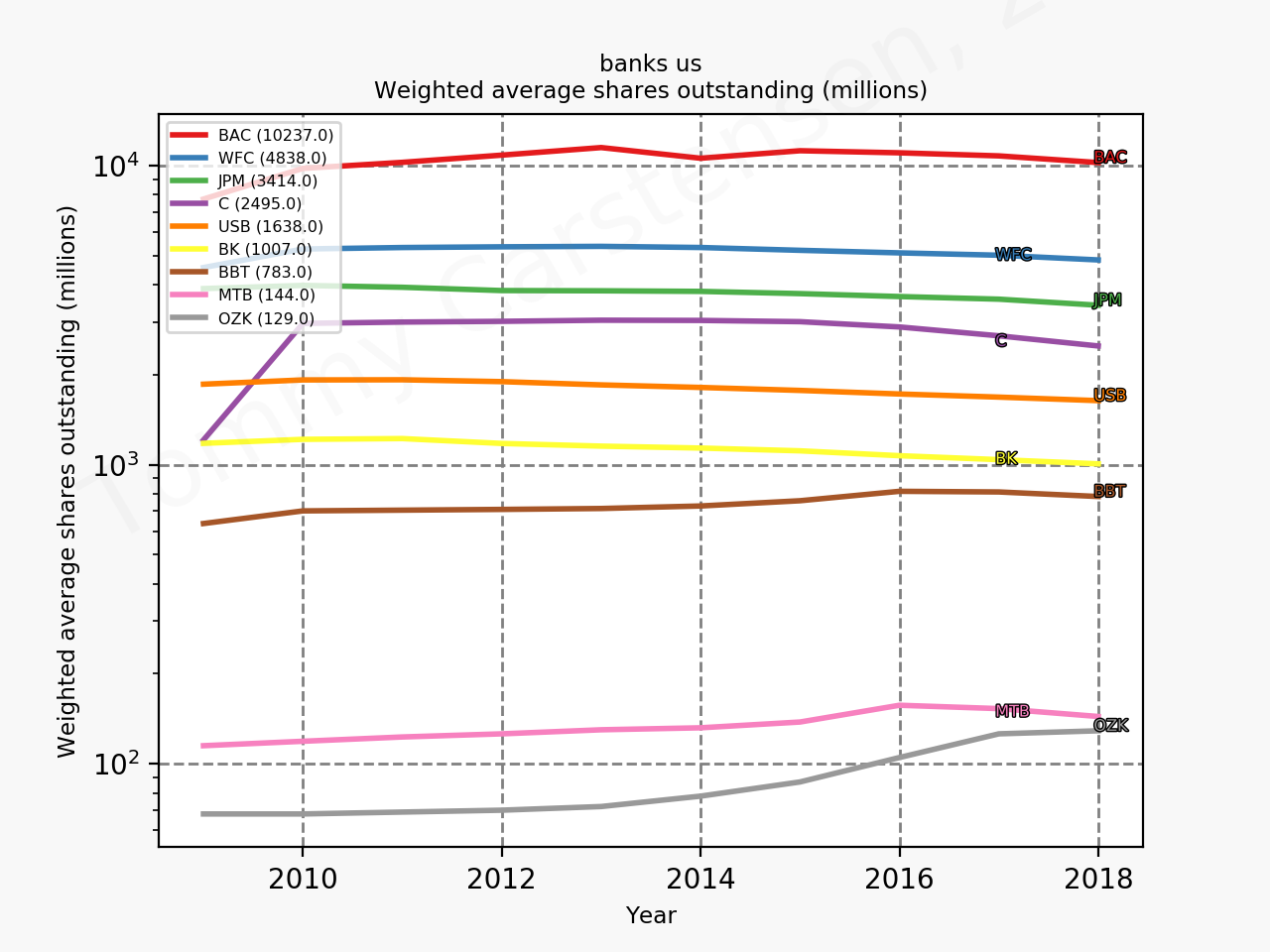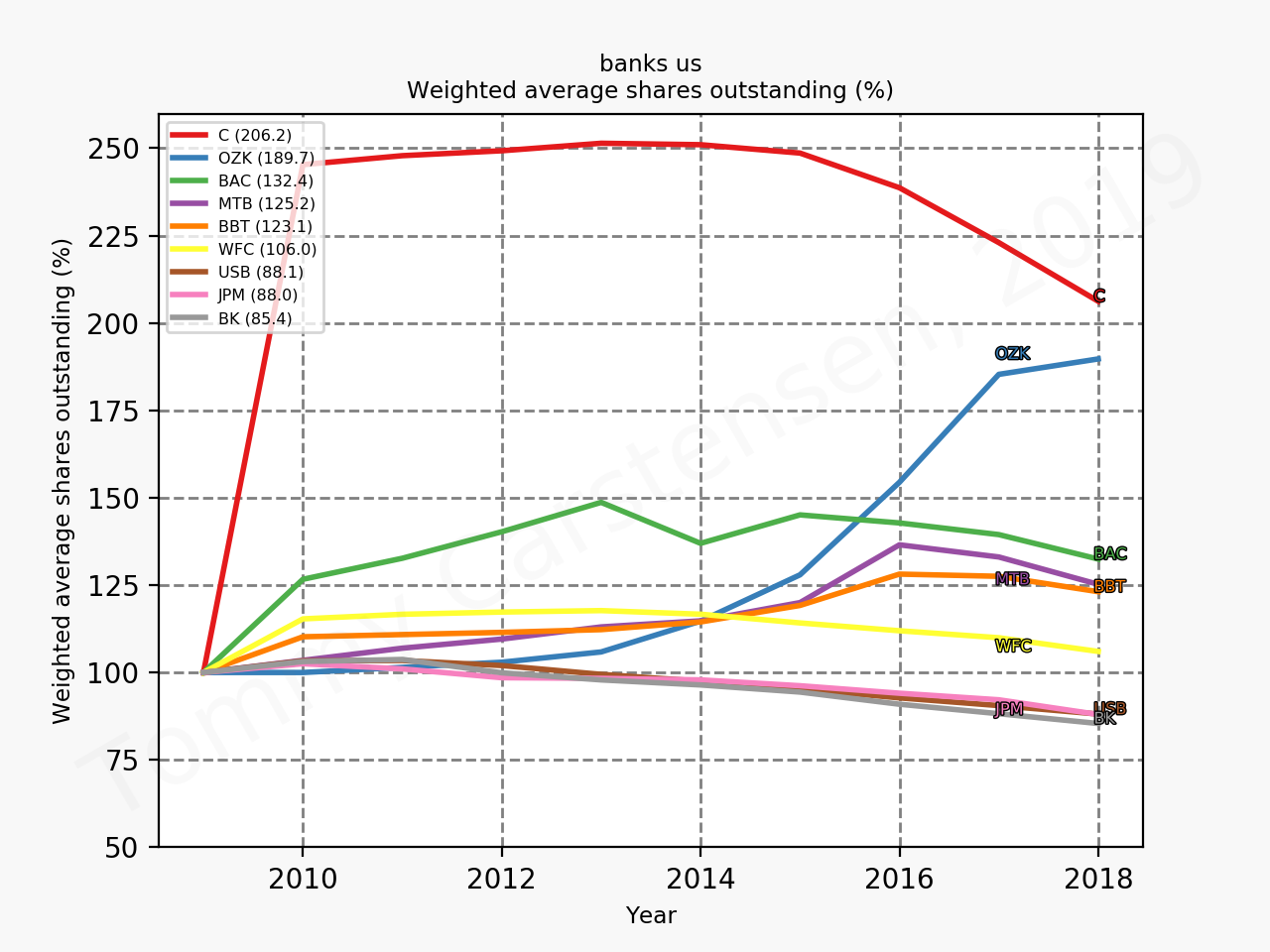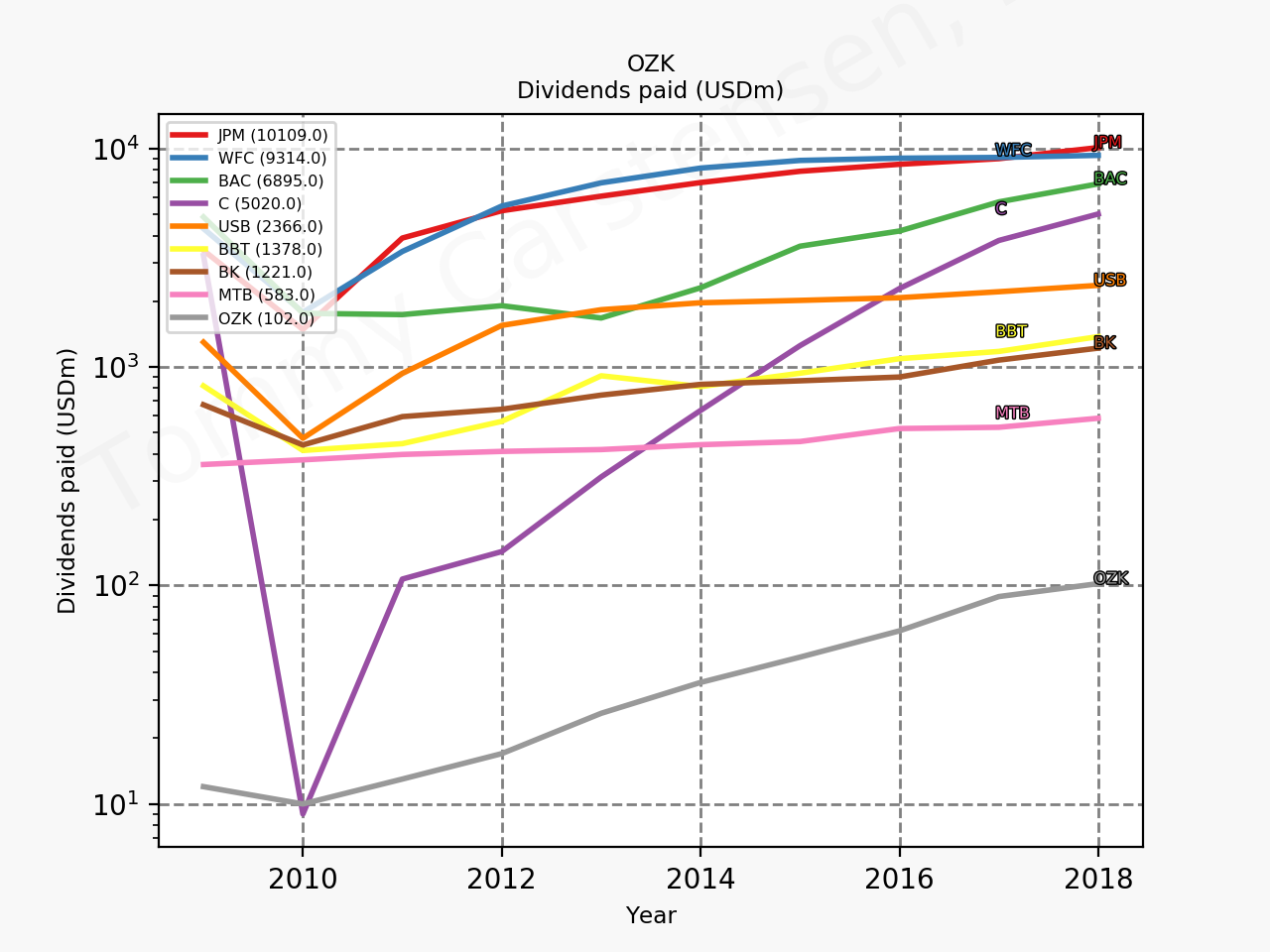 All taken together it's still one of the best banks out there and it's currently trading at a discount in terms of for example the price-to-earnings (P/E) multiple.