Netflix issued a press release on its quarterly results after the closing bell.
In Q3, we grew to $5.2 billion in revenue, up 31% over the prior year, and operating income doubled to$1.0 billion. Paid net adds totaled 6.8m compared to our 7.0m forecast and prior year Q3 of 6.1m. As we've improved the variety, diversity and quality of our content slate, member engagement has grown, revenue has increased, and we're able to further fund our content investment.
Financials
The number of memberships keeps increasing.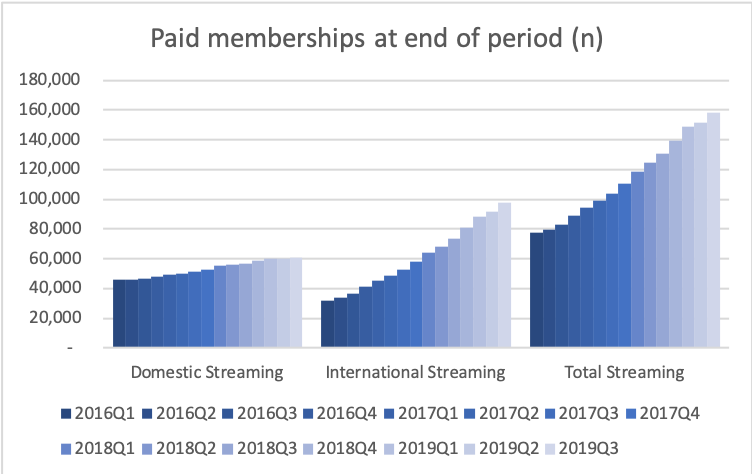 But the net addition of paid memberships is leveling off and so are the number of free trials.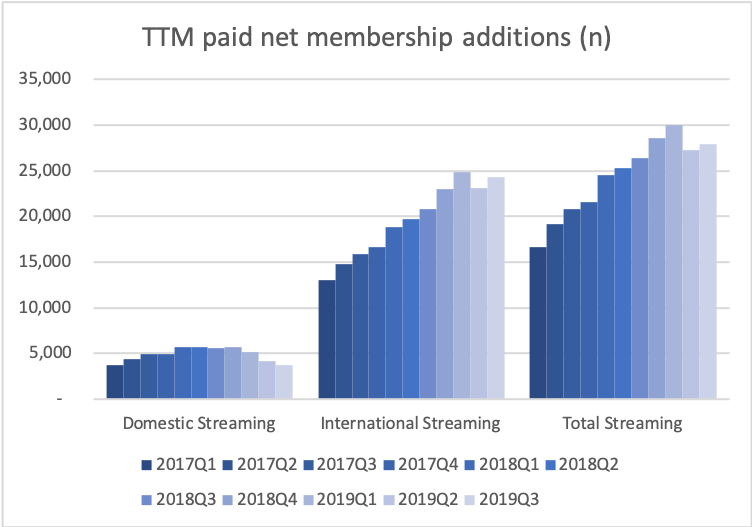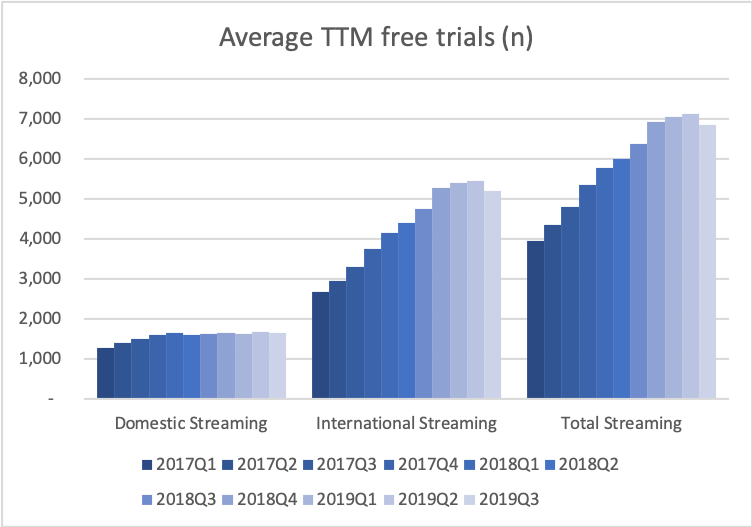 Revenue has grown faster than the number of memberships, because the revenue per membership continues to go up for especially domestic streaming.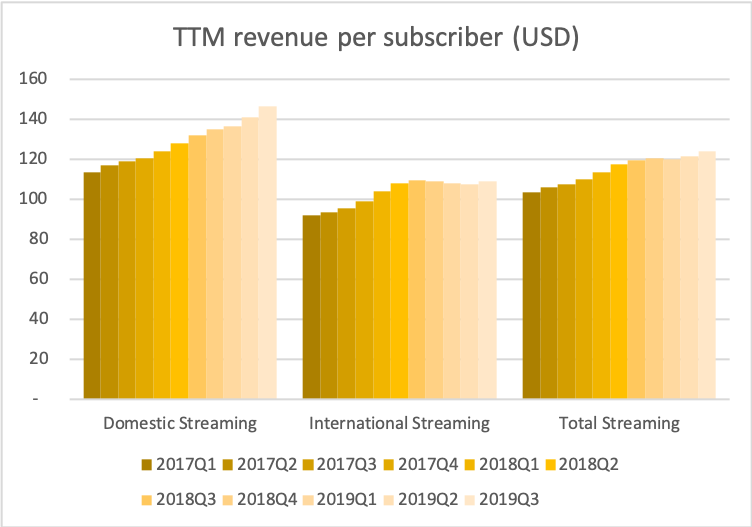 Profits are further boosted by the fact, that marketing expenses have mostly stayed flat. This has sent profit margins to all time highs.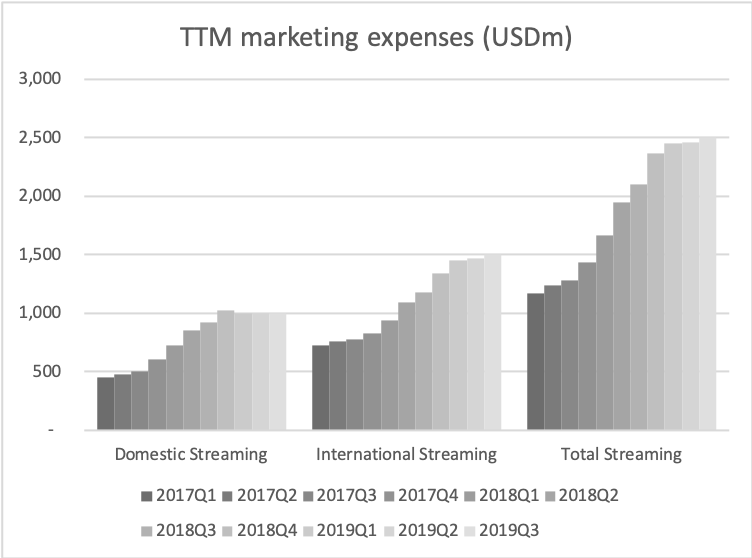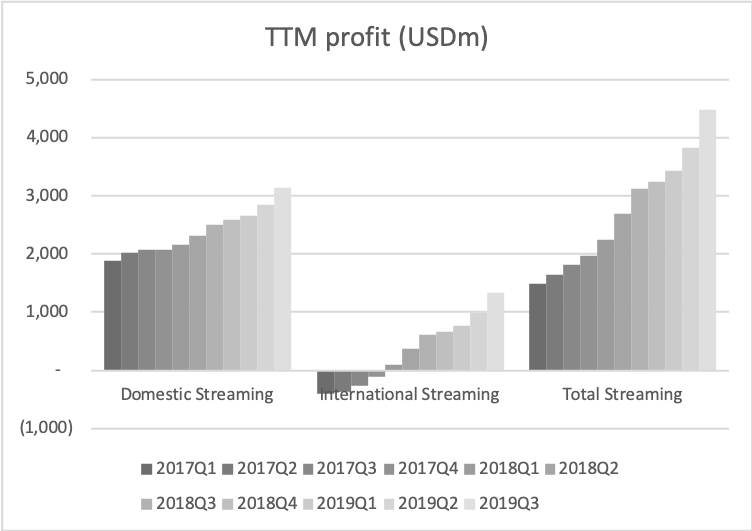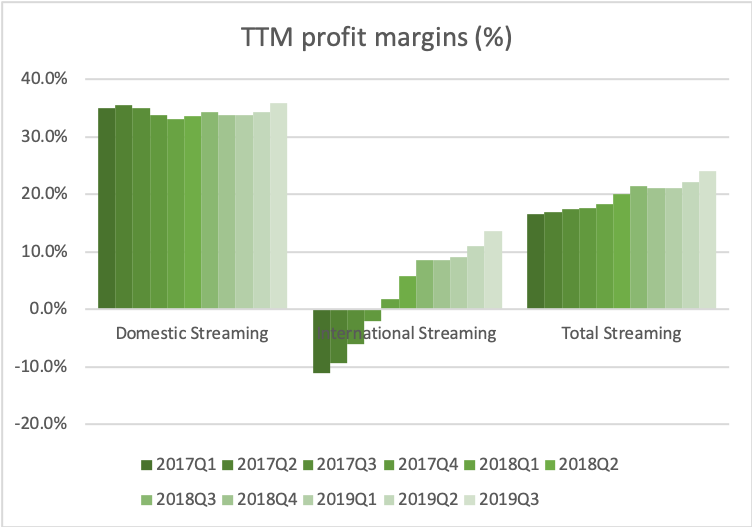 Valuation
The share price of Netflix has had an incredible 10 year stint. As has the revenue and profits. But the share price might possibly have gotten ahead of itself. The multiples are not low and the stock still appears grossly overpriced in absolute and relative terms.
Media coverage
Reuters – Netflix shares jump as subscribers grow ahead of Disney, Apple attack
Bloomberg – Netflix Restores Faith Just Ahead of Offensive by Disney, Apple
Bloomberg – Netflix Approaches Critical Test of Its Viability
New York Times – 'Stranger Things' Helps Netflix Increase Subscribers
CNBC – Netflix to competition: Welcome! Your success will be our success