Roche issued a press release on its nine month sales with the following headlines.
Group sales increase 10% at constant exchange rates and 9% in Swiss francs, due to new products
Pharmaceuticals Division sales up 12%, driven by high demand for recently launched medicines, mainly Ocrevus, Hemlibra, Tecentriq and Perjeta
Diagnostics Division sales grow 4%, primarily due to its immunodiagnostic testing portfolio
Outlook raised again: Roche now expects sales to grow in the high-single digit range, at constant exchange rates, for 2019
Growth at Roche has recently accelerated due to many new product launches in the pharmaceuticals division.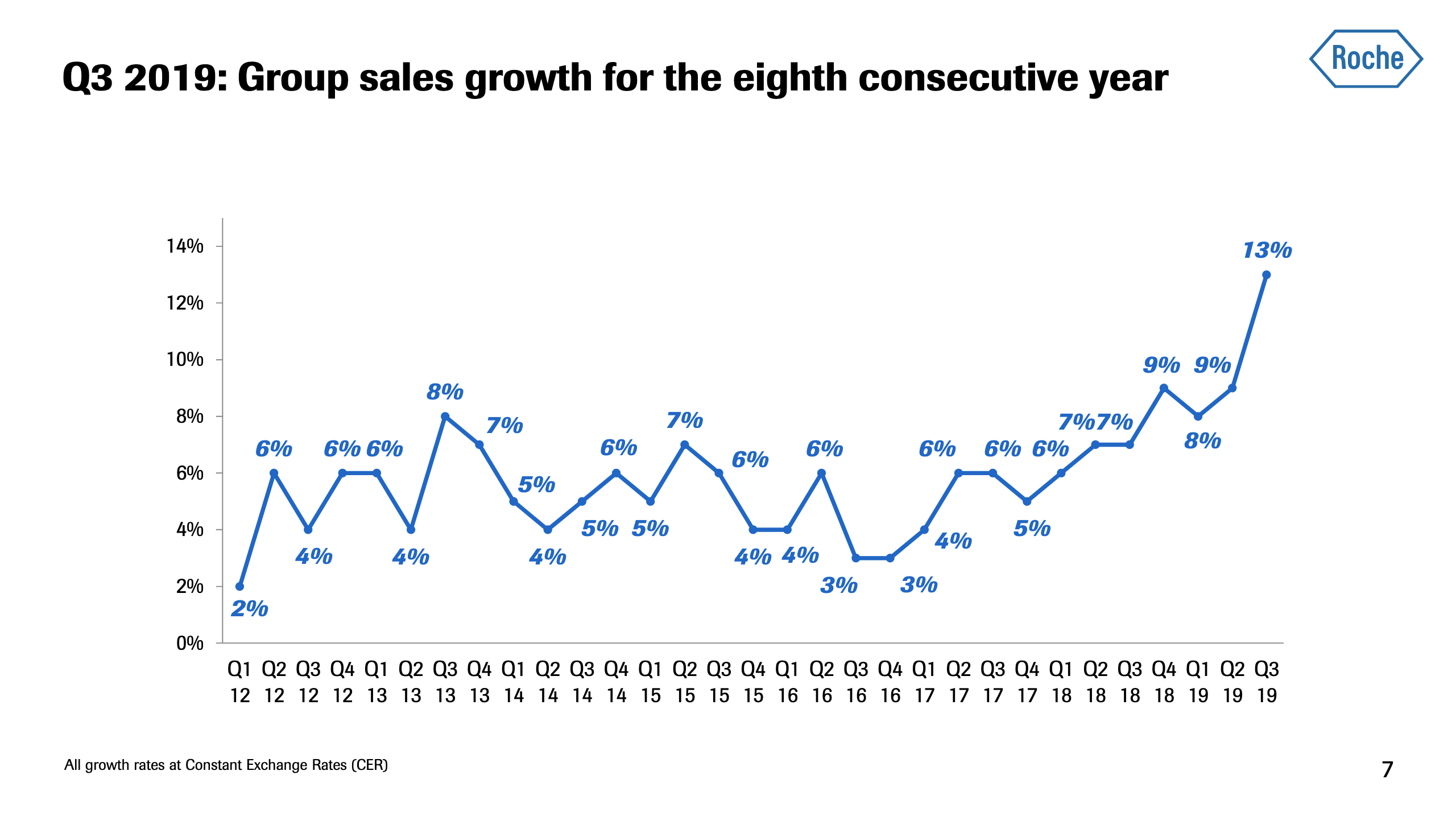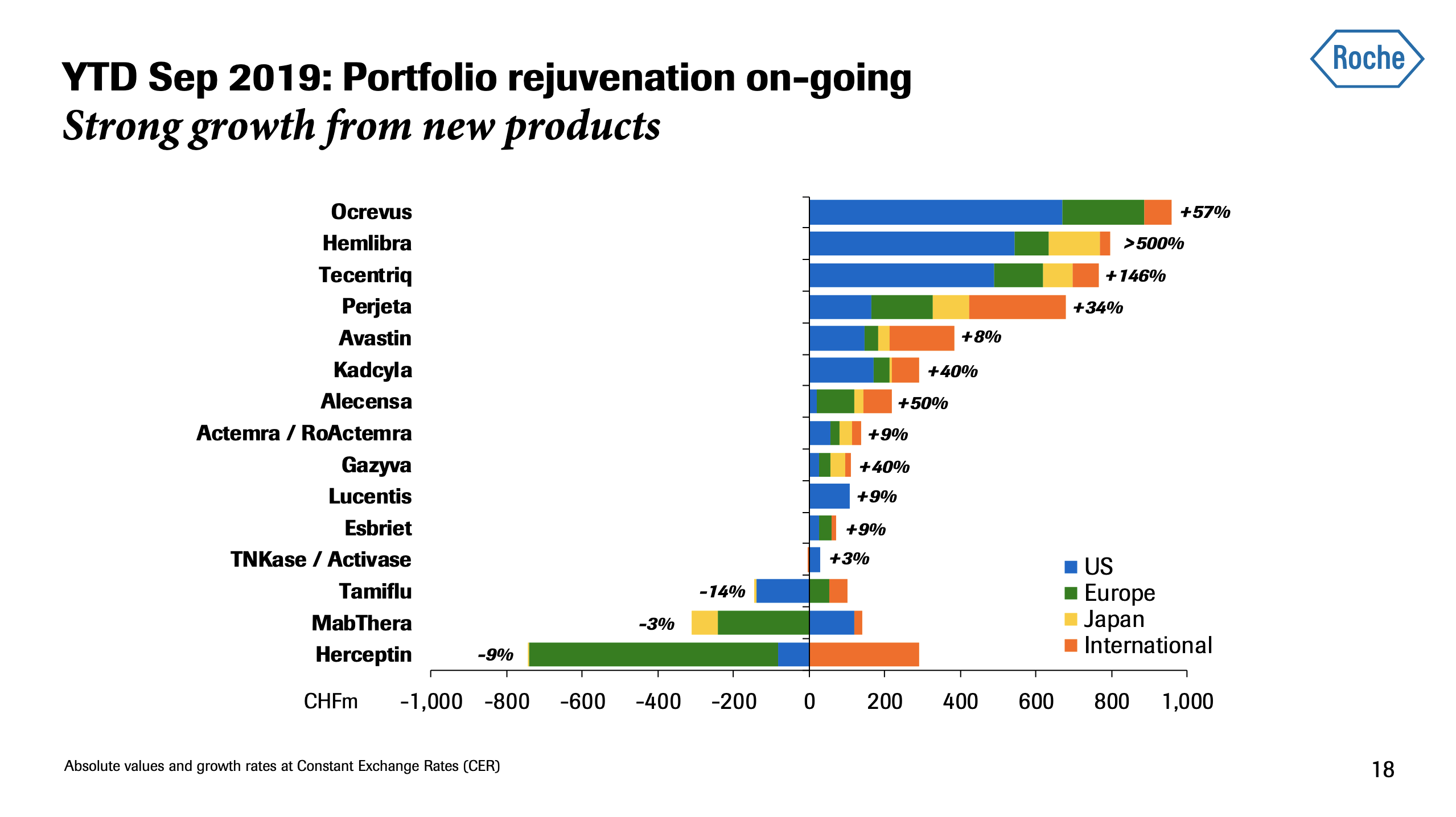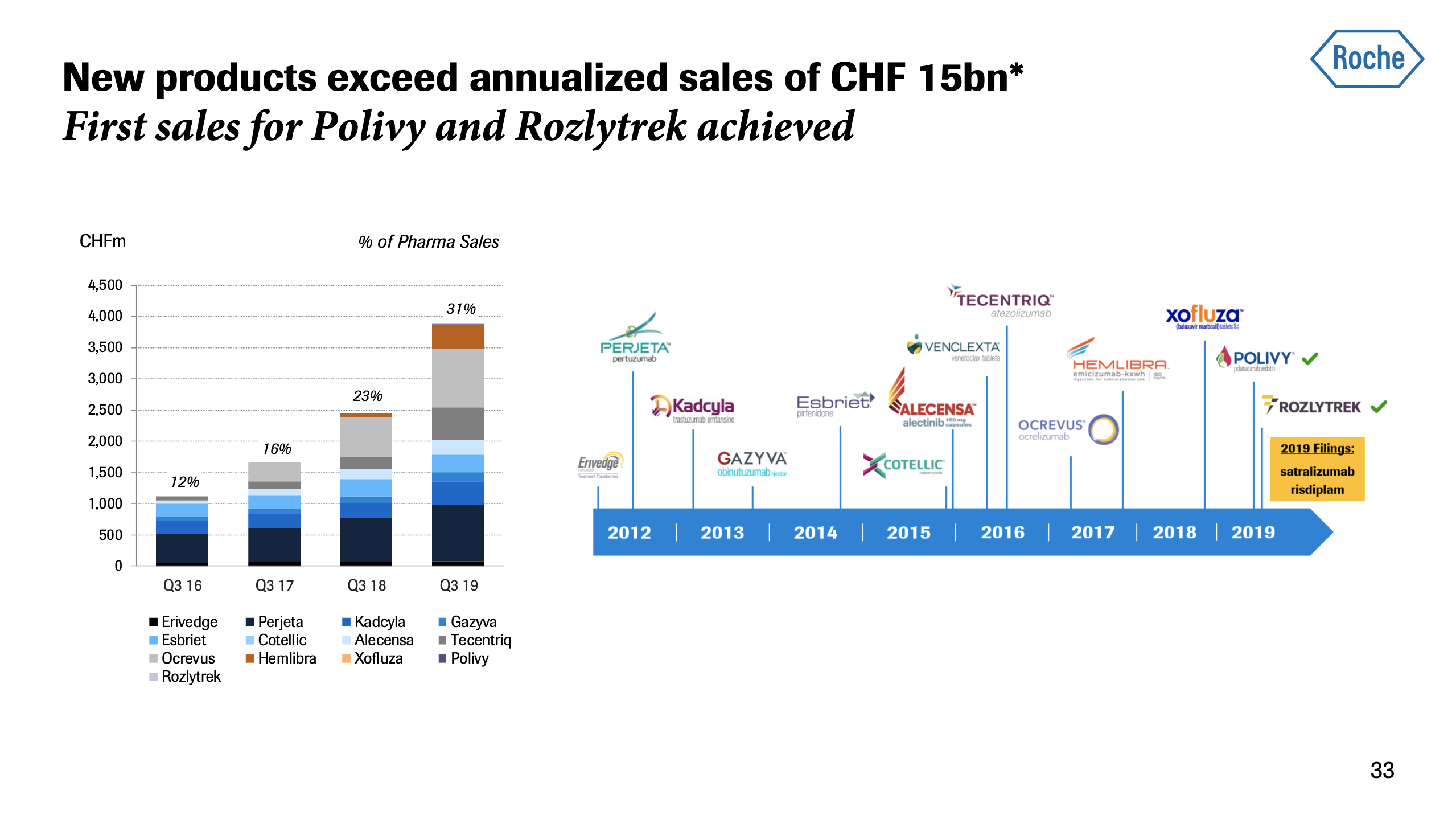 Valuation
Roche is the largest pharmaceutical company in Europe, whether measured by market capitalisation, revenue or operating income.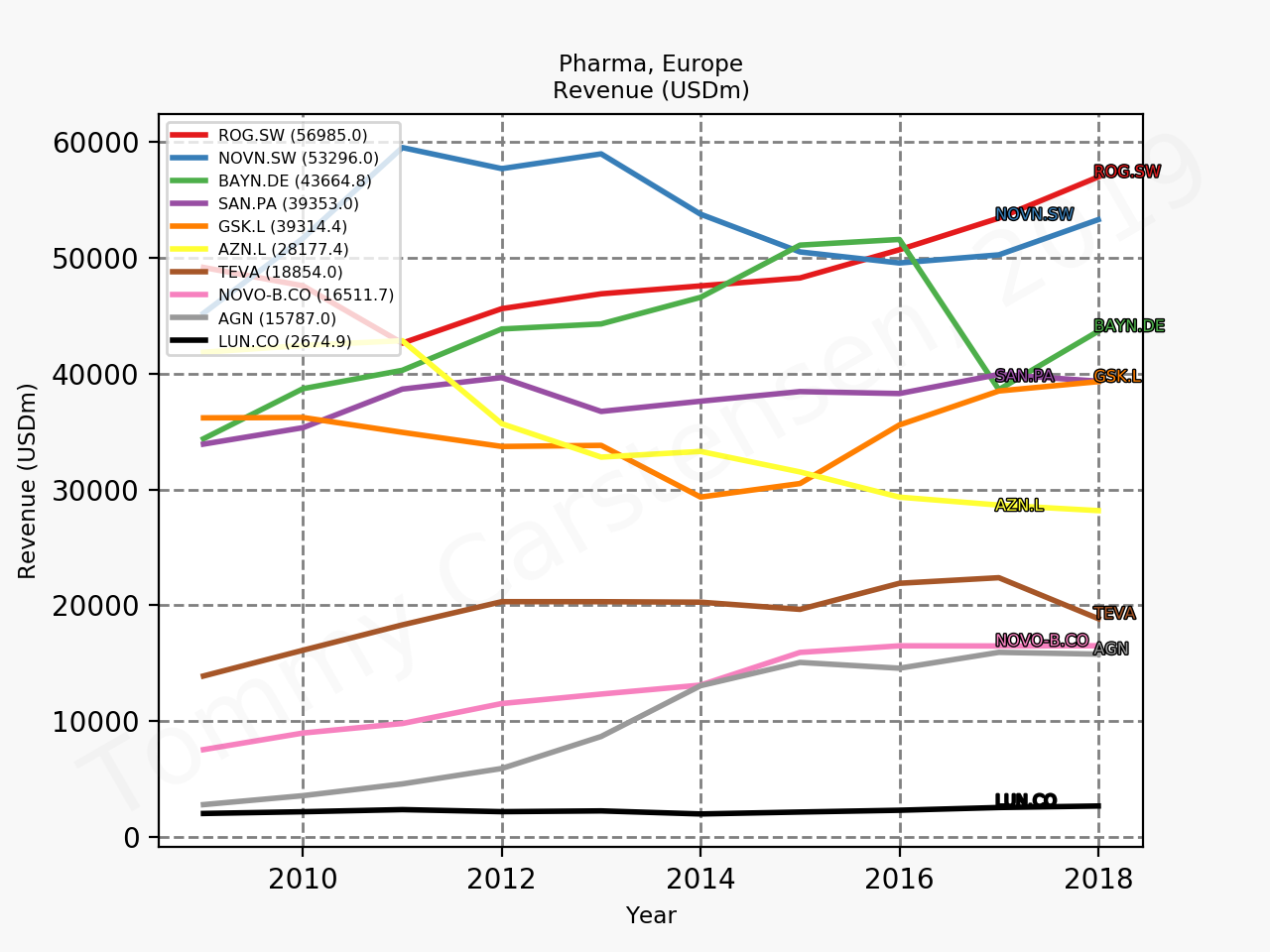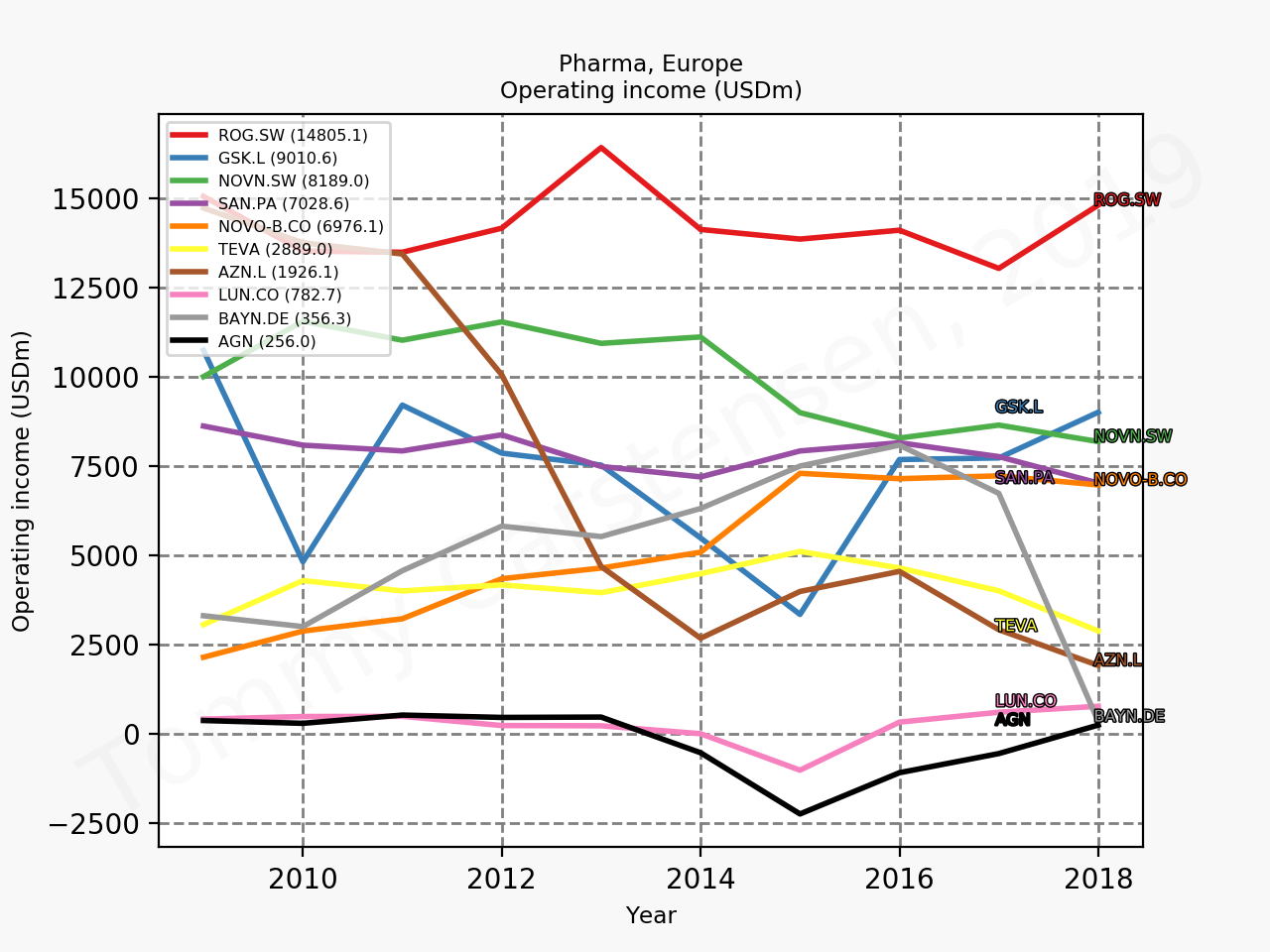 Roche has one of the best operating margins among the European pharmaceutical companies.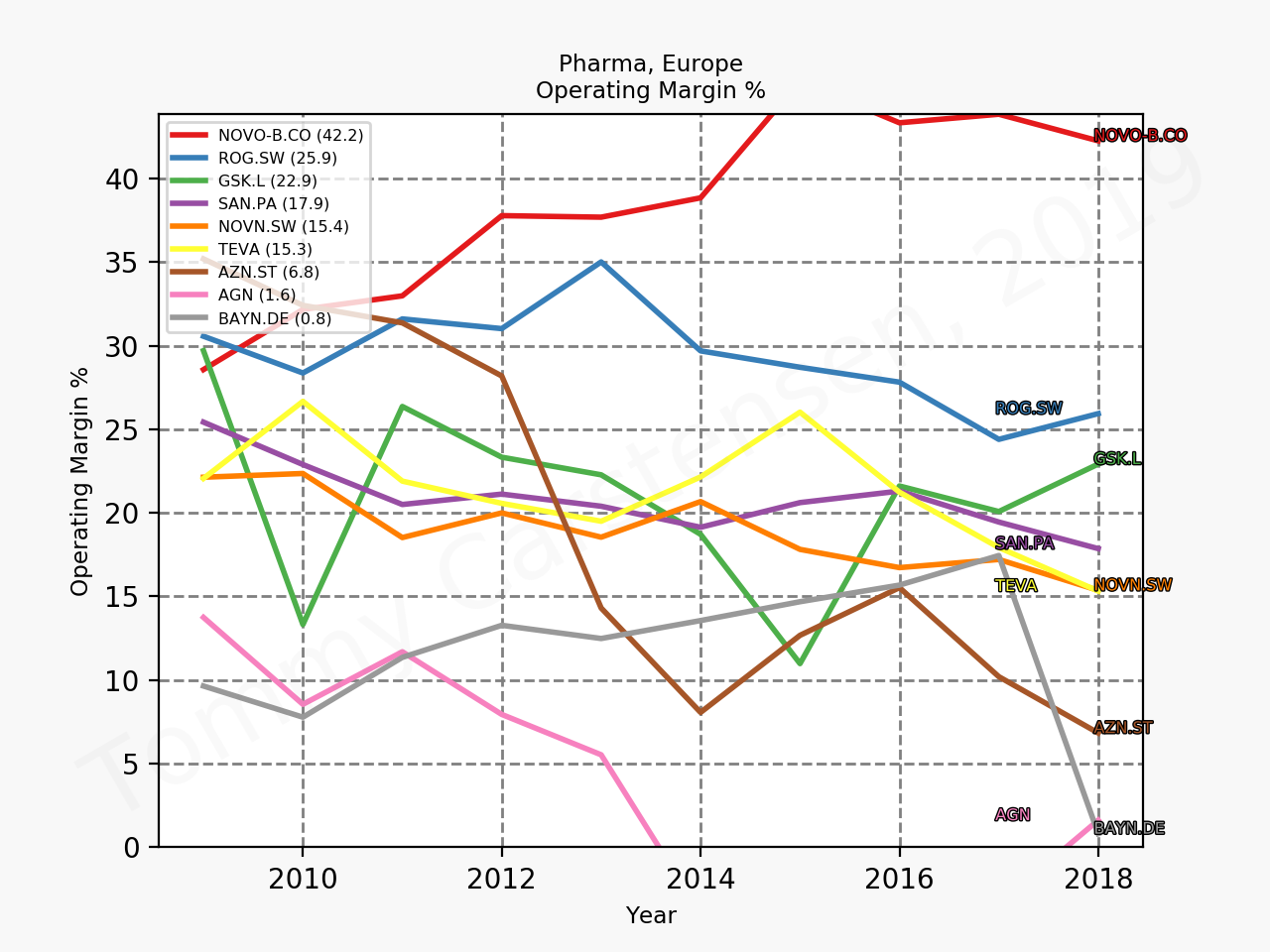 But yet it is trading at lower multiples than many of its peers despite having an impressive product portfolio and pipeline with lots of new molecular entities (NMEs) in it.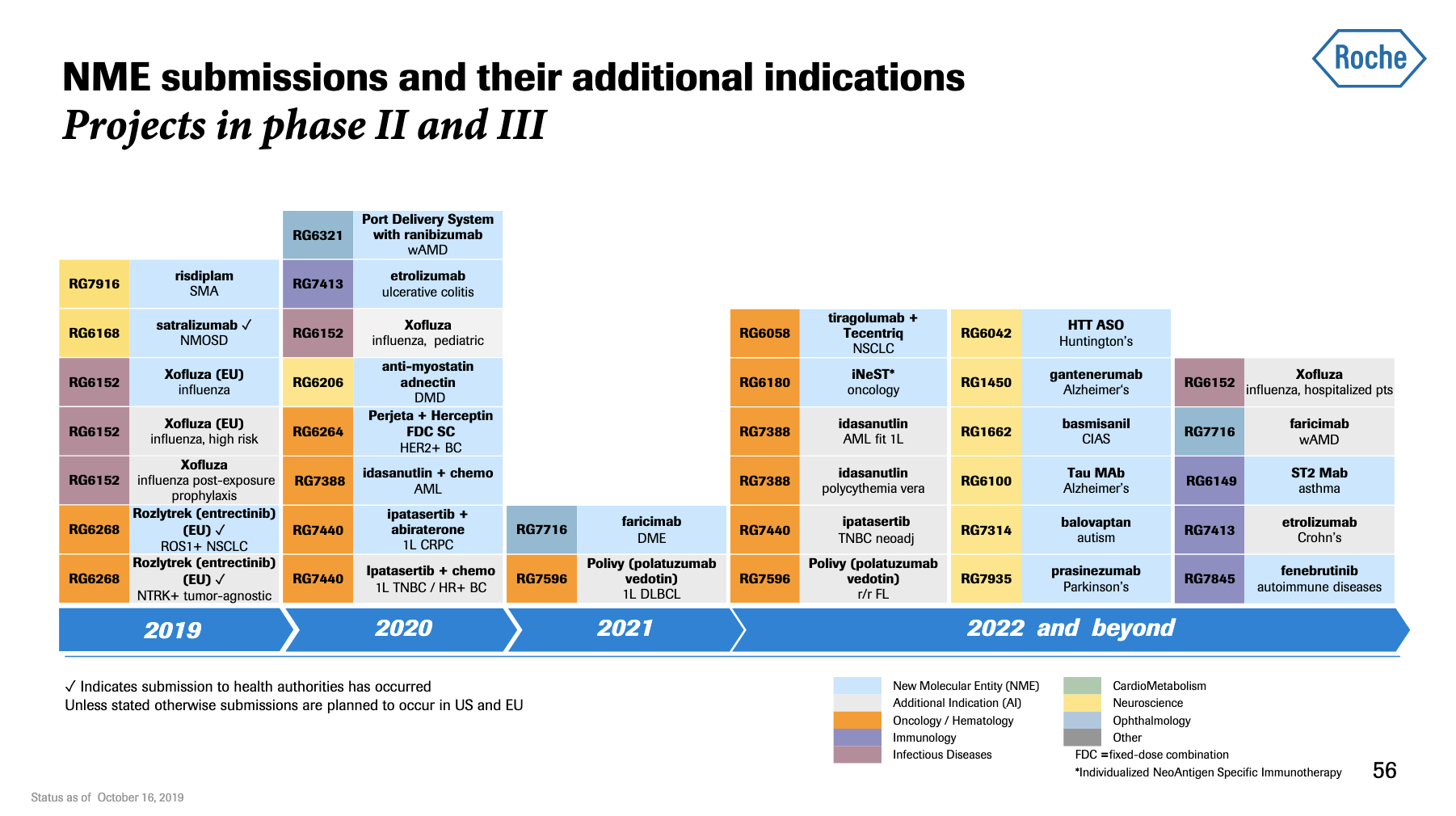 Roche appears attractively valued despite the launch of biosimilars by Amgen of Avastin® and Herceptin® due to the extensive pipeline; for example risdiplam and satralizumab. It is also worth noting that all of the ten best selling drugs are monoclonal antibodies (mABs), for which generic biosimilars are not easily introduced, which offers some moat.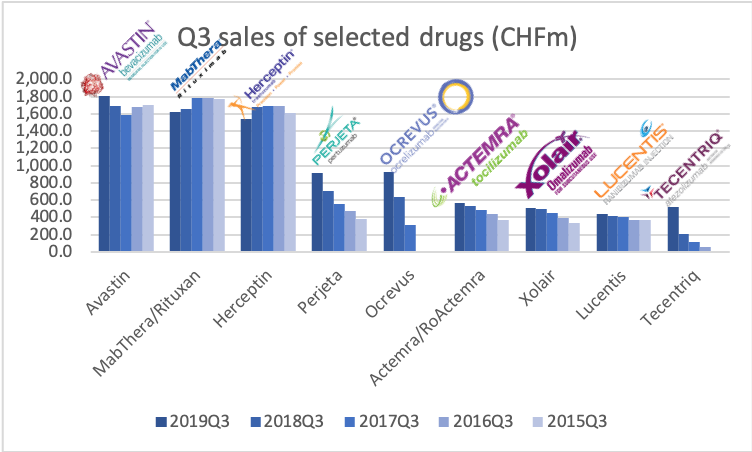 Media coverage
Reuters – Roche lifts 2019 sales view again as Chinese demand soars
Bloomberg – Roche Boosts Outlook for Third Time as New Drugs Surge