Johnson & Johnson [$JNJ] issued a press release before the market opened on its third quarter results with the following headlines:
Sales of $20.7 billion reflecting growth of 1.9%, operational growth of 3.2%* and adjusted operational growth of 5.2%*
EPS of $1.81 increased 25.7%; adjusted EPS of $2.12 increased 3.4%*
Company increasing Full Year Sales and EPS guidance due to strong performance

CEO Alex Gorsky issued the following statement:
"Our third-quarter results represent strong performance, driven by competitive underlying growth in Pharmaceuticals and Medical Devices, as well as continued optimization in our Consumer business. As we look ahead, we remain confident in the strength of our broad-based business model, which is fueled by our disciplined portfolio management, focus on transformational innovation and dedicated employees around the world who position us for success today and well into the future."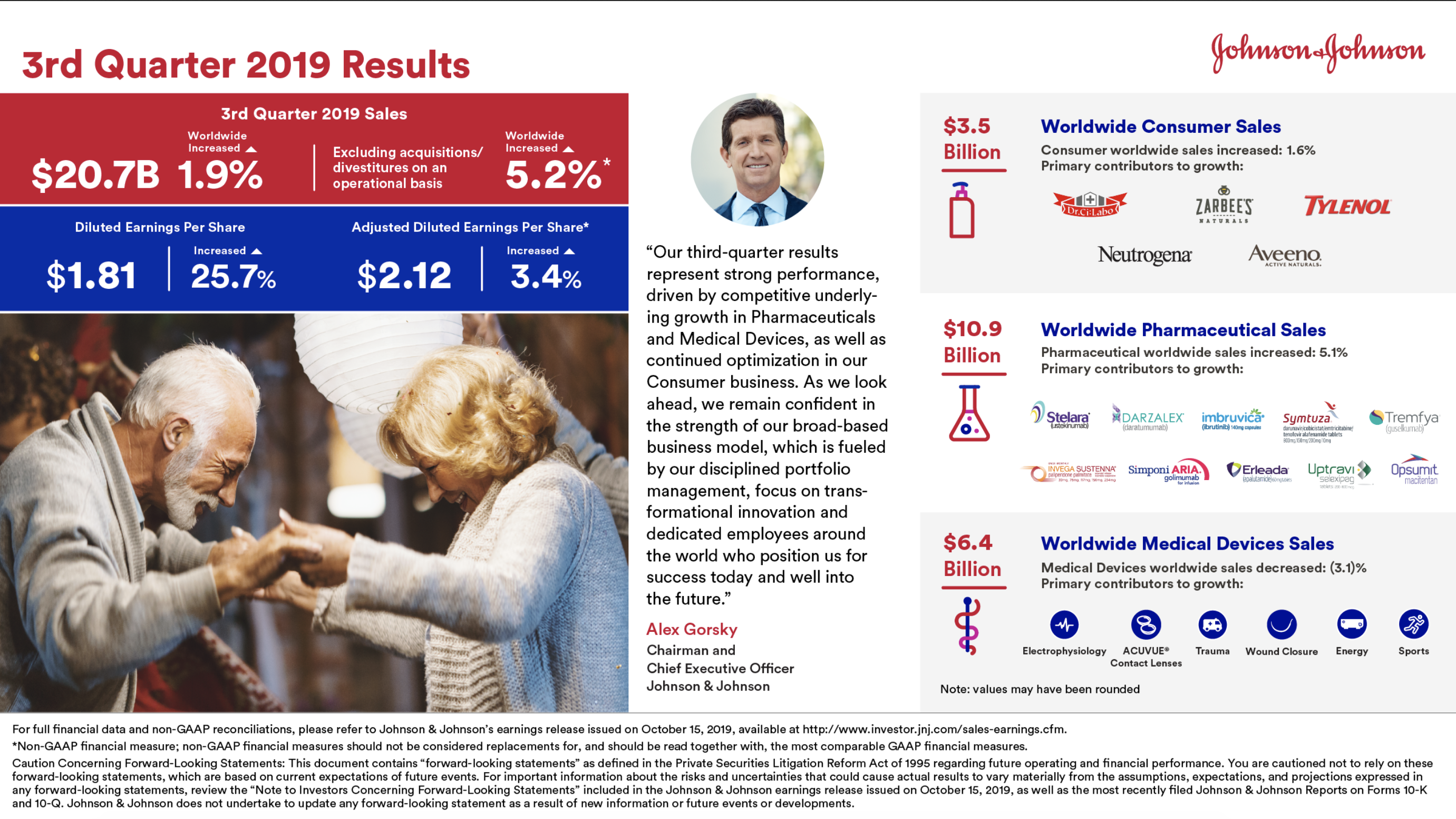 Financials
The figures below summarise revenue, expenses, profits, margins and each segment. The revenue growth is driven by contact lenses (7.6%), interventional solutions (14.3%), beauty (8.1%) and the pharmaceutical segment and within it immunology (Stelara®, Tremfya®), neuroscience (Invega sustenna®) and oncology (Darzalex®, Imbruvica®).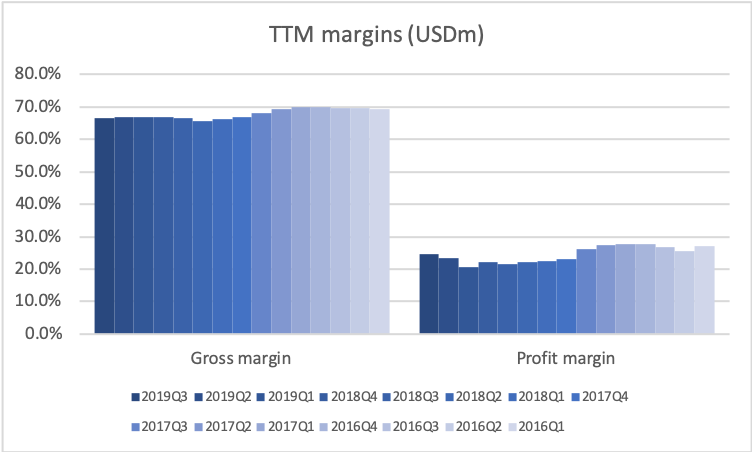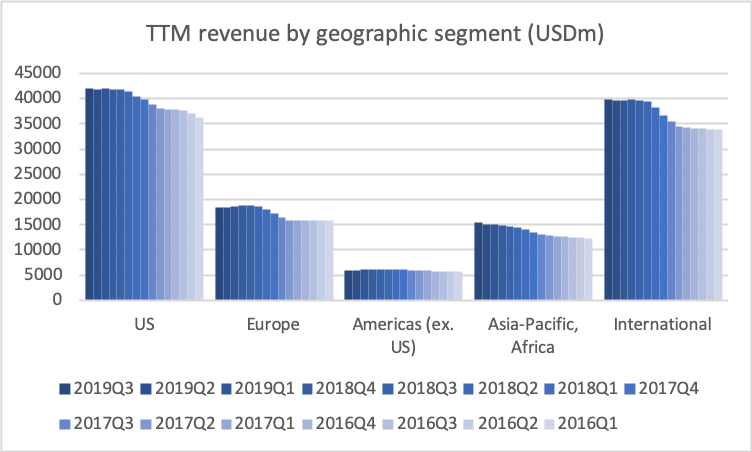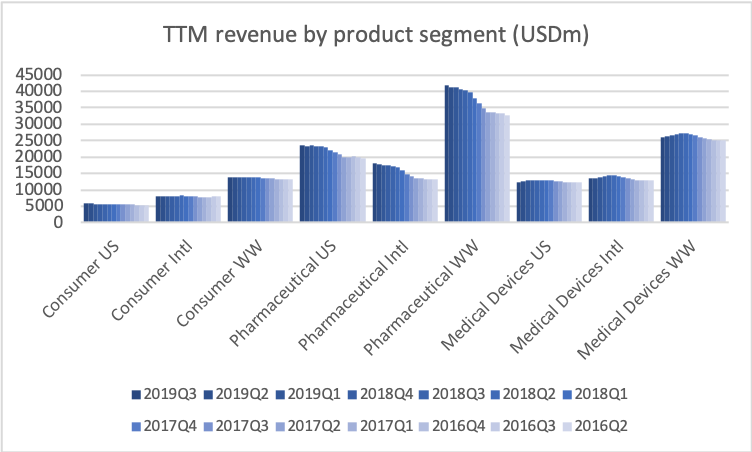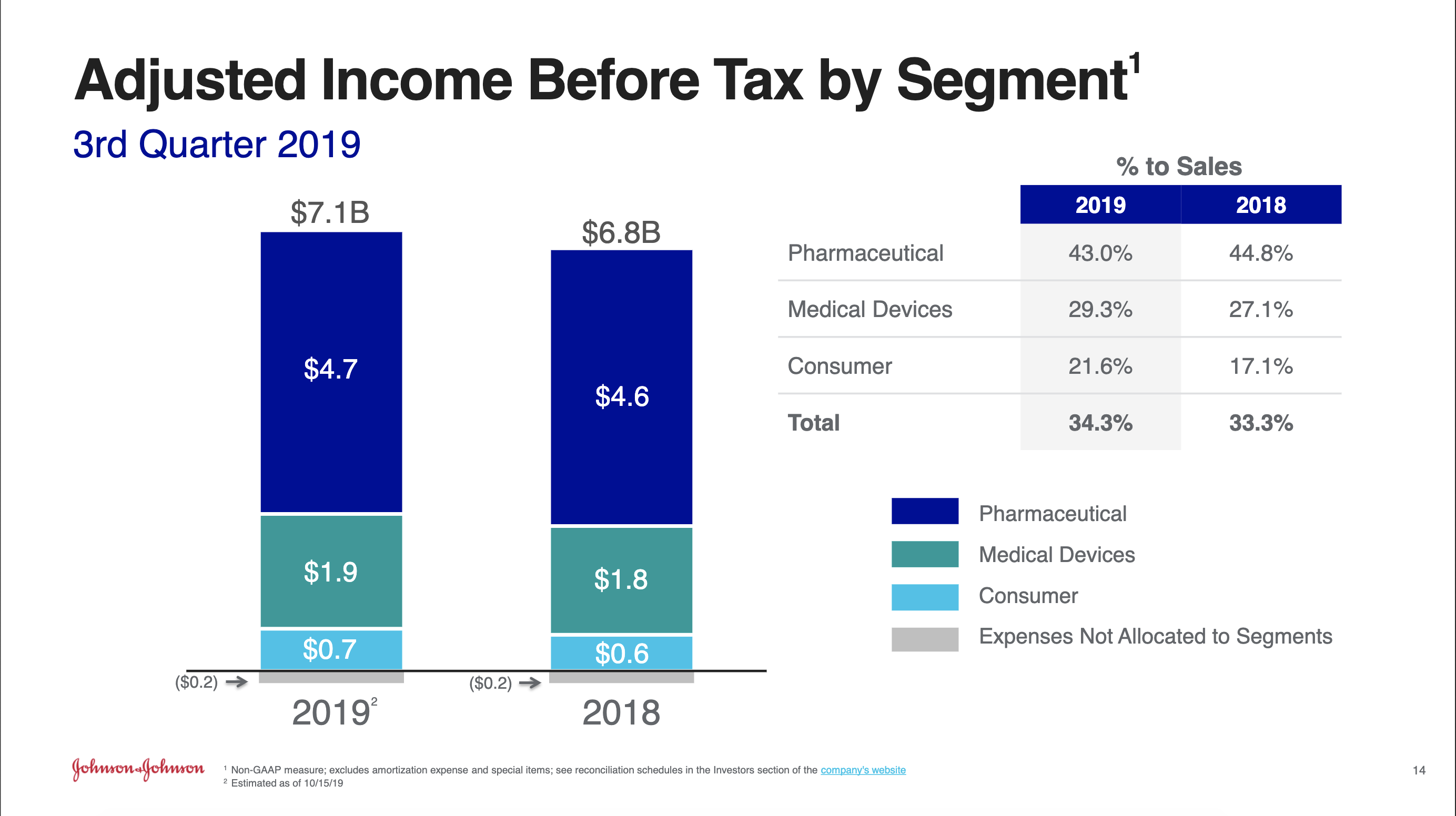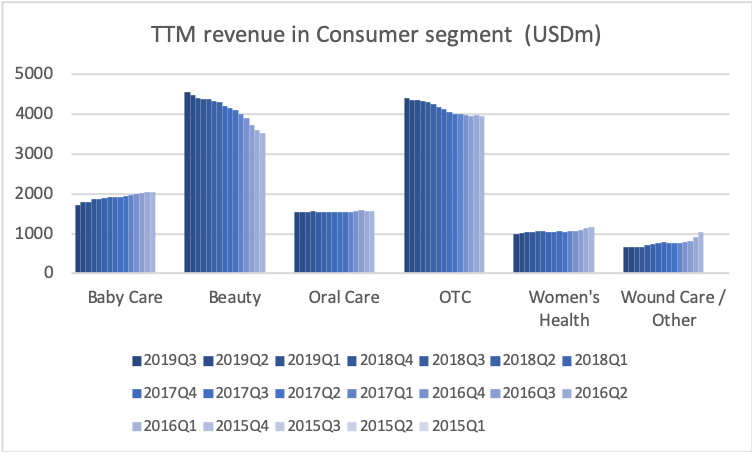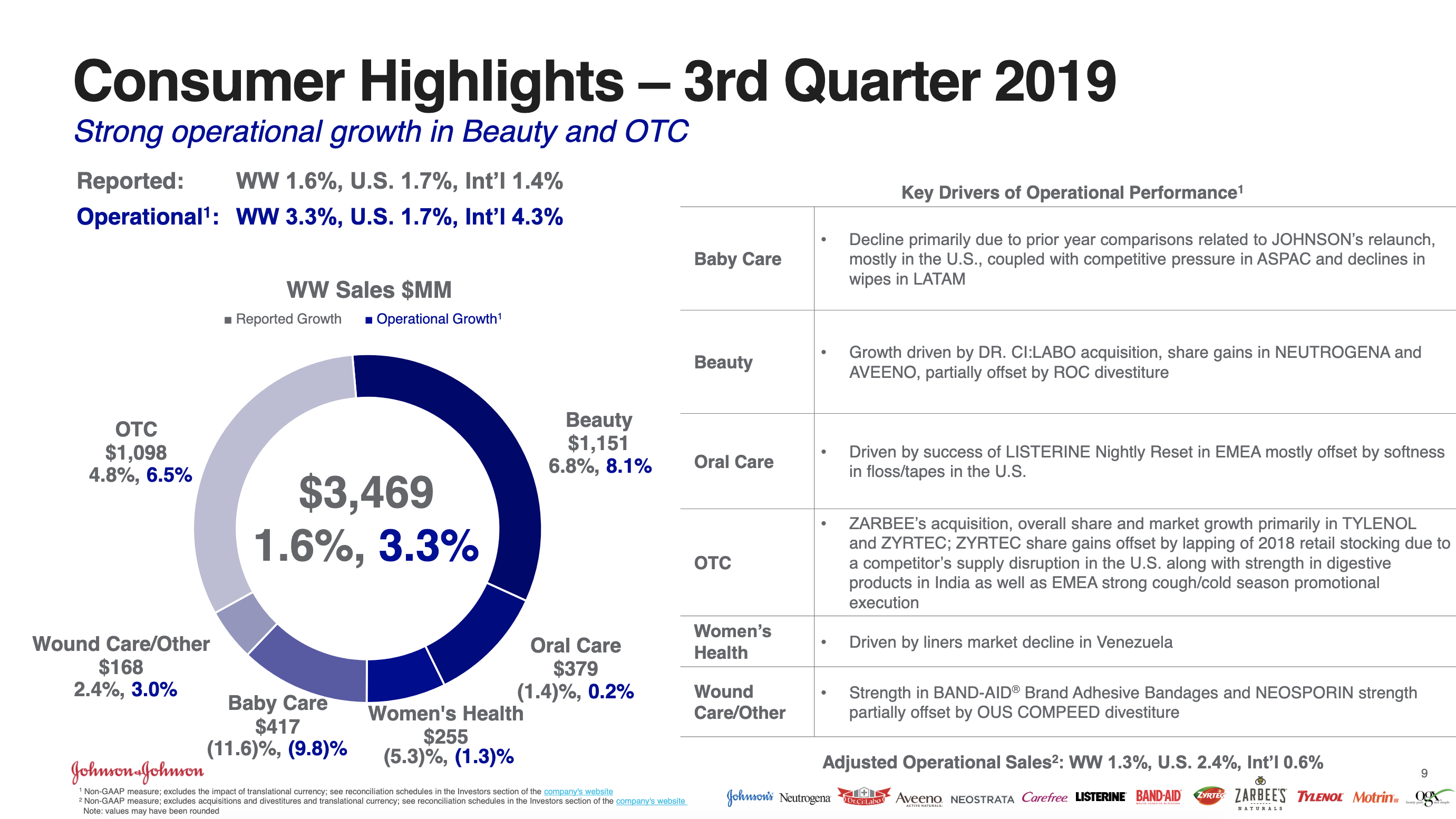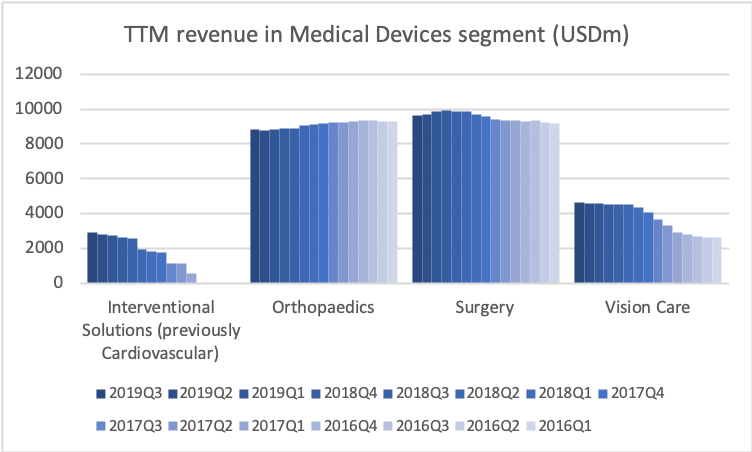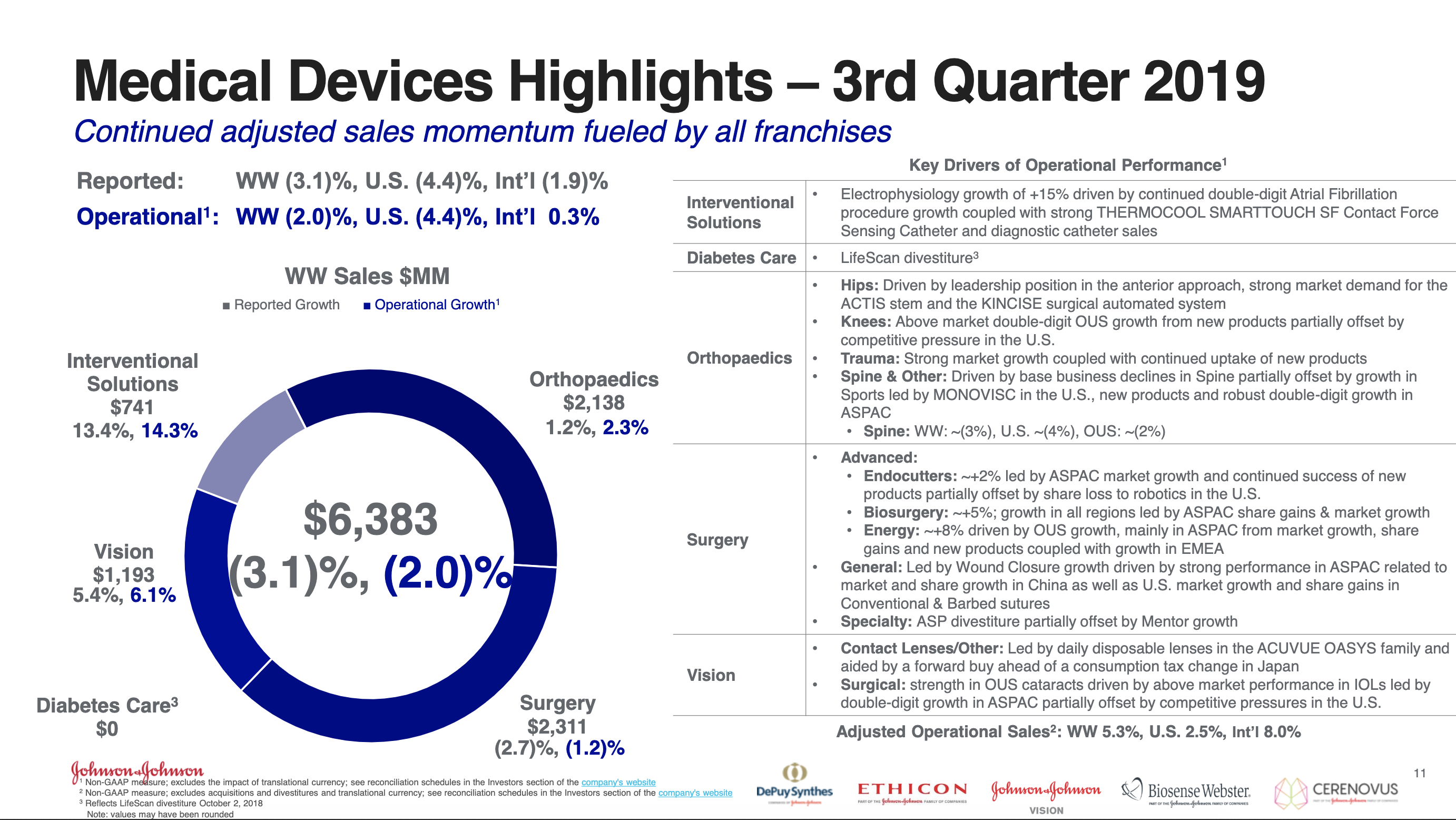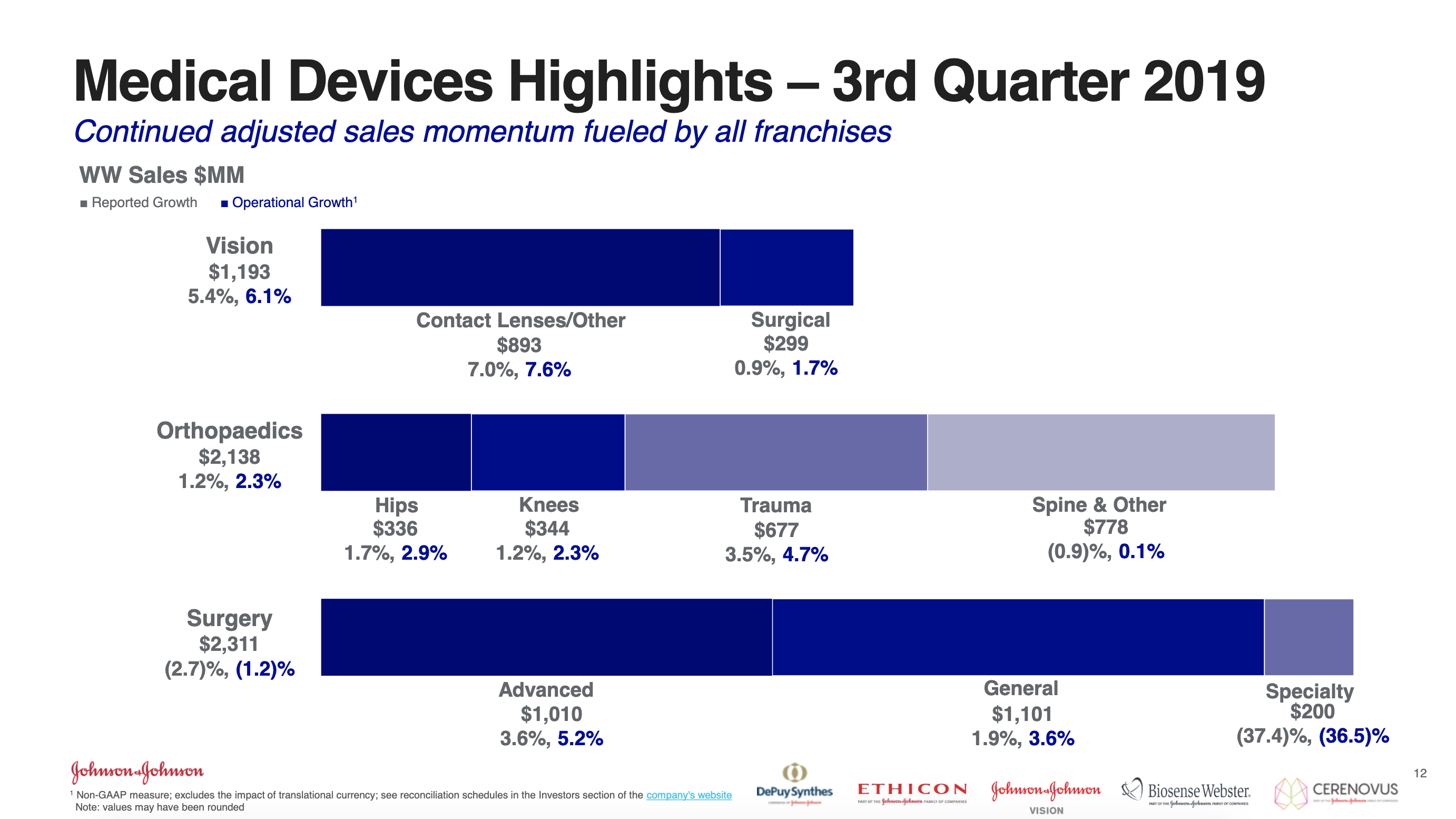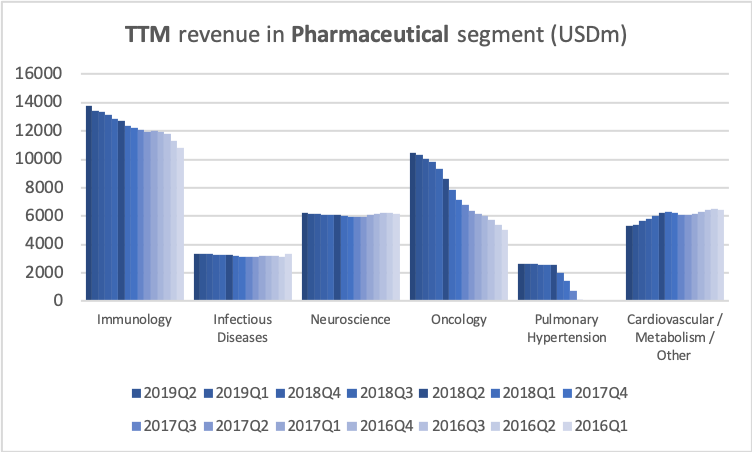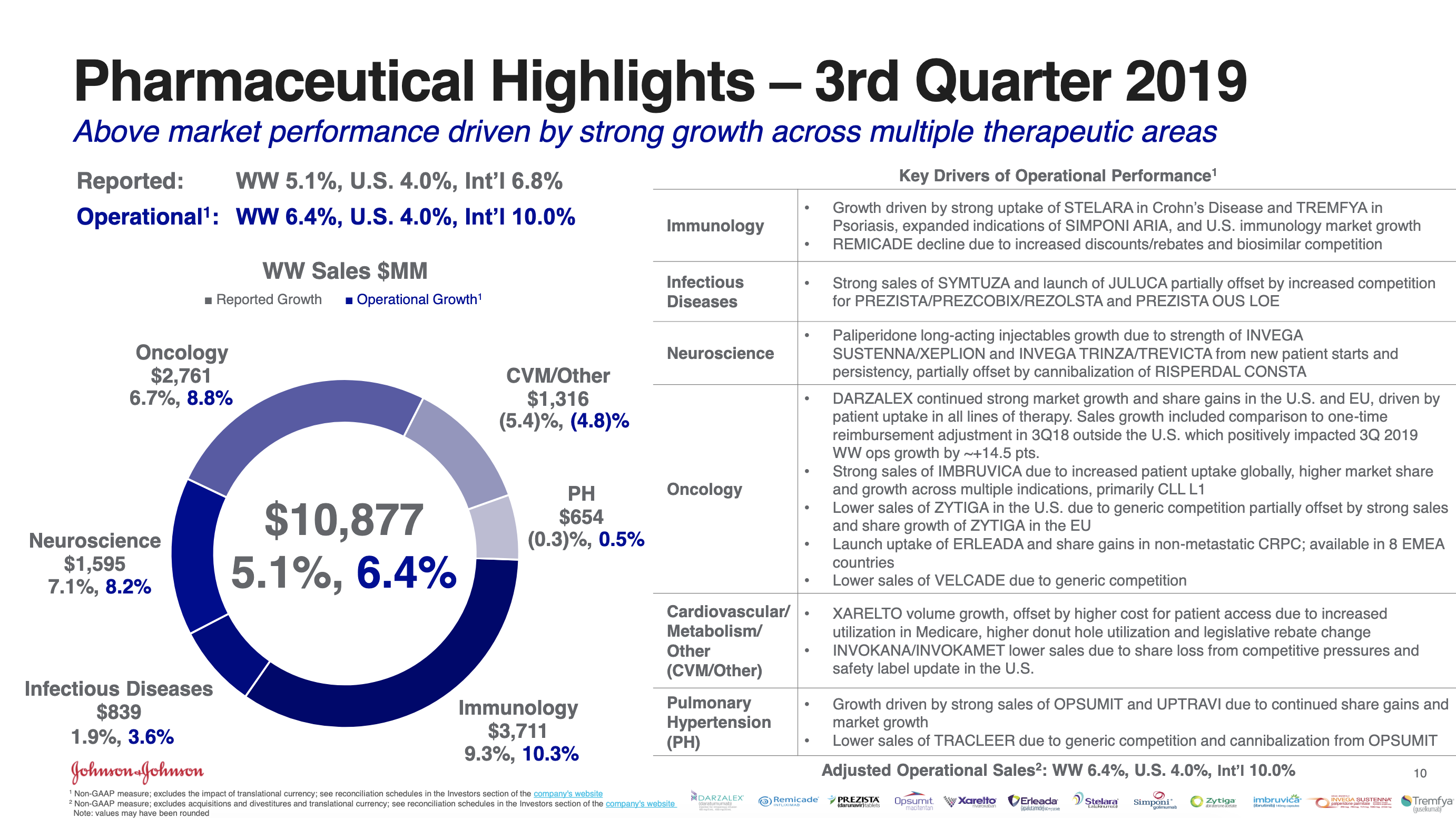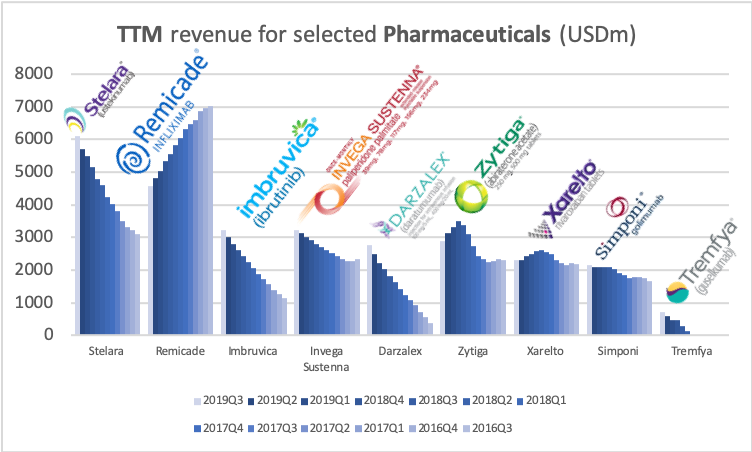 Valuation and outlook
The share price of J&J has gone up in recent years, but the top line and bottom line have not quite followed suit. The company does not at all seem undervalued at current price levels despite the guidance being raised. Many lawsuits are looming and keeping the share price at check.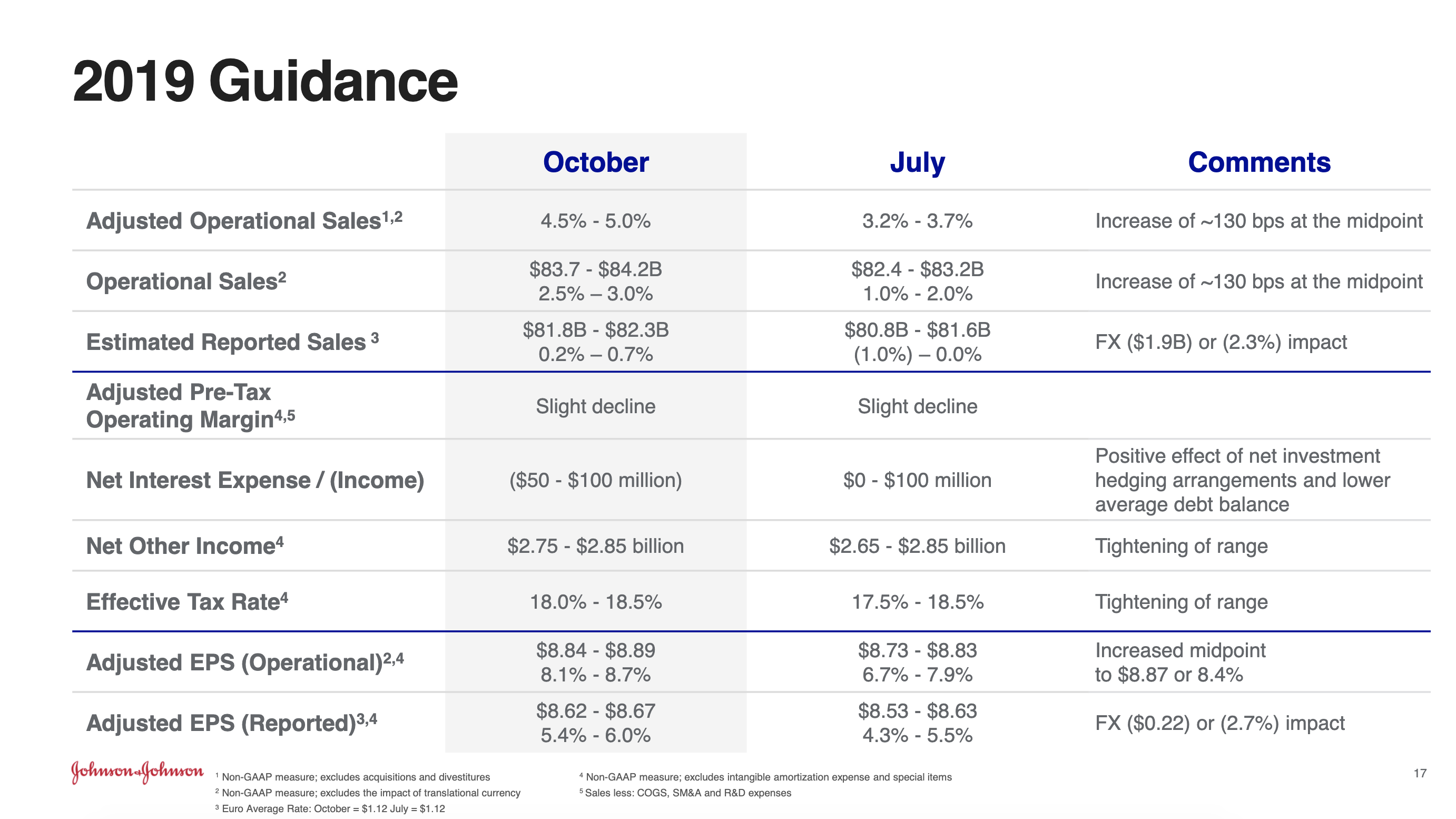 Media coverage
2019Oct15 Reuters – Prescription drugs boost drives J&J forecasts higher, shares rise
2019Oct15 Bloomberg – Johnson & Johnson to `Grow Above Market' in 2020, CFO Says
2019Oct15 Reuters – Missouri appeals court overturns $110 million Johnson & Johnson talc verdict
2019Oct15 Bloomberg – J&J Persuades Court to Throw Out $110 Million Talc Verdict
2019Oct15 Bloomberg – J&J Makes $4 Billion Opioid Offer as Distributors Seek Deal
2019Oct15 Bloomberg – J&J Says No Legal Reserves Needed Amid Wave of Lawsuits
2019Oct14 Bloomberg – J&J Faces 100,000 More Damage Claims After Taking $8 Billion Hit
2019Oct09 Reuters – Johnson & Johnson hit as jury awards "excessive" $8 bln in damages
2019Oct08 Reuters – Jury says J&J must pay $8 billion in case over male breast growth linked to Risperdal
2019Oct08 Bloomberg – J&J Unit Ordered to Pay $8 Billion Over Anti-Psychotic Drug
2019Oct07 Reuters – Oklahoma appeals size of $572 million award in J&J opioid case