United Healthcare [$UNH] issued a press release on its quarterly results before the market opened with the following headlines:

Total Revenues of $60.4 Billion Grew by 7% or $3.8 Billion Year-over-Year
Operating Earnings Grew 9% to $5.0 Billion, Including Double-Digit Growth Rates in Each Optum Business
Net Earnings Per Share were $3.67, Adjusted Net Earnings Per Share were $3.88, Bringing Year-To-Date Growth to 17%
Cash Flows from Operations were $3.2 Billion in the Quarter, Bringing Year-To-Date Cash Flows from Operations to $12.3 Billion or 1.2x Net Income
The share price went from $220.59 to a closing price of $238.59 (+8.2%) following the earnings release and comments by the CEO David Wichmann and the CFO John Rex during the earnings call.
"Based on this year's year-to-date performance, we have increased our outlook for full year 2019 adjusted earnings to a range of $14.90 to $15.00 per share."

"Our strong year-to-date results lead us to raise our full year 2019 outlook for adjusted earnings to a range of $14.90 to $15.00 per share, at the mid-point an increase of $0.40 per share from the initial outlook we provided late last year."
Financials
The figures below summarise the increasing revenue and operating income in each of the operating segments.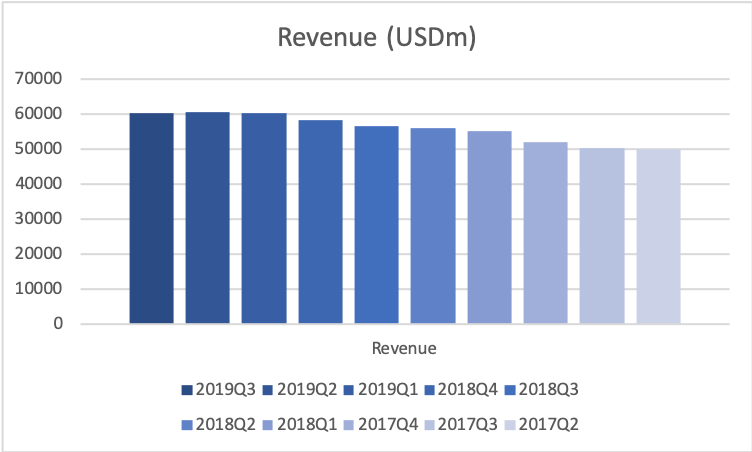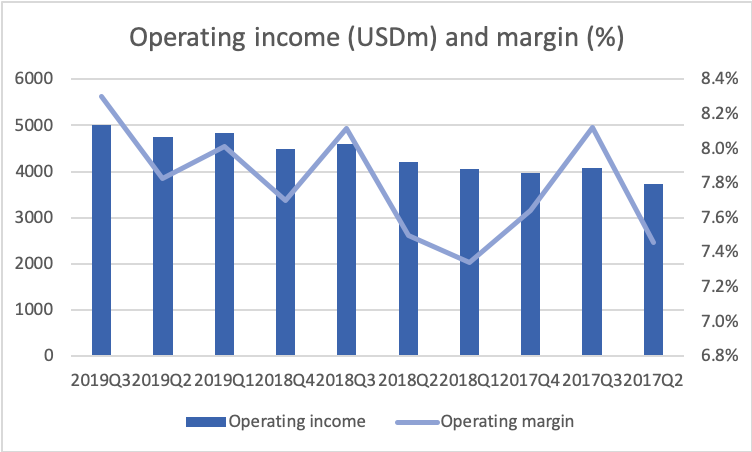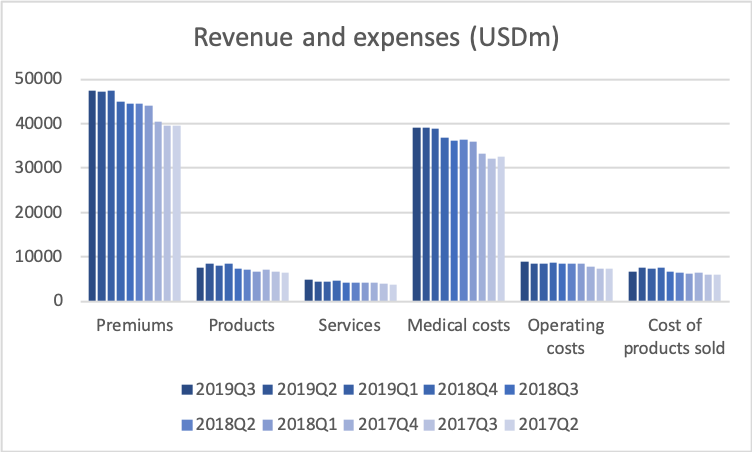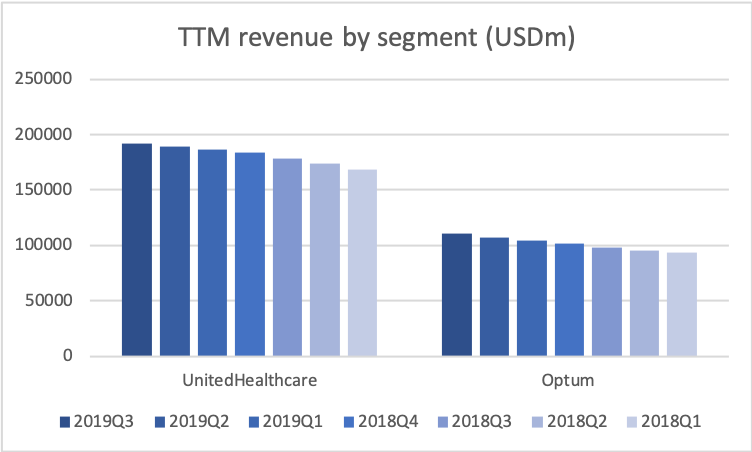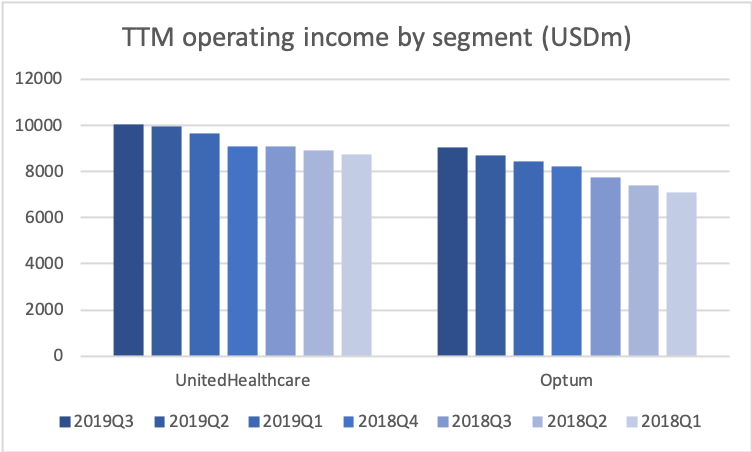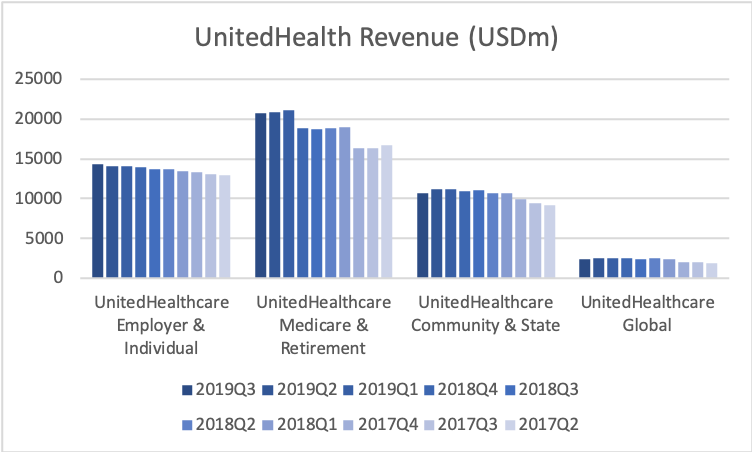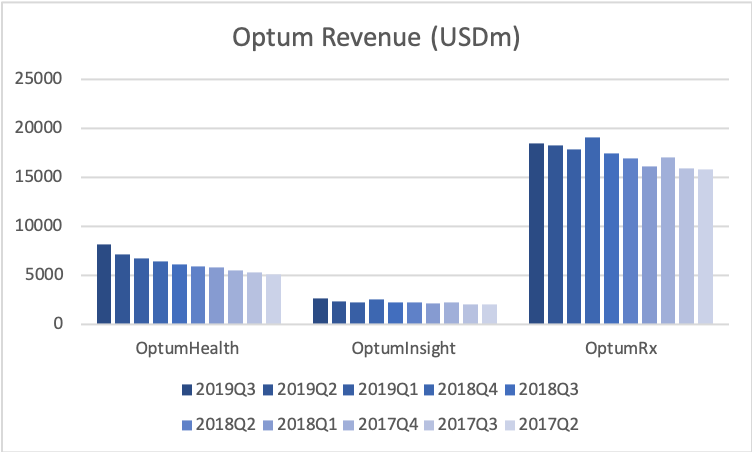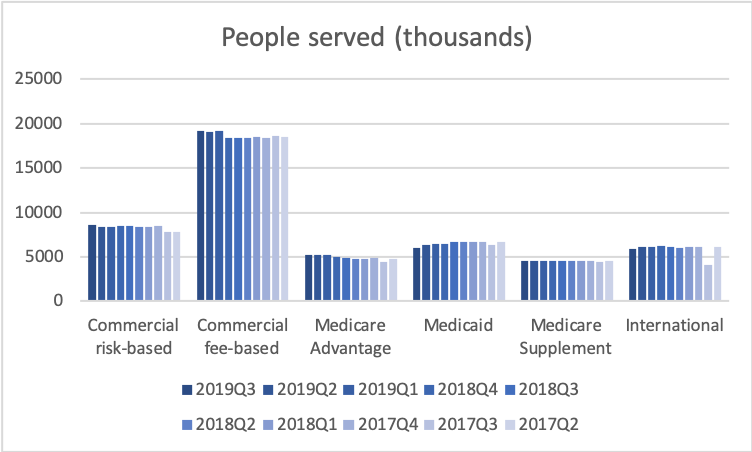 Sector comparison
UnitedHealth has the best margins in the industry, but the multiples are also higher as a consequence. The recent pullback provided an entry option at somewhat lower multiples, but the share price growth has mostly been fuelled by expansion of multiples in recent years.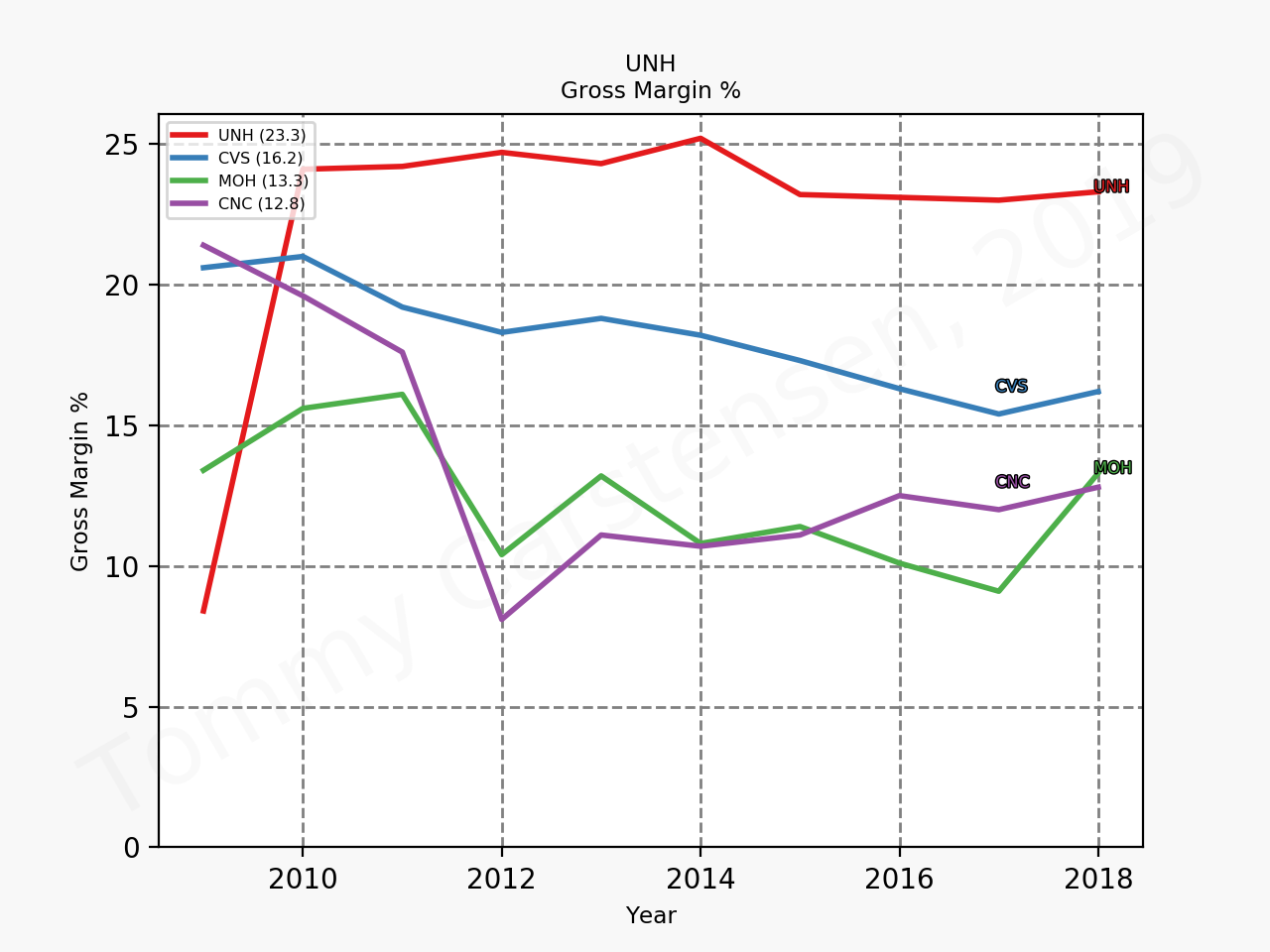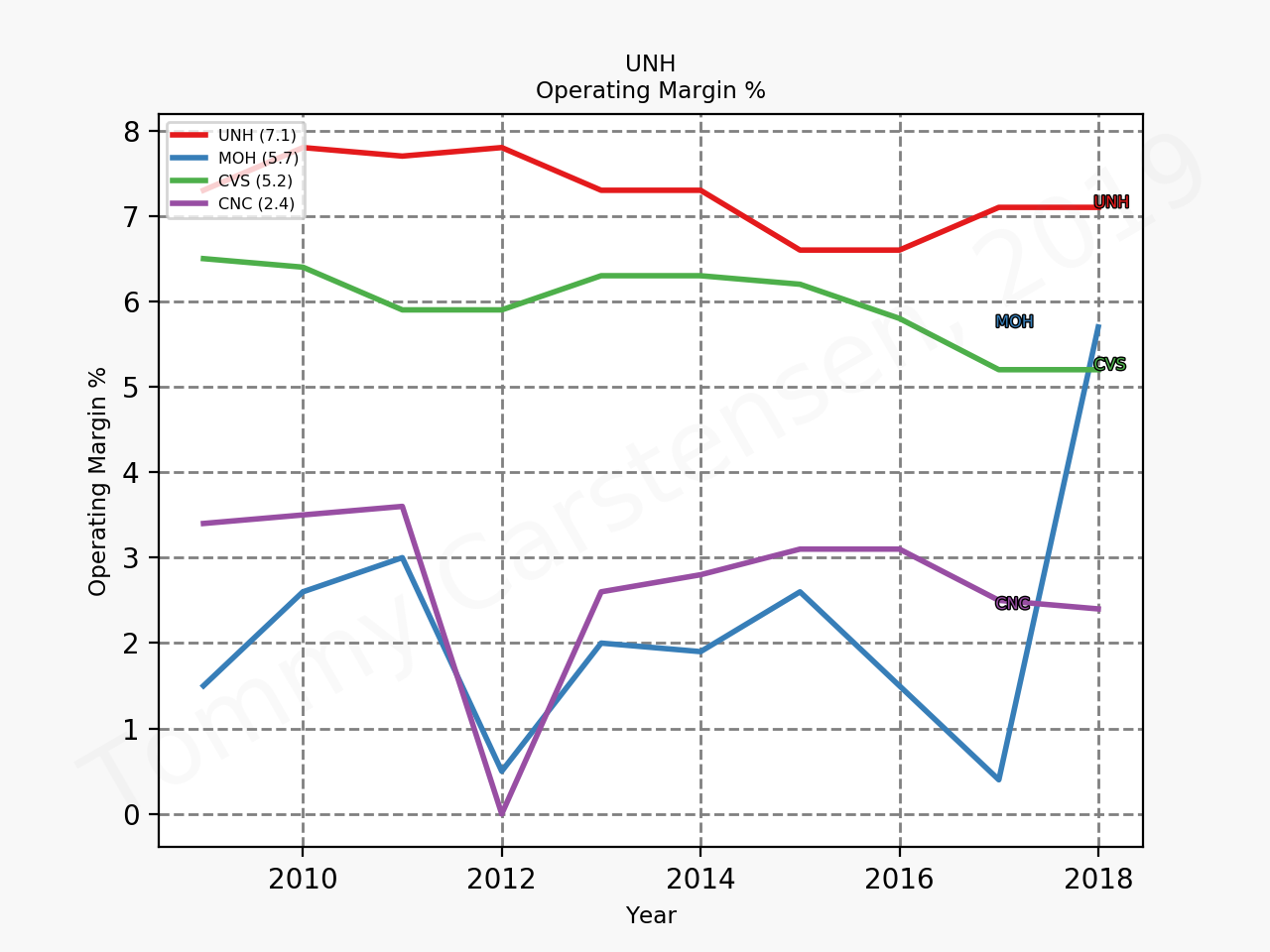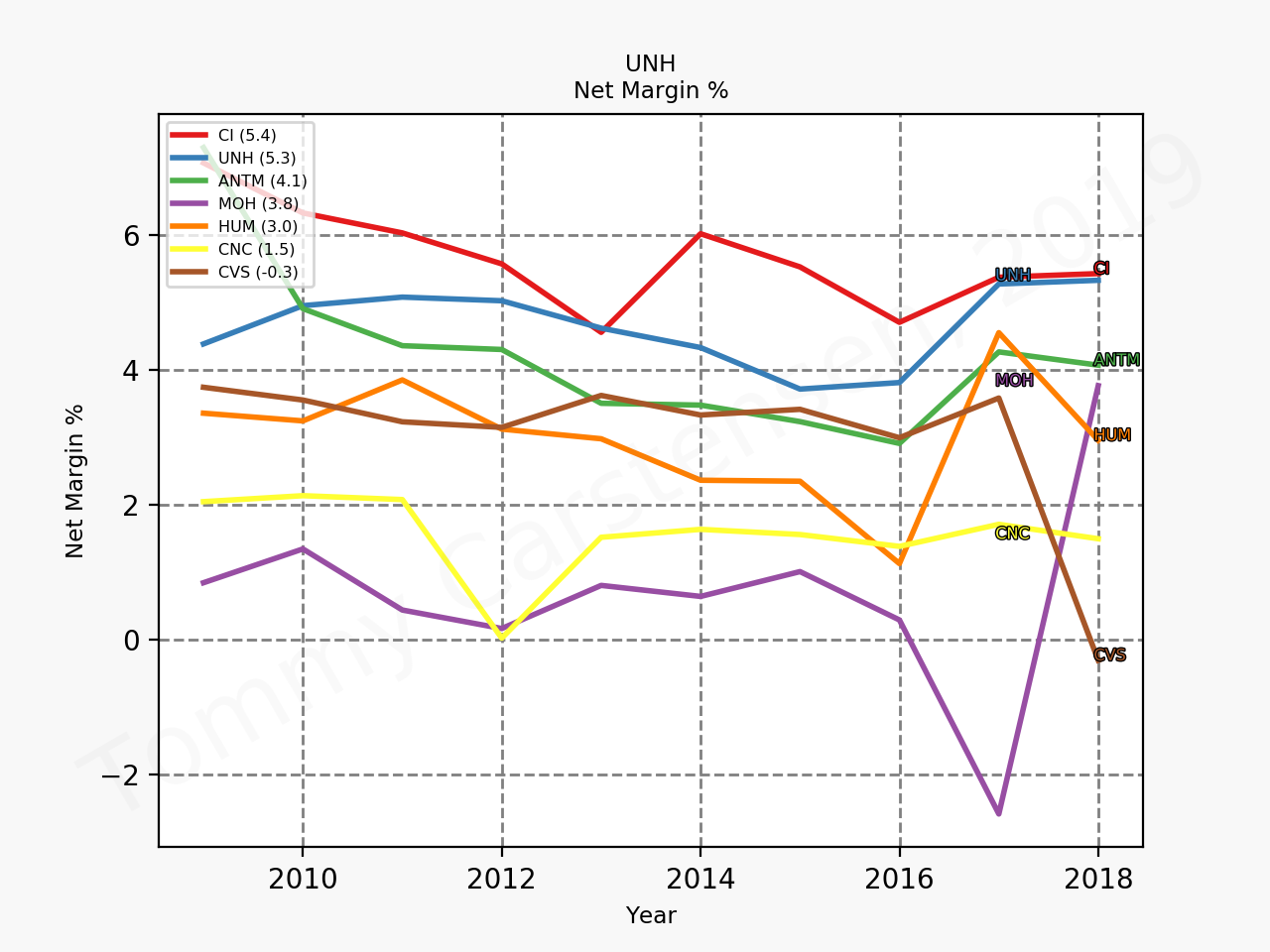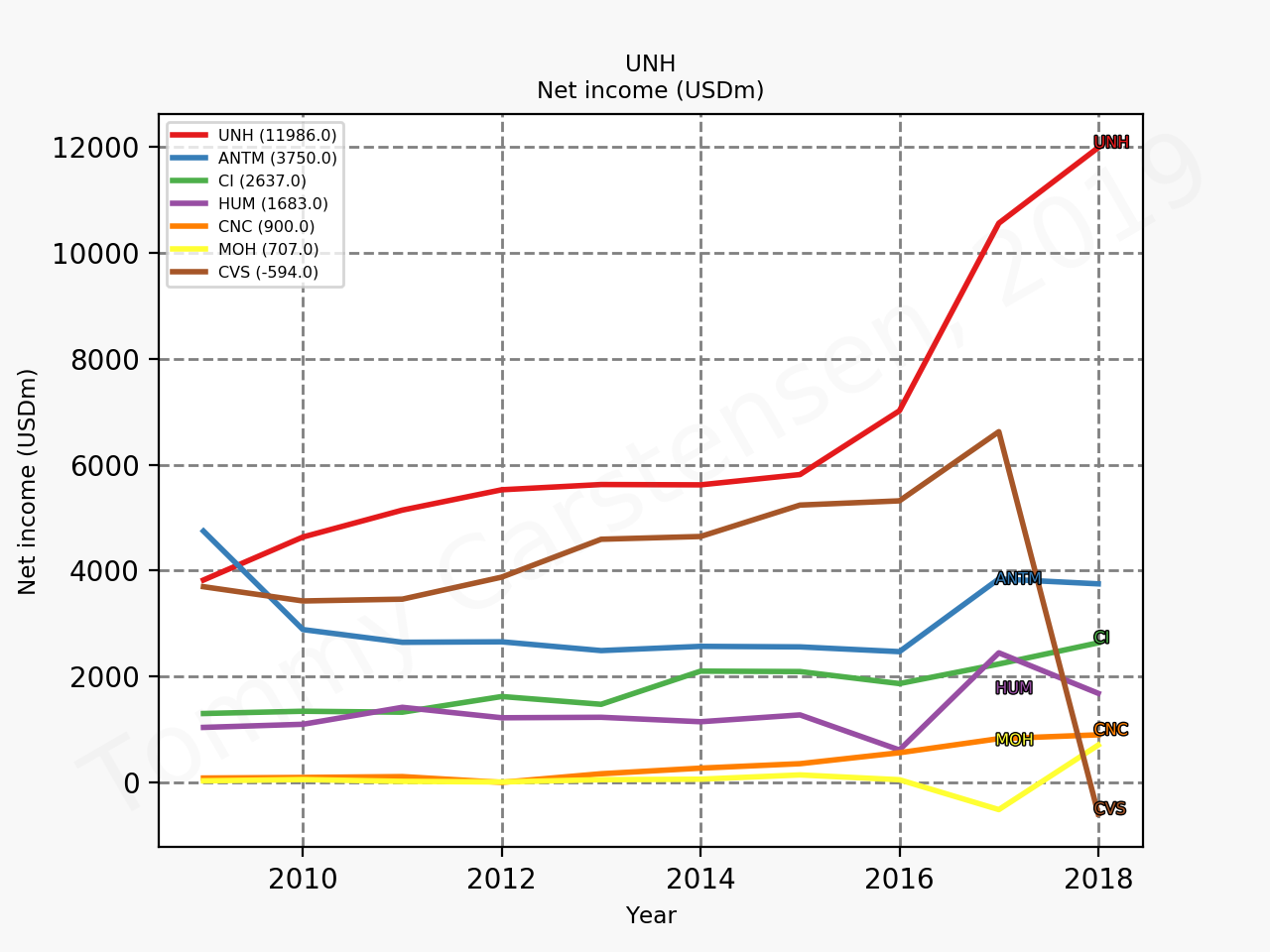 Media coverage
Reuters – UnitedHealth sees 2020 profit above Street target; shares climb 8%
Bloomberg – Health Insurers Gain Most Since 2013 as Medical Cost Fears Ease