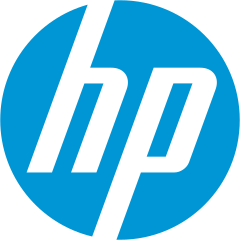 HP Inc. [HPQ] has announced its 2020 outlook and restructuring plan in a press release with the following headlines.
Estimates GAAP diluted net earnings per share ("EPS") for fiscal 2020 of $1.98 to $2.10
Estimates non-GAAP diluted net EPS for fiscal 2020 of $2.22 to $2.32
Estimates fiscal 2020 free cash flow of at least $3.0 billion
Estimates total costs in connection with the restructuring plan of $1.0 billion and estimated annualized gross run rate savings of about $1.0 billion by the end of fiscal 2022
HP Inc. ("HP") announces dividend increase of 10%
[expand title="The incoming CEO Enrique Lores commented on the restructuring plan."]
"We are taking bold and decisive actions as we embark on our next chapter.

We see significant opportunities to create shareholder value and we will accomplish this by advancing our leadership, disrupting industries and aggressively transforming the way we work.

We will become an even more customer-focused and digitally enabled company, that will lead with innovation and execute with purpose."
[/expand]
The restructuring plan comes on the back of revenue dropping and being flat in multiple segments.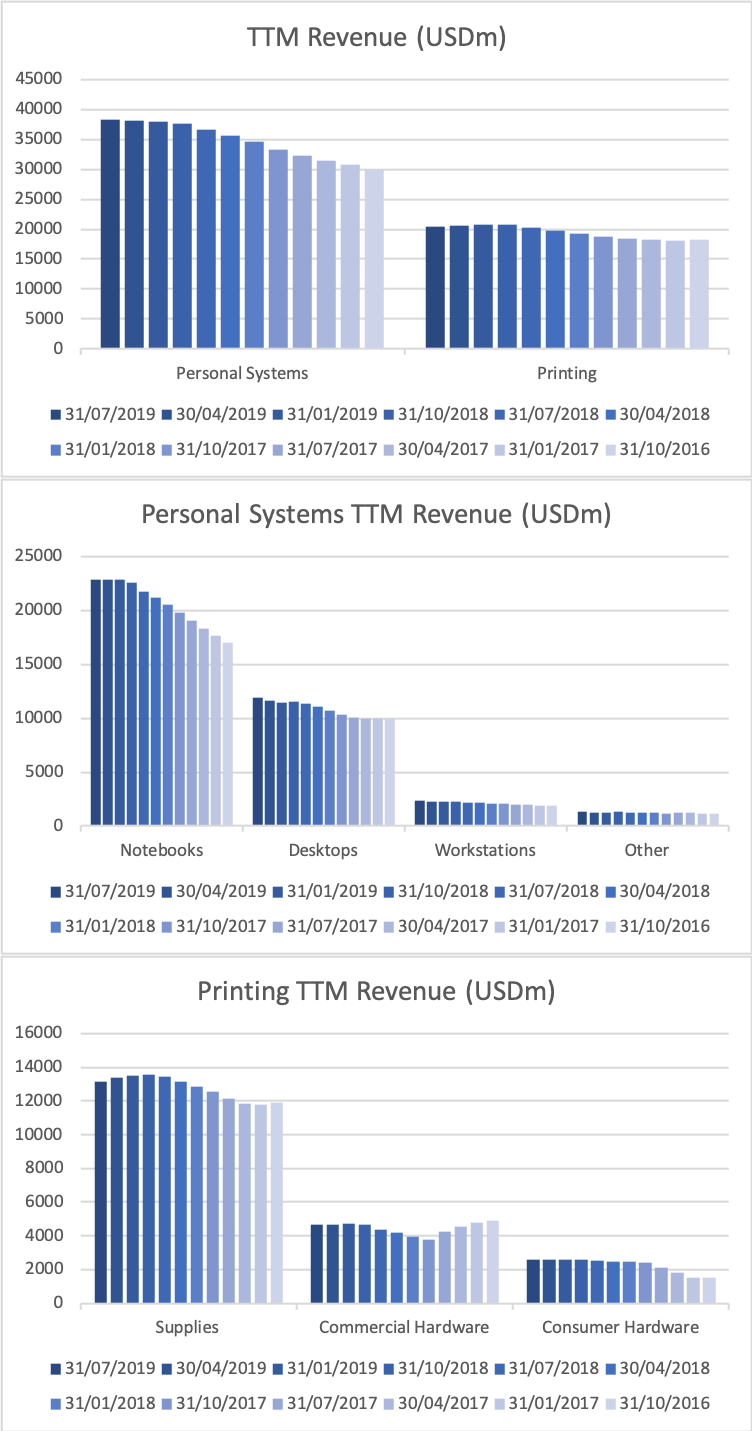 If free cash flow is indeed reduced to $3B, then free cash flow multiples in the absence of share price drops will expand by approximately 30%. One can probably expect a rocky ride until at least the Q3 earnings in November.
Reuters – PC maker HP to cut up to 9,000 jobs in restructuring push
Bloomberg – HP Tumbles as Analysts See 'Turbulence Ahead' With Restructuring
Bloomberg – HP to Cut as Much as 16% of Workforce Amid Print Unit Woes