VF released their earnings today and raised outlook for the full year.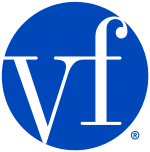 Since the previous quarter VF has announced the sale of the Reef® brand to The Rockport Group on October 4th. And on August 13th VF announced the intention to create two independent publicly traded companies; one apparel and footwear and the other jeans and outlet businesses.
The multiples have expanded quite a bit over the past few years and growth is slowing down. Despite raising the full year outlook and Vans® displaying double digit growth across geographic segments the share price took an 11% tumble. The figures below summarises the revenue, profit and margins by each product segment, the expansion of multiples in 2017 and 2018 and the organic growth by product segment, geography, sales channel and by the top 5 brands.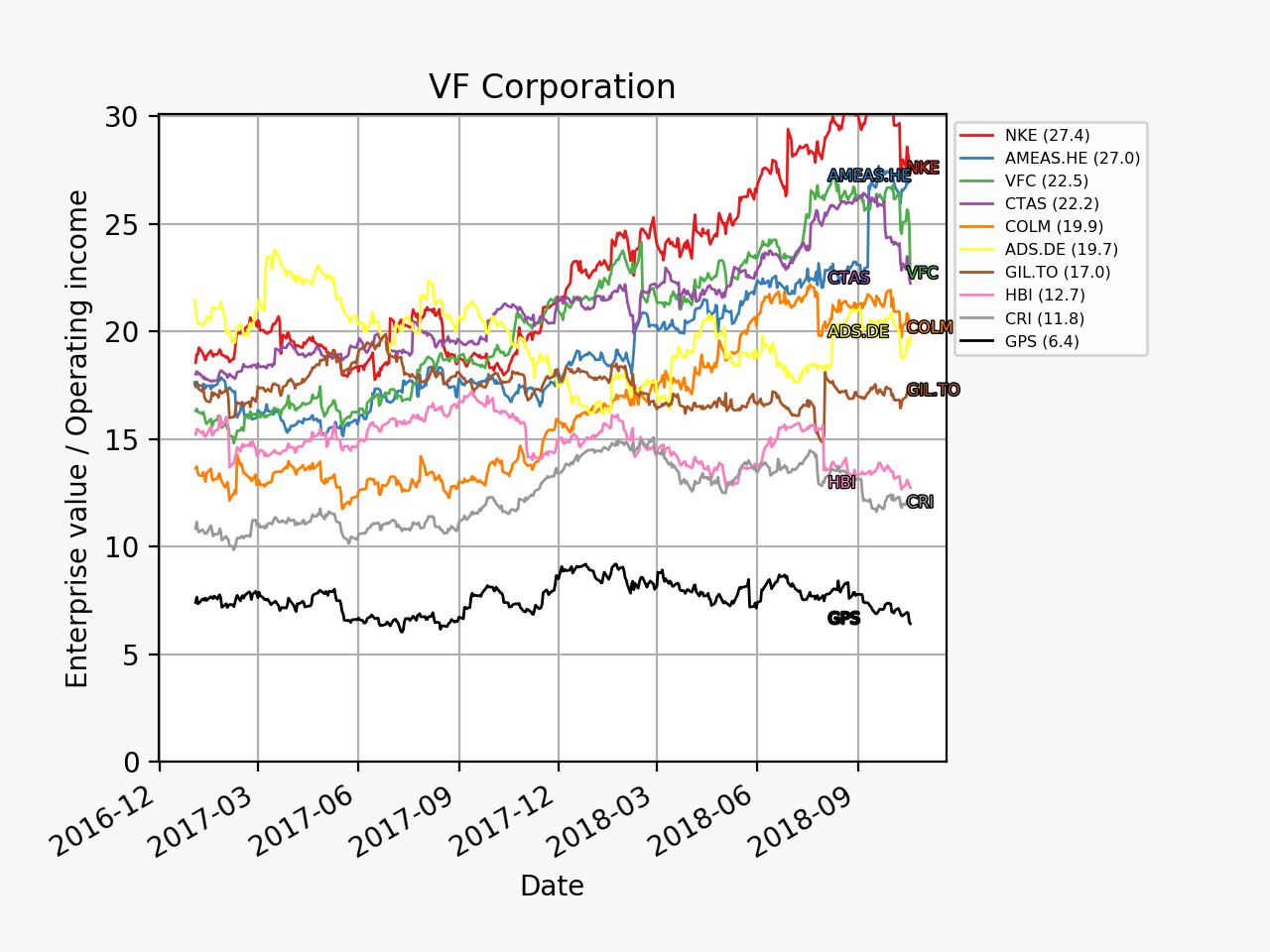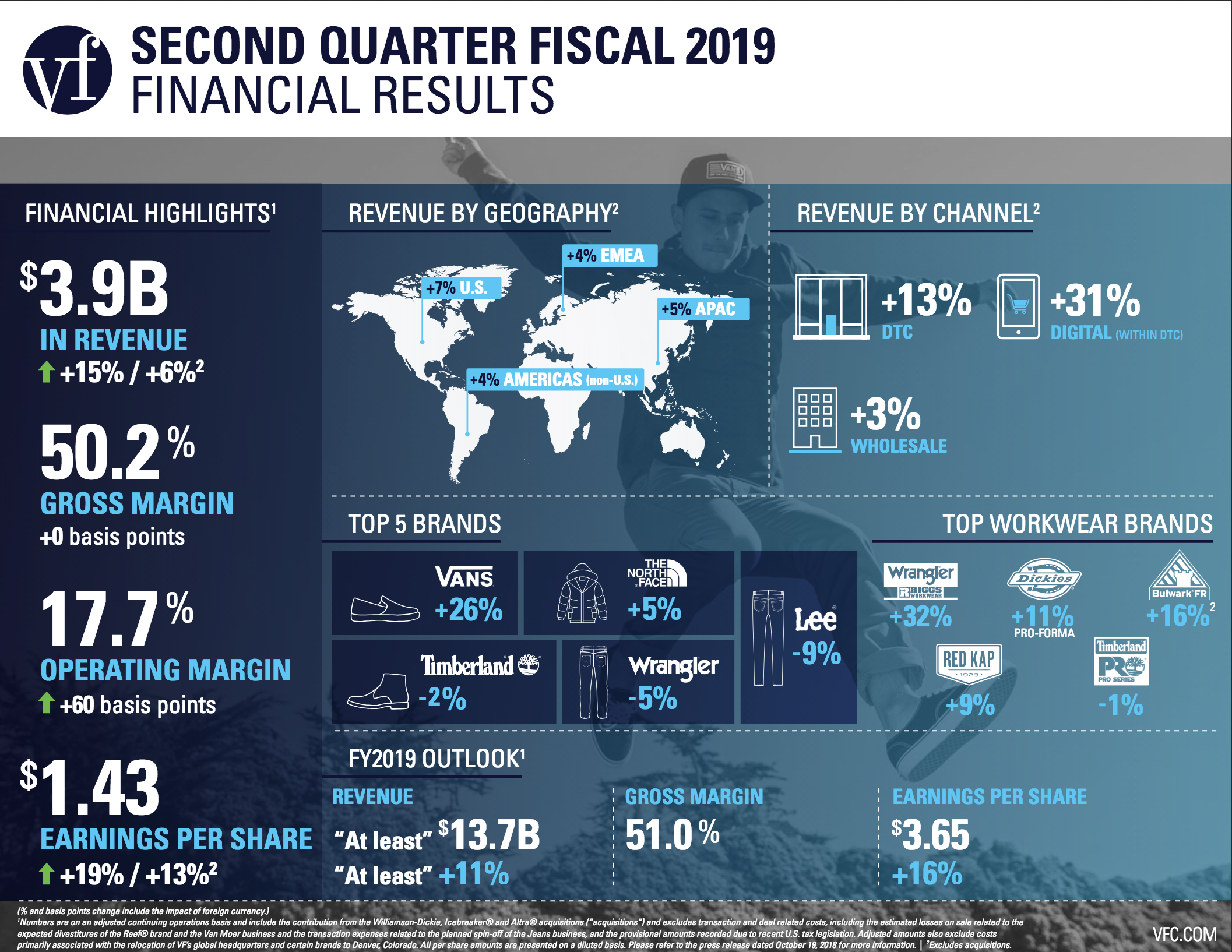 References:
Reuters: Lee, Wrangler owner's shares fall 9 percent on fading jeans business
Bloomberg: Athleisure Growth Entices VF to Split Off Its Jeans Business
Bloomberg: VF Sheds Its Wrangler Jeans. But for What?