Constellation Brands issued a press release on its third quarter earnings before the opening bell with the following highlights.
Generates reported basis EPS of $1.85 and comparable basis EPS of $2.14, including Canopy Growth equity losses of $0.25; excluding Canopy Growth equity losses, achieved comparable basis EPS of $2.39
Generates $2.1 billion of operating cash flow and $1.5 billion of free cash flow, an increase of 5% and 14%, respectively
Increases fiscal 2020 reported basis EPS outlook to $0.95 – $1.05; increases comparable basis EPS outlook to $9.45 – $9.55
Increases fiscal 2020 operating cash flow target to approximately $2.3 billion and free cash flow projection to $1.5 – $1.6 billion
Agrees to revise original Wine & Spirits agreement with Gallo in connection with Federal Trade Commission review; expected to close by the end of fiscal 2020
In a separate, but related, transaction, agrees to divest Nobilo Wine brand to Gallo for $130 million; expected to close in first half fiscal 2021
Signs agreement with Kings & Convicts Brewing to divest the Ballast Point brand and certain related facilities; expected to close by the end of fiscal 2020
Promotes Garth Hankinson to Constellation's CFO replacing David Klein who will assume the Canopy Growth CEO role
Volume, net sales, operating income and margins for wines and spirits (W&S) was down YoY for the quarter.
| | Vol (%) | Sales (%) | Income (%) |
| --- | --- | --- | --- |
| Beer | 6.8 | -14.2 | 0.0 |
| W&S | -13.5 | -9.7 | -12.4 |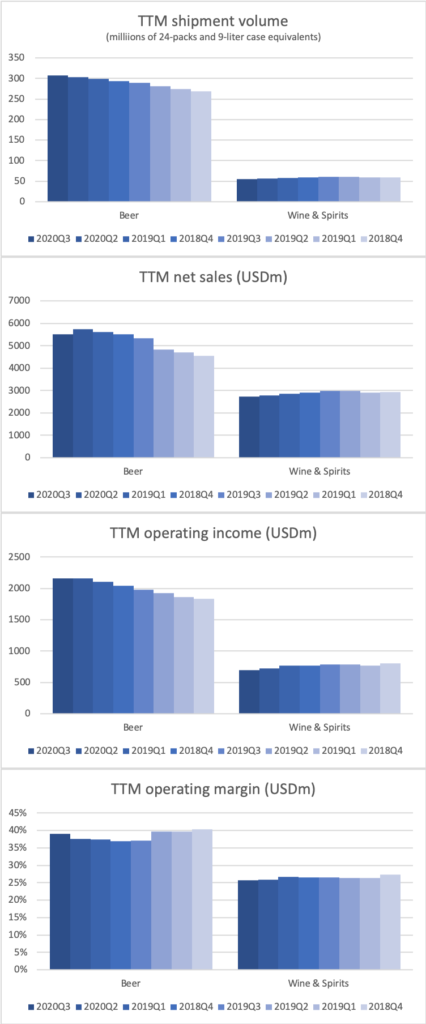 The poor performance in terms of EPS was attributable to further impairment losses of $534 million related to Canopy Growth.
Given the headwinds caused by Canopy Growth it might be a while before Constellation Brands once more trades at its all time high of $234.22 from April 2018 despite some of the best operating margins in the industry.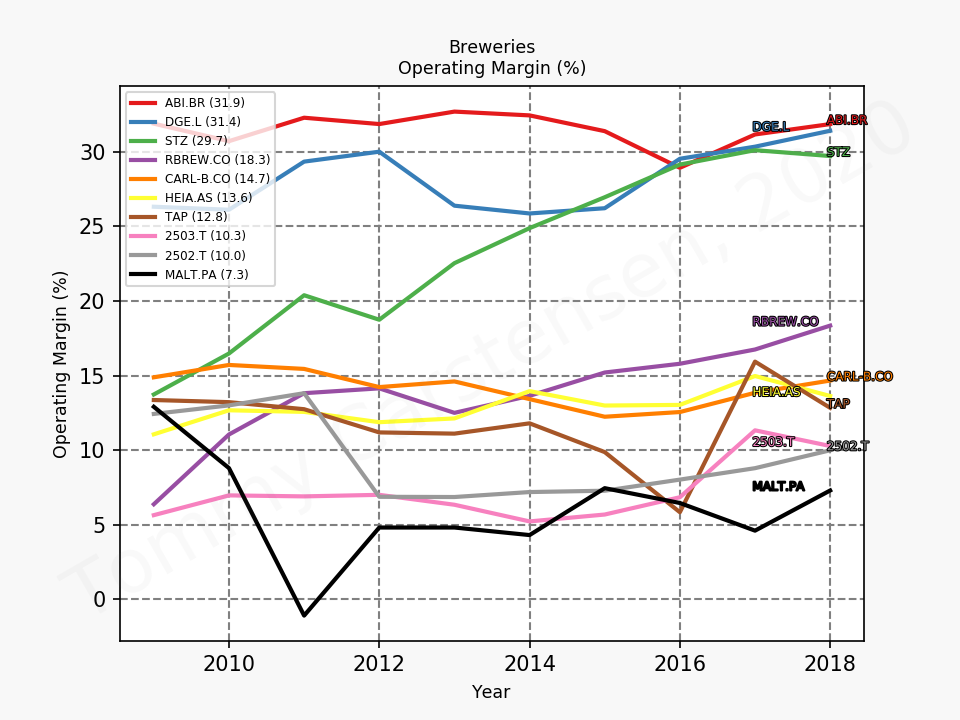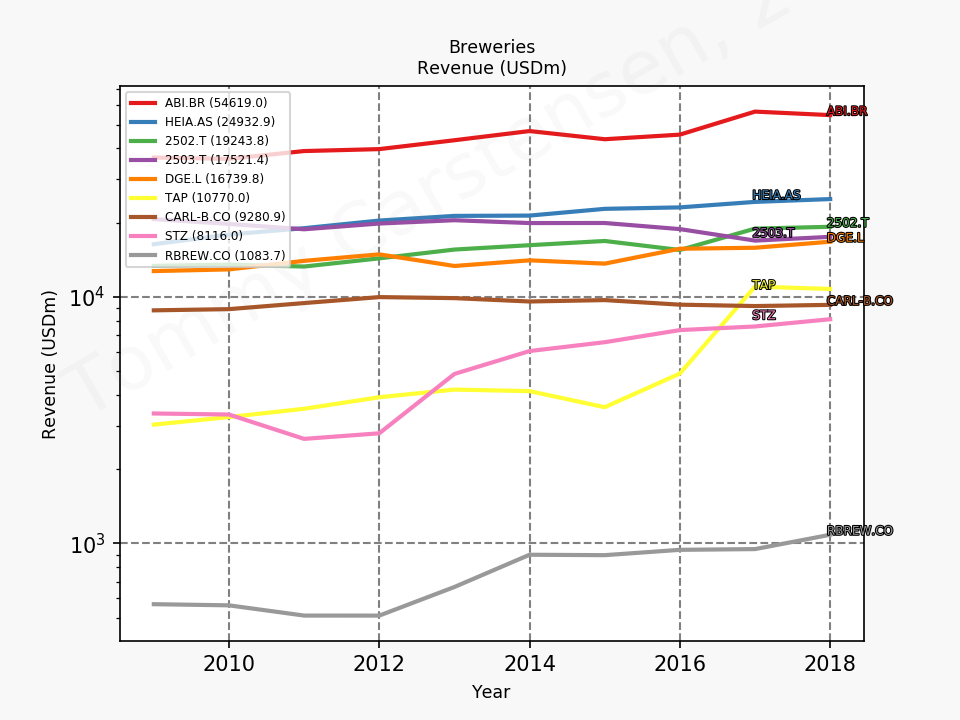 Reuters – Constellation raises profit forecast after beer-driven quarter
Bloomberg – Constellation Brands Jumps After Boosting Profit Forecast