The pharmaceutical companies AbbVie and Novo Nordisk presented their quarterly results today and concluded the earnings season for the major pharmaceutical companies. There are currently more than 50 blockbuster drugs in the world with annual sales exceeding a billion US dollars. Here the best selling and fastest growing medications of the third quarter of 2019 are compared. Eylea® from Regeneron and Bayer is excluded, because Regeneron reports quarterly earnings quite late, but combined sales are expected to be approximate $3B.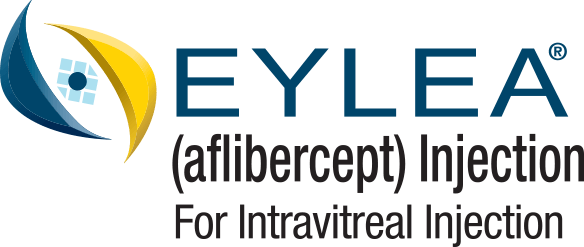 Best selling drugs in the world
The best selling drug in the world still remains Humira® from AbbVie with quarterly sales of $4936M (-3.7% worldwide, +9.6% in the US, -33.5% outside the US).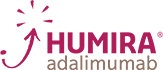 But Keytruda® from Merck with more than 20 indications is catching up ($3070M, +62.5%) and will most likely surpass Humira® at some point.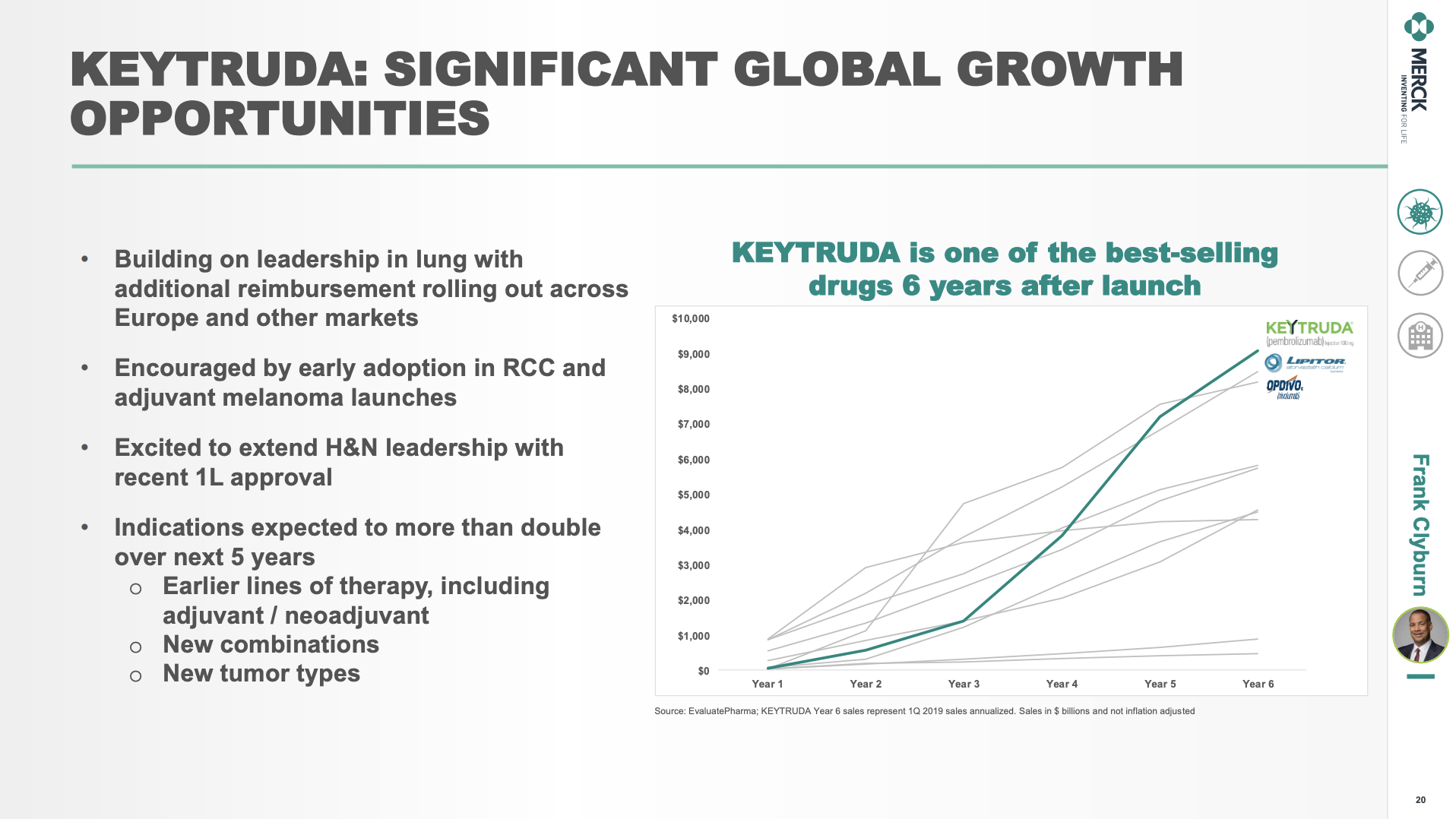 The table and figure below summaries the top 10 best selling drugs in the world.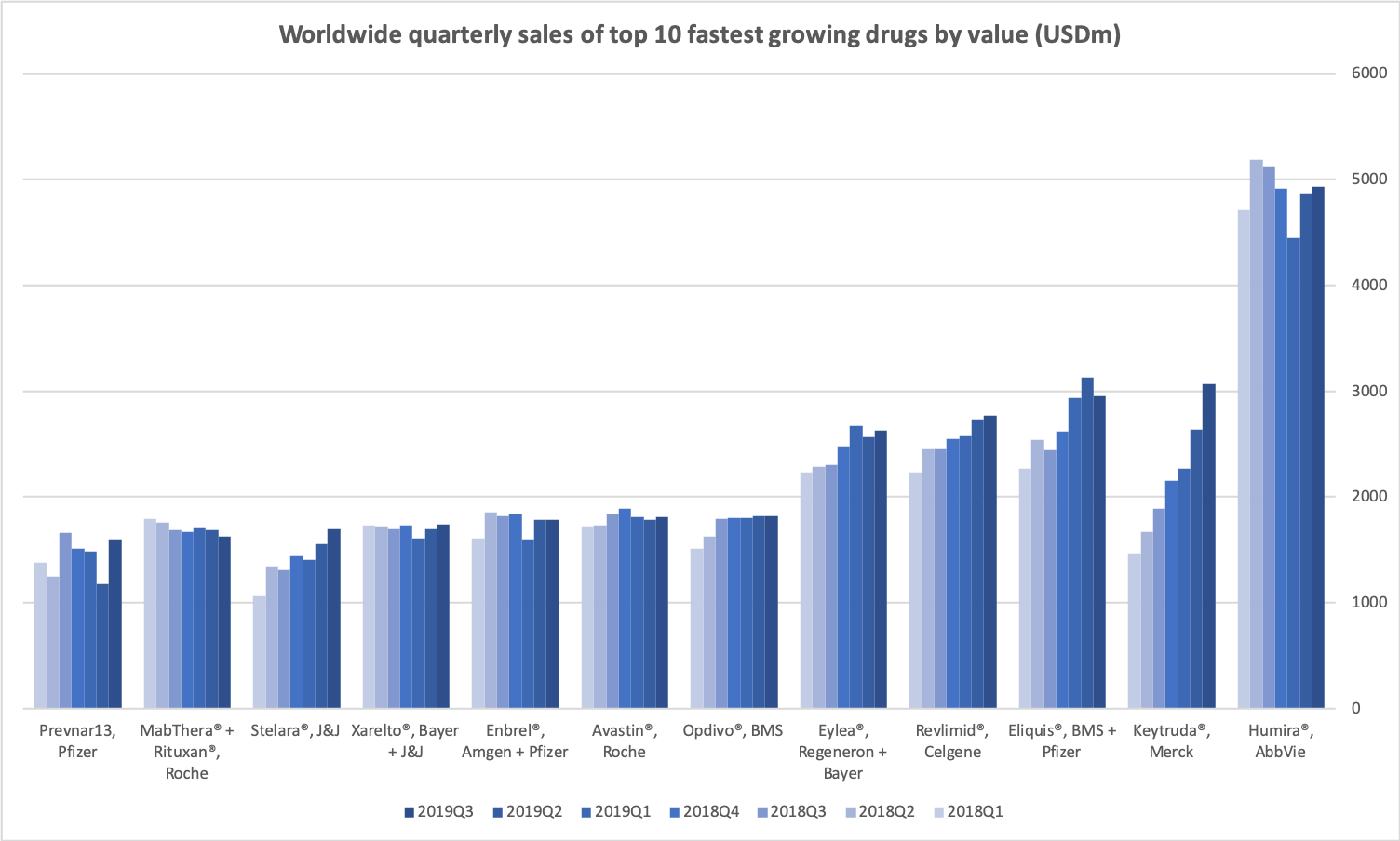 Fastest growing in terms of value
Keytruda® is also the fastest growing drug in the world in terms of value. It forms a top 10 along with the anti-HIV combination drug Biktarvy® from Gilead, the anti-coagulent Eliquis® from partners Bristol-Myers Squibb and Pfizer, the drug Dupixent® from Sanofi approved for severe asthma in May, chronic rhinosinutis with nasal polyposis in June, atopic dermatitis in August and severe chronic rhinosinusitis in October, Stelara® from Janssen approved for psoriatic arthritis in 2013, Chron's disease in 2016, psoriasis in 2017, ulcerative colitis in October, Tagrisso® approved for 1st-line treatment of EGFR-mutated non-small cell lung cancer in the US and Europe in 2018 and China in September, the anti-diabetic Ozempic® (semaglutide) from Novo Nordisk, Revlimid® from Celgene with additional approvals in May for lymphoma and multiple myeloma, Tecentriq® from Roche approved for triple-negative breast cancer in March and August, small cell lung cancer in March and September and the MS drug Ocrevus® from Roche.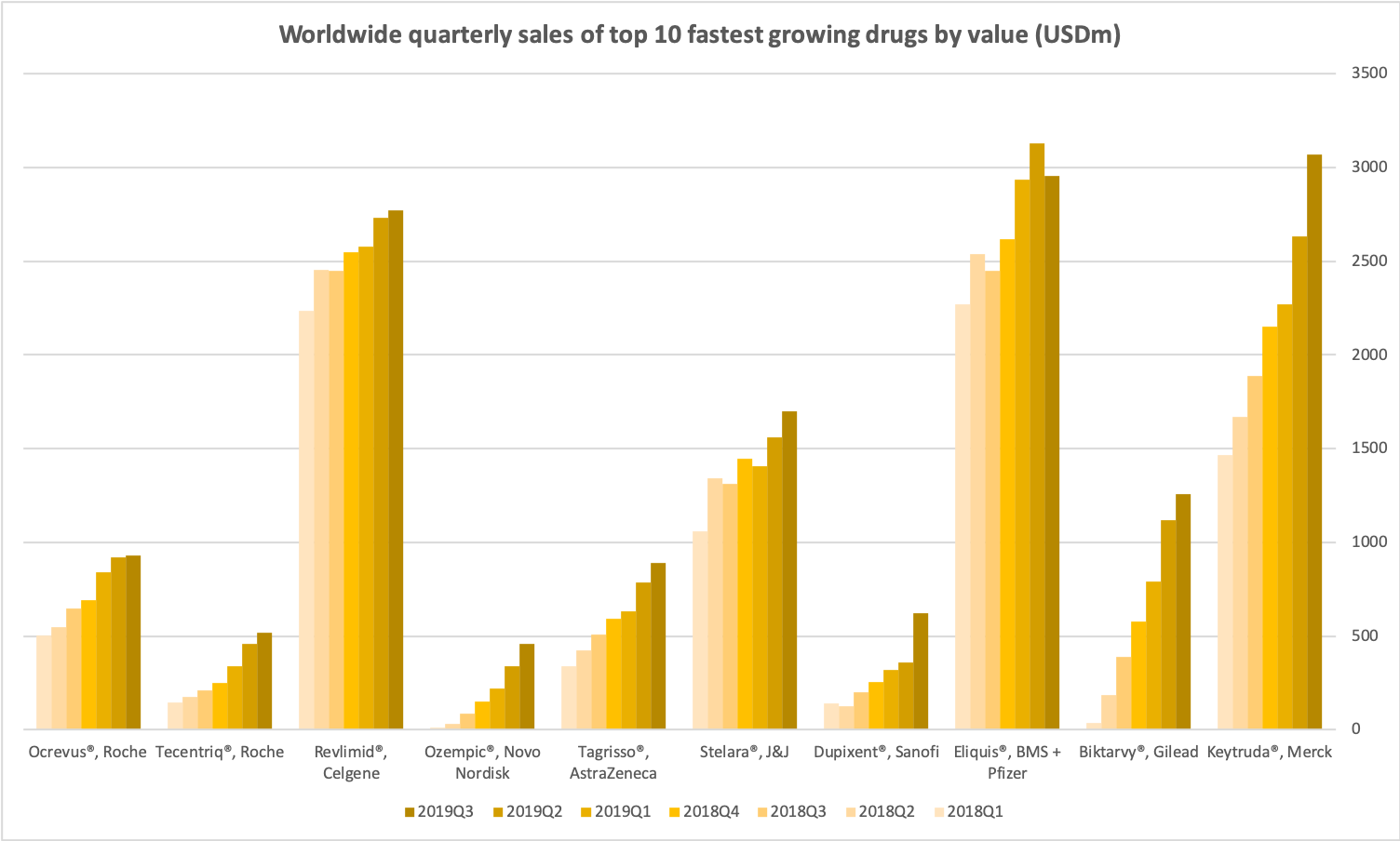 Fastest growing in terms of percentage
The fastest growing blockbuster drugs in terms of percentage is the anti-diabetic drug Ozempic® from Novo Nordisk. Other drugs in the top 10 are Tremfya® from Janssen for the treatment of plaque psoriasis, Entresto® from Novartis for the treatment of heart failure and Darzalex® from Janssen in collaboration with European biotech company Genmab approved for multiple myeloma.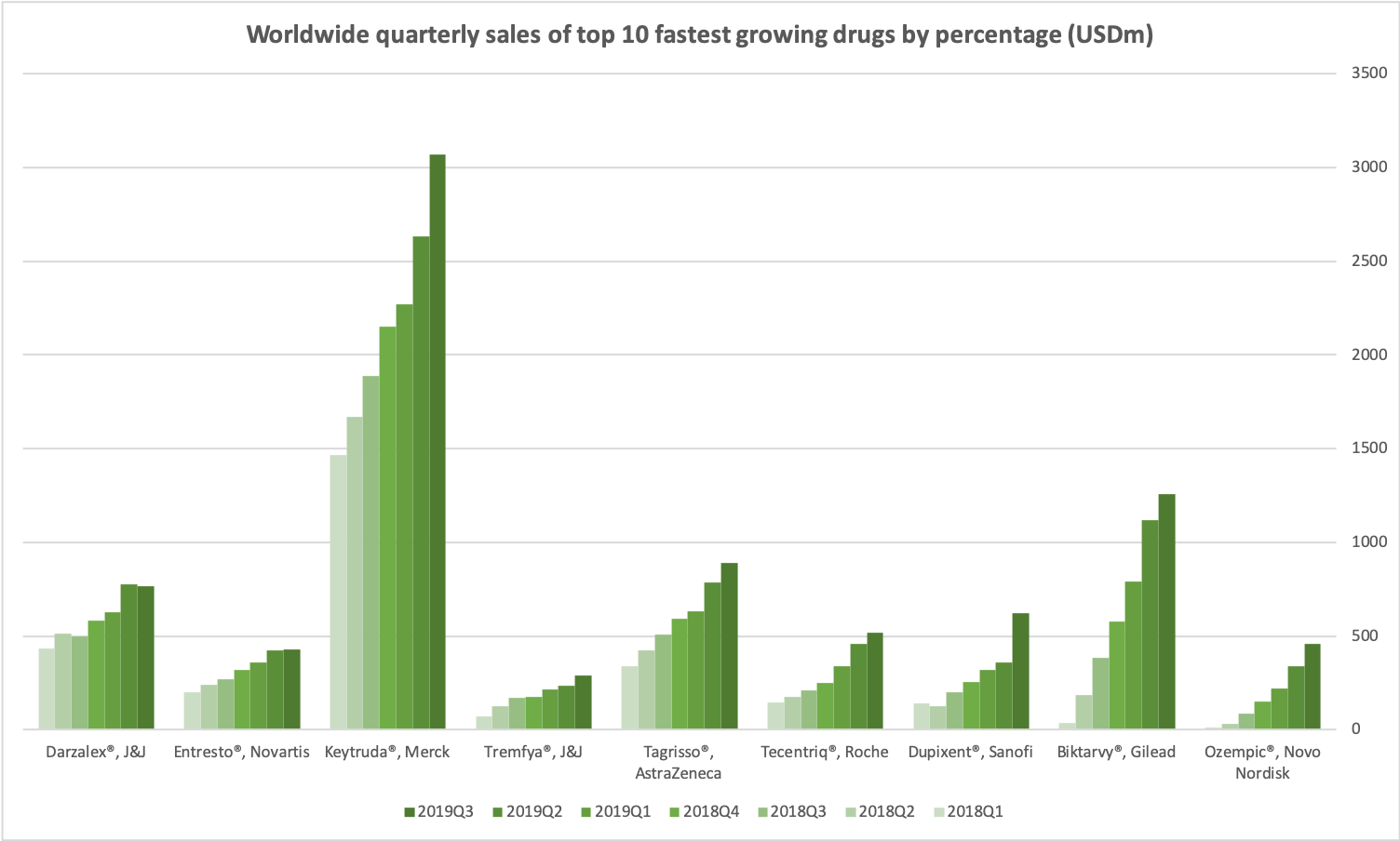 Large percentage of total revenue
It is interesting to note that some drugs make up large fractions of the total revenue. For example small molecule drug (SMD) Revlimid® makes up 61.3% (2,770 USDm) of the total revenue at Celgene, mAB drug Humira® 58.2% (4,936 USDm) at AbbVie, mAB drug Opdivo® 32.1% (1,817 USDm) at Bristol-Myers Squibb and SMD Tecfidera® 31.2% (1,112 USDm) at Biogen.
The patents on Revlimid® expire in 2027 in the US and 2024 in Europe. Celgene is to be acquired by Bristol Myers-Squibb.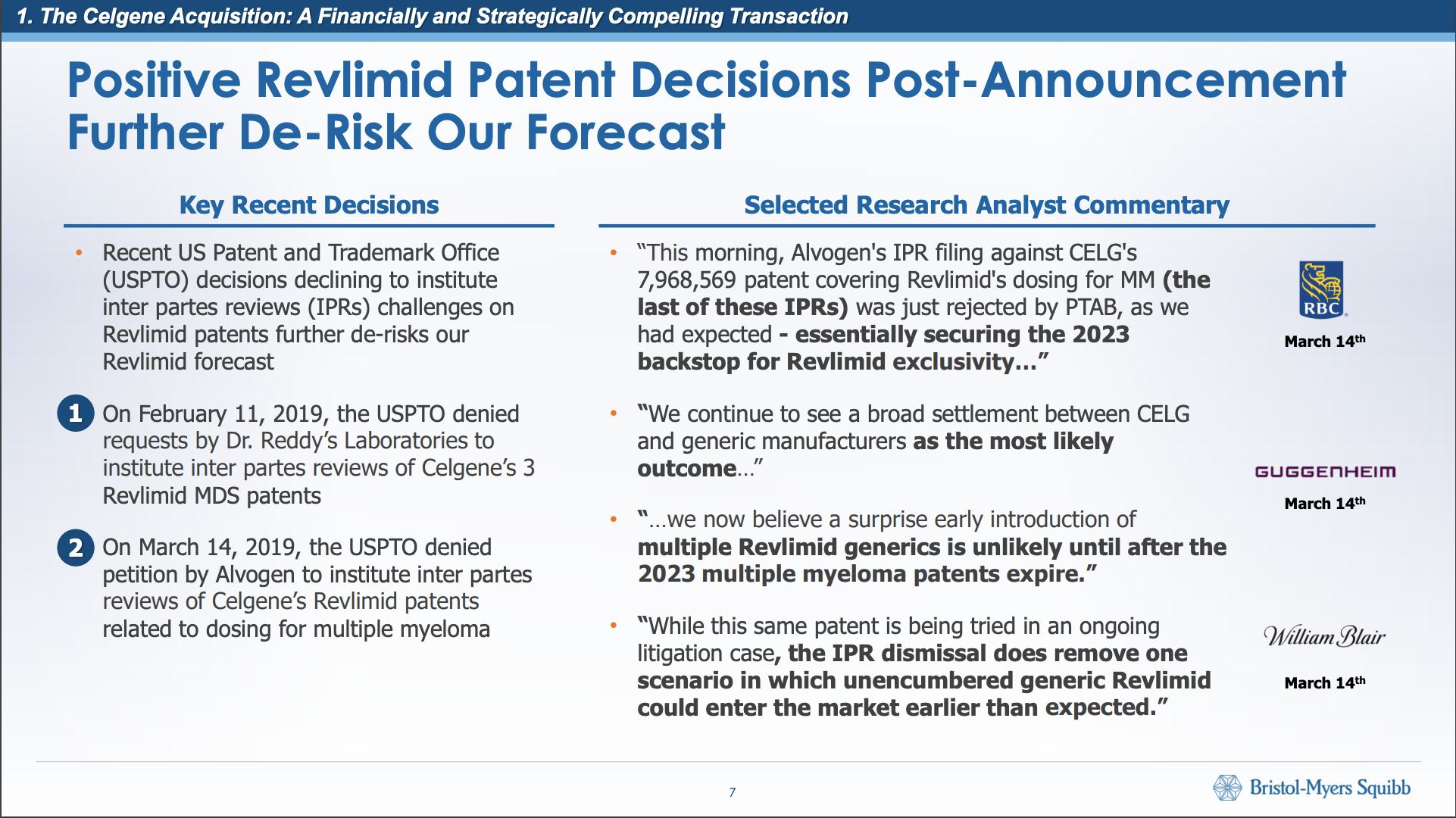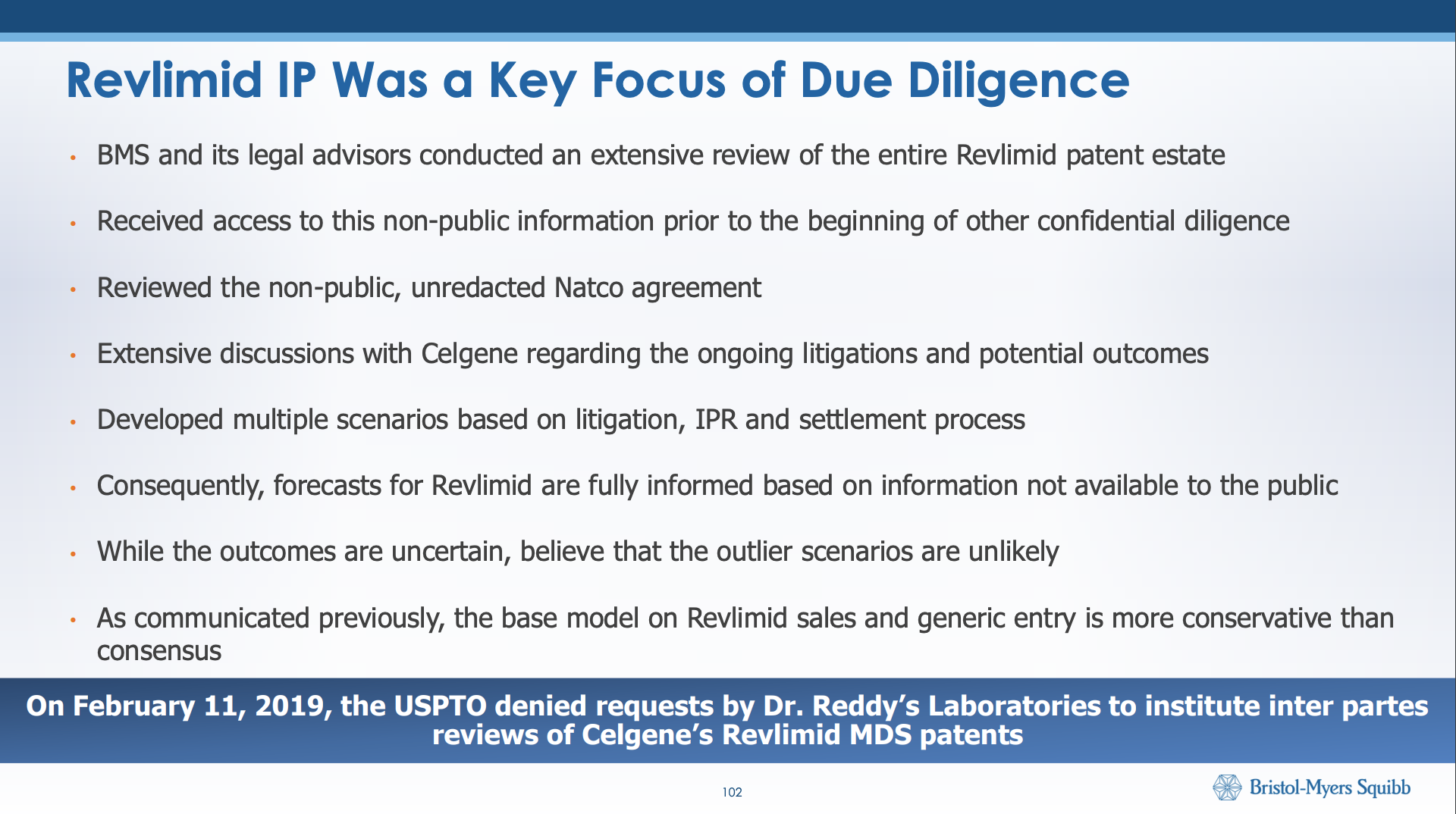 The European patent on Humira® expired in 2018, and the AbbVie drug is already facing competition from the biosimilars Hadlima (Samsung Bioepsis; Samsung and Biogen joint venture), Hyrimoz (Sandoz of Novartis), Cyltezo (Boehringer-Ingelheim) and Amjevita (Amgen). The US patent expires in 2023.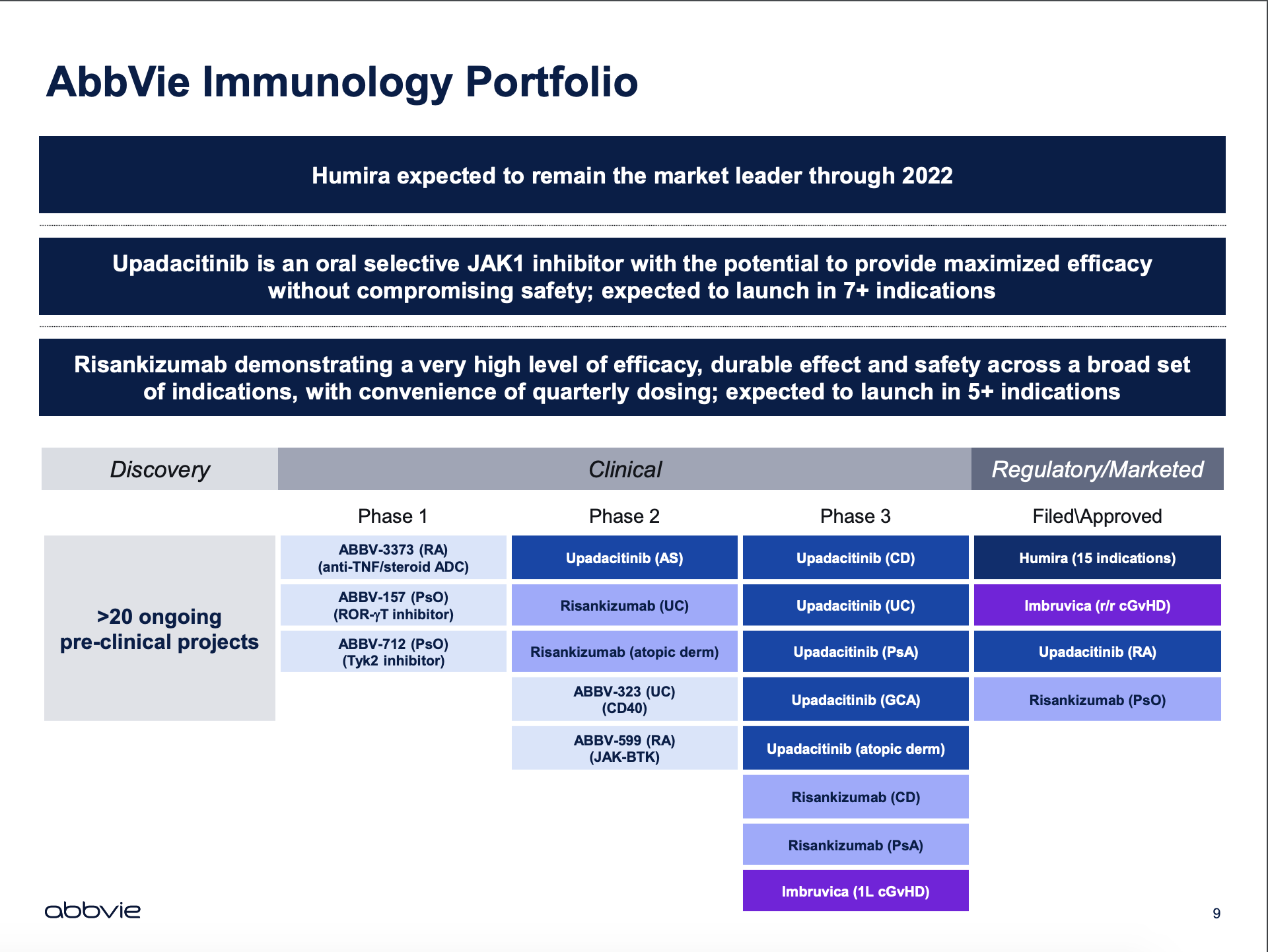 The patent on Opdivo®, which has more than 10 indications, expires in 2026.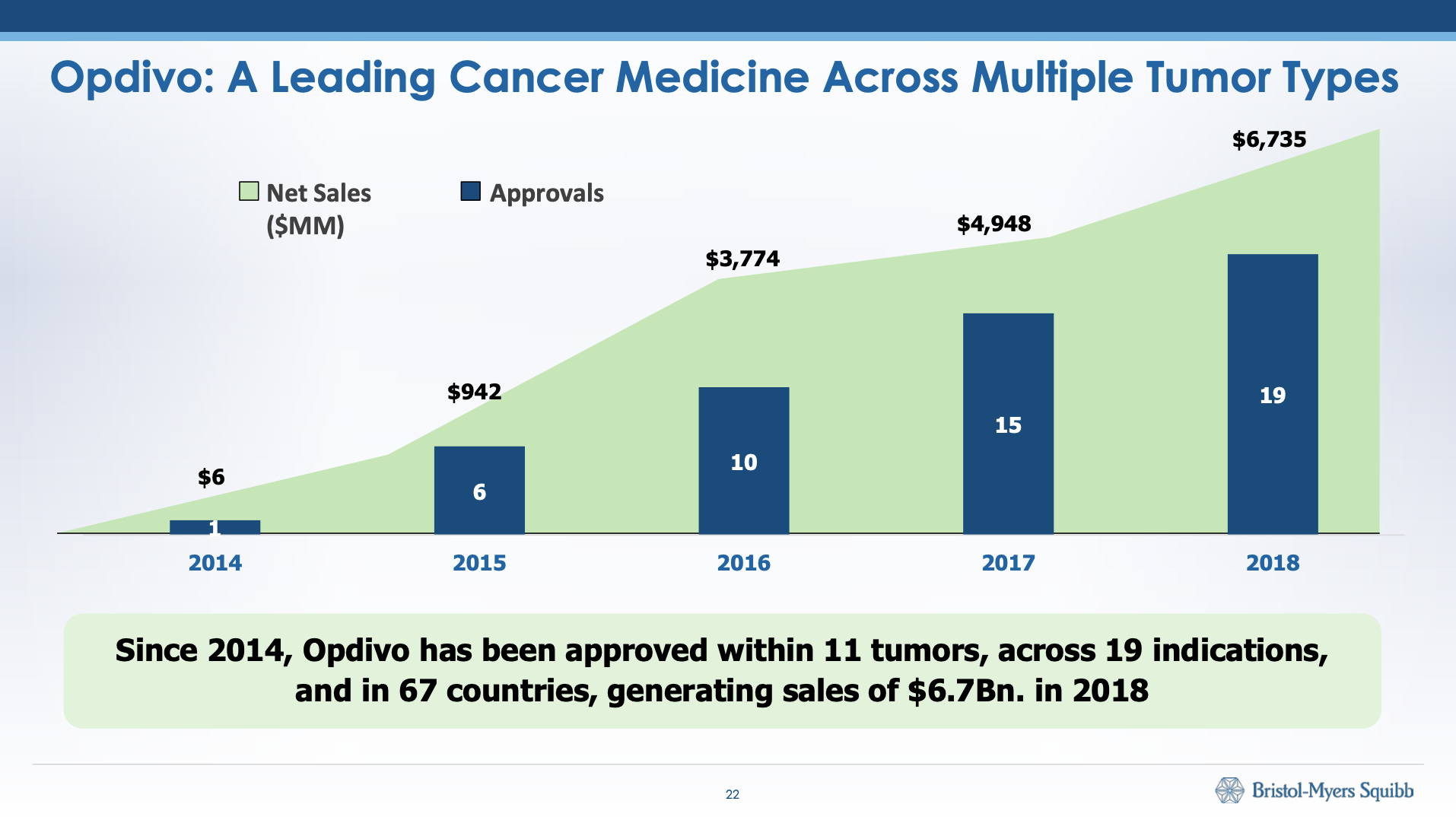 There is currently a legal dispute between Biogen and generic manufacturer Mylan, whether Tecfidera® is protected from generic competition until 2020 or 2028.
In July 2018 Mylan Pharmaceuticals Inc. filed a petition with the U.S. Patent Trial and Appeal Board (PTAB) seeking inter partes review of our U.S. Patent No. 8,399,514 (the '514 Patent). The '514 Patent includes claims covering the treatment of MS with 480 mg of dimethyl fumarate per day as provided for in our TECFIDERA label. On February 6, 2019, the PTAB instituted inter partes review of the '514 Patent (the "Mylan IPR"). Thereafter, the PTAB granted the petition of Sawai USA, Inc. and Sawai Pharmaceutical Co. Ltd. and joined them as petitioners in the Mylan IPR. A hearing has been scheduled for November 2019.

Biogen 10Q.