Microsoft issued a press release on its 2020 first quarter results after the markets closed with the following bullet points.
Revenue was $33.1 billion and increased 14%
Operating income was $12.7 billion and increased 27%
Net income was $10.7 billion and increased 21%
Diluted earnings per share was $1.38 and increased 21%
The figures below summarise the sales, profits and margins by each business segment.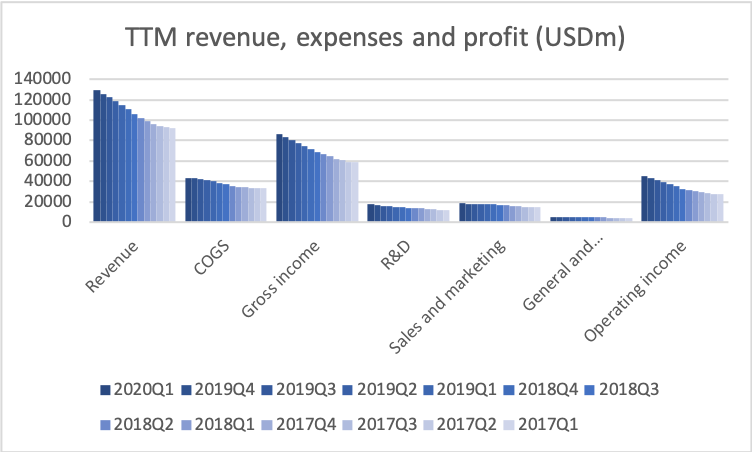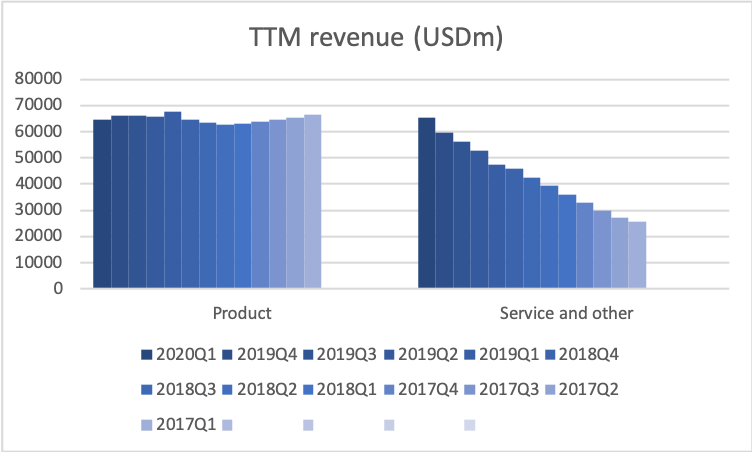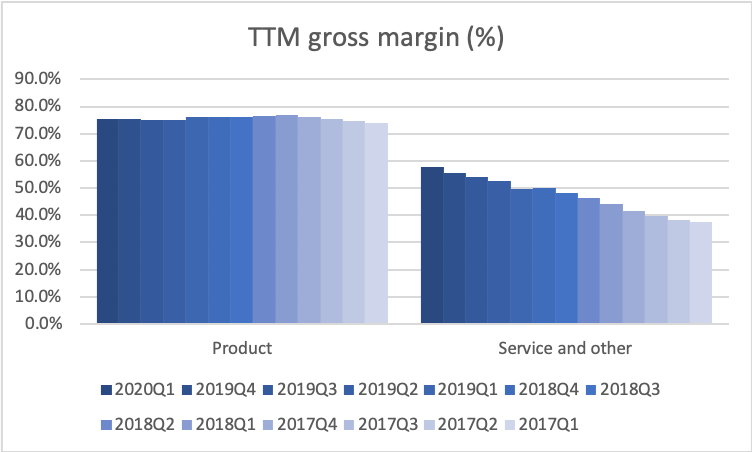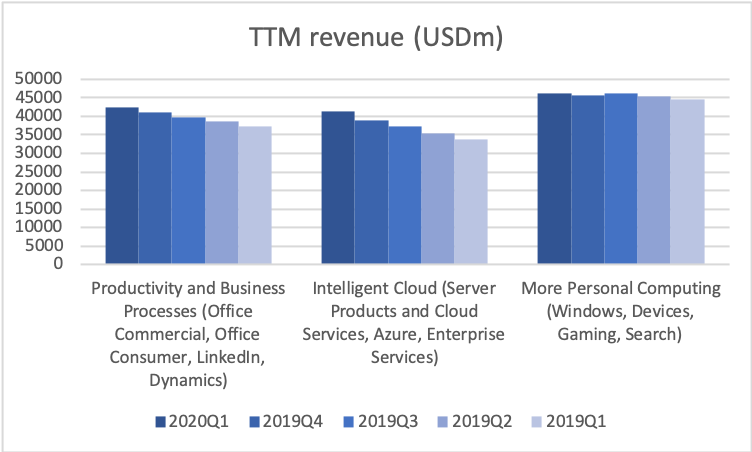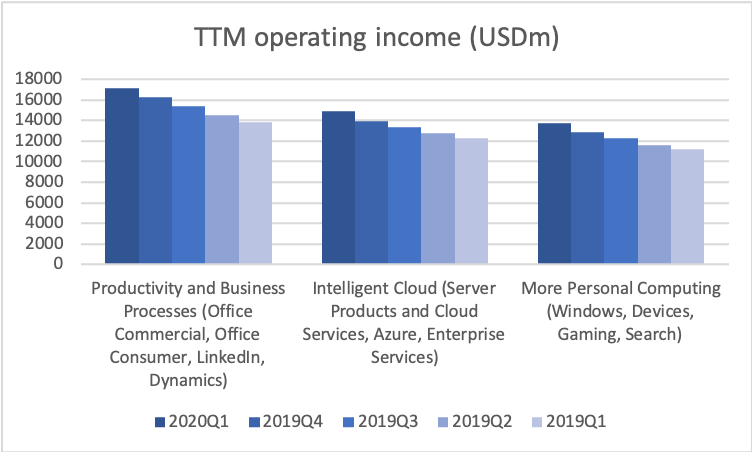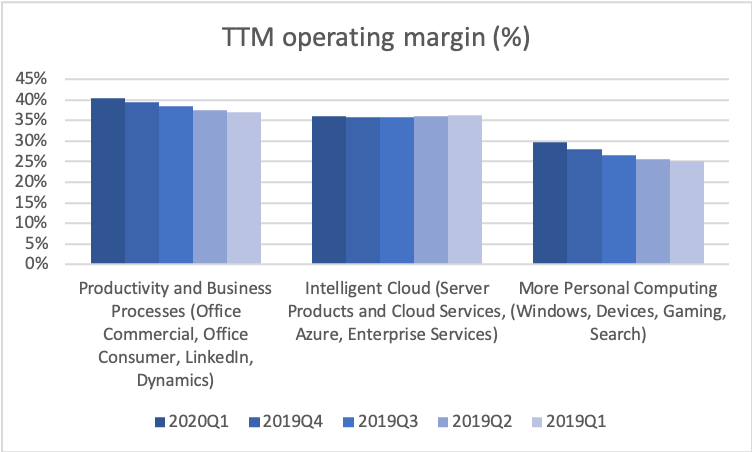 Valuation
Despite increasing sales and expanding margins Microsoft continues to be extravagantly priced. Better choices in the space might be IBM, Oracle and Cisco.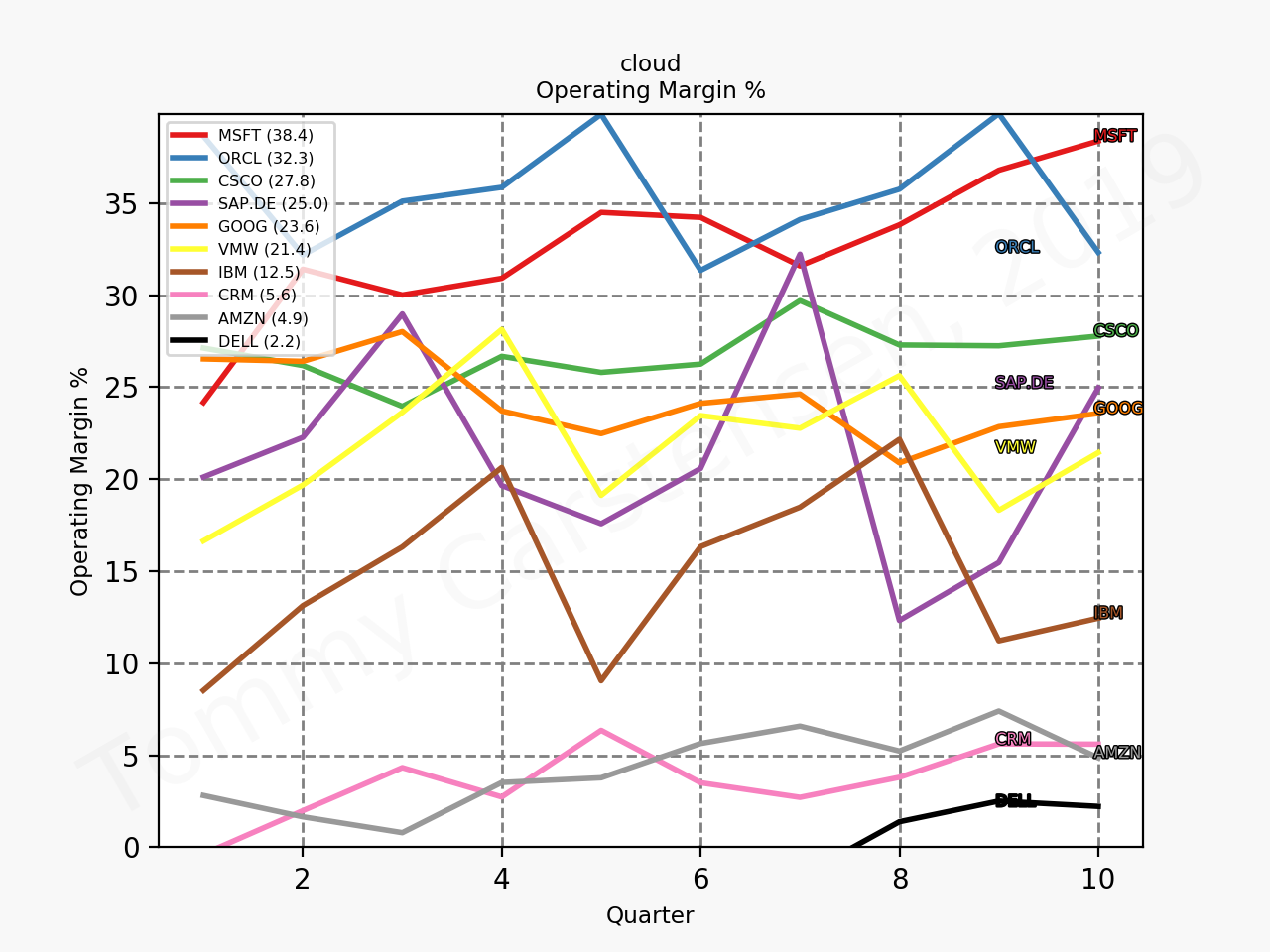 Media coverage
Reuters – Microsoft forecasts cloud sales above expectations
Reuters – Microsoft's cloud business slows, casts shadow over results
Bloomberg – Microsoft Rallies as Results Beat 'Virtually Every Metric'
Bloomberg – Microsoft Sales, Profit Top Estimates on Cloud; Azure Slows