Costco [COST] issued a press release on their quarterly results after markets closed.

Quarterly results
Comparable store sales missed estimates and the growth is slowing down in all segments. The US segment represents three quarters of the overall revenue.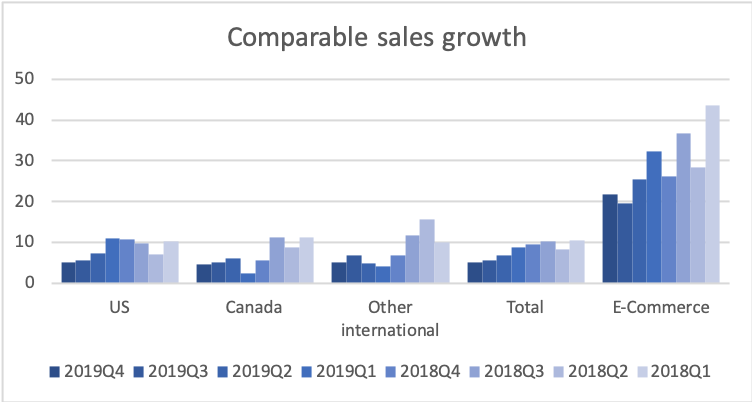 Comparison with peers
Costco has very low gross margins relative to its peers, and despite its low SG&A it has low single digit operating margins.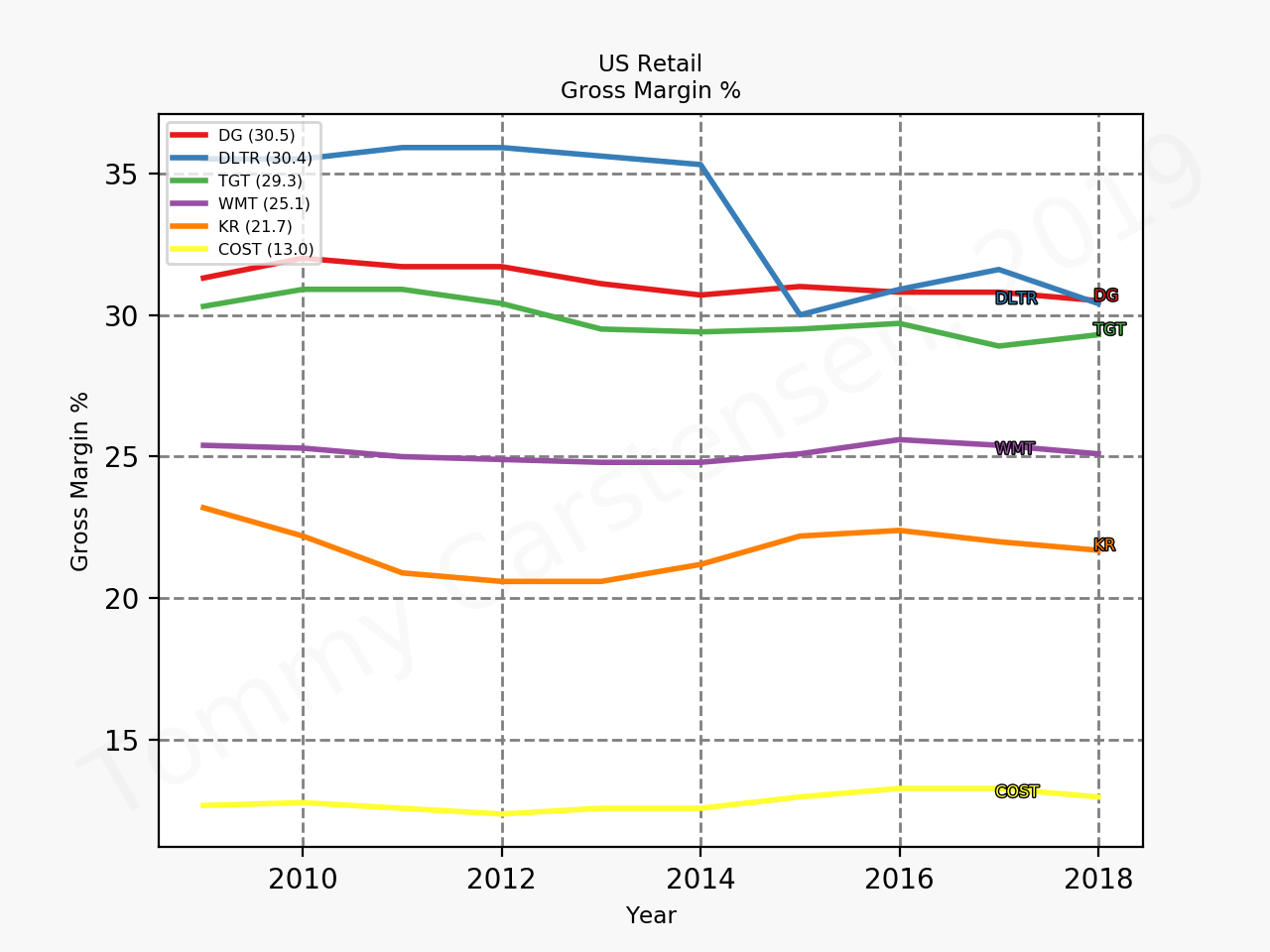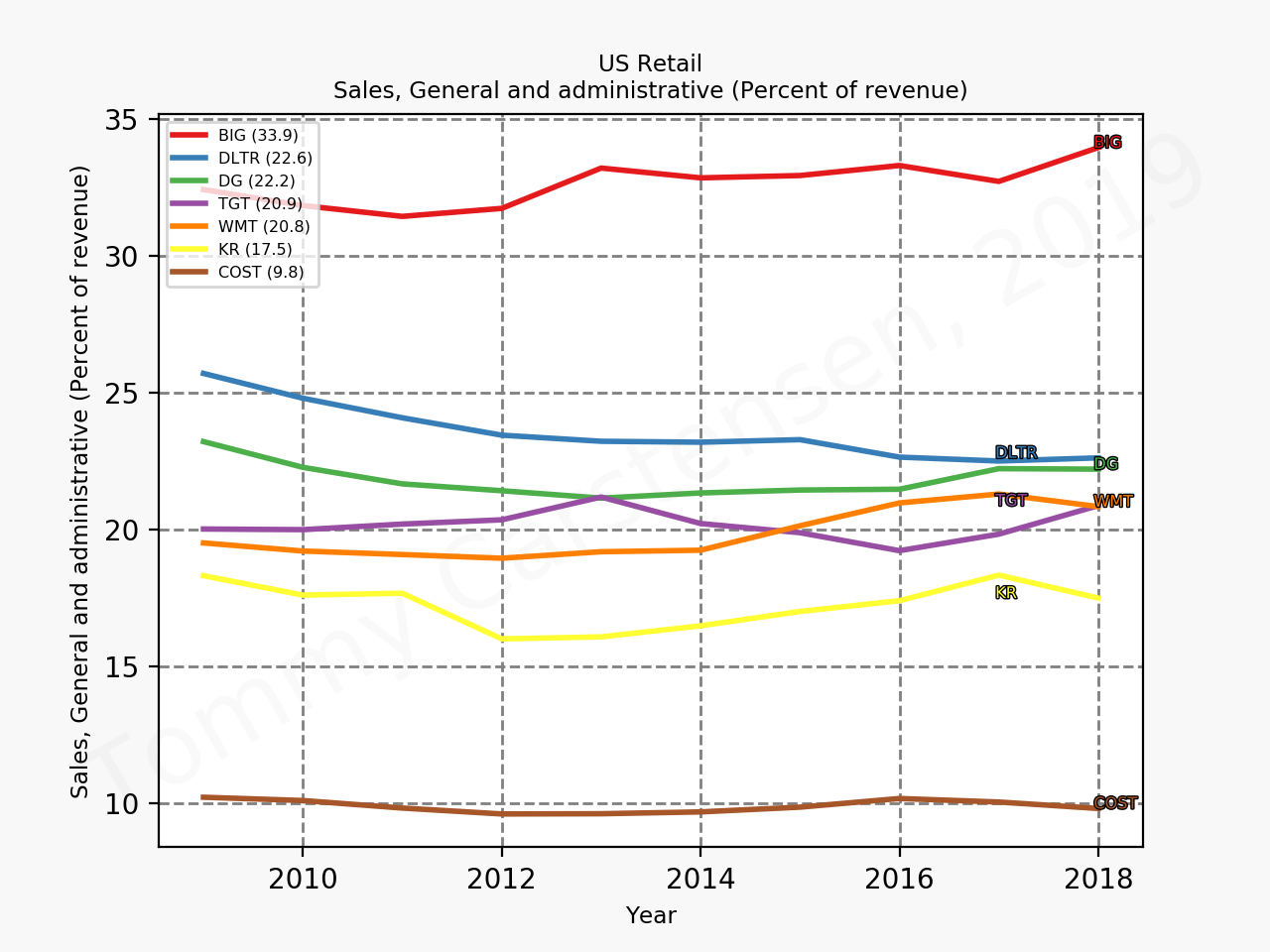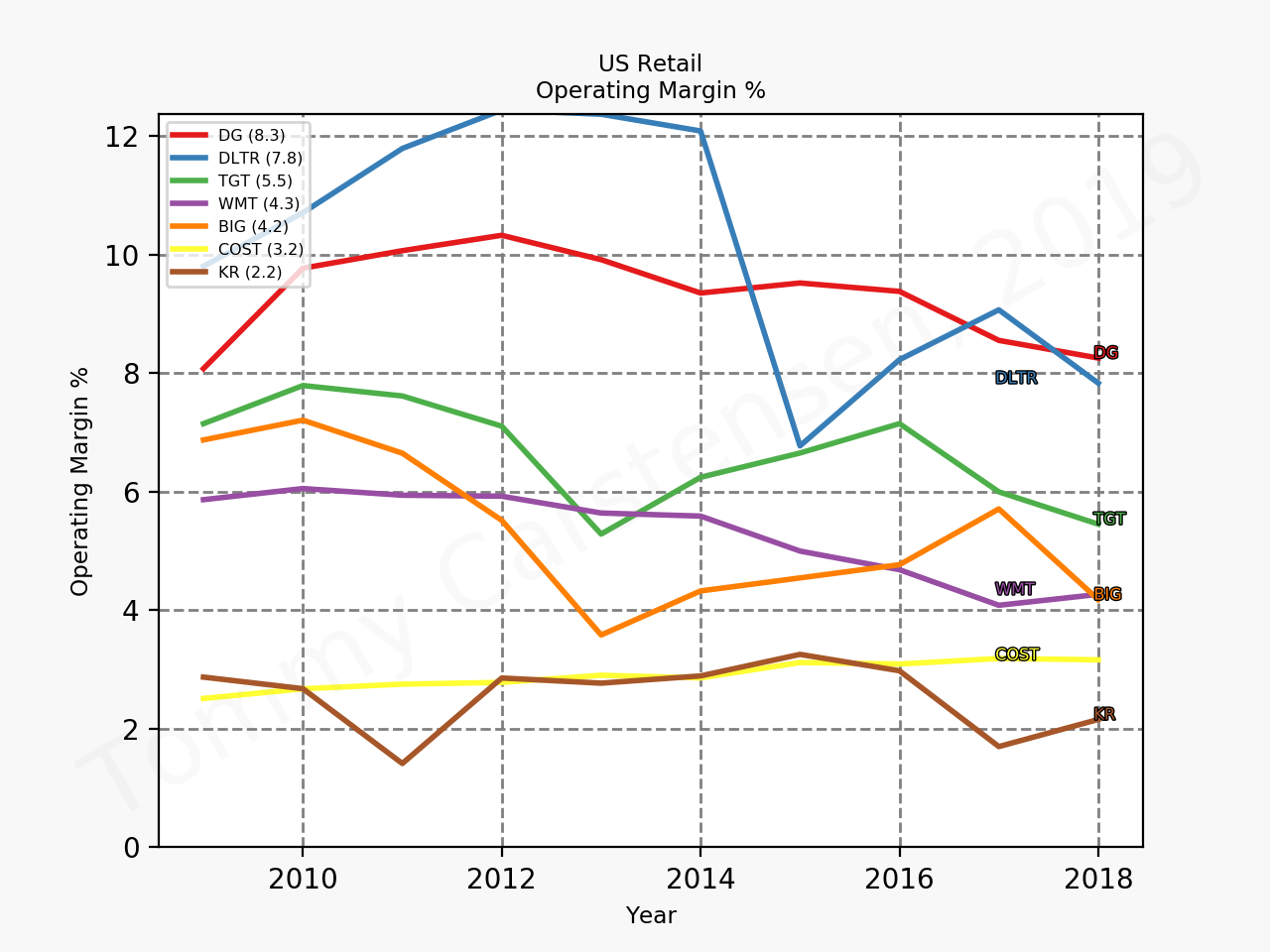 The beauty of Costco however is their assets turnover of approximately 350%, which is only rivaled by Kroger [KR]
Kroger however has a much higher equity multiplier than Costco and a much lower interest coverage, which makes Costco a more attractive company than Kroger to invest in, when not taking into account valuation.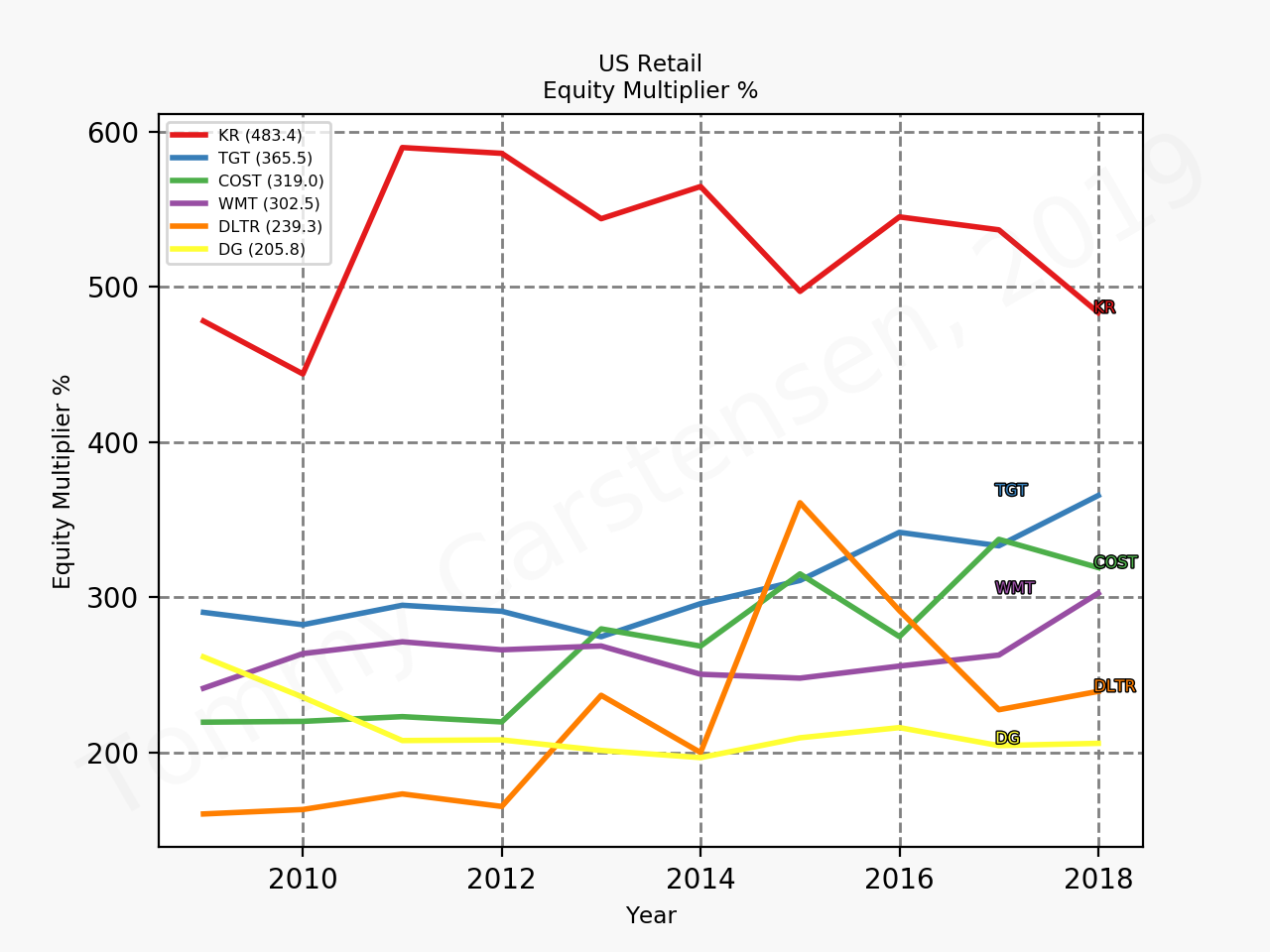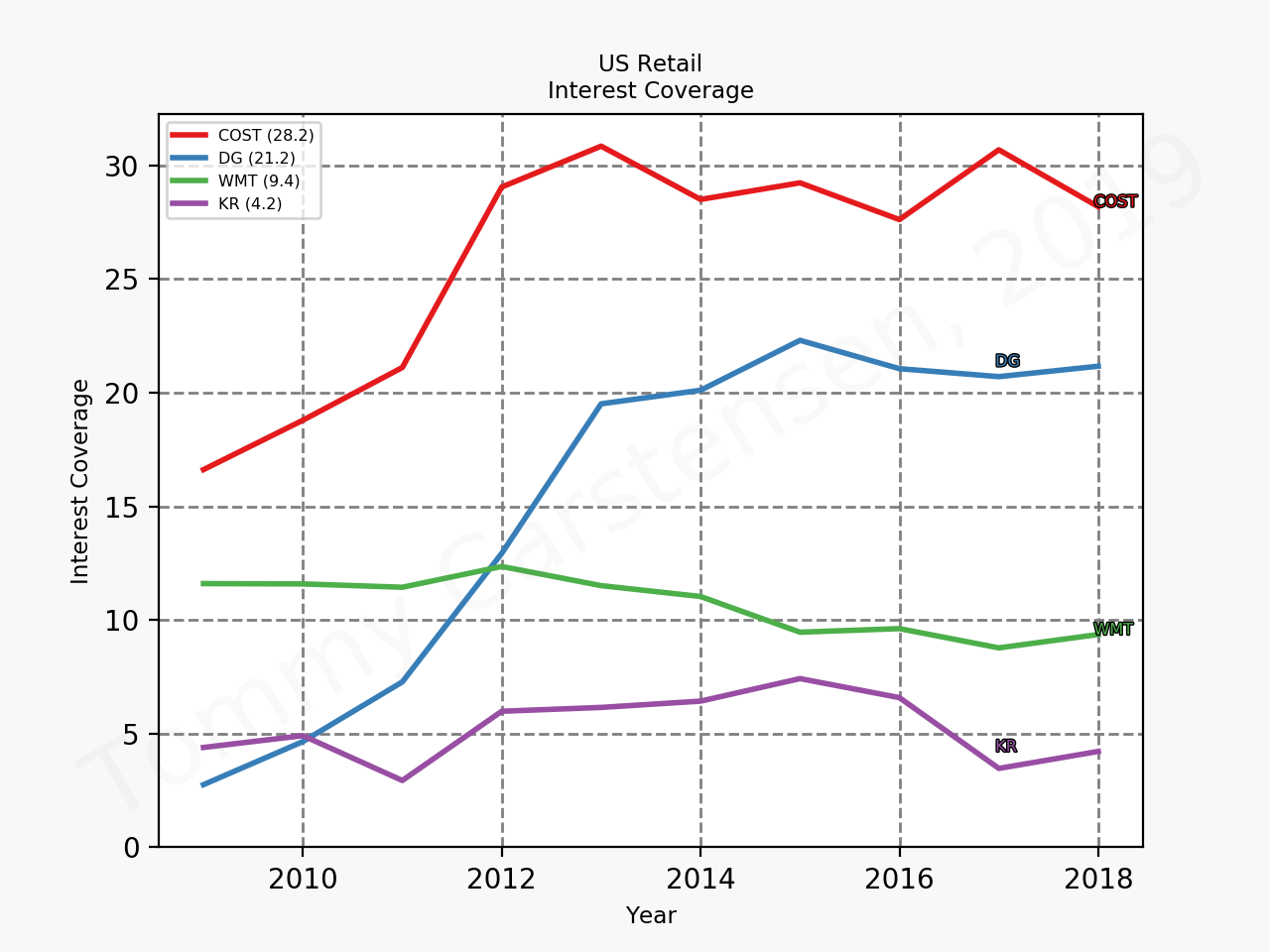 Valuation
The share price of Costco has over the past 10 years gone up by more than 600% along with those of Dollar General [DG] and Dollar Tree [DLTR].
During that time all three have grown revenue by 200% or more; DLTR even more as a consequence of their acquisition of Family Dollar in 2015.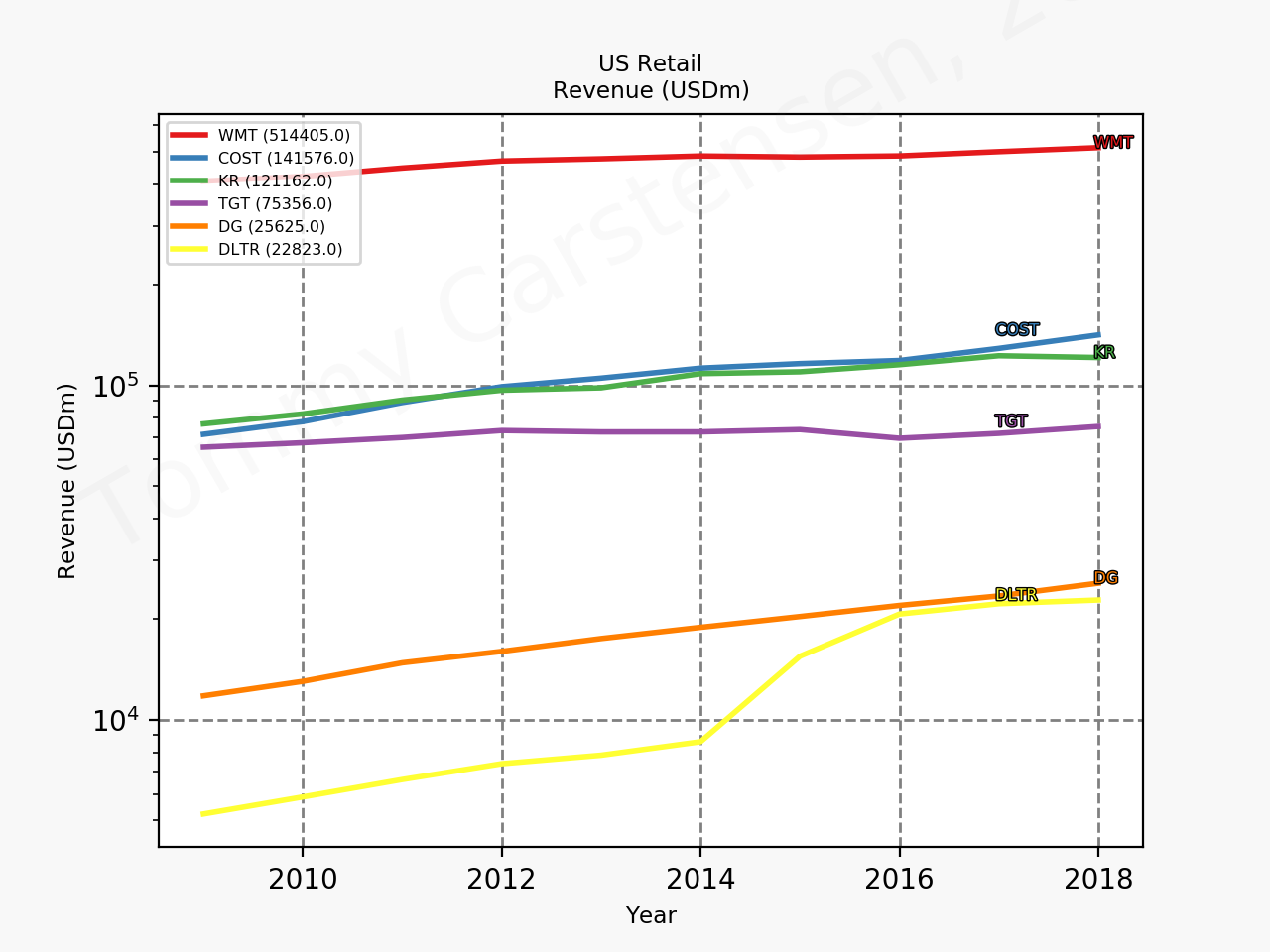 At a forward P/E of 33.8 Costco is richly valued and the quarterly earnings probably do not justify such lavish multiples. Below a plot of the enterprise value over the operating income as a time series, which shows the expansion of multiples for Costco in particular over the past 10 years. Costco is a wonderful business, but it's probably too expensive at current levels despite their recent launch in China. If it is indeed priced to perfection, then missing on comparable store sales could have negative consequences for the stock price, when the markets open.
Media coverage
Reuters – Costco quarterly sales miss estimates amid fierce competition
Bloomberg – Costco's Profit Falls Just Short of Investors' High Expectations