The FDA has issued a press release regarding the approval of the first oral GLP-1 treatment for type 2 diabetes. Novo Nordisk also issued a press release on Rybelsus®. Novo Nordisk in the US issued a separate press release. In terms of future peak sales this might be the most important FDA approval of any drug this year.
Insulin has in recent years lost market share to drugs such as injected GLP1, oral SGLT2 and in particular oral DPP4 such as Januvia® from Merck and Trajenta® from Eli Lilly.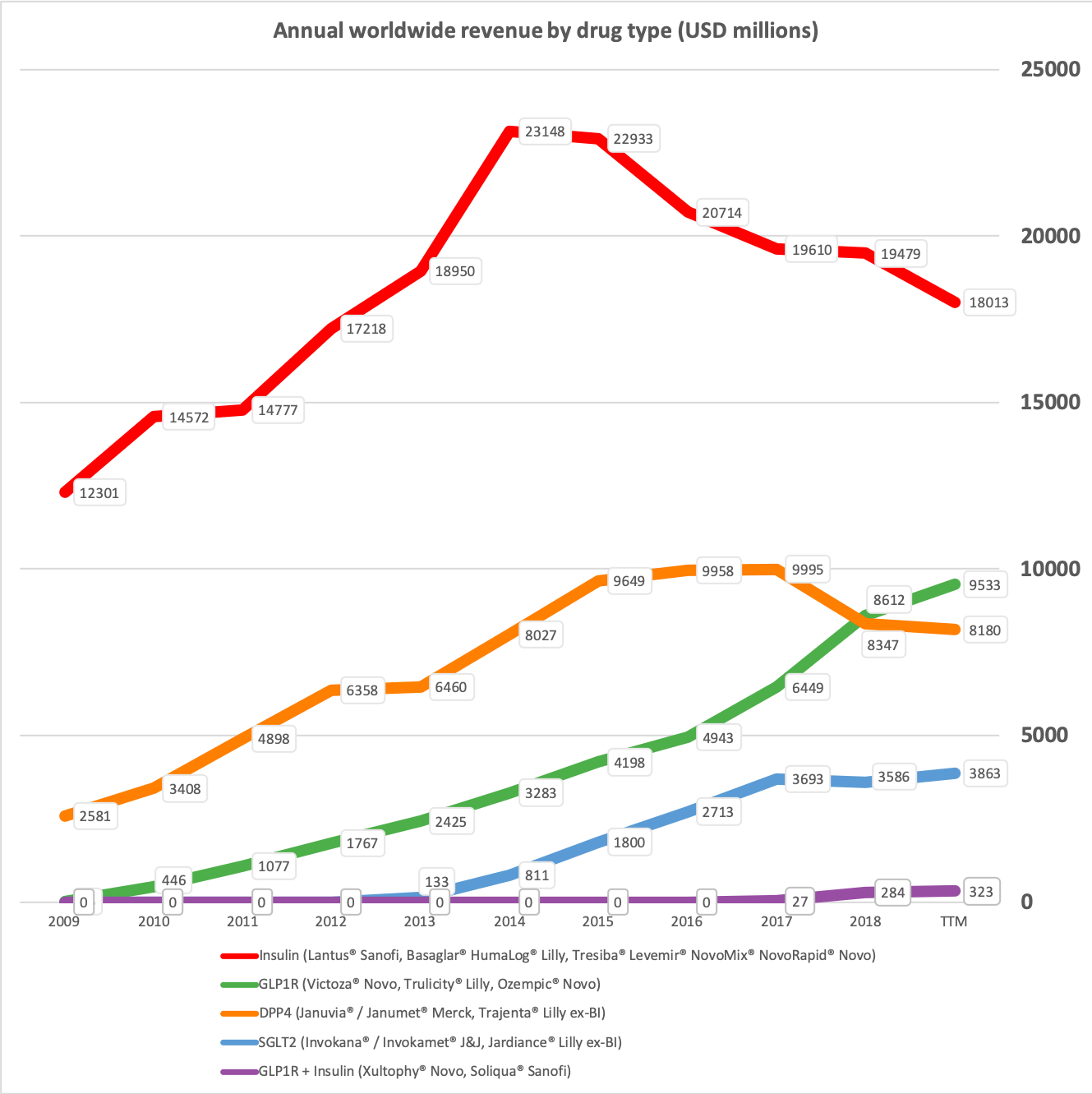 Novo Nordisk has annual sales of approximately $17B of which more than 80% originate from anti-diabetic drugs. The oral DPP4 drug Januvia® in 2016 reached worldwide peak sales of approximately $6B. Rybelsus® does not have the same side effects as DPP4 and it is not impossible imagining Rybelsus® reaching peak sales as high or higher than Januvia®. Sales of Victoza® and Levemir® will continue to shrink as they are cannibalised by their superior equivalents Ozempic® and Tresiba® and other drugs. But this deterioration will most likely be more than offset by Rybelsus® going forward.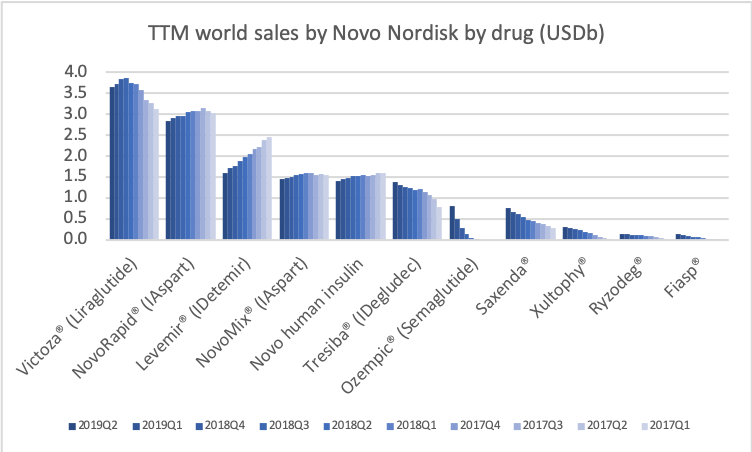 The late stage clinical trial SOUL (NCT03914326) for oral semaglutide follows the phase 3 PIONEER studies. If this trial is succesful, then this could put Rybelsus® on par with other GLP1 class drugs in terms of major adverse cardiovascular events (MACE) and further boost sales of Rybelsus® in the decade ahead.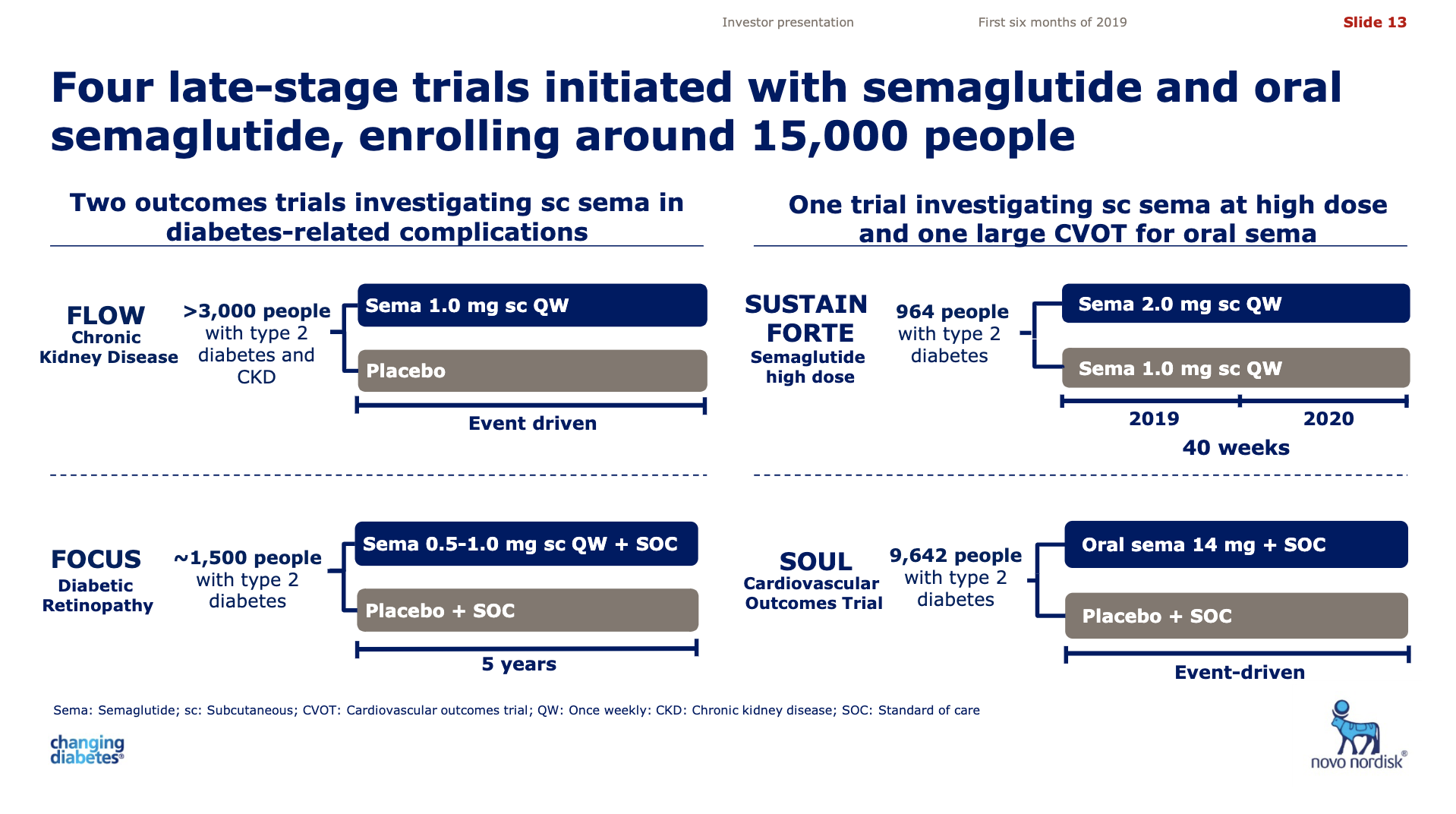 Additionally it is worth pointing out that injected semaglutide is already used for the treatment of obesity (Saxenda®) and oral semaglutide could very well be approved for the same purpose.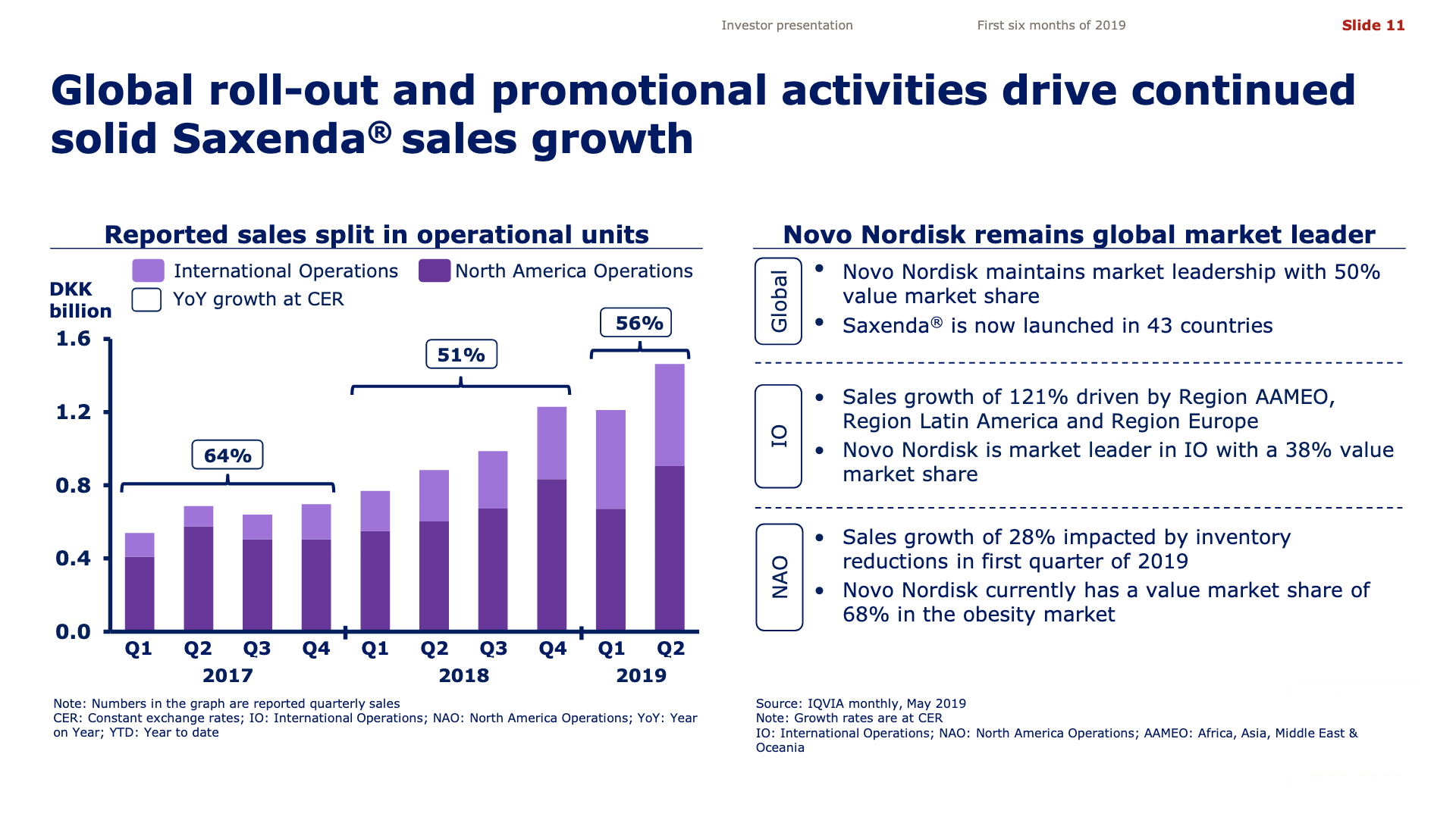 Novo Nordisk has with the approval of oral semaglutide for the treatment of type 2 diabetes (Rybelsus®) positioned itself well for the future. But the approval might have been expected by the market for the past few years and a lot of it might already be priced in as witnessed by the somewhat insignificant share price movement of approximately +2% following the approval.
Reuters – Novo Nordisk wins U.S. approval for first-of-its-kind oral diabetes drug