On August 20th Pandora issued a press release regarding Q2 earnings. The share price subsequently surged; especially following purchases by the CEO and CFO. It seems the absence of bad news is good news in the case of Pandora at the current point of the restructuring plan and at current price levels. Below some important slides from the earnings call and bullet points from the press release.

The 2019 financial guidance for organic growth and EBIT margin excluding restructuring costs is unchanged.
Organic growth was -7% and total like-for-like sales-out growth (like-for-like) was -10% in Q2 2019 driven by decreasing traffic into the physical stores. Like-for-like in Online Stores accelerated to 22%.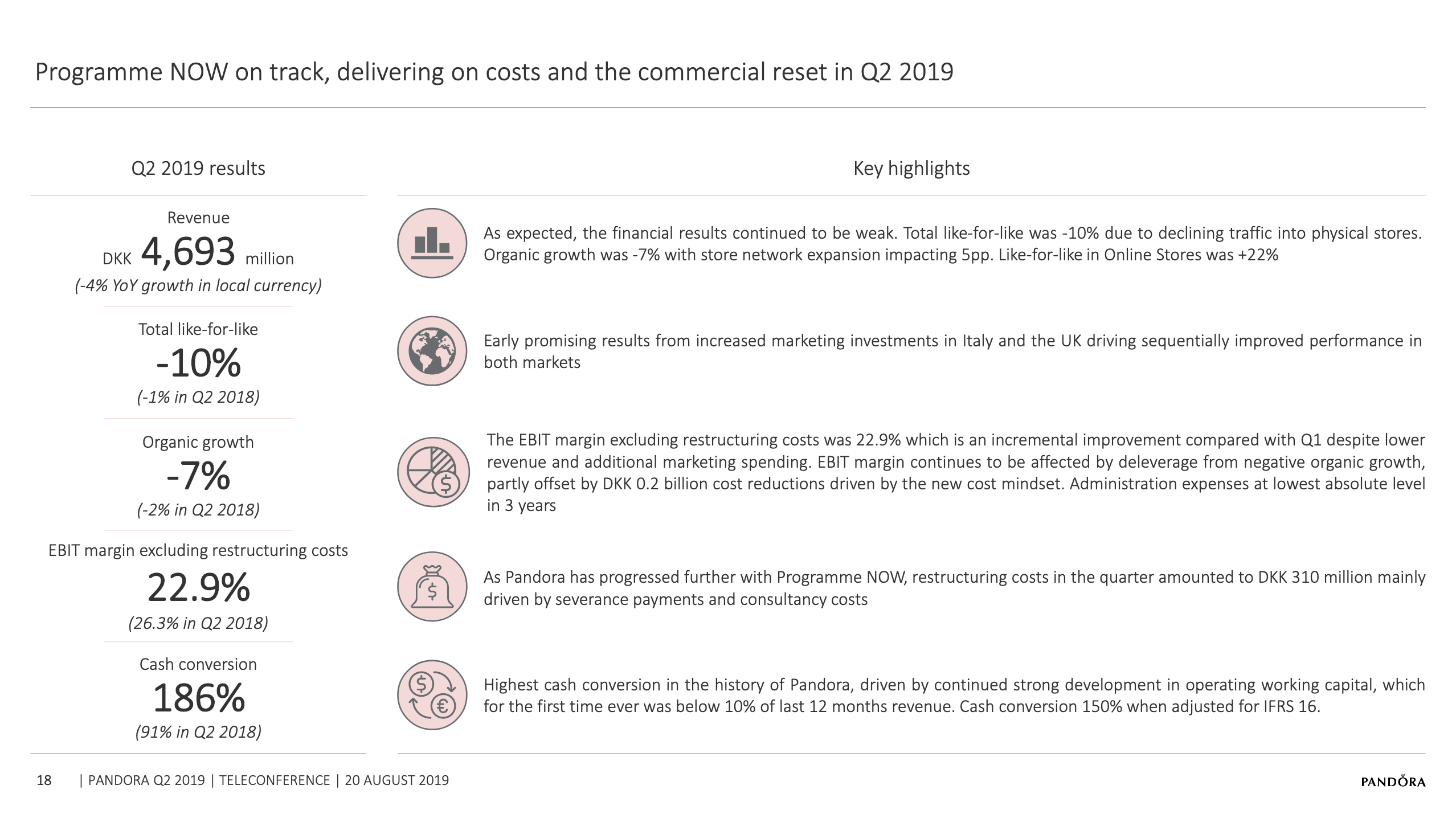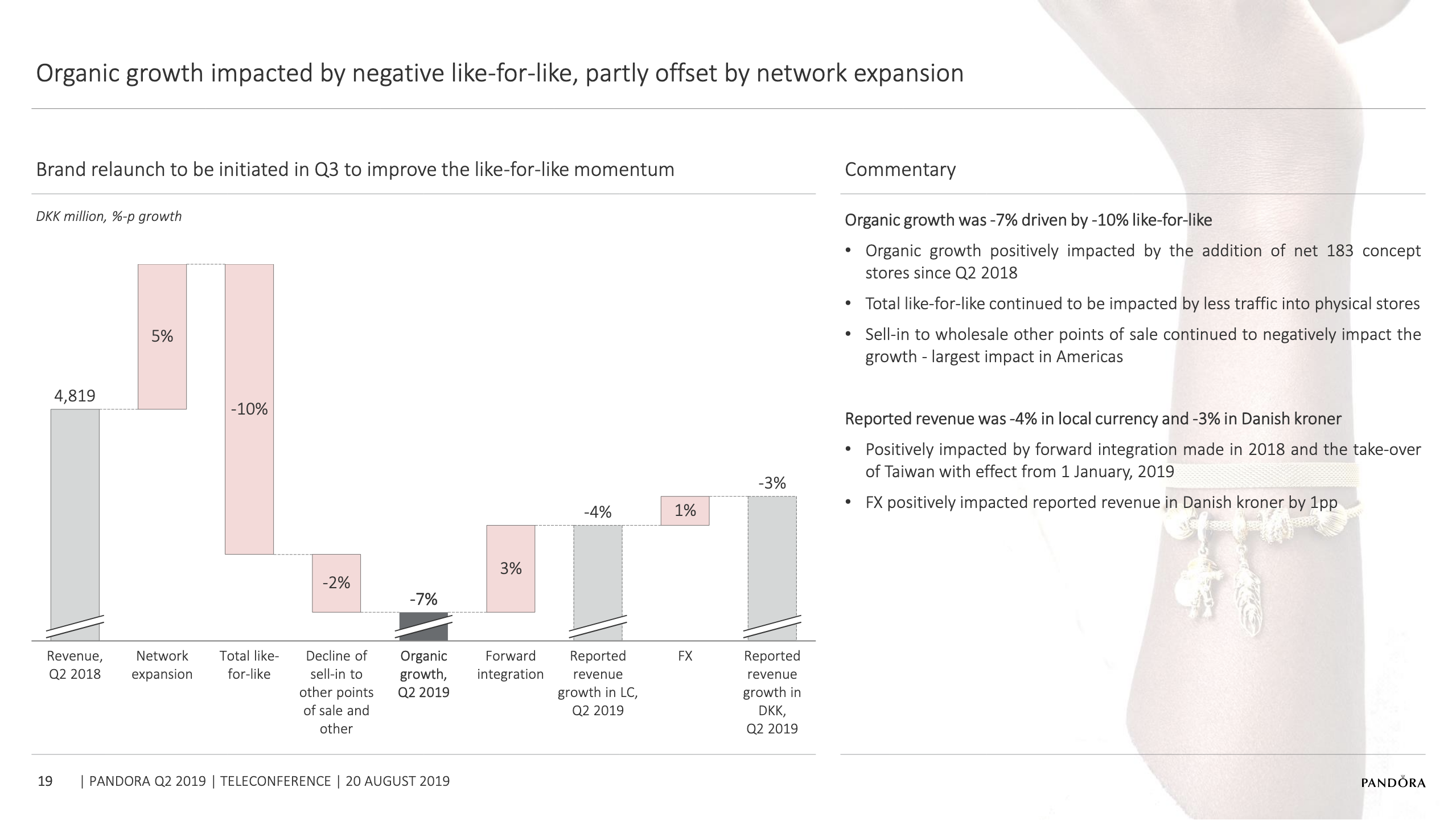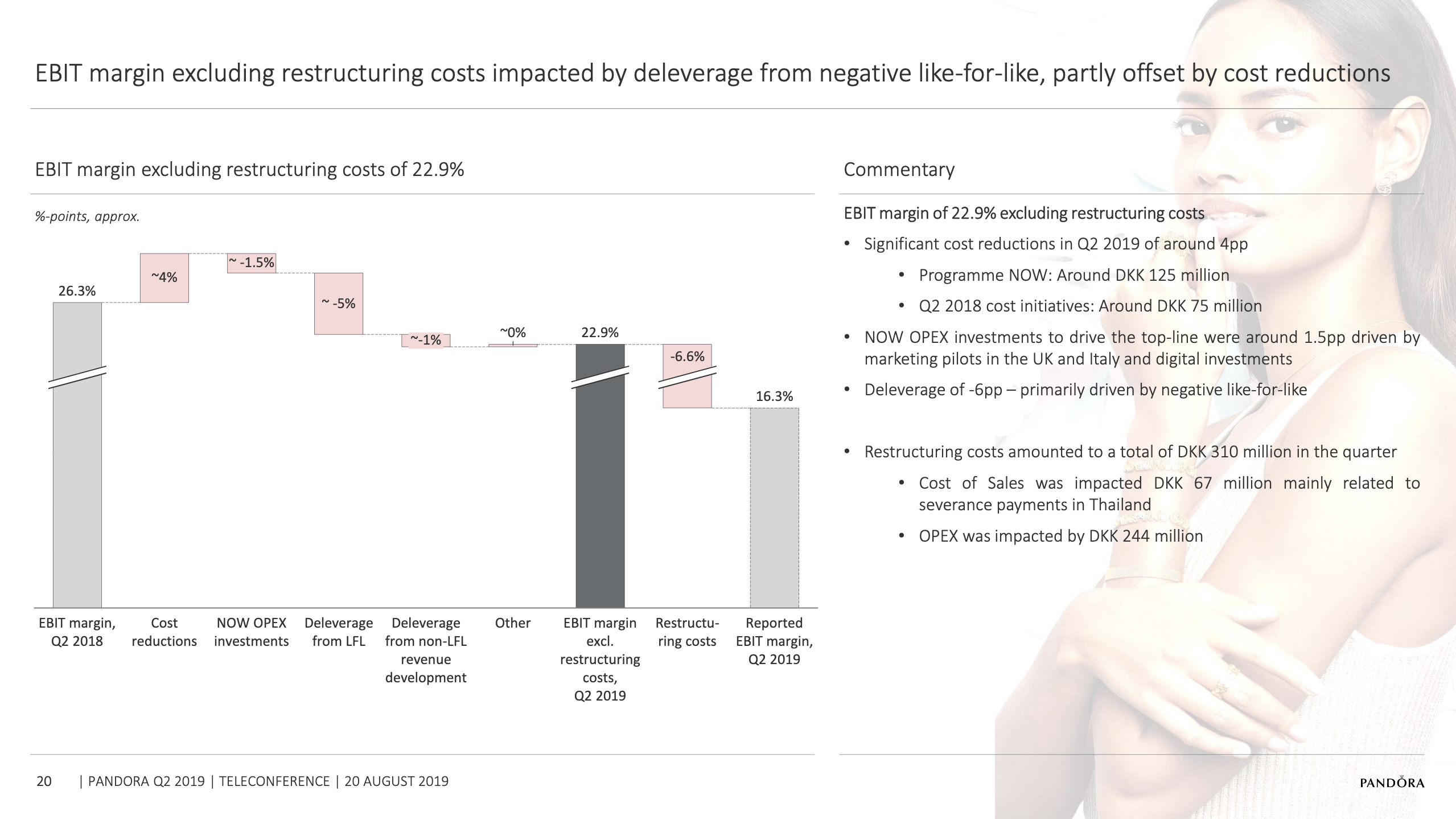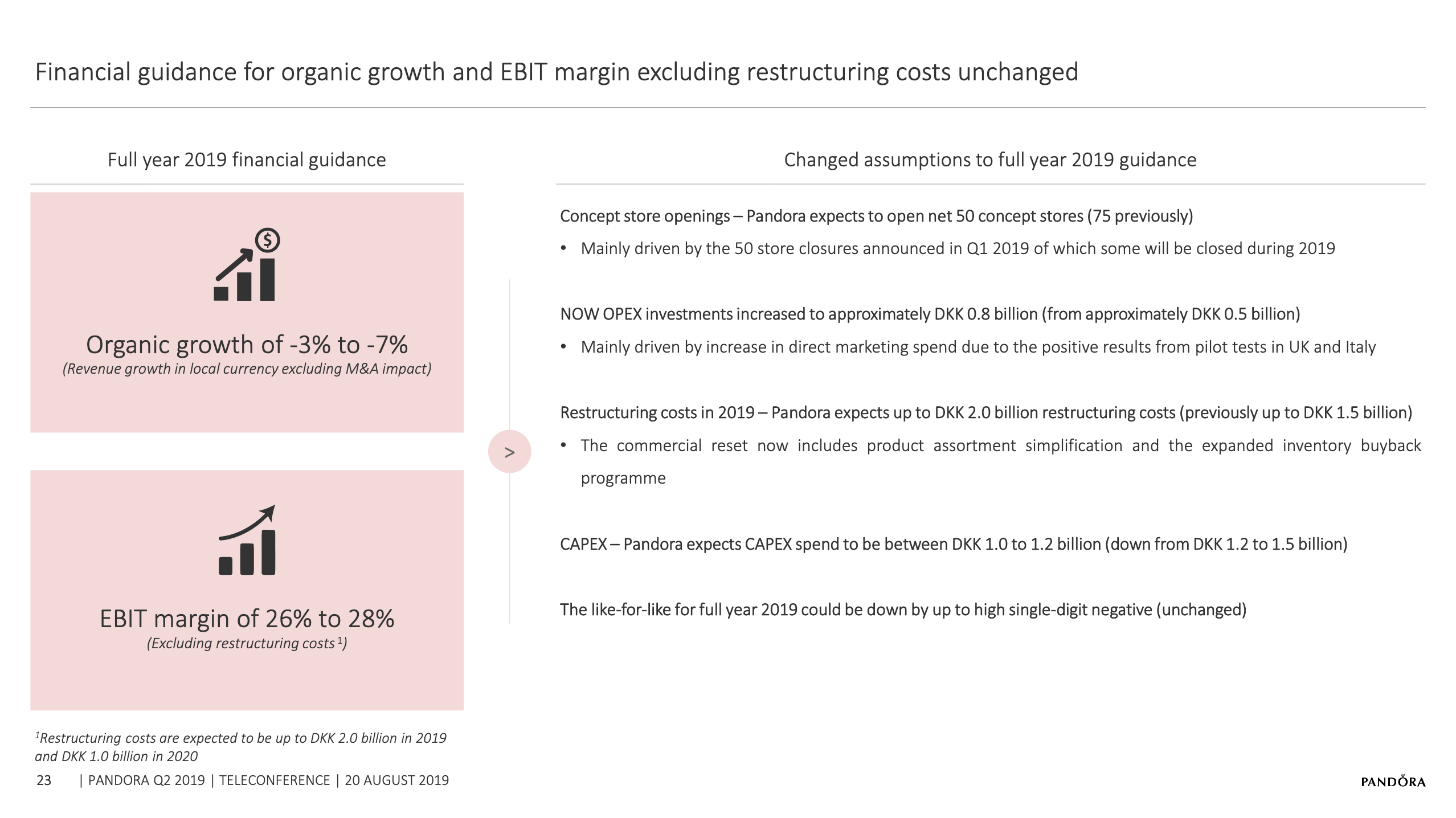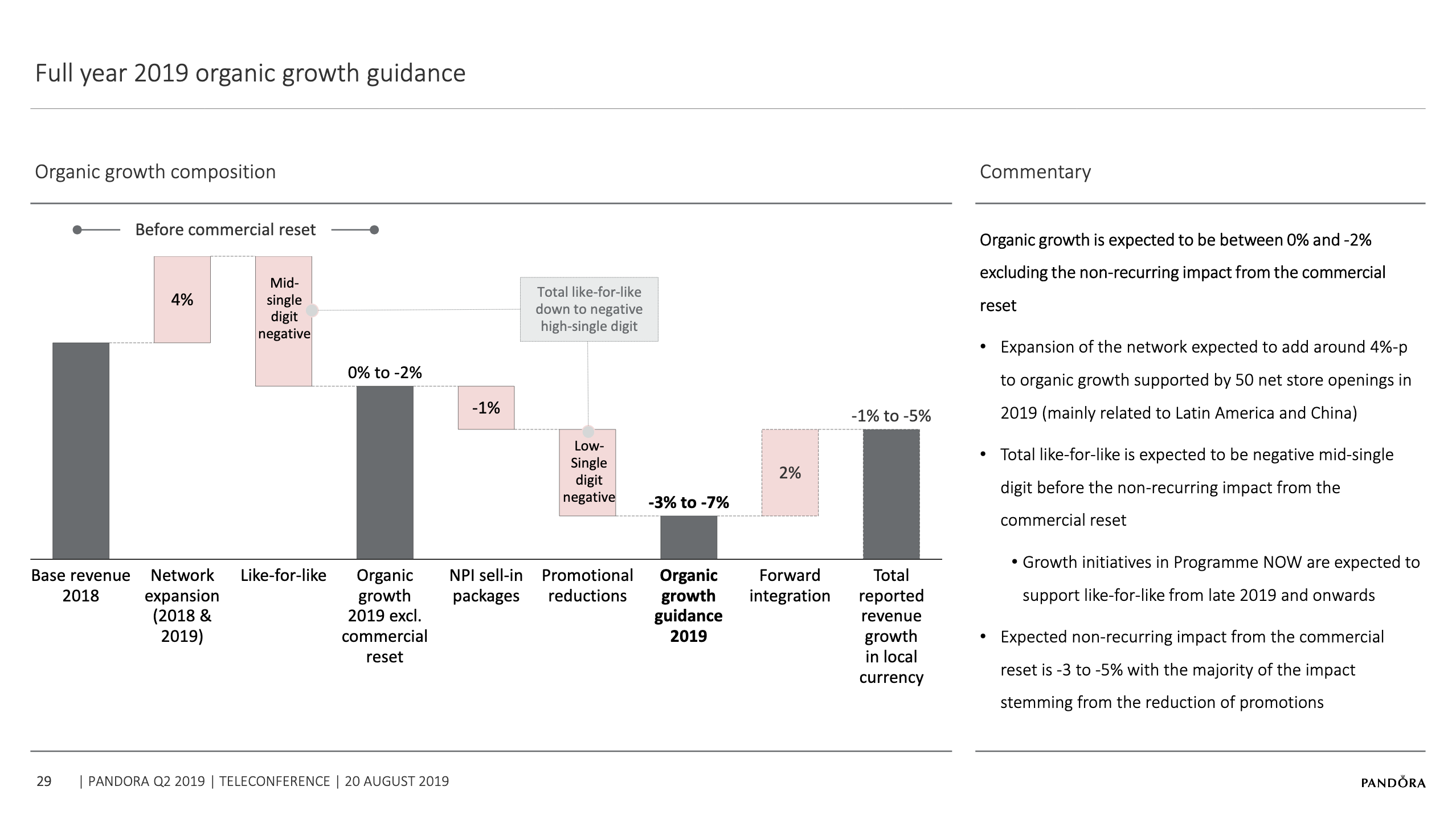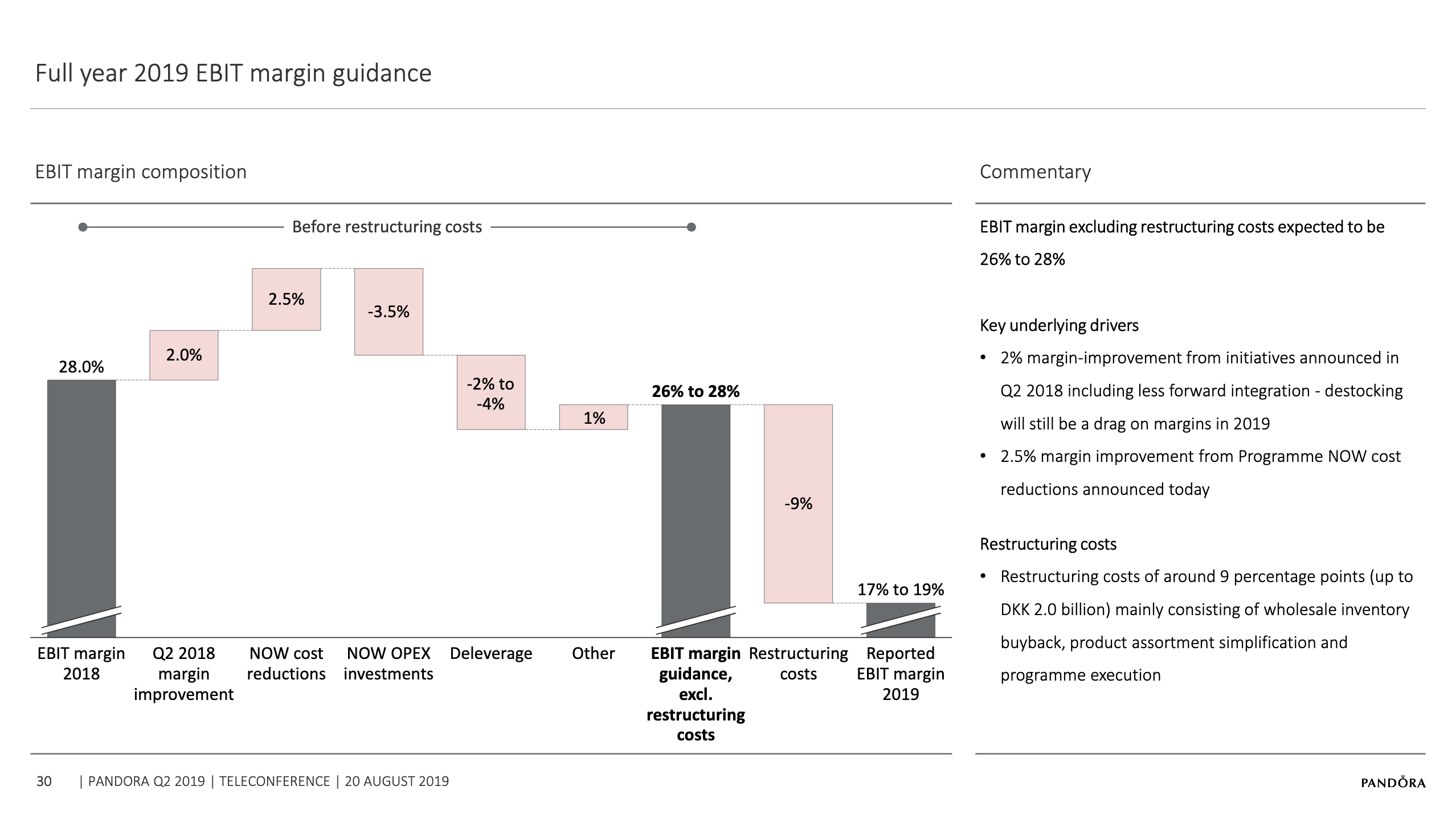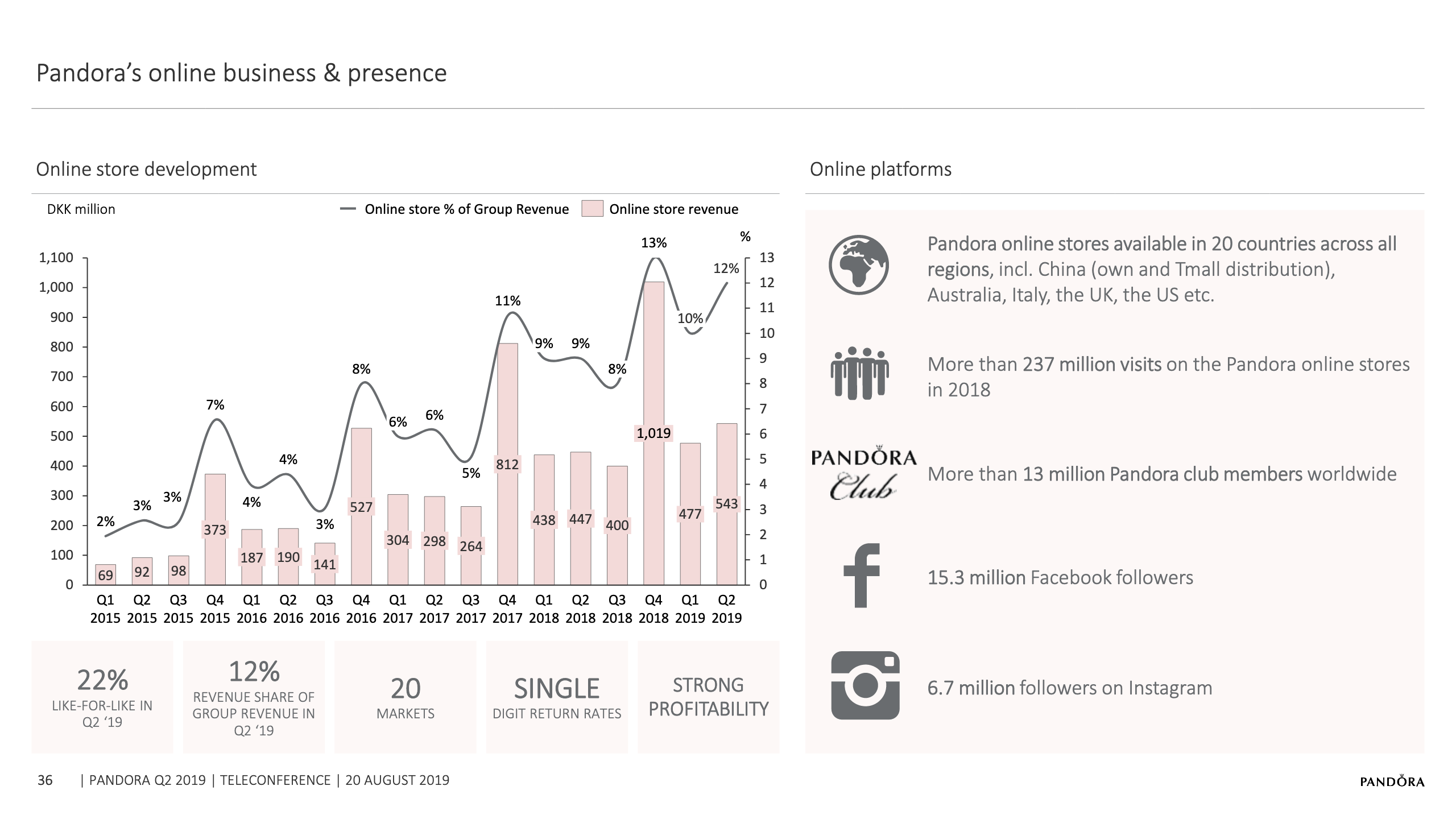 Pandora is still trading at rock bottom prices despite still having a very reasonable EBIT margin in the low mid twenties.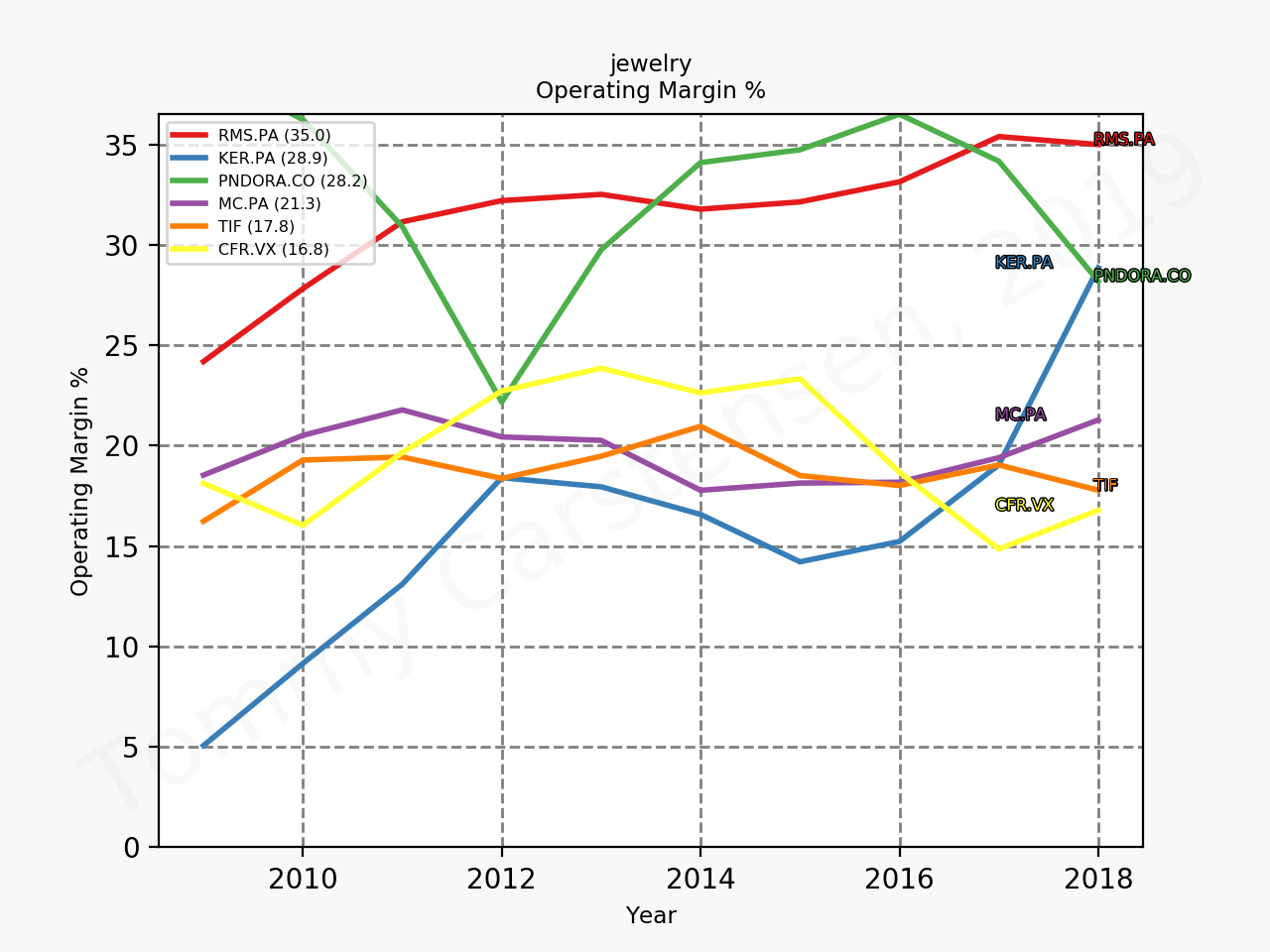 Reuters – Recovery signs boost jeweler Pandora despite profit drop