Today Pandora released their annual earnings. The self explanatory figures below summarise the earnings, the margins, the ROIC and the growth for the recent comparable quarters and for the previous TTM periods by product segment and by geographic segment.
Revenue and earnings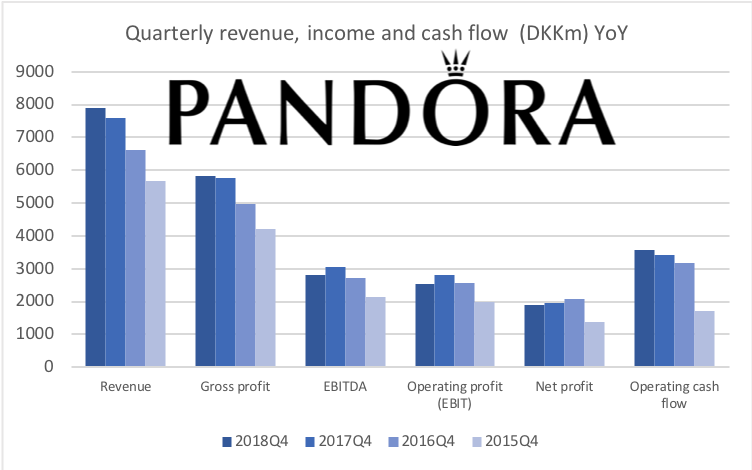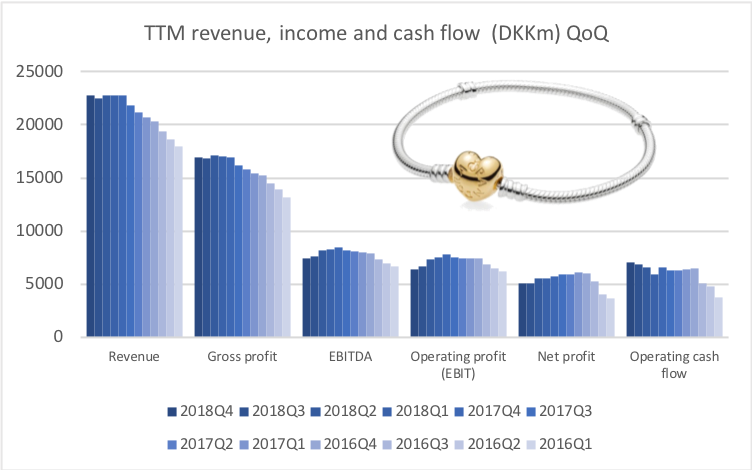 Margins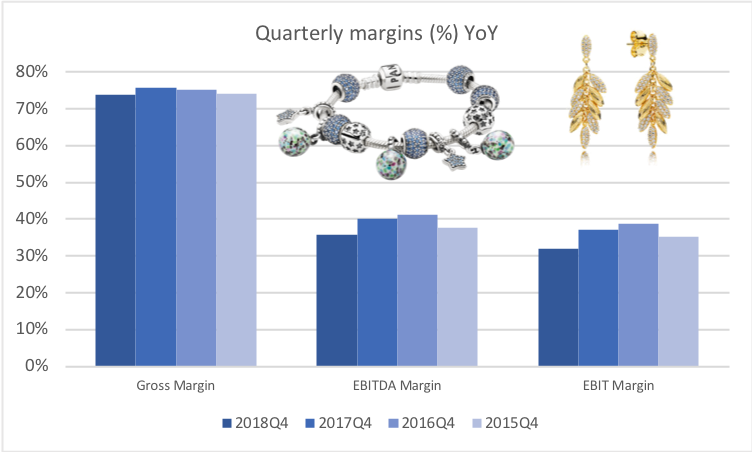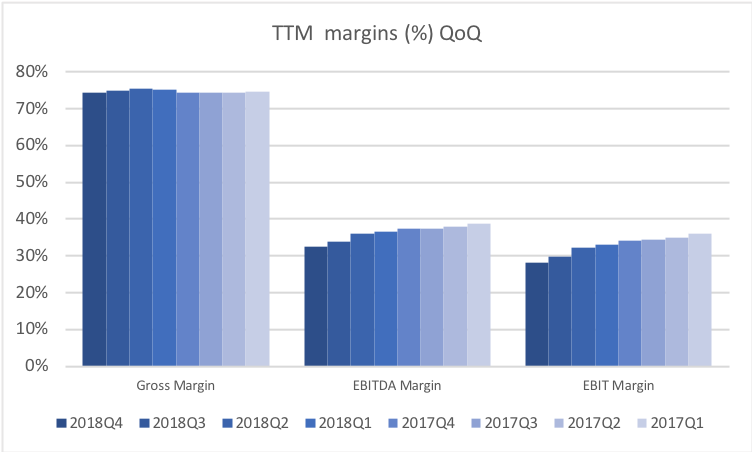 ROIC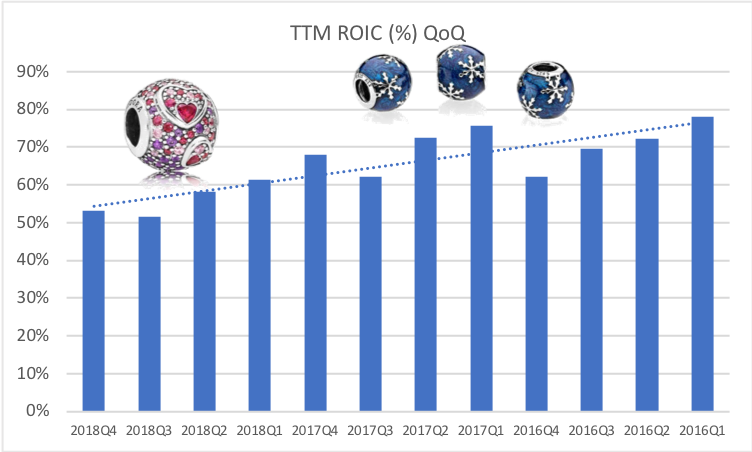 By product segment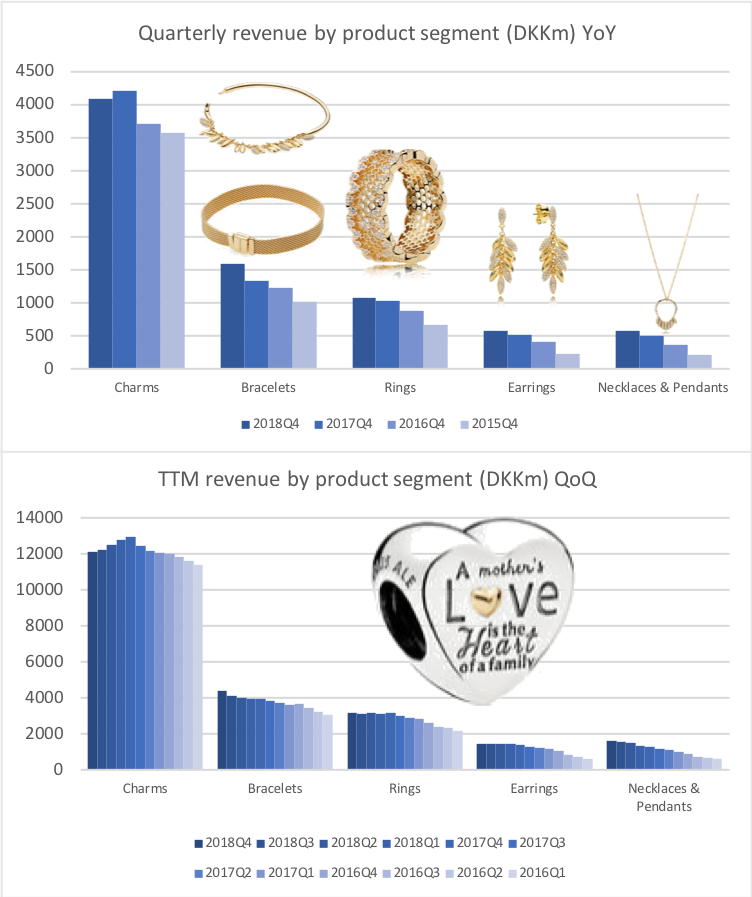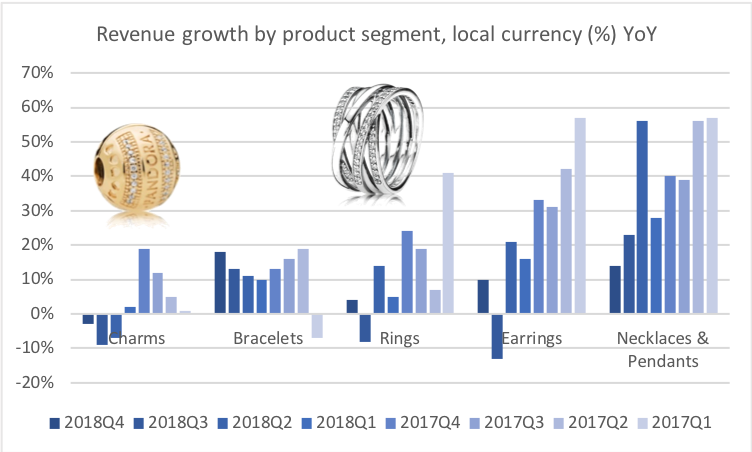 By geographic segment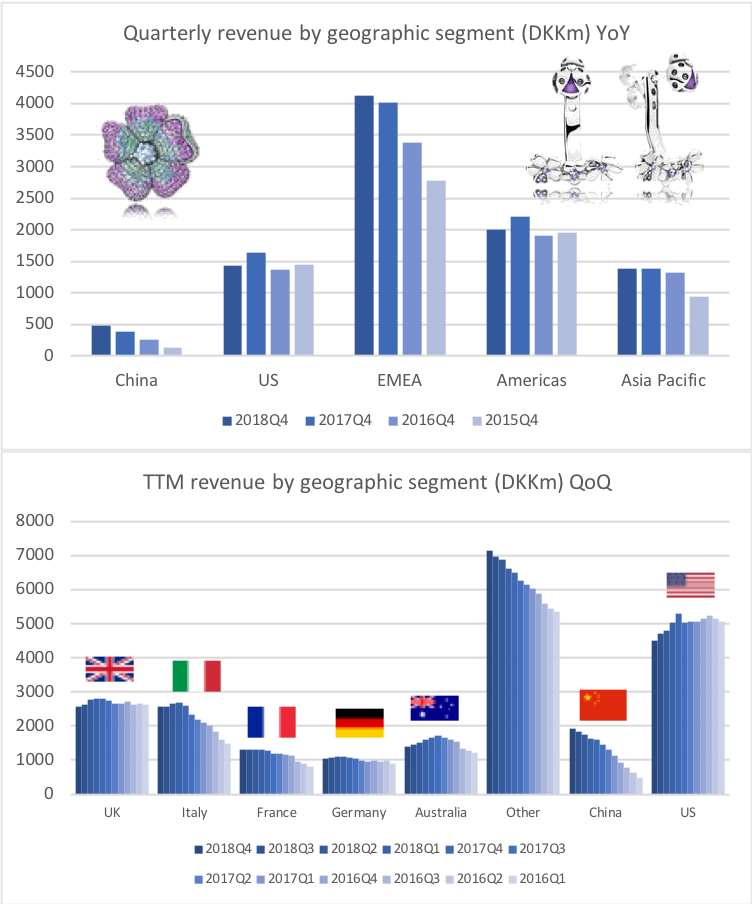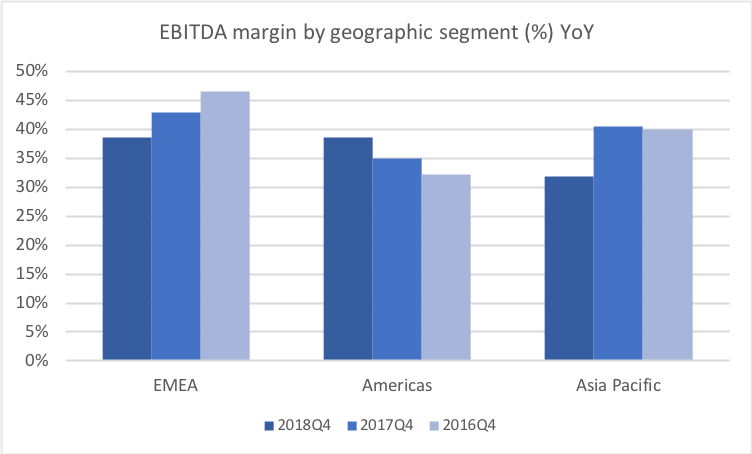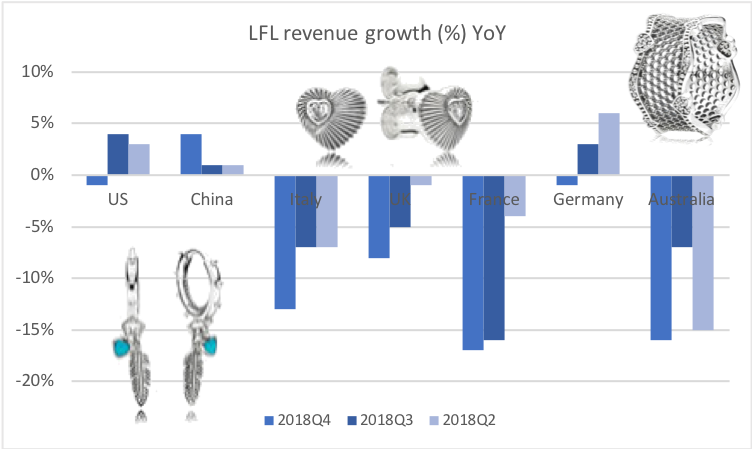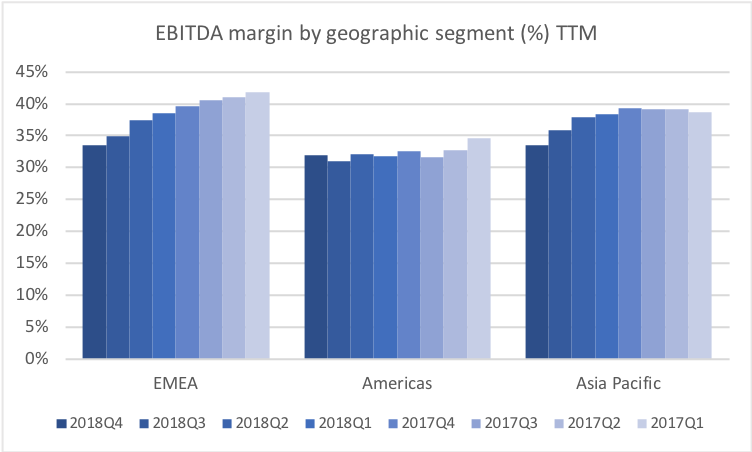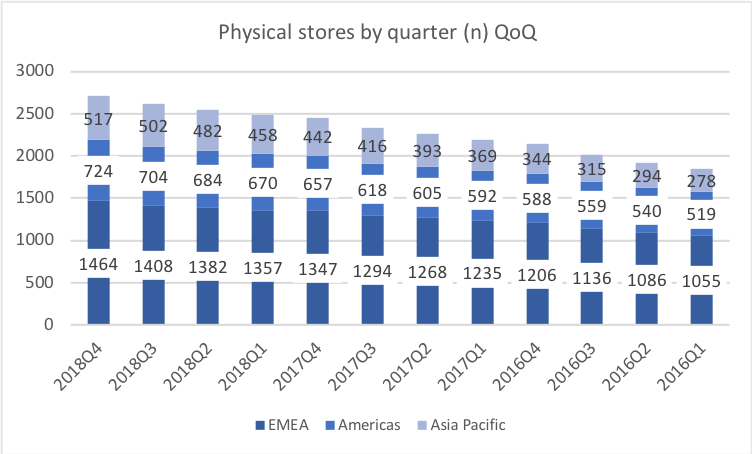 Programme NOW
In November Programme NOW was launched to accelerate the strategic transformation of Pandora and drive sustainable growth.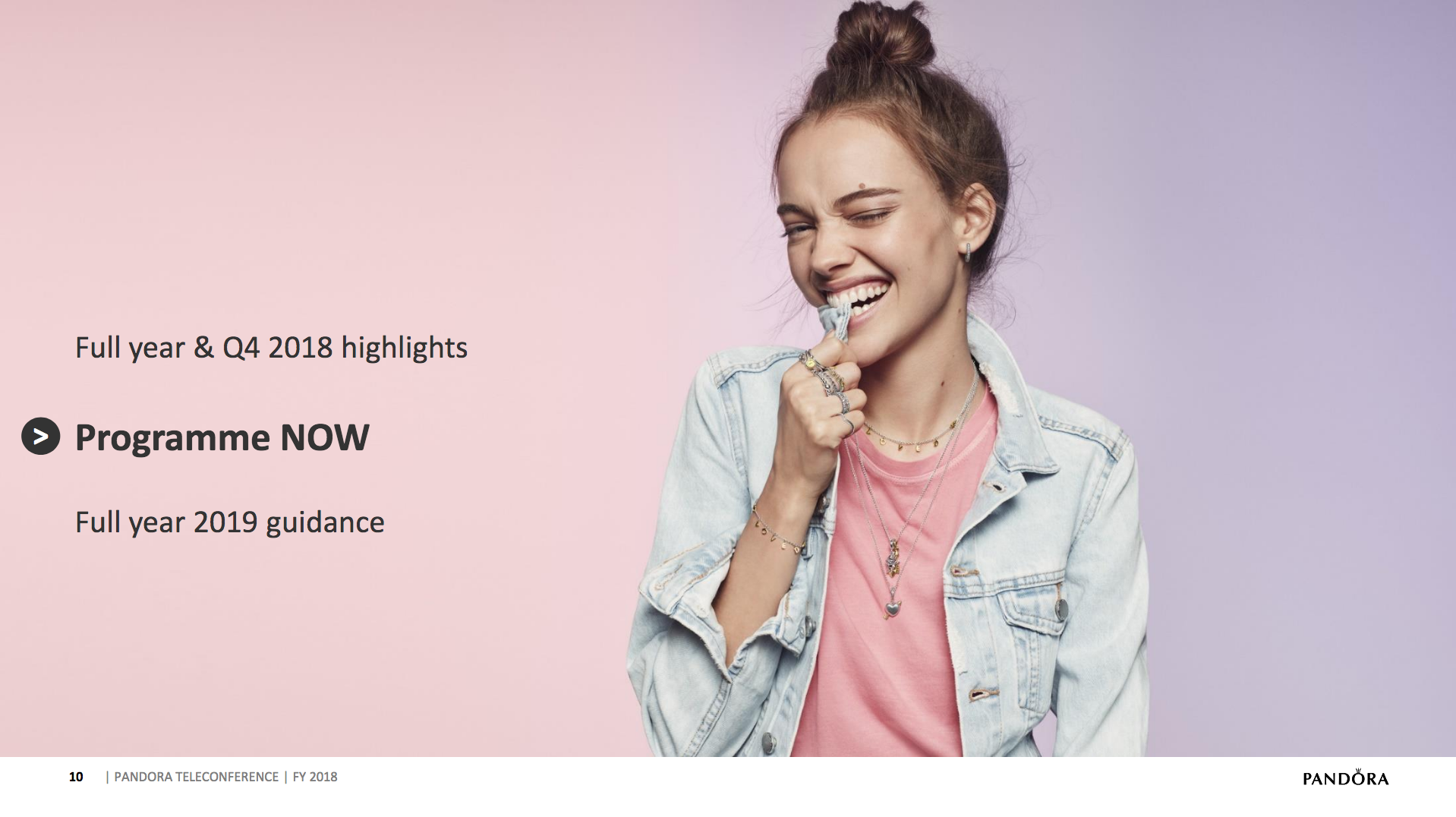 As part of Programme NOW cost reductions of DKK1.2B are planned.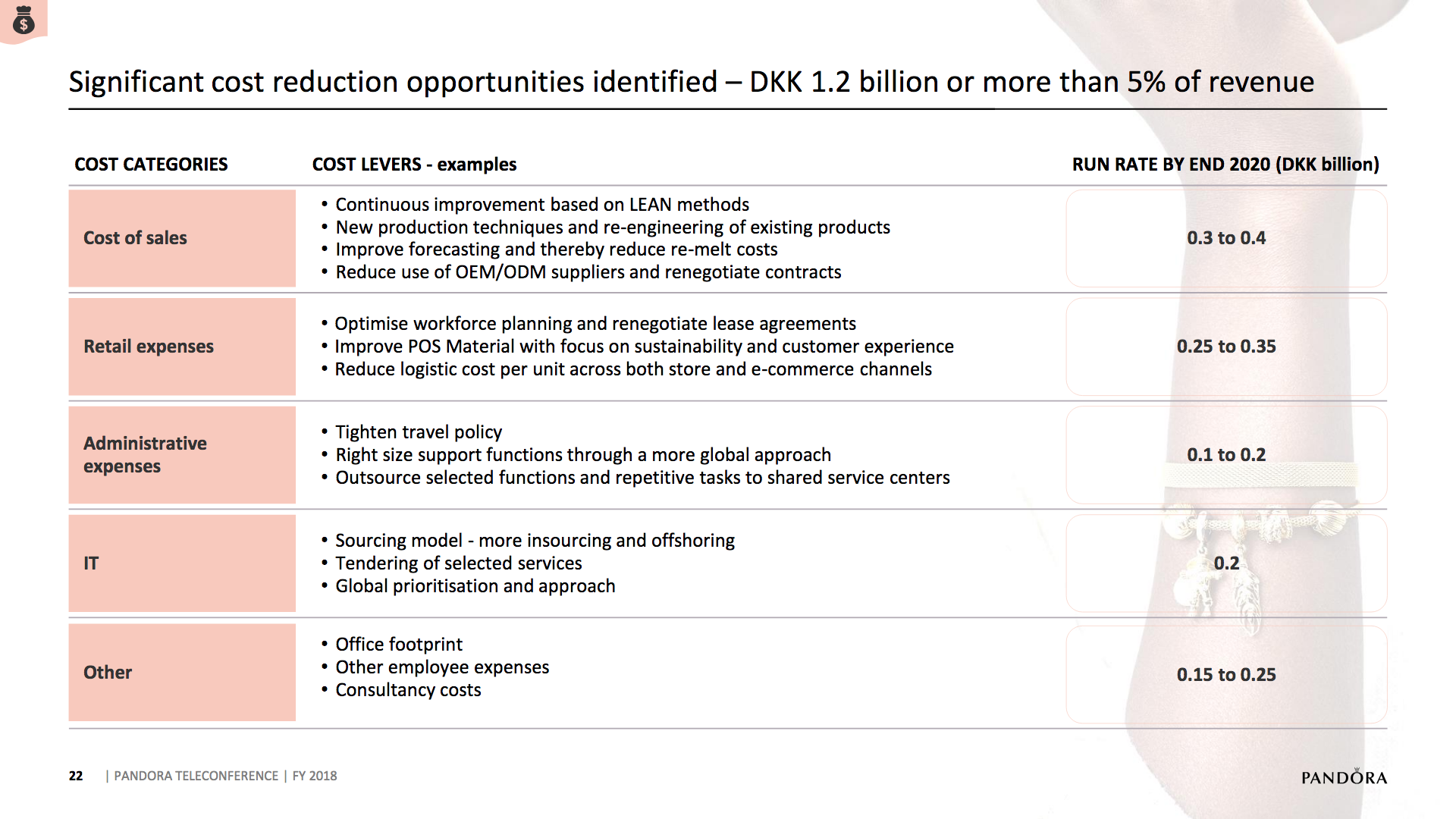 In this context I took notice of the following about "over push" in the press release and the steps taken to remedy it: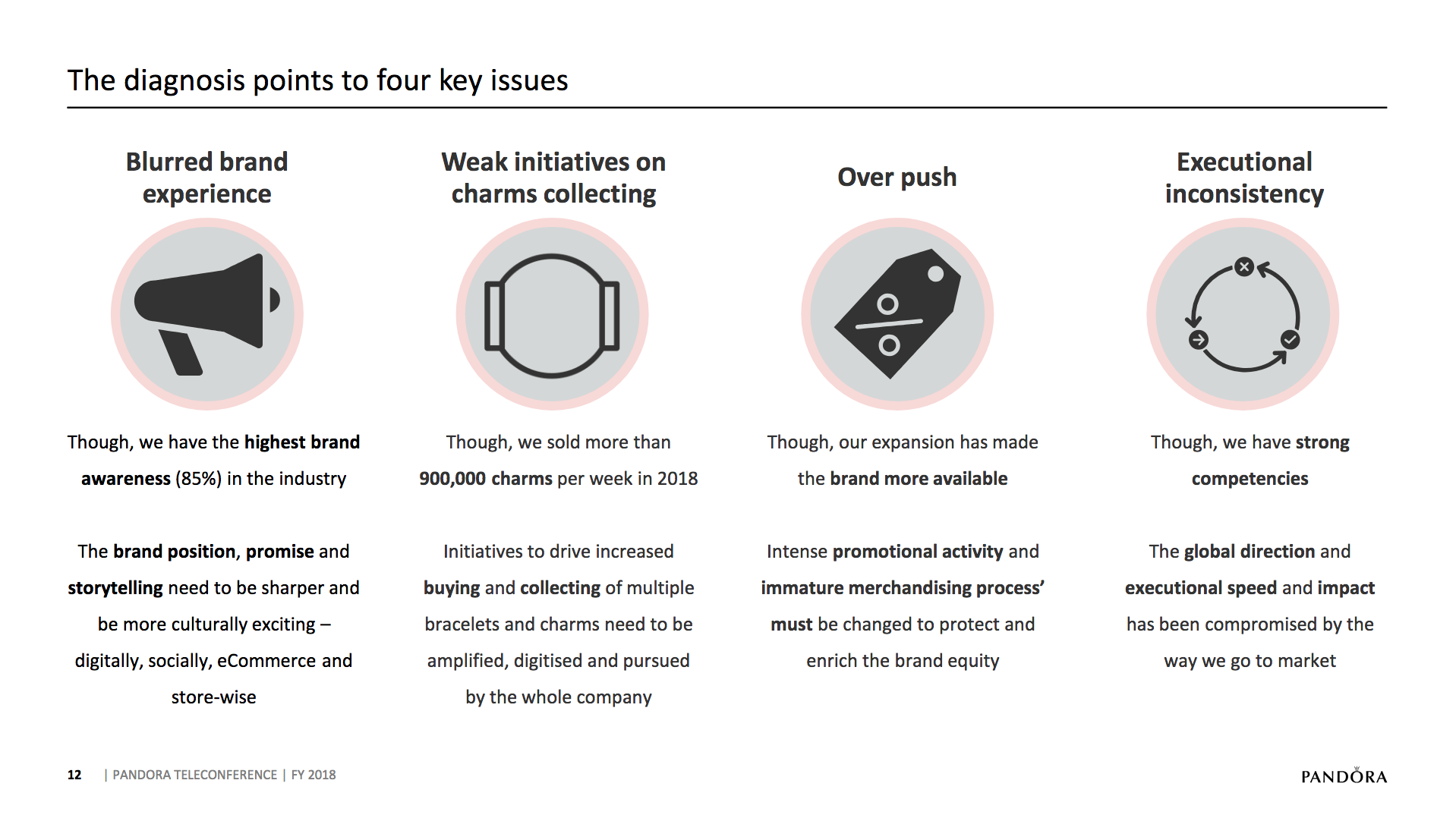 "Over push: increased promotional activity has diluted the brand equity and led consumers to wait for the next promotion instead of buying at full price. Additionally, the increase of new product introductions coupled with an immature merchandising process has led to a cluttered assortment presentation in the stores and a further build-up of inventory"
2019 Outlook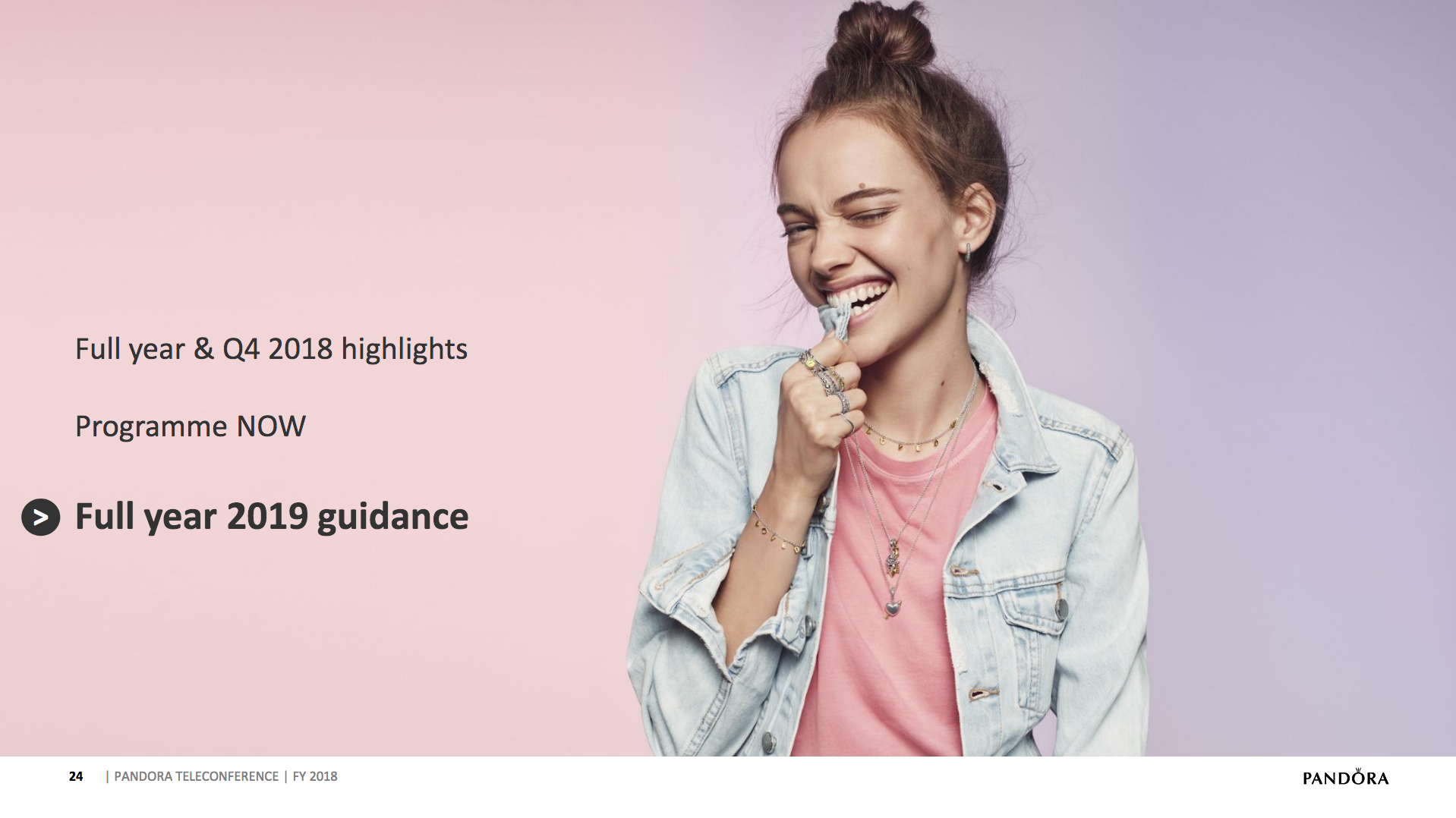 Pandora guides with organic growth between 0% and -2% in 2019 excluding their commercial reset as part of Programme NOW.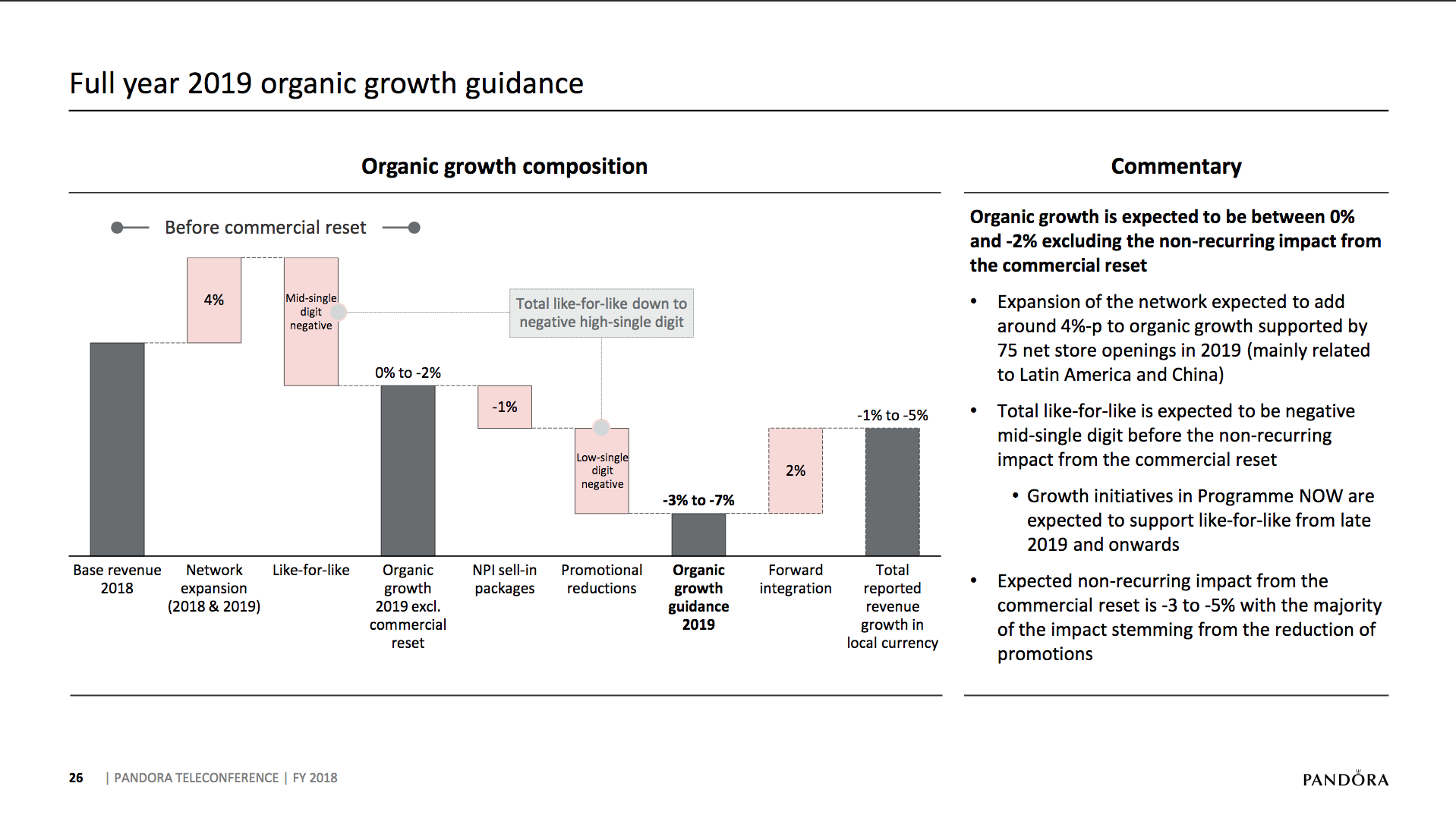 And they guide with an EBIT margin between 26% and 28% in 2019 excluding restructuring costs.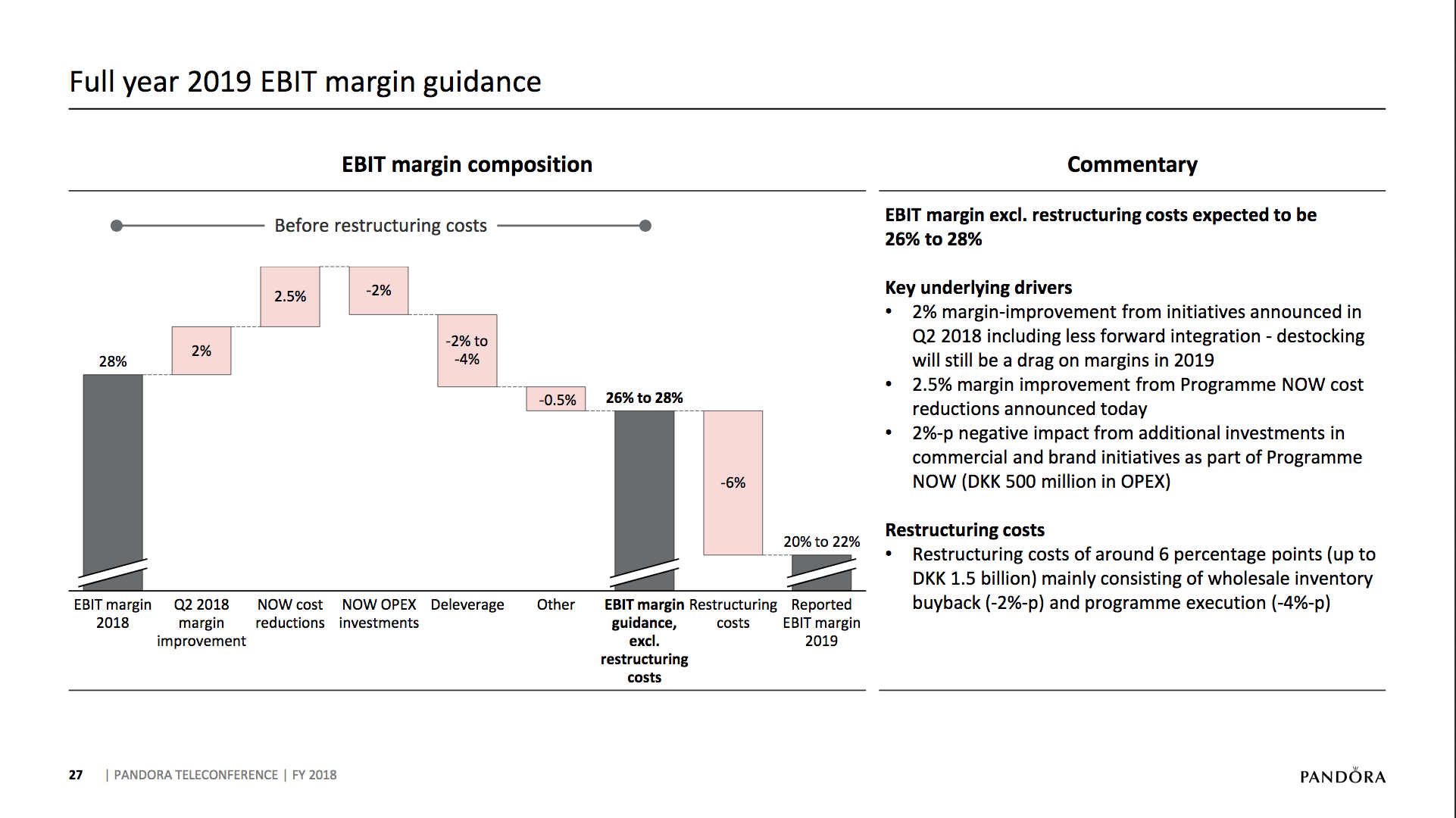 Pandora expects to return DKK4B to shareholders in 2019. The suggestion is for the dividend per share to be maintained and the repurchase of shares to be cut roughly in half to DKK2.2B. Less money has to be spent on the dividend in 2019, because of the share buyback in 2018.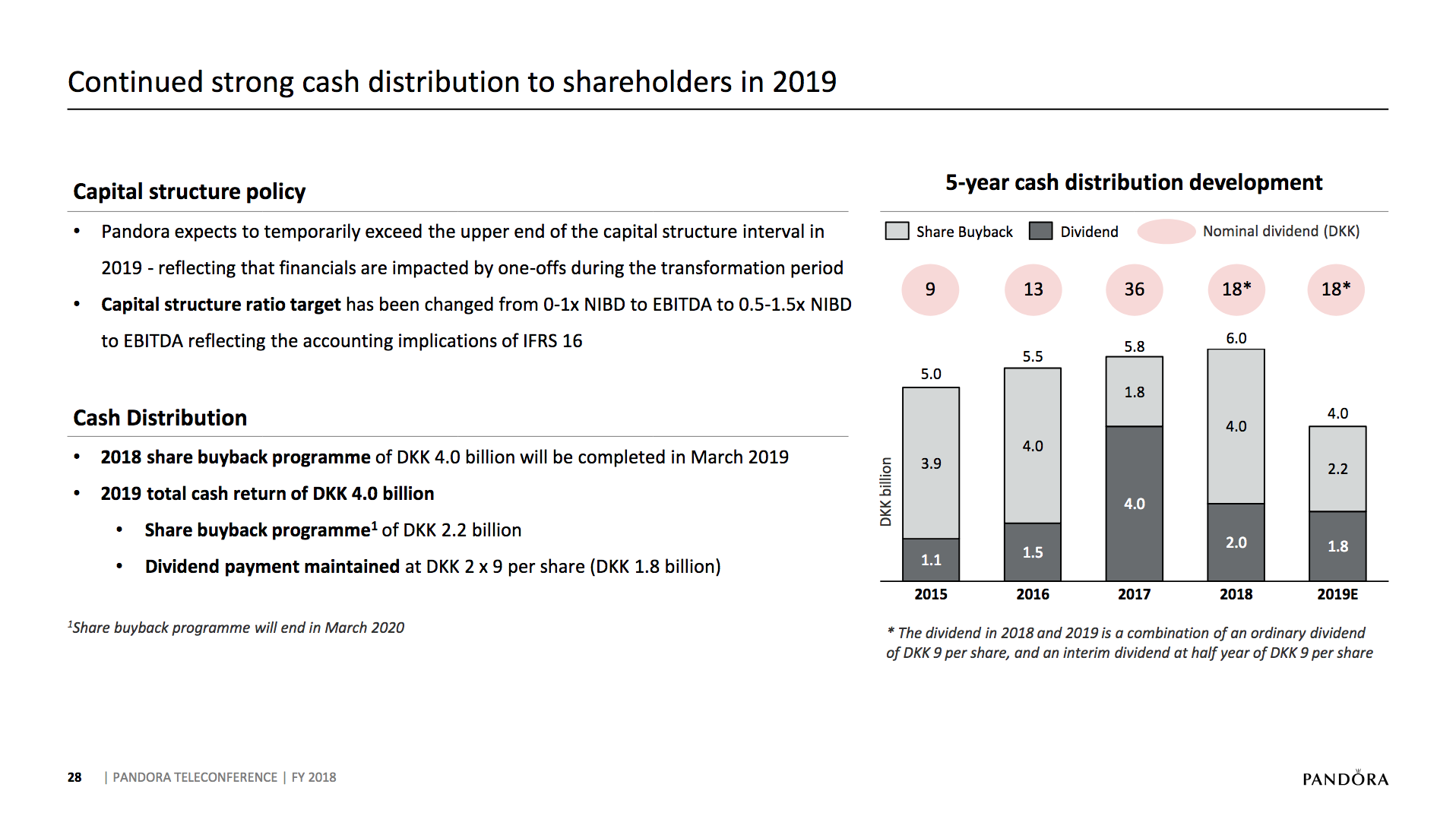 Press coverage
Here headlines from other news outlets:
Reuters: Jeweler Pandora plans cost cuts, sales seen falling
Bloomberg: Pandora CFO on Guidance, Buyback, CEO Search, Store Closures
Boersen: Pandoras aktie brager op med 15 pct efter regnskab og spareplan
Summary
In summary it was anything but an impressive quarter, but it was expected and a data driven diagnosis has been carried out as part of Programme NOW and the multiples are quite low, so that might explain, why Q4 was well received. Pandora was up by more than 10% in early trading hours. Below price-to-operating income time series for publicly listed companies operating in the jewellery industry.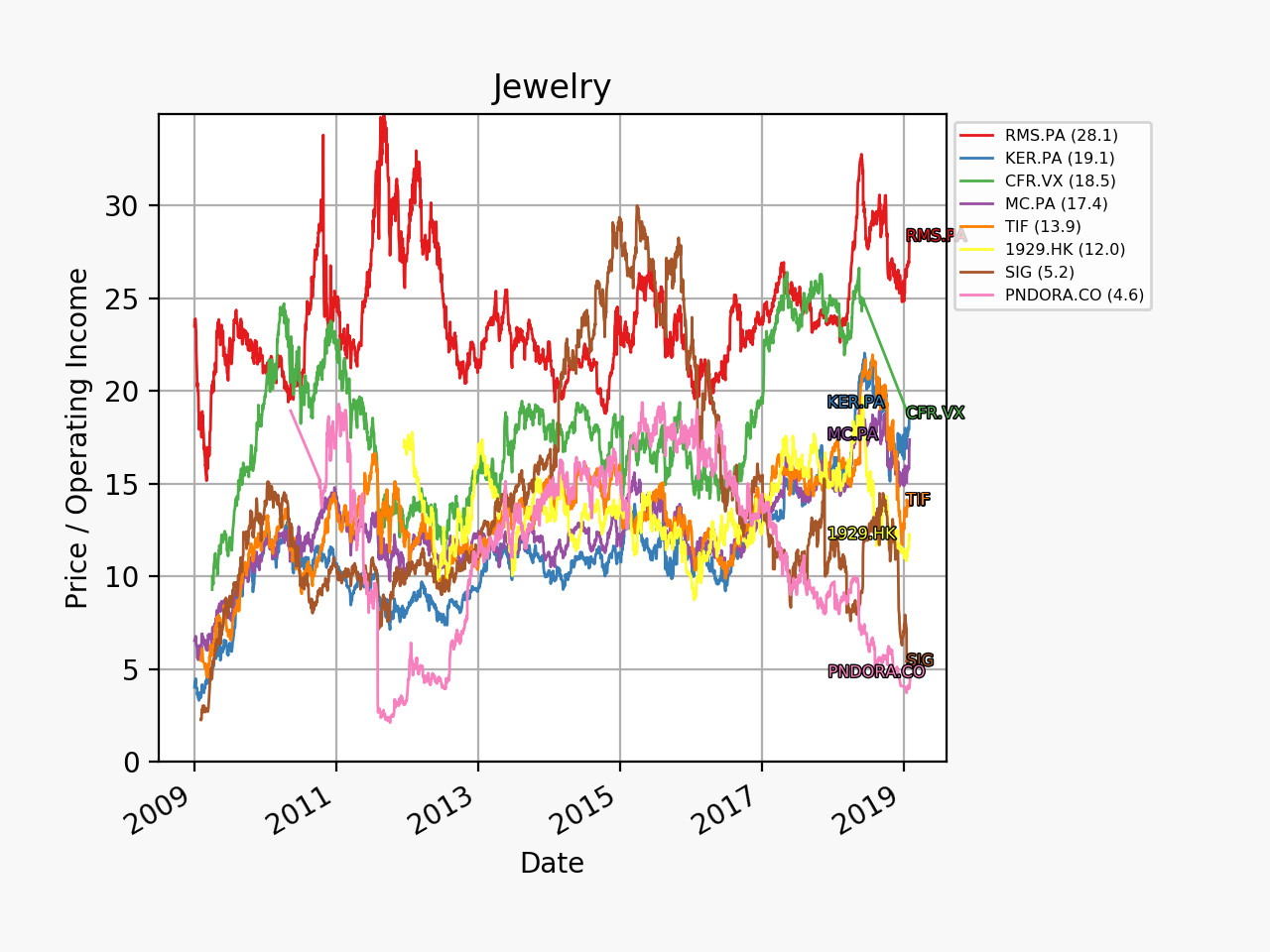 Appendix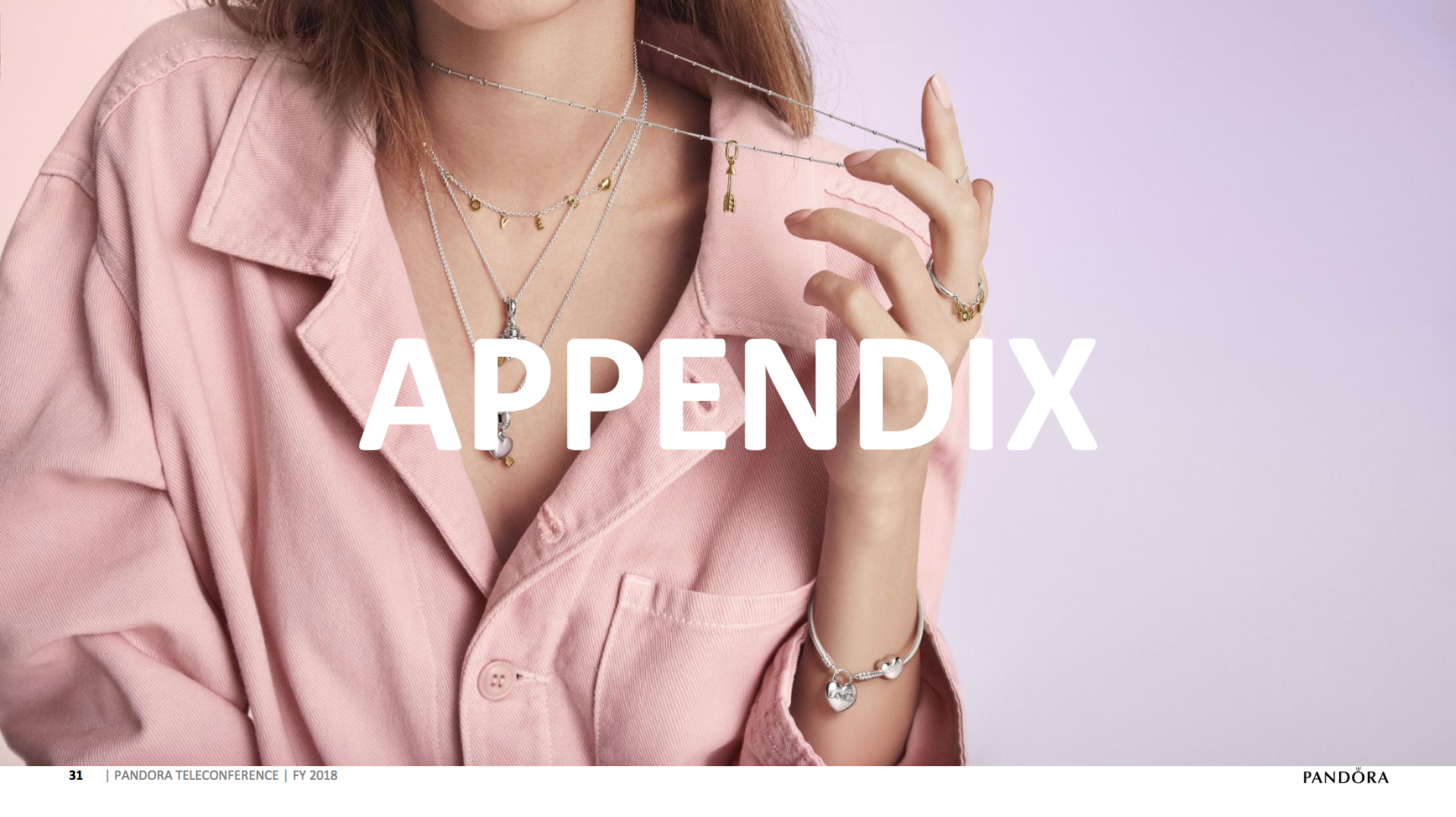 Pandora is one of the largest luxury brands in the world and could overtake Tiffany & Co. in terms of revenue before the end of the next decade.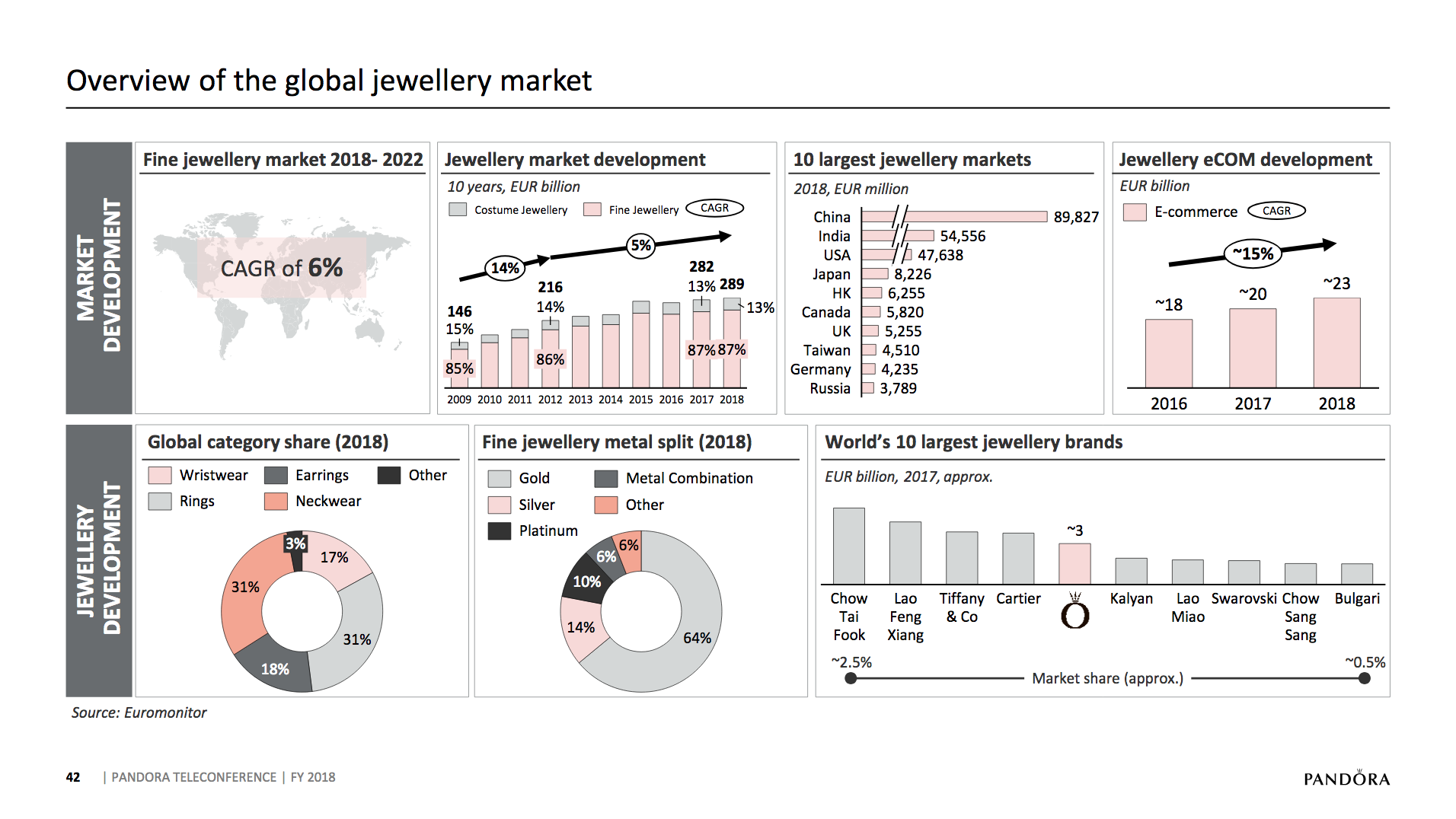 Pandora has better margins than most other luxury brands.


Pandora is still the most well recognised jewellery brand in the world.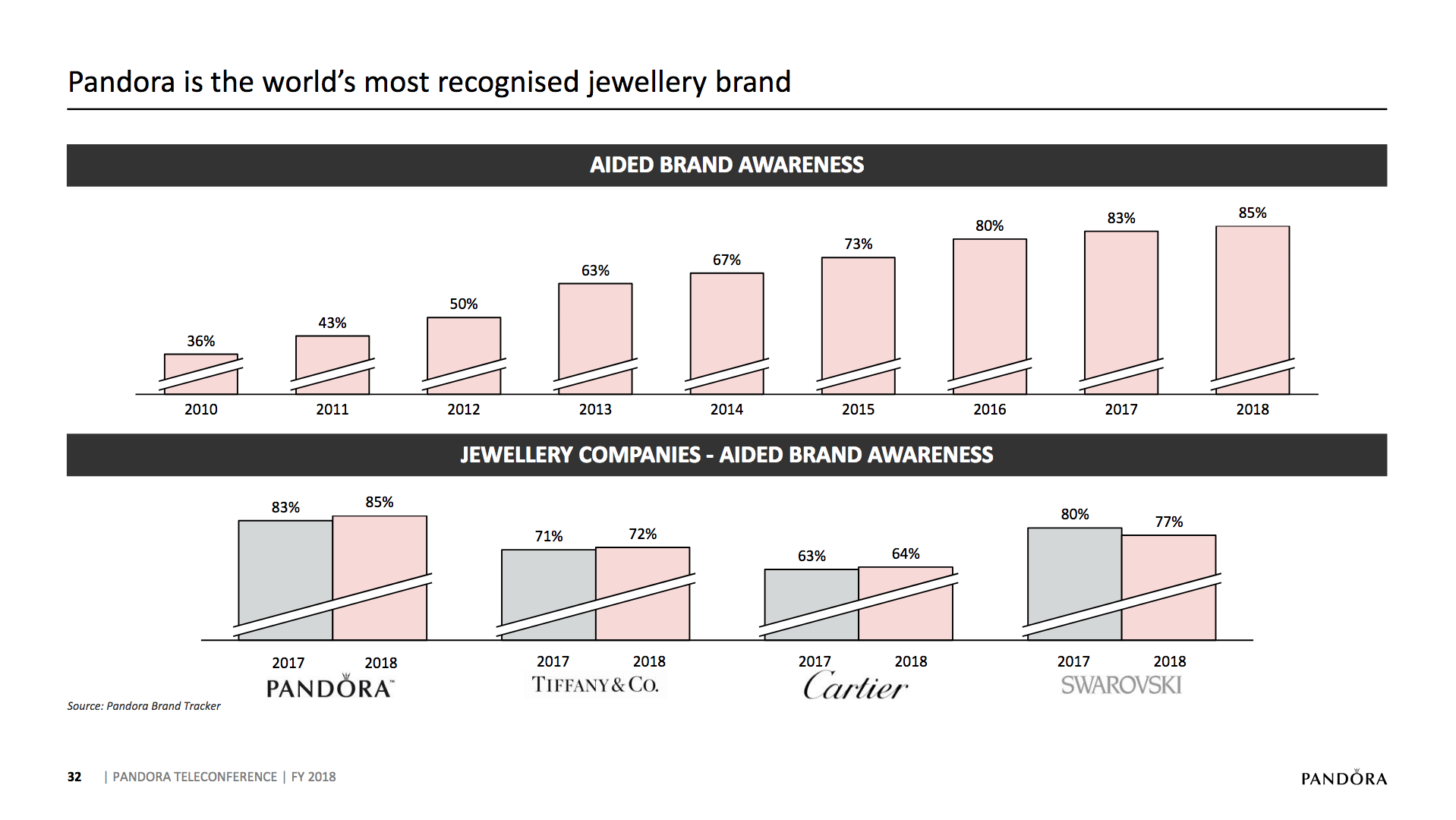 The double digit growth in online sales continue: